They don't make Westerns how they used too, right? Compared to movies like The Good, The Bad and The Ugly, 1960s The Magnificent Seven, and Once Upon a Time in the West, Westerns nowadays just don't boast the same energy as they used too. Don't get us wrong, we have seen some great ones over the last two decades. 2010's True Grit is easily one of the best modern Westerns of the 21st century, alongside movies such as 3:10 to Yuma and the horror cult classic Bone Tomahawk. That's without mentioning the Quentin Tarantino love letters to the Westerns of the past, Django Unchained and The Hateful Eight.
Fortunately, there's another great Western film on the horizon. Now lassoing its way into the genre is the 2023 action comedy Outlaw Johnny Black, which promises an entertaining, stylistic, and action-packed throwback to the spaghetti Western of the past, with the essence of early 70s martial arts movies. Thankfully, Outlaw Johnny Black delivers everything that it promised, and so much more. It's a hilarious, gun-toting ride that oozes an authentic 70s aesthetic.
Michael Jai White not only nails it as the film's director and co-writer (with Byron Minns), but also delivers perhaps his best performance to date, and his comedic timing will have you cracking up through every line of dialogue and subtle facial expression. The humor borders the line between goof and parody, and the movie never pretends to be serious, leaning into its ridiculous humor to great effect. Outlaw Johnny Black is a stylistic homage that's also one of the funniest and most entertaining movies of 2023.
Introducing the Outlaw Johnny Black
Written and directed by the legendary yet incredibly underrated action star and martial artist Michael Jai White, Outlaw Johnny Black follows his titular character, who boasts an incredibly fast trigger finger and some deadly fighting skills. Johnny Black has sworn vengeance on the man who murdered his father when he was just a little boy. Johnny has tirelessly searched the Old West for the man responsible.
Now, wanted dead or alive, Johnny Black must pose as a preacher in the small mining town of Hope Springs in order to escape the authorities. During his time in the town, he meets some inspiring townsfolk, and when Johnny learns that the town has been taken over by a notorious land baron, Johnny Black seeks vengeance, for himself, and the kind folks of Hope Springs.
The plot of The Outlaw Johnny Black is very simple, but it's through this simplicity that audiences are allowed to sit back and just enjoy the hilarious madness that unfolds during this two-hour gut-busting Western. The film is actually more of a Western comedy than the kind of action film you'd expect from White. Sure, his kicks are high, fast, and brutal; his punches are rapid and efficient. However, the action scenes are few and far between, and are also quite short and to the point.
Related: Best Michael Jai White Movies, Ranked
Totally Unique Laugh-Out-Loud Humor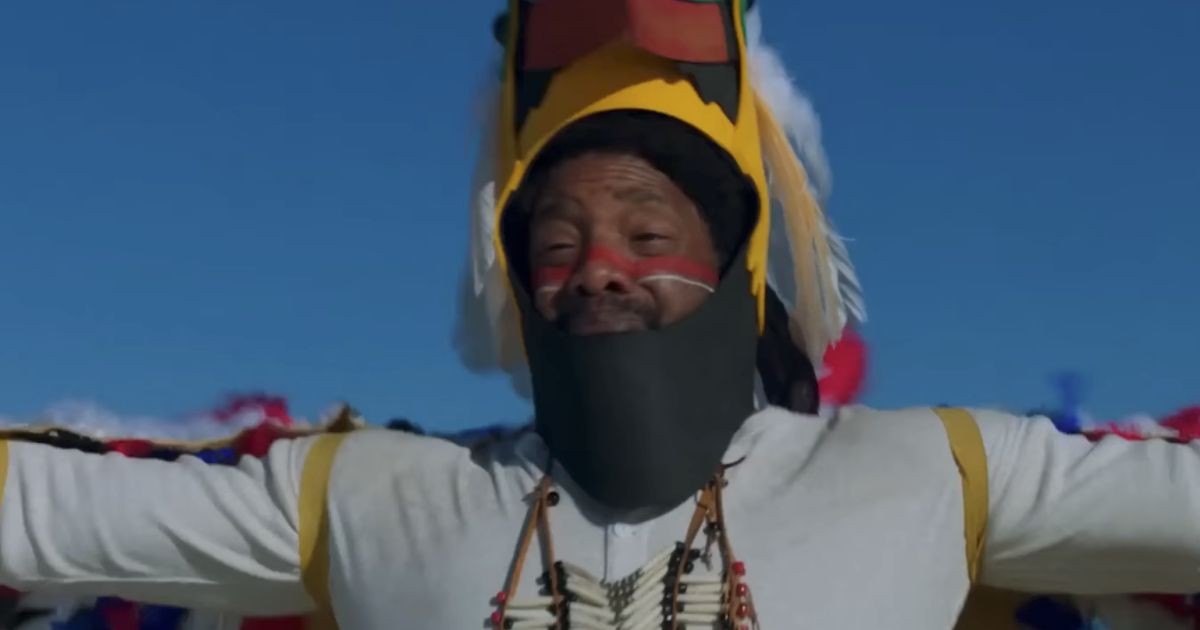 Defining the humor of Outlaw Johnny Black is a very tough feat. In fact, it's also quite difficult to describe without it sounding goofy or silly. It's not exactly satirical, and it's not really a parody. Perhaps the best way to describe it is by comparing it to movies like Mel Brooks' Blazing Saddles and Monty Python and the Holy Grail. White's film isn't one of the greatest comedies ever made like those two films, but it does have a similarly absurdist bent and some wonderfully over-the-top humor.
Some of the best moments in the film is through caricatured versions of cowboys who speak utter gibberish, like when one of the citizens of Hope Springs who prepares to give an arousing speech. However, he just talks utter nonsense. There is zero sentence structure or connective tissue to anything that he previously said before. Similarly, another great scene sees White repeatedly slap one of the guards in the Sheriff's station as he continues to steal the guards gun and put it back in the guards gun holster. The confused look on the guards face before he gets slapped a couple more times for good measure is priceless. It's completely absurd and unique.
On top of that, the movie's actual coherent dialogue and performances are sure to cause many a laugh. Michael Jai White truly showed off his potential as an outstanding comic writer here. Some may find it dumb, and some may find it over-the-top, but we can all admit it stands out, and for the right person, Outlaw Johnny Black is guaranteed to tickle your funny bone.
A Lovingly Crafted Homage to the Western Genre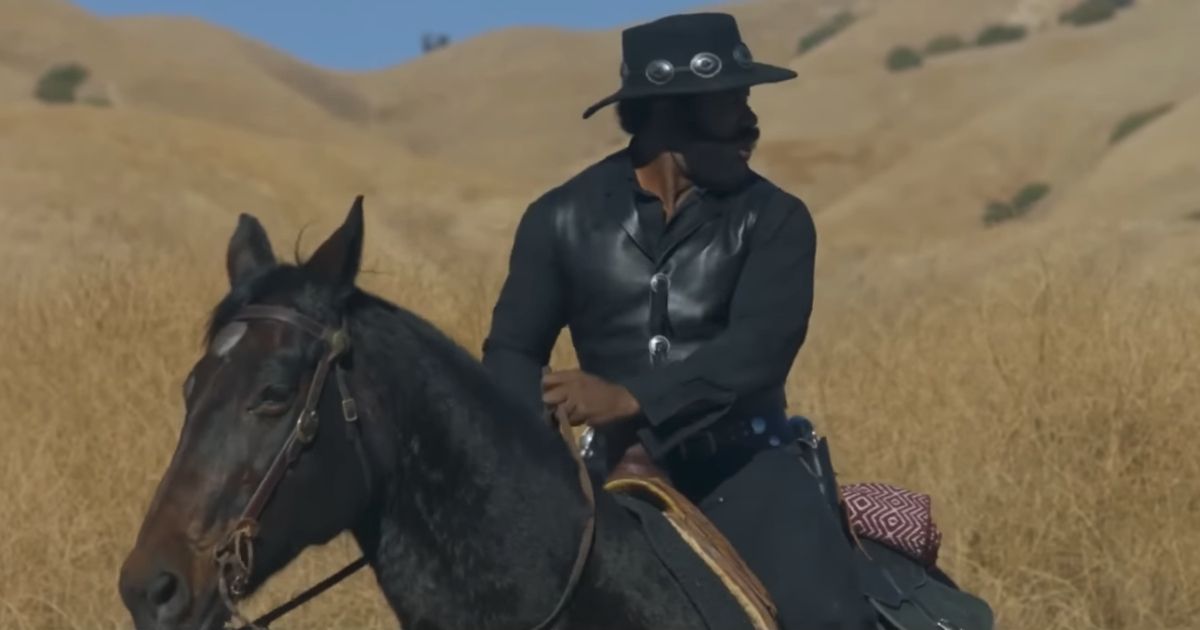 Other than being comedy gold, Outlaw Johnny Black also serves as a loving homage to many films, including films which were themselves homages to older films; it's a simulacrum of sorts. White tips his cowboy hat to films like The Good, The Bad, And The Ugly and Blazing Saddles, of course but also genres outside the Western. The movie exudes '70s martial arts energy in terms of its music, style, action, and editing, to the extent that fans of Quentin Tarantino's Kill Bill Vol.1 will love it.
Related: The Best Modern Movies That Feel Like Old-School Films
Michael Jai White's Outstanding Performance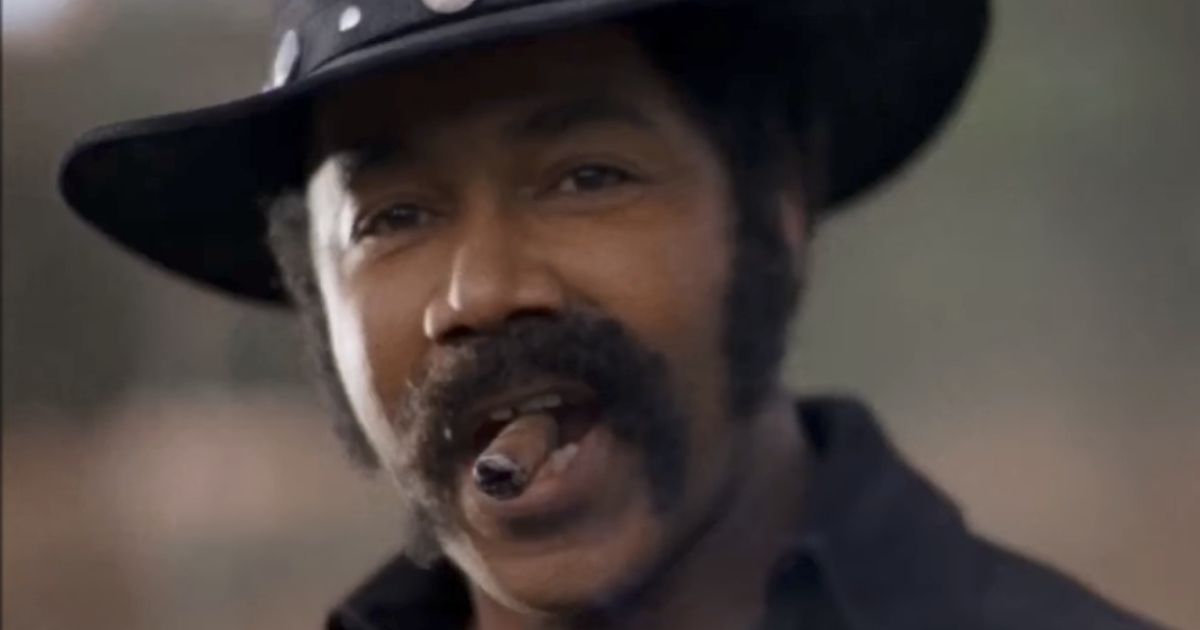 Michael Jai White has always been a fantastic actor. Whether he's starring as the iconic superhero Spawn, acting alongside Heath Ledger's Joker in The Dark Knight, or kicking ass in his many martial arts roles, Michael Jai White has always proven his capabilities as an actor.
Outlaw Johnny Black is no different, but it sports White's best performance to date. Through his comedic timing, line delivery, and action hero prowess, Michael Jai White offers an impeccable, pitch-perfect performance in this epically hilarious triumph of a film.
From Samuel Goldwyn Films, Outlaw Johnny Black will be in theaters on Sept. 15.