Netflix appears to have another global hit on its hands with One Piece. The highly anticipated show is the live-action version of what is considered to now be the world's biggest manga IP. One Piece, which premieres today, Aug. 31, is a sprawling spectacle, and certainly one of the most ambitious new series to come along since Lord of the Rings: The Rings of Fire or Game of Thrones: House of the Dragon.
"The biggest question of all when you're trying to tackle a show like One Piece is — how do you translate what is essentially a two-dimensional world into a three-dimensional world," said Marc Jobst (Luke Cage, Daredevil, The Witcher), executive producer and director of the first two episodes of One Piece.
How do you make it feel authentic and truthful, even though the material has characters with crazy skills like having rubbery arms and limbs and all the rest of it? How do you translate that into warm-blooded human beings and have it be believable?
From the looks of it, the director and the creative team here, which includes showrunners and executive producers Matt Owens (Luke Cage, Agents of S.H.I.E.L.D.) and Steven Maeda (Lost, CSI: Miami), accomplished that very challenging feat. Marc Jobst shared more about One Piece and his own journey as a filmmaker in this exclusive MovieWeb interview.
From Page to the Screen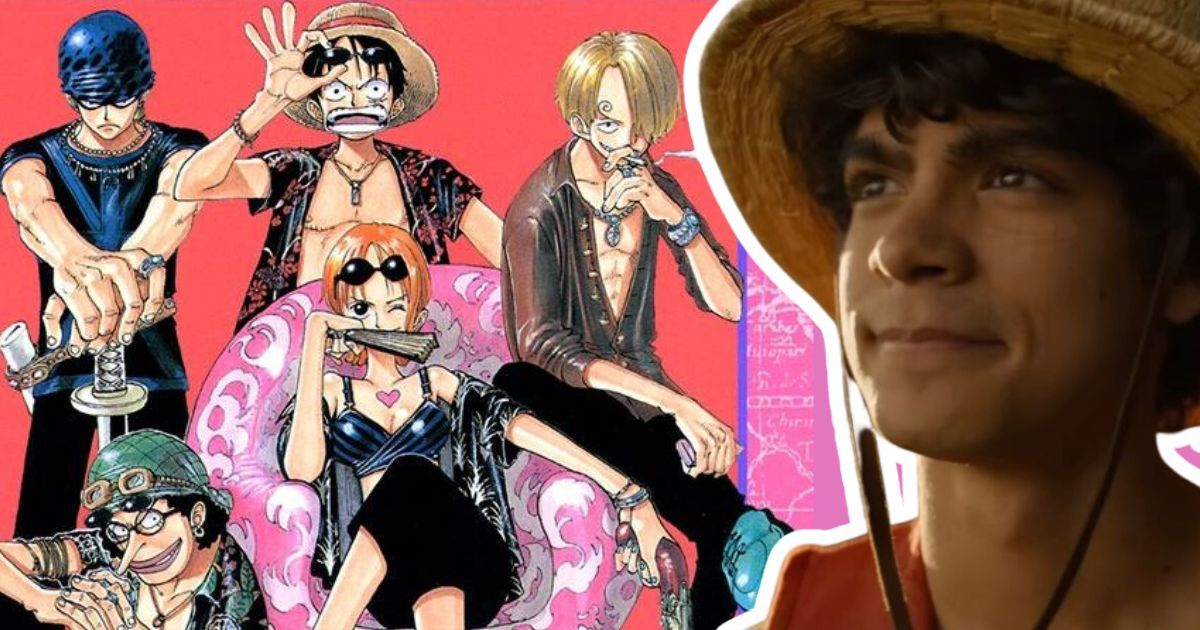 Based on Japan's highest-selling manga series in history by Eiichiro Oda, One Piece is a sprawling high-seas pirate adventure. This live-action pirate adventure was created in partnership with Shueisha and produced by Tomorrow Studios and Netflix, with Eiichiro Oda, Marty Adelstein, and Becky Clements also on board as executive producers. The epic tales chronicles a young adventurer named Luffy (Iñaki Godoy), who's longed for freedom since his turbulent childhood. Fate eventually steps in.
First, Luffy eats a mysterious devil fruit, which allows his arms and legs to stretch and afford him special powers. That's plenty to spark Luffy to eventually set off on an adventure, leaving behind his small village to go on a quest to become king of the pirates. His goal: To obtain the "one piece," a fabled treasure sought out by many.
Luffy will need assistance, however, and he soon finds himself assembling a ragtag team of comrades with cartographer Nami (Emily Rudd), sword wielding Roronoa Zoro (Mackenyu), and eventually, slingshotter Usopp (Jacob Romero). Suddenly, they're known as The Straw Hats.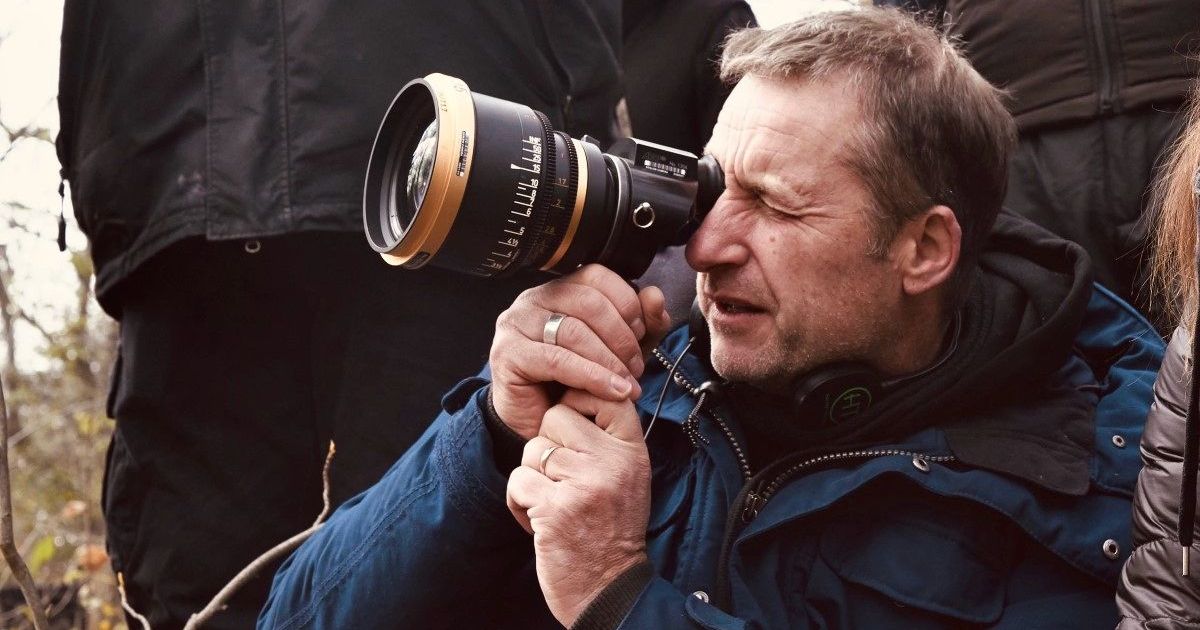 "Matt and Steve have written some fantastic scripts," Jobst beamed. "When I first read them I thought, 'You know, these are real characters, they have emotional lives, they have a backstory, which, incidentally, creator Eiichiro Oda had written very detailed backstories to why these characters are what they are." He added:
"You know, it's very easy in these kinds of shows, and I've done quite a few of them myself, to focus always on the world — the world-building of it. We wanted to kind of focus on character. We wanted to put the characters right in the foreground of the show and see them in the world. We wanted the audience to feel like they were going on this adventure with these characters, and to see these worlds with them."
One Piece, One Backstory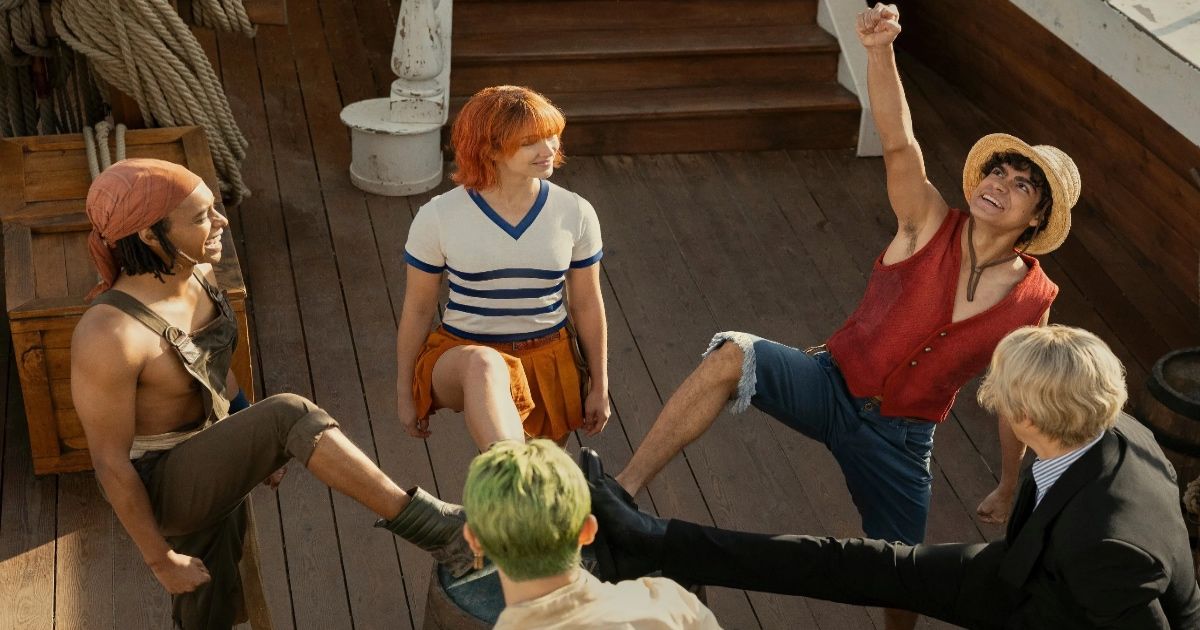 One Piece was first published back 1996 as two stories written by Eiichiro Oda. One year later, fueled by its popularity no doubt, the story expanded and began as a serialized publication, which would go on to encompasses 105 collected volumes of stories and counting, it seems. The One Piece manga has now sold more than 516 million copies across 61 countries and holds two Guinness World Record titles — one for the most copies published for the same comic book series by a single author, another for the most copies published for the same manga series.
Related: One Piece Touted as Best Live Action Anime Adaptation of All Time
The global supernova also fueled a hit anime series, too, with more than 1,000 episodes across a mindblowing 20 seasons, 15 animated theatrical films, and a variety of video games set in its unique universe. Talk about world-building.
As for Marc Jobst, the man hails from Zimbabwe. His father was a cattle rancher and his mother a painter. That may have inspired his current work ethic, and surely his entertainment ventures proved that he is an exceptional storyteller. Dive into some of the stellar shows Jobst directed — from Hannibal and Luke Cage, to Daredevil and The Witcher — and you can see how specific he is behind the lens.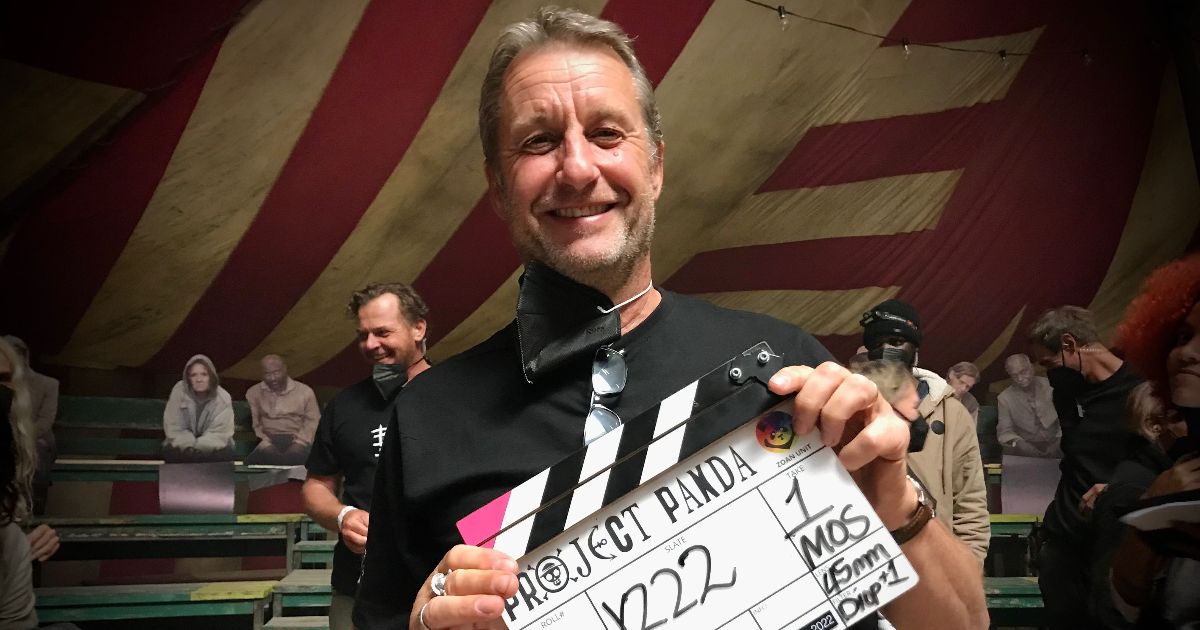 Curiously, he did note that the action in One Piece is very different from some of the other shows he's been a part of, such as Daredevil and The Witcher, which to date have generated hundreds of millions of streaming hours.
We wanted actors who were very physical. Because that way, I shoot 'action.' I wanted the actors to be able to carry much more of the choreography than you would normally ask of an actor. Normally, you think, never mind if they can't carry the action, we'll get the stunt doubles to do it.
Jobst didn't want to shoot the action like that in this show because it was so vital to have the action scenes look important. "So, it was very different from a lot of the other action shows I've shot. Like, the sword fights of The Witcher, and even the finale of that show. Or the Marvel shows — Daredevil and all the rest of it. One Piece had to feel very different. More playful, more dance-like, more Crouching Tiger, Hidden Dragon than Daredevil.
Marc Jobst on His Creative Process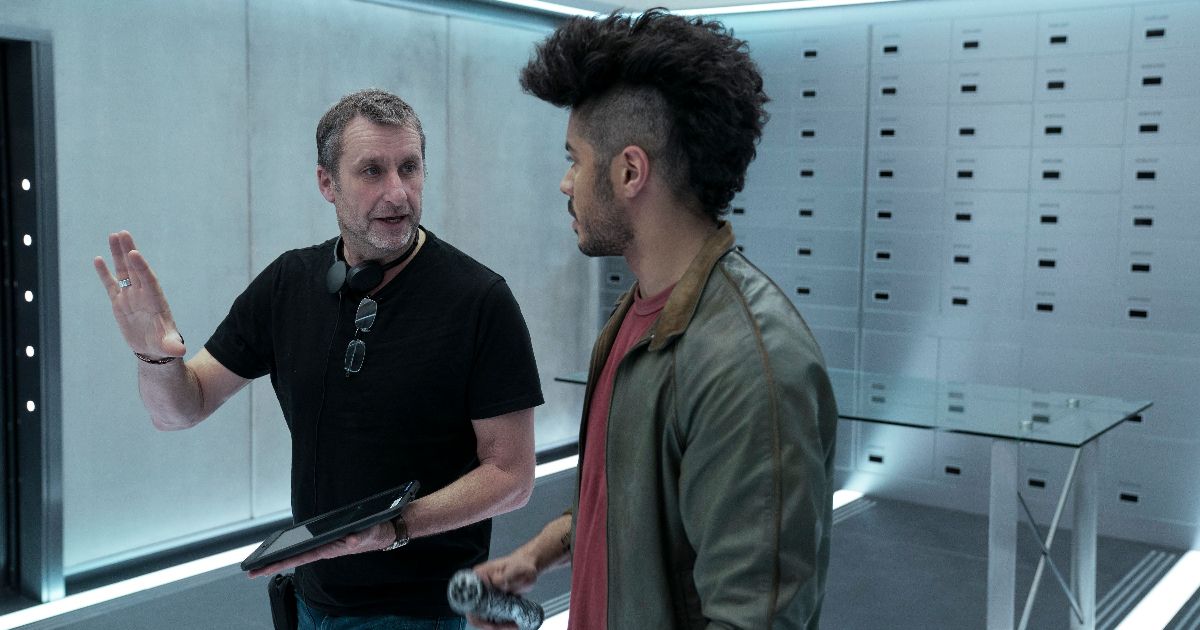 One Piece was shot in scenic Cape Town, South Africa. The series includes myriad characters — from shady pirates (Ilia Isorelýs Paulino, Steve Ward, Peter Gadiot) and suspicious town folk to a diabolical nemesis (Jeff Ward in a great turn as Buggy) and sea-faring protectors called The Marines (Vincent Regan, Morgan Davies, Aidan Scott).
Because Jobst was at the helm of the first two episodes of One Piece, he had the daunting task of being responsible for introducing the sweeping, expensive new series to audiences, setting the stage for the eight-episode run and establishing the look and feel for the series from the get-go.
Wearing both the EP and director's hat, Jobst's input in developing the overall look for the show was significant. He worked closely with the directors of photography to utilize never-before-used large format MiniHawk lenses, which allowed the camera to be extremely close and also offer distance focus without certain visible bendings.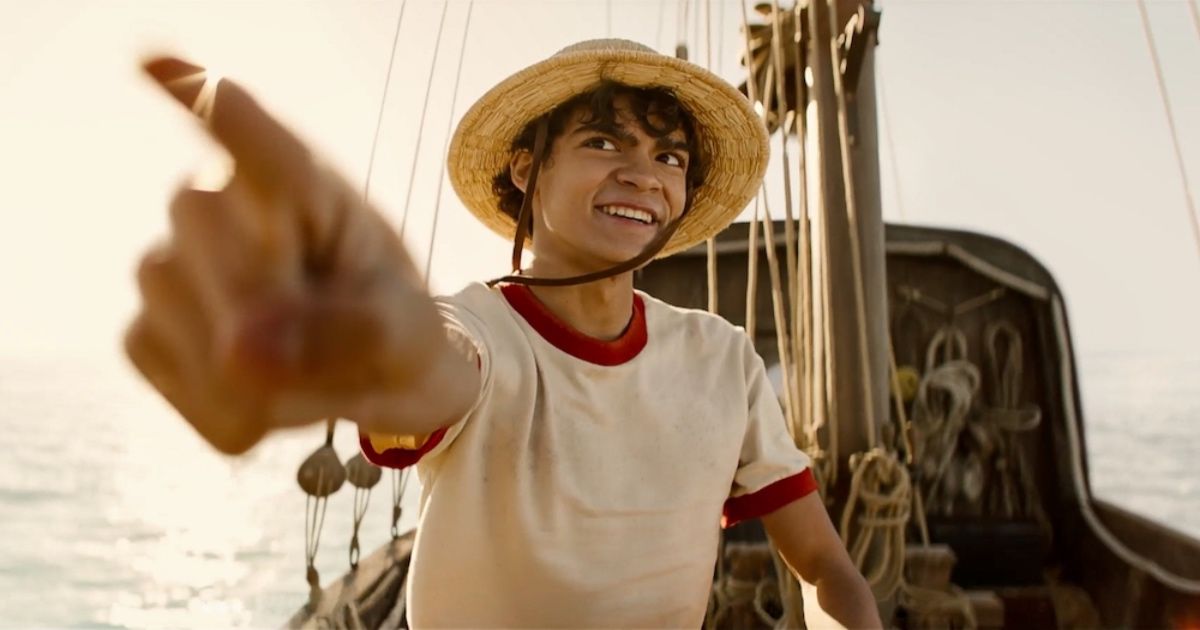 He explained more about his creative process:
I love 'story. I've got to be ignited by the story. Second of all, I'm a character man, and I have to feel that there's some truth and authenticity to the character, even in superhero stuff, they're still allegorical, they're still telling us something about what it is to be human by playing those parts.
"I come from theater, and in theater all you have is a wide shot. So, you have to work well with your actors in order to get something that your audience gets something out of. All you have is a wide shot. You can't suddenly cut to a close up over here," added Jobst. "So, for something like One Piece, I think about doing really simple things, which you learn in theater that you apply to film, and that is: 'What's the story, who are the characters, and what do they want?'"
Related: One Piece Review: Netflix Found Itself a Treasure with Its Dynamic New Pirate Series
He went on to say that he applies that ideal to everything he does. "Once you can start to define that, both for yourself and for the team and the actors — 'What's our true north at the end of this film?' — you start to understand the motivations behind all the actions that they're doing in every single scene. And you just sometimes need to remind the actors, 'Remember, you want to find a family.' Luffy wants to find a family. He never knew his mom, he was abandoned by his dad, bullied by his granddad. He's on his own. He wants to find a family."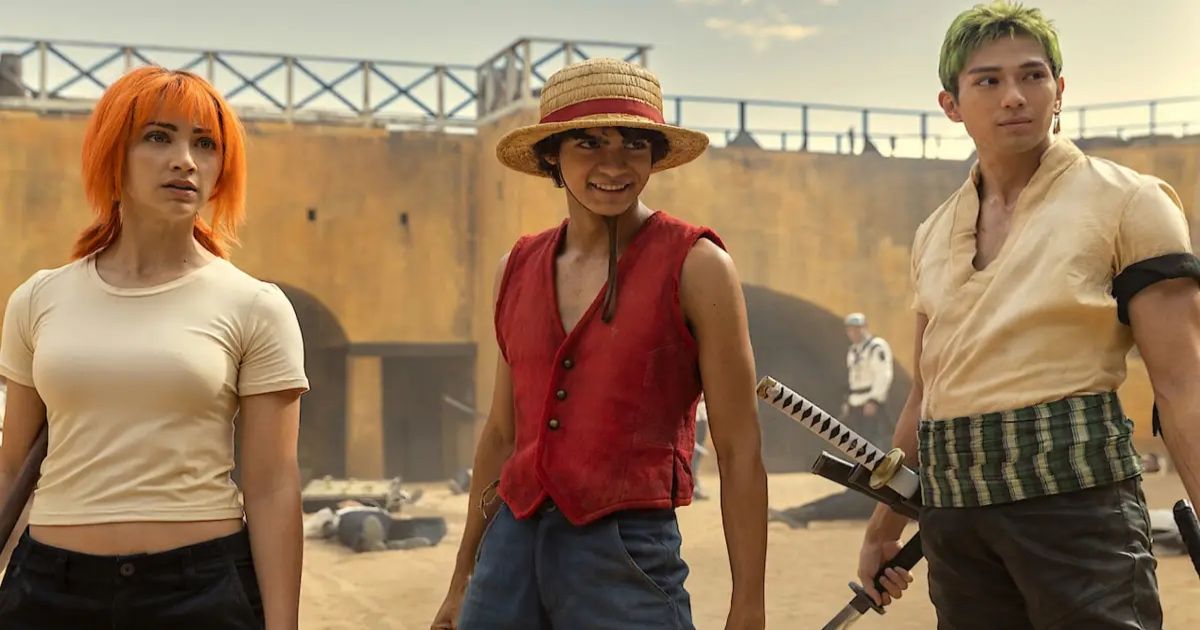 When asked why audiences hold such a fascination with pirates — from Pirates of the Caribbean to most definitely One Piece, Jobst said:
I think our world has become a little sedentary, and we sometimes need to get out of that world and have an adventure. For many of us, that's not quite as easy as it sounds. So we live in a vicarious adventure through these amazing pirate shows.
One Piece premieres on Netflix Aug. 31. You can watch the trailer below.
NOTE: Marc Jobst would like to state that he supports both SAG and WGA in their pursuit of reaching a fair and equitable resolution to the respective strikes. In talking about his work — past and present — he does so with unequivocal support for the highly skilled crews that make up the different unions (SAG and WGA included) and believes all should be valued and recompensed for the contributions they make in bringing these series and films to life.