The pressure was on for director Emma Sullivan, who was behind the camera for episodes three and four of One Piece, the new Netflix live action series based on Japan's highest-selling manga series by Eiichiro Oda.
"It was daunting. Huge. I mean, One Piece is so big, and it has so many fans, and obviously I've done IPs like Doctor Who before, and you know how passionate the fans are," Sullivan told MovieWeb. "It means a hell of a lot to fans. My son, for example, read One Piece during the pandemic lockdown, and the material is really about having company, isn't it? People go through periods of their life, and they have creator Eiichiro Oda to keep them company in that way. You realize it's very important to people, so yes, this was really daunting. You want to get it right. Luckily, we had Oda checking."
Sullivan, who directed several episodes of Doctor Who, The Watch, and Doctors, shared more about the highly anticipated series, the challenges she faced, and much more in this exclusive MovieWeb interview.
Let There Be Pirates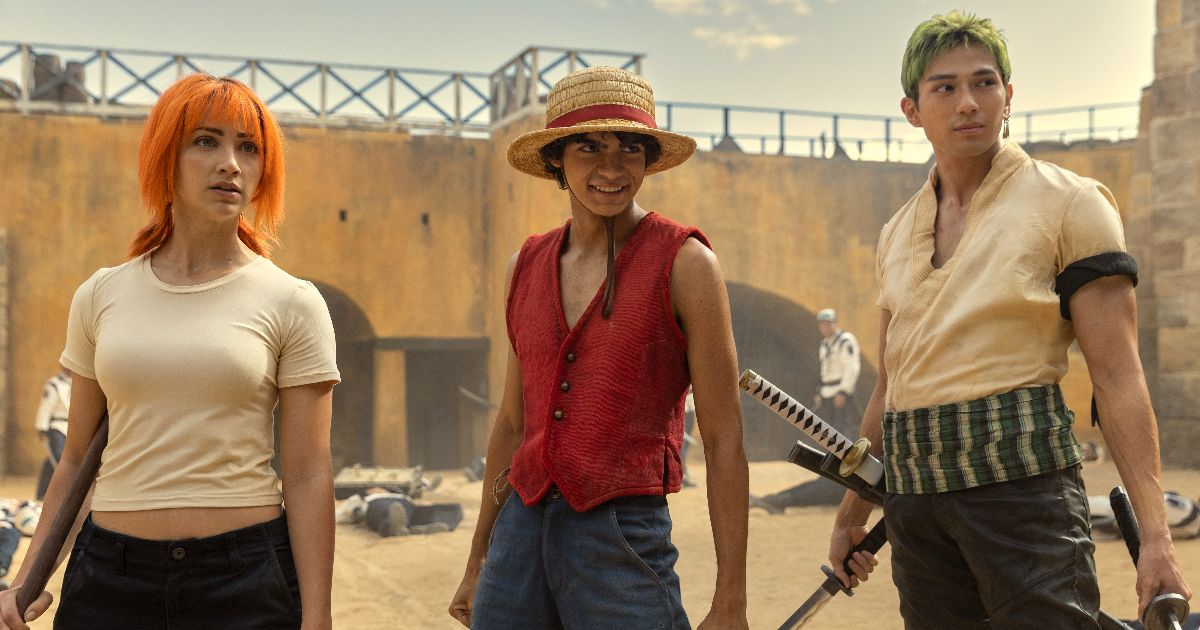 One Piece is bound to surpass expectations. Everything from the production quality to the playful storytelling makes the series alluring all around. The team behind the camera is impressive, fueling this unforgettable experience. The live-action pirate romp comes from a partnership with Shueisha and was produced by Tomorrow Studios and Netflix. Matt Owens and Steven Maeda are writers, executive producers, and showrunners. Eiichiro Oda, Marty Adelstein, and Becky Clements also executive producers. Emma Sullivan shares directing credits on the show with Marc Jobst (The Witcher, Daredevil) and several others.
Sullivan said that one of the most vital things for her to do was to get Oda's vision right first. "As a director, you want to get the tone, and you want to get the charm of the source material. Eiichiro Oda has written incredibly charming characters, and as a visual artist, he's got great style. I started with the manga to get a sense of his world," explained Sullivan.
Related: Every Netflix Live Action Anime Adaptation, Ranked
That world is huge, spanning dozens of dynamic settings in an epic sea-faring journey. The story follows young adventurer Monkey D. Luffy (Iñaki Godoy), a young adventurer who dreams of freedom and a way to obtain the legendary "one piece," a coveted treasure that could make him king of the pirates. He quickly assembles a crew and eventually finds a ship, but is confronted with challenges and foes every step of the way. The considerable ensemble cast includes Mackenyu, Emily Rudd, Taz Skylar, and Jacob Romero as Usopp, perhaps the most emotional member of Luffy's crew.
"For me, I think the big theme here is following your dreams," Sullivan noted. "We meet Usopp in my episodes, and I really wanted to make sure that you hit those emotional beats people understand, mostly why The Straw Hats are getting together and why this adventure is starting."
She also noted that Usopp, like Luffy, has big dreams of becoming a great warrior of the sea. Like most of the characters in One Piece, Usopp has a signature weapon — a slingshot.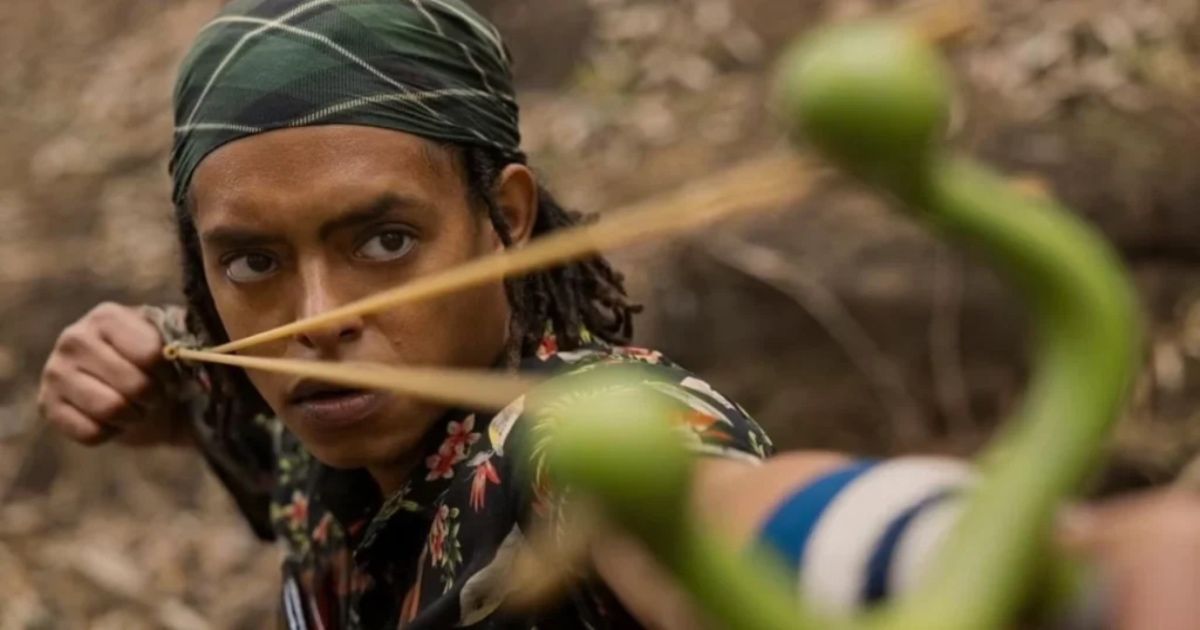 Another thing that stands out about the episodes Emma Sullivan directs is high stakes drama and less levity than the rest of the series. "I think that's what makes it fun," she said. "You want to make sure you've got this anticipation and a build-up. We have a couple of great fight sequences, and it was wonderful to work with [Japanese actor] Mackenyu and watch the physical ability of him doing that. I wanted to make sure everything felt as kick-ass as it should, so there were good challenges for me there."
Directing the cast, however, was a thrill. Expect for Iñaki Godoy to become a breakout star as Luffy, in fact. "What's surprising about Iñaki is that he's only 18. He's so positive, so enthusiastic, and he comes on set every day and leads the ensemble cast, and they're so 'mature.' He's an absolute sweetheart — no hissy fits or anything. All our cast are really lovely people. They're incredibly creative and brave."
Related: One Piece Touted as Best Live Action Anime Adaptation of All Time
"We go into these incredible sets, we have these actors, we have scenes already written, so it's much like when you were a kid and playing with action figures," she shared. "Everything feels real in your head, and that's kind of what it's like on set. But I love film crews and, like this series, finding your chosen family.
"When you're surrounded by a crew, we're all trying our hardest to do the best work and find camaraderie," she added. "We're all trying to tell stories the best way we can."
It's refreshing to hear Sullivan talk about directing, clearly her passion. She was nominated for a Short Film Palme d'Or at the 62nd Cannes Film Festival (for After Tomorrow) and was named one of Screen International's Stars of Tomorrow in 2009.
Sullivan holds another great directing honor, having directed several episodes of the mega popular Doctor Who series, which celebrates its 60th anniversary this year. When asked if she would ever return to directing more episodes of the hit sci-fi series, she said: "I would love to. I'm keen to tell stories, and they can be wildly different. It can be sci-fi or fantasy. I'm here to tell stories in the best way I can."
One Piece premieres on Netflix Aug. 31.