Believe it or not, some of the traditionally inspiring feel-good movies are actually pretty depressing, whether it's the suicide at the heart of It's a Wonderful Life, the homicide in Pay it Forward, or the Holocaust in Life Is Beautiful. Those titles convey the ultimately cheery, optimistic message of the films, but there's a lot of darkness that needs to be overcome in order to reach that point. Joyride (while thankfully lacking any suicides or genocide) is of a similar bent, with the same type of title to boot. It really makes you feel, before it becomes a feel-good movie.
Those feelings are all over the place in an emotionally complex but visually beautiful tale of three lonely people hitting the uneven roads of southwest Ireland. The greatly talented young actor Charlie Reid plays Mully, a teenager who is on the run after taking back stolen money from his desperate dad, James (Lochlann O'Mearáin), who stole it from a hospice — the same hospice which housed Mully's mother and James' wife before she died. Mully steals a taxi to flee his father and take the money back to its source; unfortunately, a single mother, Joy (Olivia Colman), is black-out drunk in the backseat with a baby.
Lonely Paths Intersect in a Feel-Good Movie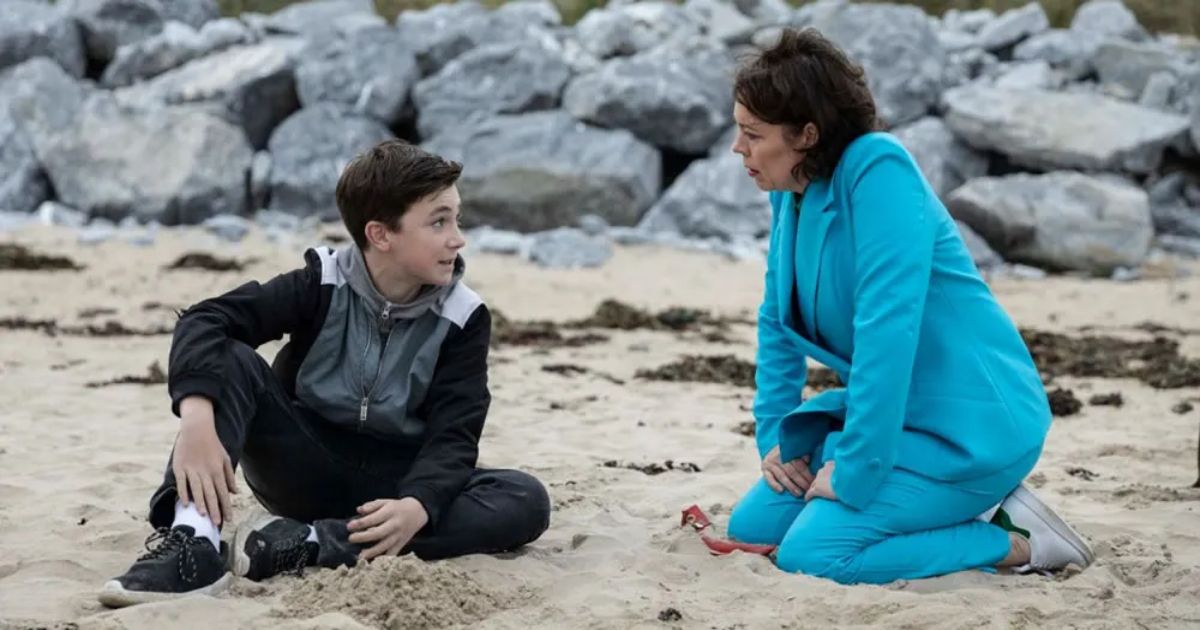 Joy was taking her newborn 'pride and joy' to the airport with her when Mully nabbed her cab. Joy is an odd anomaly, dressed in vibrant yellow but with smudged, dark eyeliner, a mother who is seemingly incapable of calming her baby down. Mully, however, is great with children, and with him behind the wheel and Joy drinking from a glass pint in the backseat, she's the one who seems like a teenager while he plays responsible adult.
Eventually, Joy sobers up and realizes that letting Mully drive her to the airport is illegal (at least until he's 17). She has a flight to catch, though, and Mully is headed in her direction, so they continue across the rolling hills and vibrant Irish landscape until the car runs out of gas. Hoofing it to the nearest petrol station, the two-and-a-half characters inevitably strike up a conversation, largely thanks to Mully's loquacious curiosity. He's a boy without a mother, and she's a mother who doesn't want to be.
Related: Exclusive: Charlie Reid and Lochlann O'Mearáin Discuss Joyride with Director Emer Reynolds
Meanwhile, Mully's father is attempting to find him. It's unclear why he's so desperate to get that stack of cash; he may be an addict or have bad gambling debts. Joyride launches you into its narrative that way, locking the car doors and taking off as soon as you sit down for it. The film doesn't catch you up on the backstories or spend much time with exposition. Instead, it simply inserts you into the lives of these three wounded, wandering people for a few days, hoping you'll like their company.
Olivia Colman and Charlie Reid Shine in Joyride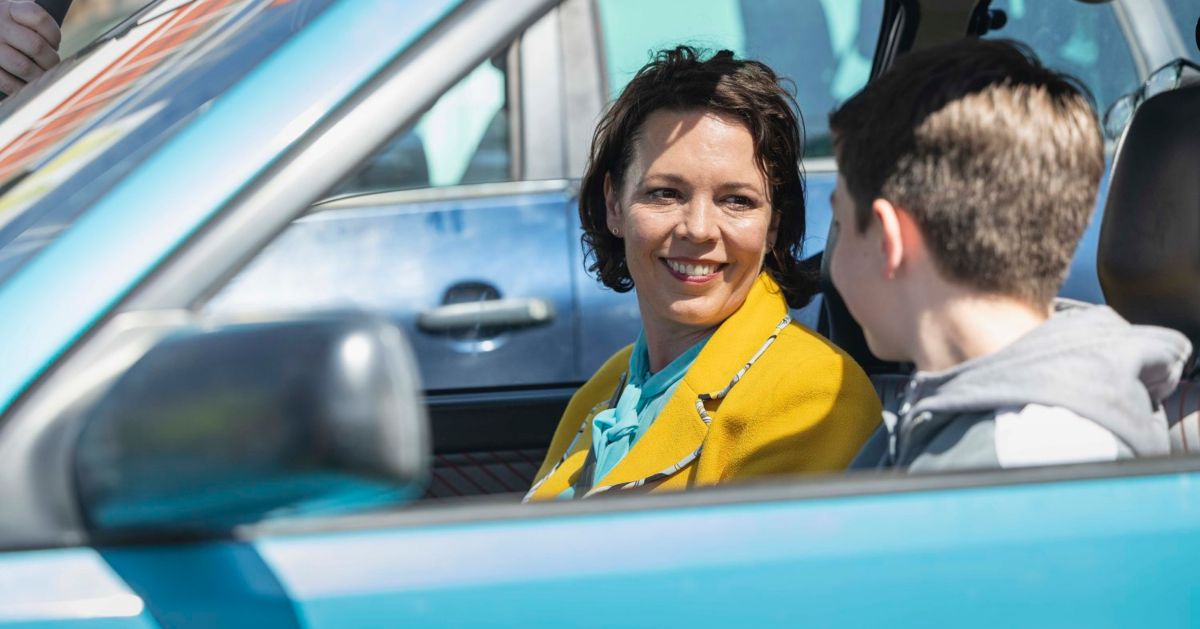 Fortunately, Mully is hard not to like, a kid who's attempting to overcome his own suffering in a movie filled with damaged pasts. A child whose childhood was stolen, Mully's forced to masquerade as an adult, but the sad little boy inside of him slips out from time to time. Reid does an incredible job here; if one didn't know he'd gone to school for acting, one might think he was found off the street and hired for his similarity to the character, the way Robert Bresson, Pier Paolo Pasolini, or more recently, the Safdie brothers cast their films. Reid is entirely present in Joyride and altogether impressive — acting opposite Colman is intimidating enough, but he meets and matches her at every turn.
Colman's performance is perfect as the very complicated Joy. Self-destructive and grieving, perhaps mentally unstable, and reckless but innately kind, Joy is a difficult character to like, but that's because she's so human. Colman injects so much multifaceted humanity into Joy and her many mistakes, the same way she humanized Queen Anne in The Favourite or another mysterious mother in the great film The Lost Daughter. In fact, the only time she didn't create a completely three-dimensional character was when she didn't play a human at all, voicing the vengeful PAL in The Mitchells vs. the Machines. She's at a point in her career where she can do no wrong, and Joyride continues the trend alongside her other 2022 projects, Empire of Light and Heartstopper.
O'Mearáin gives James more complexity than he had on the page, adding melancholic but fervent desperation to Mully's father. If the film has an antagonist, it's certainly him, but he doesn't warrant hate so much as pity and disappointment. In many ways, Mully is driving away from becoming the same kind of person his father has become, and James chasing after him feels almost allegorical.
Joyride Makes Use of Its Beautiful Irish Setting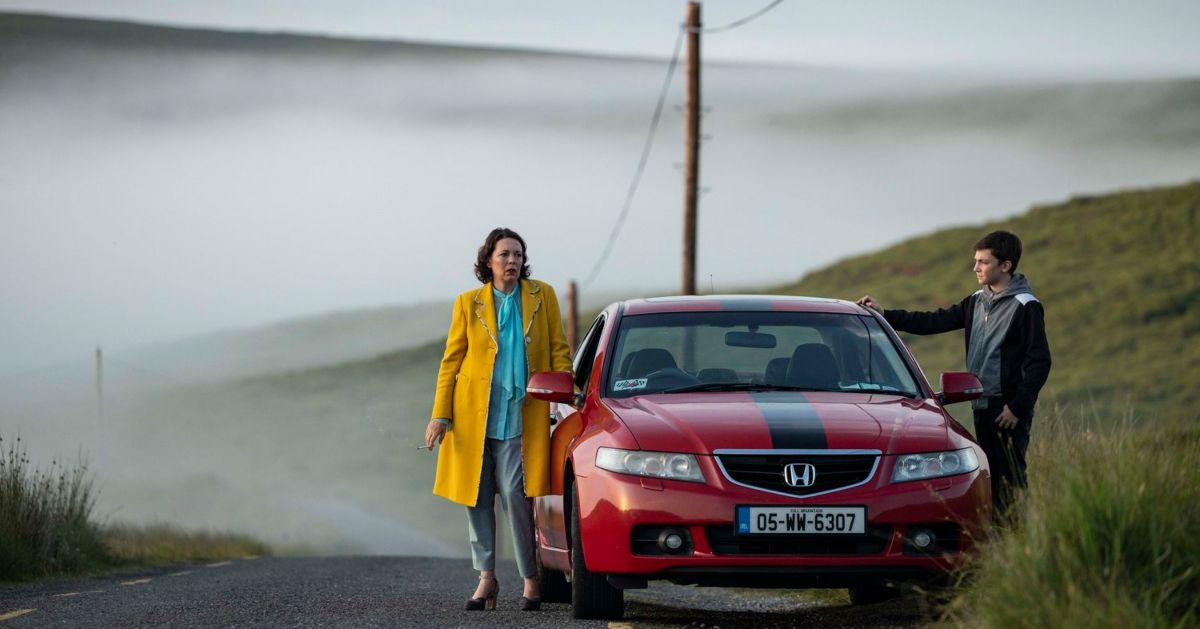 Even if one doesn't particularly like the company of this road trip movie, simply staring out the window is a joy in itself. Filmmaker Emer Reynolds has only directed documentaries prior to Joyride (though she's edited dozens of feature films), and her ability to capture nature is on full display here. Working with the elements in the middle of nowhere (during just a five-week shoot), Reynolds is able to manipulate her environment and use it as a gorgeous ambient backdrop to the quiet action of the film. Her use of color is instantly memorable, using bright primaries and contrasting clothing and cars with the natural landscape.
Related: Exclusive: Why Olivia Colman Won't Do Rehearsals, Explained by Joyride Co-Stars and Director
James Mather, whose cinematography has previously shined in Frank and Inside No. 9, does an excellent job here. Even when filming in a crowded setting, like a small inn or a rural town during some kind of festival, the camerawork and lighting is phenomenal. That festival is one of the highlights of Joyride, where elaborately dressed and creepily masked characters waltz through the streets and seem to manifest the tension going on in Joy and Mully.
This Unrealistic Joyride Releases Dec. 23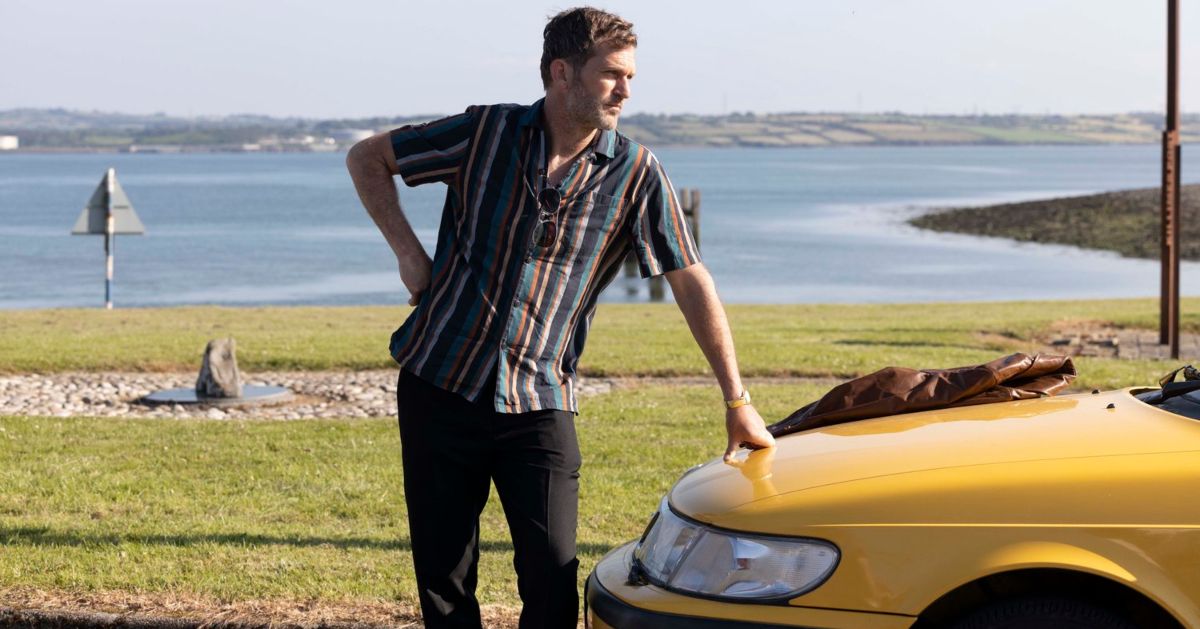 Joyride undoubtedly has some flaws, especially with the script. It's mainly implausible and becomes a bit ridiculous when mulled over too much. It's the kind of film where two characters become unrealistically close over a very short period of time; audiences' eyes may be rolled over into the back of their heads by the point where Mully is literally teaching Joy how to breastfeed. Additionally, the amount of patently illegal activity with no actual repercussions or consequences is illogical and bizarre.
However, Joyride's performances, direction, and visual aesthetic are mostly wonderful. Considering the world, maybe it's unrealistic to expect a feel-good movie to actually be realistic itself. Regardless, Joyride will make you feel many things on its way to making you feel good.
A Subotica Production, in association with Embankment, Joyride is presented by Magnolia Pictures, Ingenious, and Fís Éireann/Screen Ireland, and will be released December 23 in theaters and On Demand.