My Animal has come a long way since its world premiere earlier this year at the Sundance Film Festival 2023. Initially selected as part of Sundance's Midnight program, the film, directed by Jacqueline Castel and written by Jae Matthews, played alongside other horror movies that have since made waves with audiences worldwide, like Infinity Pool, Run Rabbit Run, and Talk to Me. What's more, prior to My Animal's festival premiere, Paramount Global Content Distribution acquired the global distribution rights (minus Canada) to Castel's film, and it's now set to release in theaters September 8 (per The Hollywood Reporter).
Starring Bobbi Salvör Menuez and Amandla Stenberg, My Animal offers a moody and unique take on the werewolf subgenre of horror. Set in a small town, the film sees Heather (Menuez) trying to make the best out of her grim circumstances: she wants nothing more than to join a hockey team, but between an alcoholic mother and the fact that she must be chained to her bed during every full moon because she's secretly a werewolf, Heather has very little to live for.
It isn't until Jonny (Stenberg), a figure skater, arrives in town and uses Heather's rink to practice that Heather's life begins to look brighter. Almost, at least. Jonny's presence invites long-suppressed feelings of desire in Heather, but as their relationship grows into something more, and she finally feels like she can connect with someone, everything in her life starts to unravel, threatening to spill her deepest secret in the moonlight.
Note: This is the second part of our interview with Castel, which was originally conducted prior to Sundance. You can read the first part of Castel's interview here.
My Animal Was a 'Synchronicity Moment' for Castel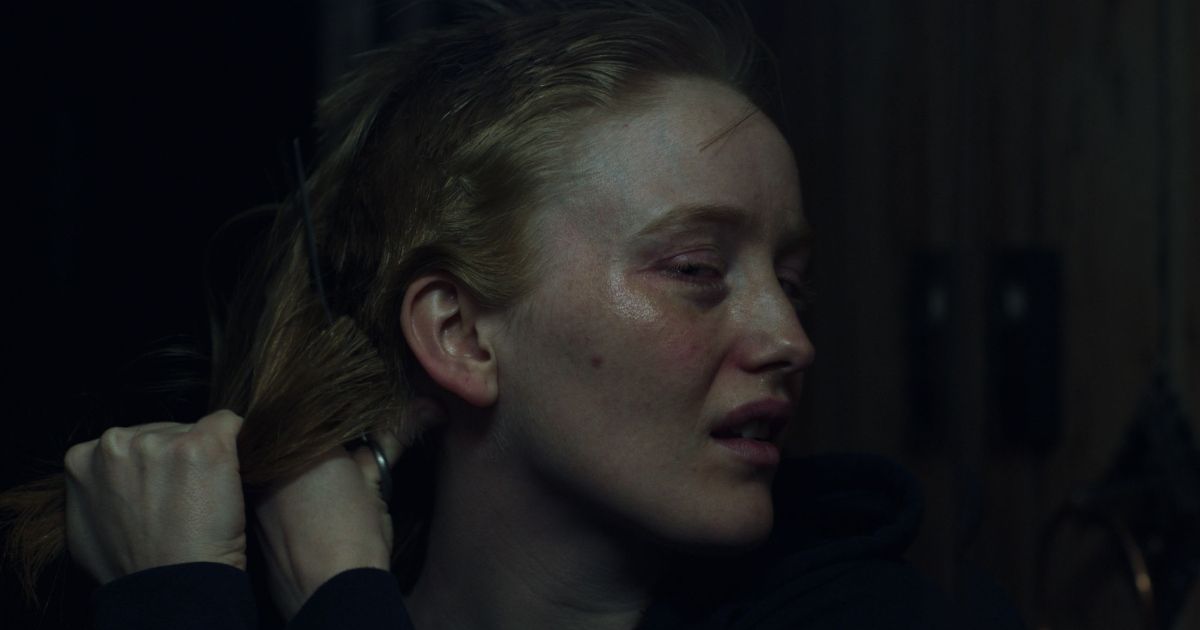 "I felt instantly connected to the world and the universe and the characters that Jae was building," Castel said of the script for My Animal, which came to her through one of the film's producers, Michael Soloman. "I saw a lot of potential because I found it really interesting to explore the werewolf genre in a way that I didn't think had been done before."
Indeed, upon first watch, My Animal is more atmospheric in its approach to horror, eschewing (though not totally) the gore and grotesqueries that we might typically associate with werewolf movies and, instead, pits Heather's inner turmoil against her growing romance with Jonny. The result is an ambient, character-focused film about the conflicts that arise when what we want doesn't necessarily align with what we need.
For Castel, this meant that finding the right actors to play Heather and Jonny was of paramount importance. Menuez's casting, in fact, was a touch of destiny of sorts. While Castel was working on the script with Matthews, she visited a small center in upstate New York to study wolves and ended up adopting one. Later, after she had given the My Animal script to Menuez and was waiting to hear back, Castel learned that Menuez and the wolf she adopted share the same birthday.
Related: The 10 Highest-Grossing Horror Movies Of 2023, So Far
"It was this weird synchronicity moment, where I was like, 'Okay, this is meant to be, this is supposed to be the role," Castel said. And she was right: Menuez immediately agreed to the project. She continued:
"Bobbi, in particular, was very interesting because not only do they have their connection to the queer community, but [there's also] the idea of transformation being an element in the story itself. [I was interested] in what it means to embed that into the DNA of your projects, like what happens when you put all those people in, and you guide the project through that? You have their individual narratives weave into the story itself."
Another, to use Castel's words, "synchronicity moment" revolved around Stenberg's casting. When she and Menuez began talking about who could play Jonny, and she suggested Stenberg, Menuez revealed that they were actually friends. "Amandla really connected with the material and saw elements of her own personal experience when she was younger, [so] there was just something really special that there were these personal narratives being brought to the material."
Related: The 11 Most Underrated Horror Movies of 2023 (So Far)
The Importance of the Ice Rink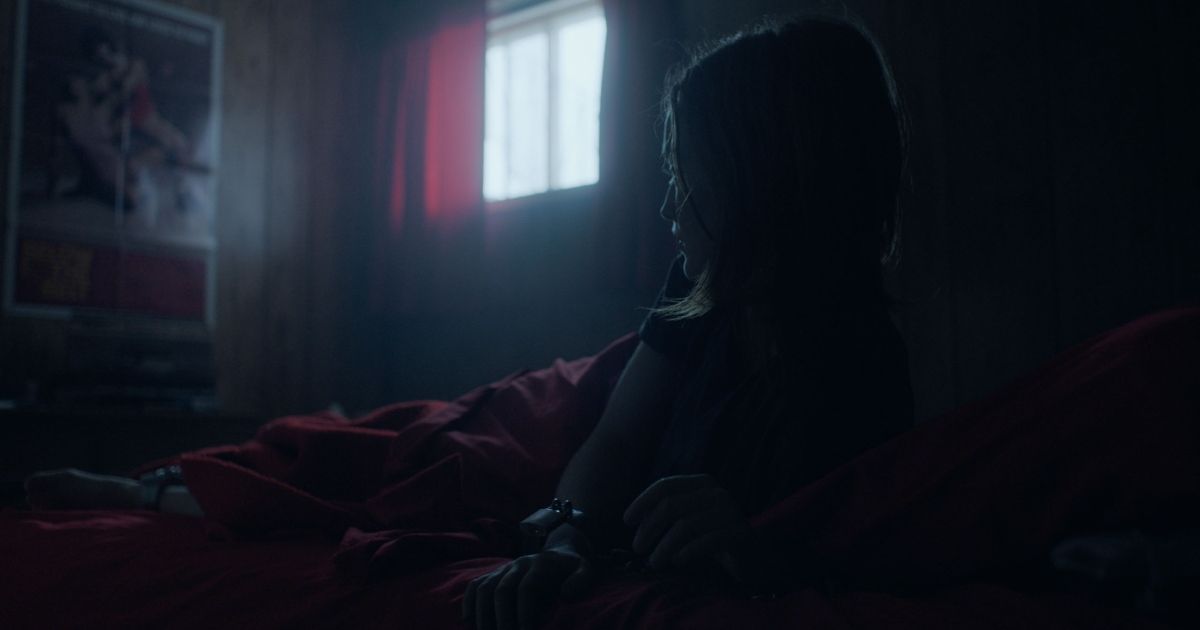 An ice rink might be an innocuous location for many, particularly for those who are unfamiliar with winter sports, but for Castel, finding the perfect arena to shoot My Animal was a top priority. It's why she ultimately ended up filming in a small town called Timmins in the province of Ontario in Canada. "They had the perfect arena," she said, "and I was like, 'This is where we have to shoot.' I fell in love with the feeling of it, and it was reinforcing some of the colors in the movie [that were in my pitch books]." She added:
I love the sounds of an arena, too. I love the tactile aspect of it, how sound ricochets across the room, which made it technically challenging with some of the stuff we had to shoot because everything was just bouncing off the walls all the time, but I loved the way it sounded.
More than just a place of recreation, or perhaps because of it, Castel saw the ice rink as a psychological link to Heather: "There's something [about the arena] so nestled in childhood and what it conjures when you really feel it or hear it or see it in a certain way." It's no wonder, then, that some of the most important moments in Heather's life — realizing her love of hockey, meeting Jonny, etc. — happen in the arena.
"It's like you're at some ancient Roman site, when you think about how that's what this is all built around. It's its own universe, which is pretty cool."
My Animal releases in select theaters on September 8 and on digital on September 15. You can watch the trailer below: