MVP is based on the true story of the formation of Merging Vets & Players, a nonprofit founded by Nate Boyer and Fox Sports NFL Insider Jay Glazer, which empowers and connects combat veterans and former professional athletes, providing them with a new team to assist with transition to civilian life, promote personal development, and show them they are never alone.
The film takes place on the streets of Hollywood and centers on the growing friendship between a struggling recently retired NFL player (Mo McRae) and a homeless veteran suffering from PTSD (Boyer). The movie reveals the common challenges faced by military veterans and professional athletes adjusting to a new life once the uniform comes off. With "glory days" behind them, the two men bond in search of real purpose and identity.
Randy Couture on Merging Vets & Players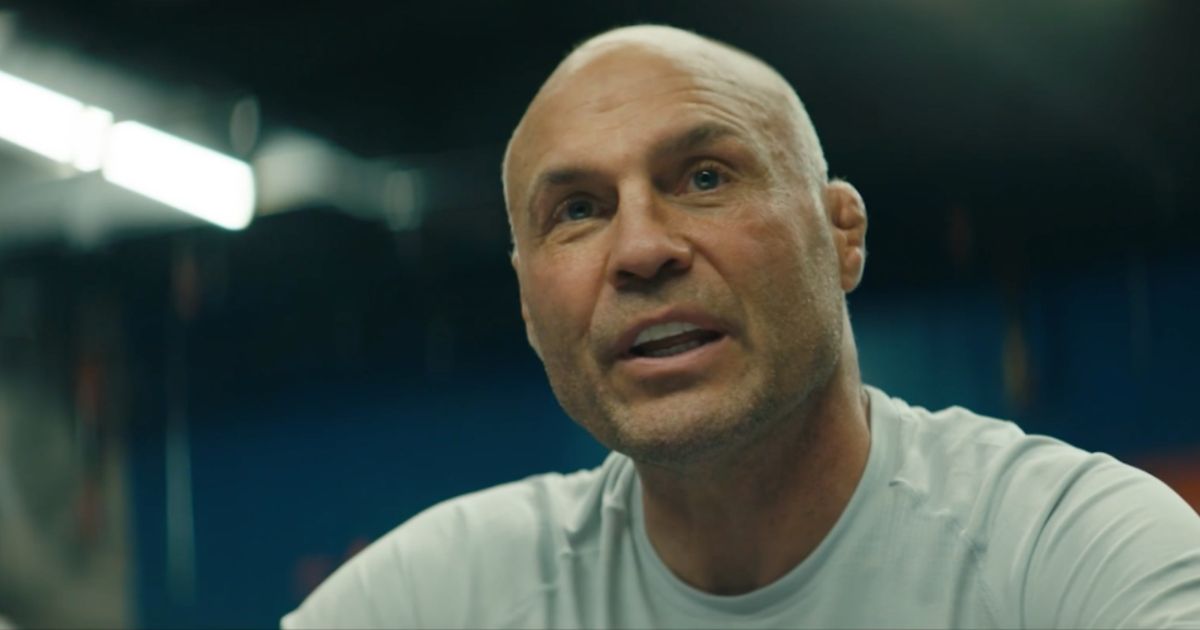 "It means a lot to me, obviously, I'm involved kind of at the ground level with MVP and seeing MVP grow from one chapter at Unbreakable in Los Angeles. Going back even further than that, being at Ground Zero, when Nate Boyer came through the door and was looking for a shot at trying to get ready to make the Seattle Seahawks and getting to know him and spend some time working and training with him. Seeing him and Jay Glazer were the two founding guys that came up with this idea and saw the coalition of these two groups of people, veterans, and retired athletes in the struggle in transition. So, it's been a very powerful thing to be involved in, sit in the huddle, and listen to these stories come out. And for Nate to have captured that in the script and be able to tell that story and replicate that in film, I think is pretty awesome," commented Randy Couture.
Related: The Menu Review: Mark Mylod Deliciously Skewers Wealthy Elitists
Tony Gonzalez on His Personal Connection to MVP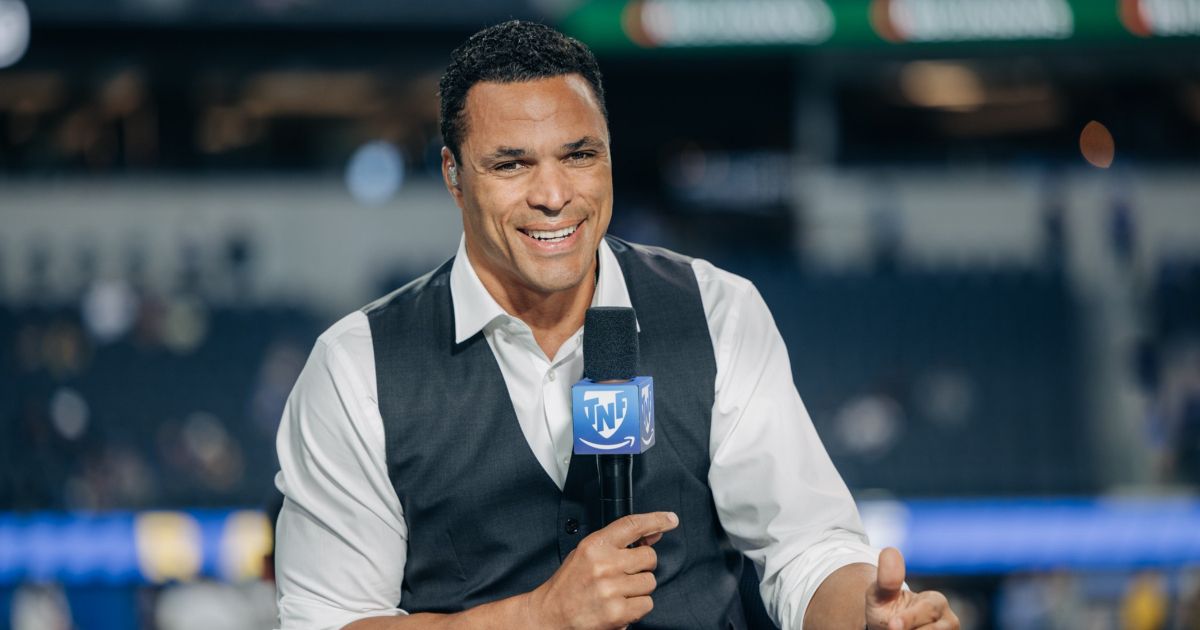 "It's close to me because of the football part of Unbreakable where you're merging vets and in NFL retired players, and so knowing that we go through a transition, somewhat similar to them, obviously there is way more high stakes than what football players go through. It hits home for me," said Tony Gonzalez. "In fact, it's more than hitting home for me because of what they've gone through. War is obviously a lot different from playing in an NFL football game. But I think transition into that next stage of life, that's something that a lot of people don't need to think about.
They just see the glitz and glam on both sides of it with the prestige of being a warrior and the prestige of being an NFL football player. When you take that uniform off, it's like, okay, I got to get back to real life and that transition is tough. I don't care who you are. It's tough for everybody. I know certainly tough for me, and that's why they told me about the part was like, okay, yeah, sure. I'd love to come in there and do a little acting with you guys. It was perfect."
Tom Arnold on Meeting Nate Boyer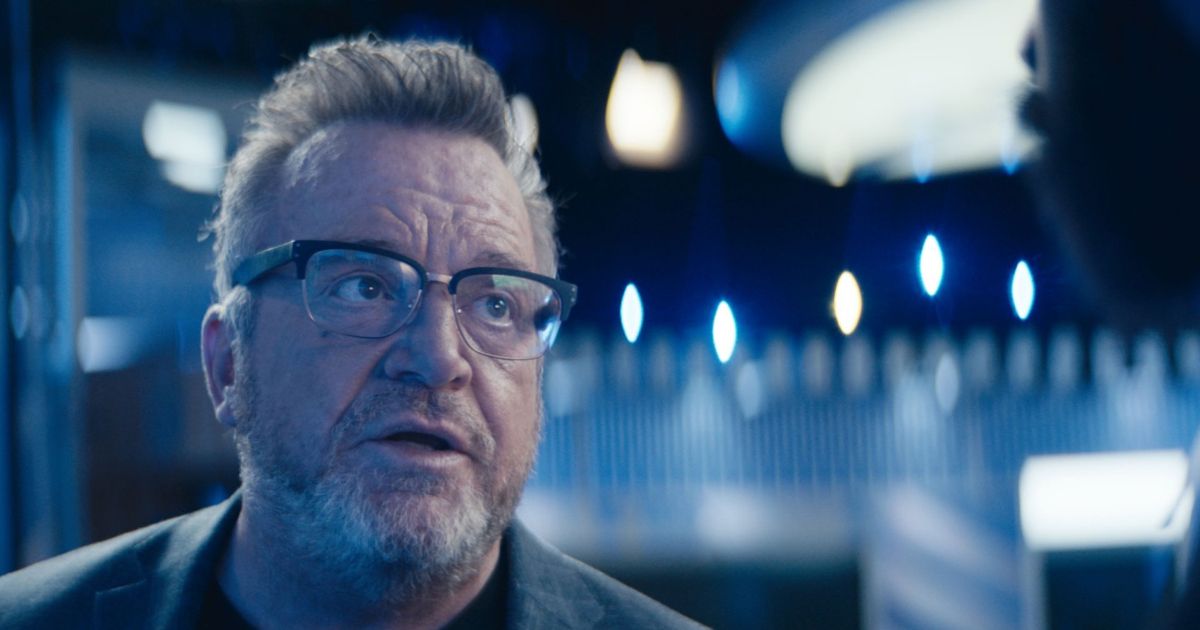 "I got to know Nate Boyer because of his reach out and help with Colin Kaepernick. And I was very impressed that somebody with the background of sports and military that he seemed very wise and was very helpful. So through mutual friends, we got together, and we met. Nate said to me that he wanted to work in Hollywood and make films," said Tom Arnold.
"I know it's hard being a Ranger and playing in the NFL, but Hollywood is worse. I told him that the odds of this happening are very small, but you got to bust your butt. There's going to be disappointments, but you have to learn to love the disappointments. And I'm sitting here today, and he made a movie after everything I said was impossible, and he achieved it. He got together this great group of people."
Related: MVP Review: A Passionate & Incredible Film Made by Veterans for Veterans
Nate Boyer on Working with Mo McRae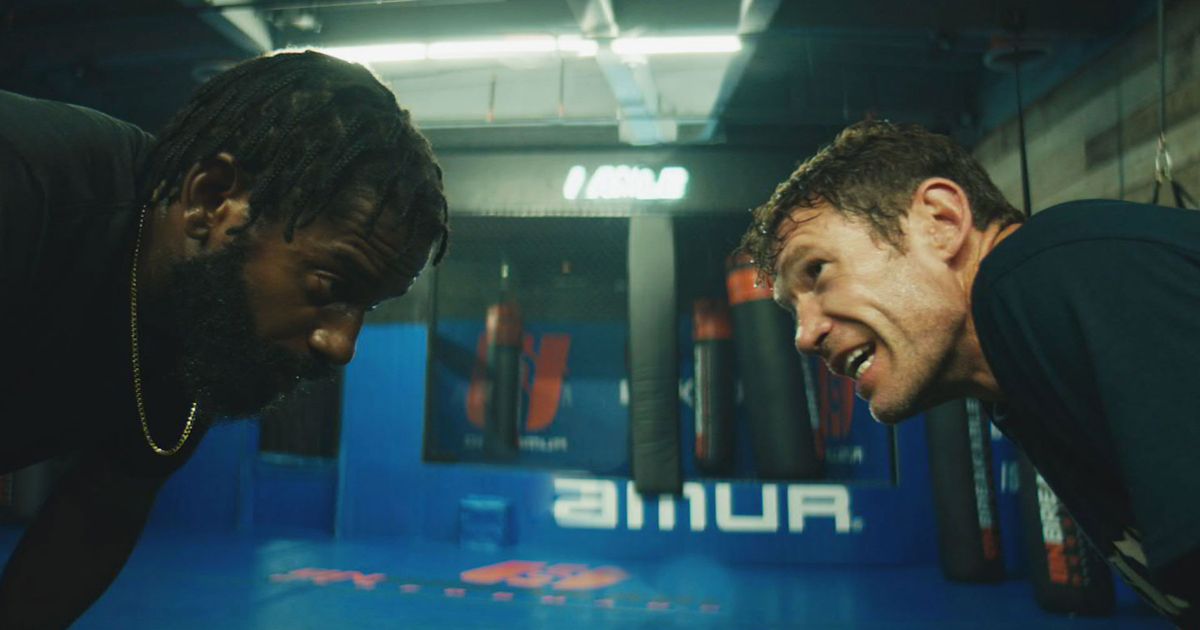 "I'm extremely grateful. Mo coming onto this project and the amount of dedication he had, not only as an actor, but he became a producer because of the buy-in at the very beginning before we even started. Every day when we were on set filming, if he wasn't on camera, he was still there. For the full 10-12 hours we're shooting, he's not only helping with his eyes behind the monitor, making sure we're capturing what we're doing and the stories tracking, but he's coaching me. Without Mo McRae, I don't know how this film would've turned out."
"I was honored to get to interact with so many people, as a result of me get an opportunity to this film like this, this has given me a glimpse, and to a sector of our society that is often overlooked, and underappreciated. And now that I've seen the genius, the beauty, the strength, like all these incredible things in this community, I just feel honored to have been a witness to it. And it'd be somebody that can now be a keeper of the flame and pass that torch and let people know how big they aspire greatness is burning. And it just needs to be cultivating needs to be acknowledged. So that's a big day for me, like I'm thankful for that opportunity. We want the veteran community to feel seen, acknowledged, and know that people care and their options, there's a support system, and I hope that the general public can see this film and be inspired to reach out and start to bridge those gaps."
MVP is now available on iTunes, Prime Video, Verizon, Google Play, DirectTV, Microsoft Movies, and more coming soon, from FilmRise Releasing.