Faced with uncertainty in his own marriage, screenwriter/producer/actor Michael Tennant wanted to make a comedy that two people who could have another go at it if they were willing to, as he puts it, "look at their own sh*t, do the work, and say 'I love you. I'm sorry. Please forgive me.'"
The result is Pretty Problems, which feels like a creative cousin to Wedding Crashers by way of the Duplass Brothers with a touch of Schitt's Creek tossed in there for some wonderful humor. But make no mistake, Pretty Problems is downright original. The film won the SXSW Film Festival Audience Award in 2022. It hits Hulu on July 13.
Written by Tennant, Britt Rentschler, and Charlotte Ubben, Pretty Problems was directed by Kestrin Pantera (Mother's Little Helpers). The satirical smackdown of the uber wealthy is great fun with an on-the-mark cast featuring Tennant, Britt Rentschler (Uncle Frank), J.J. Nolan (Snatchers), Graham Outerbridge (Distancing Socially, Agents of S.H.I.E.L.D.), Alex Klein, Charlotte Ubben, and Katarina Hughes. The premise: Can Jack and Lindsay's (Tennant and Rentschler) already shaky marriage survive a surprise weekend excursion at a Sonoma Château with affluent strangers? Michael Tennant shared more in this exclusive MovieWeb interview.
A Wildly Fun Relationship Comedy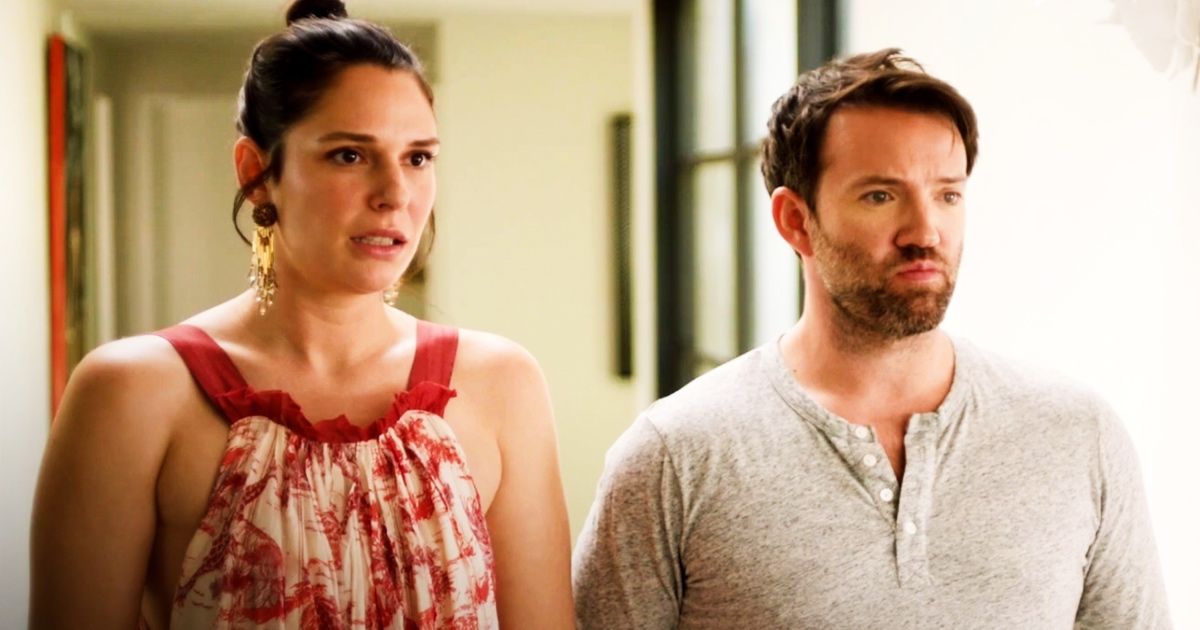 Pretty Problems was birthed in Michael Tennant's therapist office. "I actually just started a new company earlier this year called My Therapist Thinks Productions. It's going to be my new label moving forward," mused Tennant. "I'm a big, humongous advocate for mental health, and therapy, in general, and getting really curious about the human condition. I think that's what spurred me on as a writer."
By the looks of it, something clicked. Pretty Problems follows Jack and Lindsay as they move through a tricky stage in their marriage. Lindsay wants more in her career, while Jack is still struggling trying to hit it big. Collectively, their professional rut spills over into their relationship, but when Lindsay meets super fun and wealthy Cat (J.J. Nolan), suddenly the winds of fate shift. Cat invites Lindsay to a weekend getaway at a Sonoma Château, but Jack hesitates. A weekend around rich folks? He and Lindsay are still struggling. But off they go. Tennant and his fellow writers deliver a winning tale that ultimately looks at class, advantage, and vulnerability.
"I just think we all fall in love with one another's potential," shared Tennant. "We're going into romantic relationships, and we see who we want that person to be, and who we might be together, and who I could be with that person. I often think people don't take the time to really understand that we're just human beings. And we're just wherever we're at." He continued:
A big thing for me with this movie was that I'm not very much like my character in the film at all, But that character is the worst parts of me. He's angry, he's jealous. He doesn't want to get up when he falls down. And I guess I'm just trying to tell a story to people that you can make anything work if you try. If you don't try, it just won't work.
Related: The 25 Best Comedy Movies of All Time, Ranked
That Curious Schitt's Creek Connection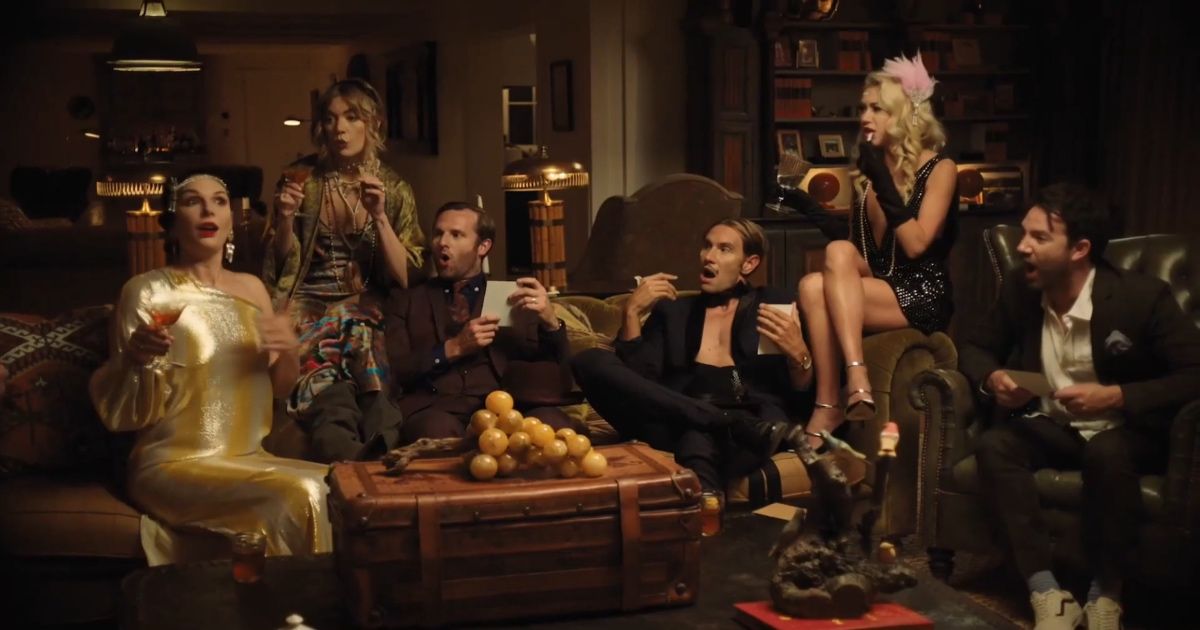 Ironically, uncertainty in Tennant's marriage sprouted something new — for him, his now ex-wife, and definitely something for streaming audiences. "My ex-wife and I split up about six months after shooting the movie. We've worked together for years, we've been very successful as a business couple, we've been very successful as a romantic couple as well," said Tennant.
I was feeling so frustrated in my career, and what I wasn't doing versus what I was doing. I was really enjoying the films we were making. So, I was reading a ton of scripts, and I just wanted to take a shot at writing. I started having all these conversations with my friends about their own relationships.
Pretty Things has many things going for it, but one of the more unique aspects of it is that it was shot in Sonoma County. The lush wine country landscape juxtaposes the angst Tennant's Jack goes through as he fears he's losing Lindsay. "It was like, 'If you want this thing, you need to go out and do it on your own,'" said Tennant of shooting on location.
I had access to this amazing compound, because the family that owns it saw a movie I made, and they really liked it. And my ex and I got friendly with them. We went up to the property and I asked him if I could shoot a movie there, and they graciously responded, yes.
Related: These Are the Most Honest and Realistic Movies About Marriage
What Michael Tennant Is Bringing to This
Other bits of serendipity filtered in, the kind that feel like "signs" you're on the right path. One of them was the comedic content. "I am a day-one Schitt's Creek fan because Sarah Levy and I were an acting class together for years. She's actually married to one of my best friends Graham Outerbridge, who plays Matt [Cat's husband] in Pretty Problems. Sarah was actually supposed to be in the movie. Then she and her dad did this car commercial that paid a lot more money than my movie, and we were like, go [Sarah]! That's not their house in [the commercial], by the way."
It's fun to watch all the antics play out in Pretty Problems. When asked what he hopes audiences take away from the outing, Tennant said: "I hope people come out of it hoping to look at their partners in life… from a 'this is what you're doing wrong' place to a 'what am I bringing to this?' place. My therapist told me that years ago, and I loved it. It's the idea that in any relationship, you need red and blue, right? You and I right now are red and blue. The magic happens when you make purple."
Pretty Problems debuts on Hulu July 13.