Television journalist and author Michael Ausiello achieves a personal dream honoring his deceased husband. Adapted from his memoir, Spoiler Alert recounts Ausiello's thirteen-year relationship with photographer Kit Cowan; who died tragically of neuroendocrine cancer in 2015. The film uses comedy and fantasy elements to balance heartbreaking loss. Ausiello imagines his childhood as a sitcom with a laugh track. It helped him to process crisis and not be overwhelmed by grief. He wanted the film to capture Cowan's magnetic personality while honestly portraying their hurdles. His terminal diagnosis reaffirmed their everlasting love for each other.
Ausiello was instrumental in all facets of the production. He optioned the film's rights to Jim Parsons, who stars as Michael, and stayed involved from the beginning. They were able to attract The Big Sick director Michael Showalter and a venerated supporting cast. Ben Aldridge co-stars as Kit with Sally Field and Bill Irwin playing his supportive parents. Ausiello helped Cowan come out to his family after pretending to be just a close friend.
Gratitude was the dominant feeling Ausiello felt after watching the film. He acknowledges that this is a movie and not an exact retelling of his life. The actors had their interpretations of the characters and made them their own. Ausiello was overcome with emotions seeing he and Cowan's relationship unfold on set. We also discussed Spoiler Alert's most humorous moment. Ausiello is a fanatical collector of Smurfs memorabilia. Cowan was quite surprised to see his apartment's Smurfy decor.
Making a Film Not a Documentary
MovieWeb: This is your personal story of a treasured relationship. What were your feelings to finally see it on the big screen?
Michael Ausiello: It was so many things, mostly it felt unreal. I just couldn't believe it. I've seen it several times but just saw it again two nights ago. Just sitting there watching Jim Parsons, Ben Aldridge, Sally Field, Bill Irwin, these amazing artists, some of whom I've admired my whole life, it was such a gift. I am filled with so much gratitude to have gotten this far in the process.
Related: Spoiler Alert Review: A Well-Acted Memoir Struggles to Find Tonal Balance
MW: Describe watching Jim and Ben, these famous actors, portraying you and Kit. Was there anything that seemed out of place?
Michael Ausiello: It's a movie. I never thought that we were making a documentary. There was never a moment where I'm like watching my life being replayed before my eyes. Even though the movie is very faithful to the book, it still is a movie. Also, when you bring on board people like Jim Parsons, Ben Aldridge, Sally Field, and Bill Irwin, you know that they are going to put their own stamp on the material. They're going to create their own versions of these people. That's what they did, but I will say there all so talented. There were many days I was bawling on set. Mostly because I was so moved by these performances. Not because I felt like I was reliving my past.
Hands-on Involvement in Spoiler Alert's Production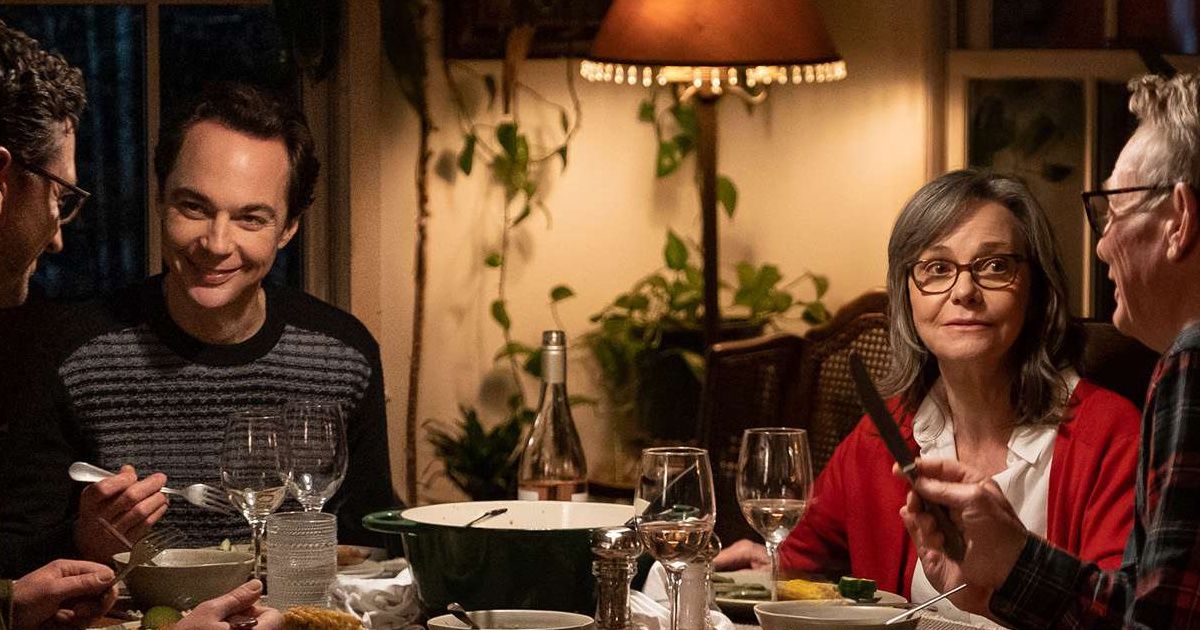 MW: How involved were you with getting Michael Showalter as the director and casting such esteemed actors? What was your day-to-day participation during filming?
Michael Ausiello: I was there step by step. That's one of the things I communicated to Jim when we were discussing if he was going to option the material. That I was going to be hands-on. I was going to be involved. I wasn't interested in selling the rights to my book and then walking away. I was too protective of the material and Kit. I was invested in this story.
Related: The Swimmers Review: A Gripping True Story of Remarkable Syrian Sisters
MW: Has Kit's family seen the film? If so, what was their reaction?
Michael Ausiello: Some of them have… his parents have not. I don't know if they ever will see it. I have told them that I respect whatever decision they make. They are going through their own grieving process. They lost their only son. I think the idea of reliving that in a movie is hard. I absolutely, 100% understand that. I am supportive of whatever decision they make.
The Smurfs Biggest Fan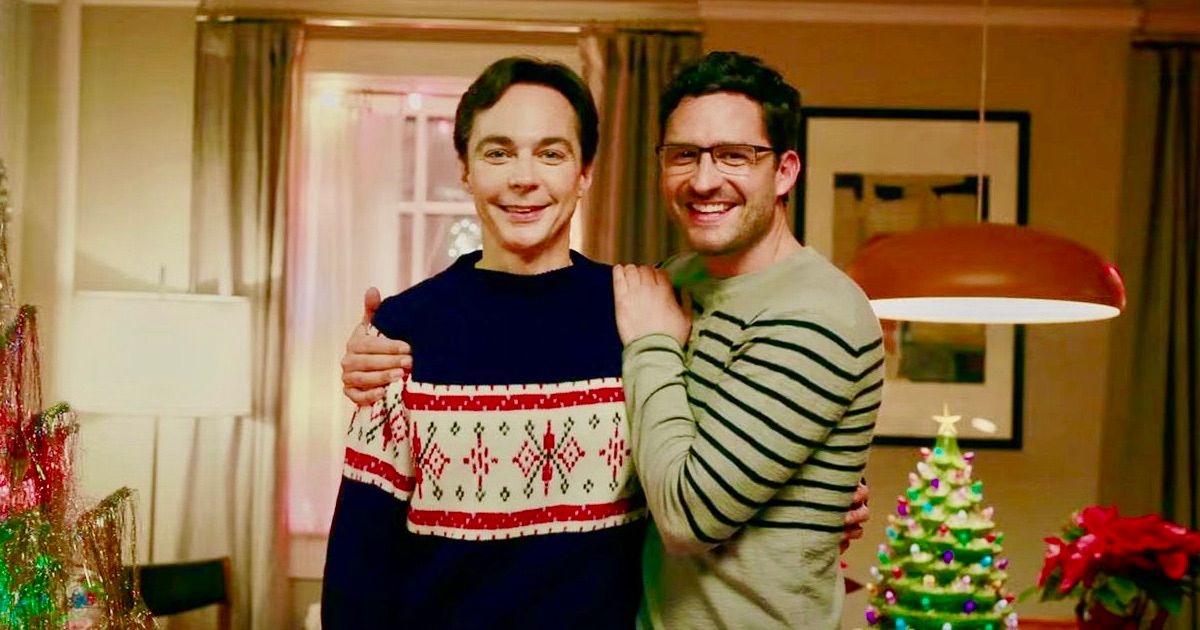 MW: I love the Smurfs, but your fixation is absolutely hilarious in the film. Was that embellished or real?
Michael Ausiello: (laughs) That was my collection. So in terms of accuracy, everything you saw in the movie, in that scene, belongs to me. There was a little embellishment in the part where Kit walks in and sees my apartment. I didn't have quite that many Smurfs on display. I certainly didn't have Smurf bedsheets on the bed. I think that would have been a deal-breaker. I tell you, there are enough Smurfs, in real-life, in that experience, to cause a conflict. You see that conflict unfold in the movie (laughs).
Spoiler Alert will have a December 2nd limited theatrical release and national distribution on December 9th from Focus Features.