Memory achieves the singular feat of being a love story we've never really seen before on-screen that, at the same time, feels immediately familiar. Trauma was a pervading theme among the movies playing at the Toronto International Film Festival this year, and Memory is no different. Writer and director Michel Franco handles the film's heavy subject matter with care, nurturing the characters, particularly the ones played by Jessica Chastain and Peter Sarsgaard, as they unravel and reveal their darkest truths to each other (and, by extension, to us in the audience). Perhaps more importantly, the film never stops searching for the light, giving us hope in this messed-up world.
Making its North American premiere at TIFF, Memory finds Chastain's Sylvia battling her past after she meets Saul (Sarsgaard) at their high school reunion. A single mother who has just celebrated 13 years of being sober, Sylvia lives modestly and with utmost structure, working at an adult day care for individuals with specific needs and making sure she's present for her teenage daughter Anna (Brooke Timber). In fact, she is fiercely protective of her daughter, who, like all teens, doesn't fully understand her mother's seemingly strict rules. Anna spends a lot of time at her Aunt Olivia's (Merritt Wever), and it's here that she accidentally meets her estranged grandmother, Sylvia's mom, for the first time.
Elsewhere, Sylvia's encounter with Saul takes her on a detour from her routine. They don't begin on the best of terms: he follows her home from the reunion, and she mistakes him for one of the boys who raped her when she was in high school. The latter turns out not to be true, and the former is the result of his dementia. As apologies are exchanged, Saul's brother Isaac (Josh Charles) hires Sylvia to be Saul's caregiver during the day. Eventually, their professional relationship turns into something more, something neither Sylvia nor Saul knew they wanted or needed from each other.
A Naturalistic Approach to Trauma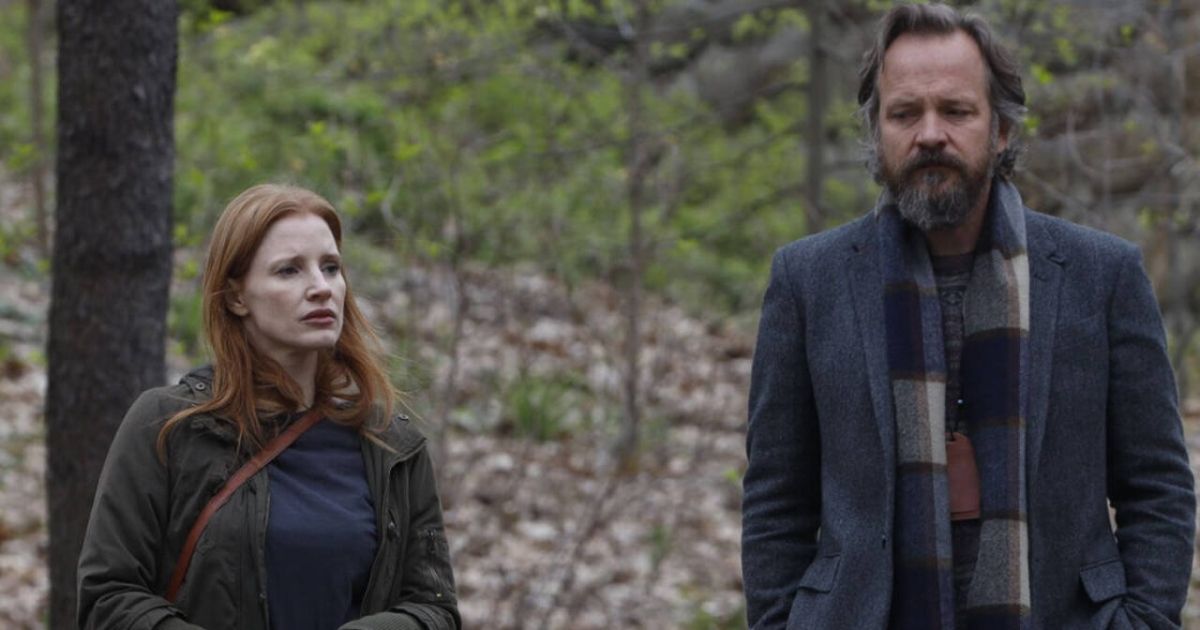 There's no fuss with Memory, and Franco's film benefits all the more for it. Everything from the costumes — Chastain revealed to IndieWire that she shopped for Sylvia's wardrobe herself at Target — to the different apartments and houses has a lived-in and nondescript quality, offering a sense of comfort and ease. Entering Sylvia's apartment in particular, rightfully feels like an invitation, which is especially poignant considering her understandable lack of trust in others. Indeed, she has installed three locks on the front door, an alarm, and another lock on the bedroom door. Sylvia doesn't say much; Franco's script is appropriately spare, but we learn a lot from the way she lives and moves.
Cinematographer Yves Cape is behind the camera of a Michel Franco film once again. While their last collaboration, 2021's Sundown, was a sun-kissed visual feast of an enviable resort in Mexico, Memory is more subdued. Cape takes advantage of the cold and gray New York City setting, allowing the cooler palette to underscore how distant the characters are from each other.
Related: After the Fire Review: A Simmering Film Asks Who Will Protect Us from the Police [TIFF 2023]
What's most interesting, however, is how Cape's camera — static, but alternating between longer takes shot wide and extreme close-ups — creates a sort of push-and-pull relationship between us and the characters. Just as Saul and Sylvia are willing but hesitant to let each other into their lives, we, too, aren't always given full access. In this way, Franco's film requires patience as we, like the act of remembrance itself, slowly piece together the smaller moments and details before learning the full truth of the story.
Peter Sarsgaard's Performance Lives Up to the Hype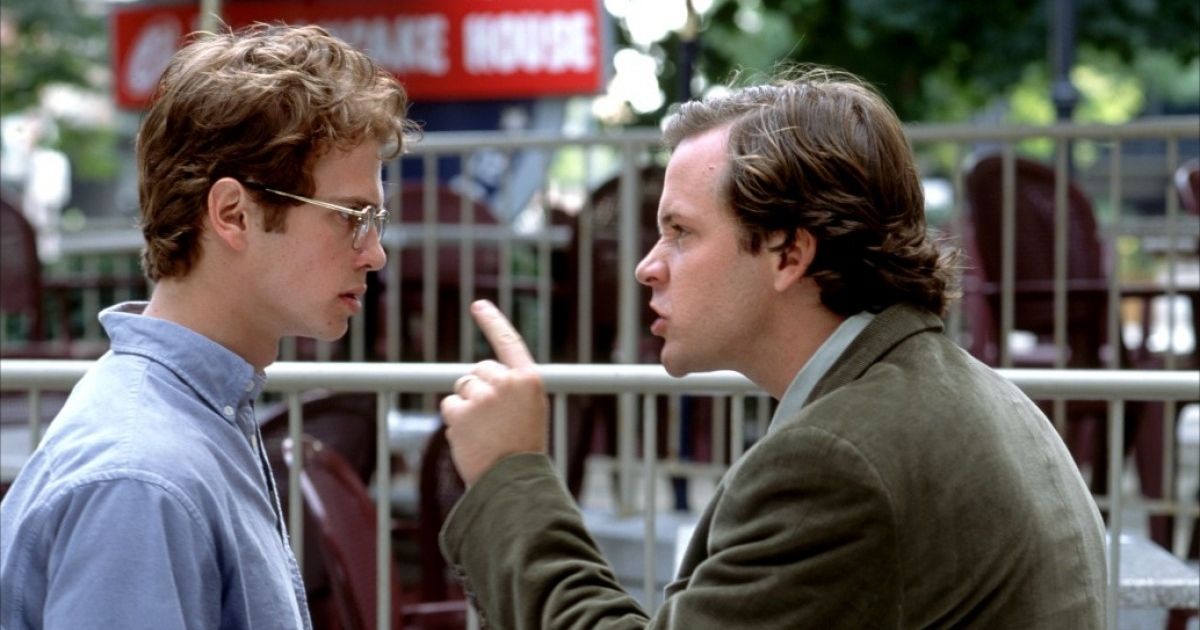 Prior to Memory's premiere at TIFF, Franco's filmed had its world premiere at the Venice Film Festival, where Sarsgaard ultimately walked away with the Best Actor award. Coming on the heels of acclaim in Venice, everyone in Toronto was naturally clamoring to see Memory. And it's safe to say that Sarsgaard's performance more than lives up to the hype. He's proven his mettle with past films like Boys Don't Cry, Jarhead, and An Education, and he even came close to earning an Oscar nomination for Shattered Glass (pictured above), but what he does in Memory is absolutely sublime. Sarsgaard bares body and soul as Saul, presenting to us a broken man without ever once demanding pity.
Related: In Flames Review: A Must-See Genre-Bending Pakistani Horror Movie [TIFF 2023]
Opposite Sarsgaard, Chastain is just as vulnerable and heartbreaking to watch in Memory. Saul deals with his dementia every moment, but Sylvia still has unprocessed trauma, particularly where her mother and especially where her father (who's not in the film) is concerned. Endlessly captivating, Chastain is truly present as Sylvia, always on the edge and keeping you guessing when or if she'll jump. She breathes such life into Sylvia — as does Sarsgaard with Saul — that she leaps off the screen.
The entire supporting cast, too, are in sync. It's always a joy to see Wever on-screen — she can do it all, really — and Timber brings a welcome depth to Anna so that she never feels like a high schooler archetype. With a film like Memory, restrained and made to feel like it's pulled from the real world, the focus is ultimately on the performances — the people — in this story. Every actor effortlessly delivers, and so, by watching them, we can't help but see ourselves and our loved ones: flawed and beat up by the world, but at the end of the day, fighting for each other.
For more information on Memory and the film festival, visit the TIFF website.