The List is bound to generate some water cooler buzz. Or is it Google Meets or Slack buzz these days? Either way, the new comedy starring Halston Sage (The Orville), Christian Navarro (13 Reasons Why), and Jonah Platt (Uncoupled) presents an interesting question: which celebrity would you sleep with if you were given the chance? Who's on your "free pass" list? That's Abby's (Sage) dilemma in The List.
After discovering her fiancé (Platt) slept with a celeb on his free pass list, Abby and gal pal Chloe (Chrissie Fit) concoct a wild plan. Maybe Abby should pursue her own sleep-with-a-celeb list, so why not put a bevy of hunks right on top of the list? It's all fun and celeb crushes until Abby meets Jake (Navarro), an L.A. waiter who has big dreams.
Written by Rob Lederer and Steve Vitolo (Blackish, Hot in Cleveland), The List is directed by Melissa Miller Costanzo (All These Small Moments), who opened up about the adventurous comedy in this exclusive MovieWeb interview.
Making a List, Checking it Thrice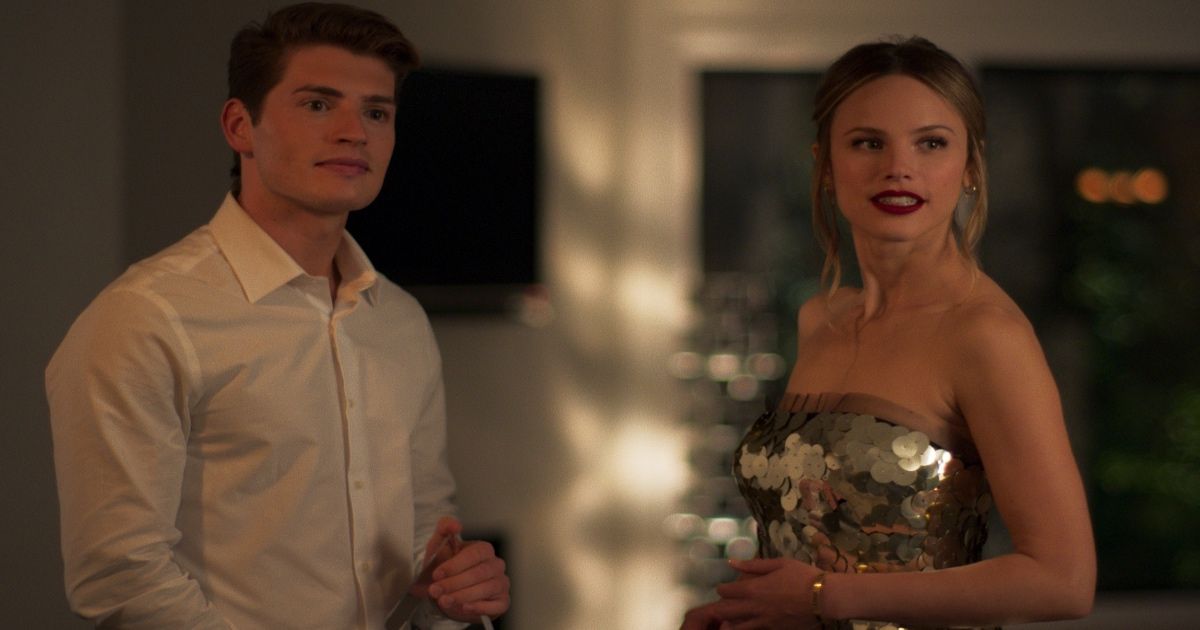 Melissa Miller Costanzo moved up the Hollywood ranks by working in the art department for exceptional films like If Beale Street Can Talk and The Fighter. When her agent sent her the screenplay for The List, she had an immediate reaction.
"When they send you the script they give you a little blurb about it to read, and I was like, 'Of course — a celebrity free pass list. I'm shocked this hasn't happened already," Miller Costanzo said. "I thought it was a brilliant idea for a broad rom-com."
She went on to say that initially the script had more of a voiceover component to it, exposition, and background to the character. "This character Abby is a kid who's always been into celebrities, but that script just felt like it wasn't getting to the part that was really interesting to me, which, at the end of the day, the film is like a buddy movie, you know. So, that was what I had pitched to them. And I was like, let's just get to it."
Clearly the celebrity free pass list is a clever idea, which begs the question: Why are people so jazzed about, well, possibly hooking up with a famous person?
"Everyone asked who mine would be, and I like to say Taron Egerton. I think he's a great actor," Miller Costanzo mused. "But you know, I think most people freeze up when they meet a celebrity. The very nature of actually going through with it is, you know, it's absurd. It's absurd." She continued:
"However, I think it's fun to talk about, because we can all sort of look up at these people we've put on a pedestal. And maybe we can all relate to what it might be like. It's a fun fantasy. And if you can share that with a loved one, then it's even more fun, you know? But this is a rom-com. So, in this world, it's not an absurd idea. It's kind of the hook just to get the movie going."
On Working with Halston Sage and Christian Navarro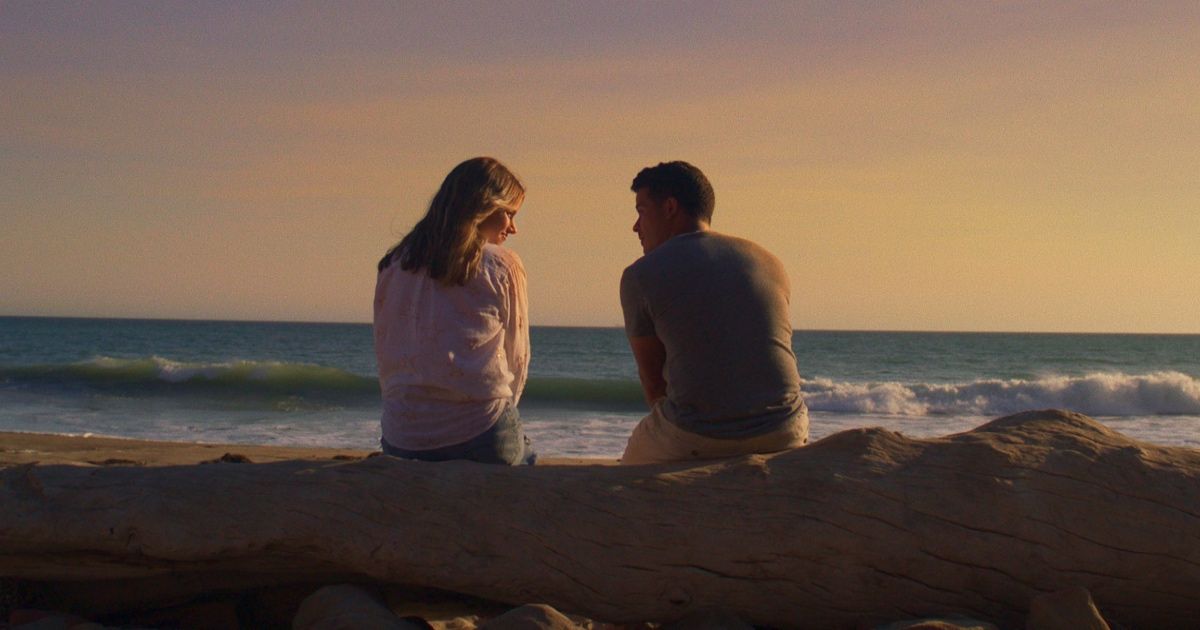 In addition to Halston Sage, Christian Navarro, and Jonah Platt, The List stars Shelley Hennig, Chrissie Fit, and Clark Backo. Working with all the actors proved to be engaging, but the director also sang the praises for Sage and Navarro, in particular.
"I'd like to take the credit for making Christian a leading man," Miller Costanzo laughed. "He was really great in 13 Reasons Why and he's had some really great roles leading to this. But Christian is so handsome. We watched the expression of his eyes through the camera, and we'd all be freaking out because he looked so good on camera. I just love the idea that we brought him in as a leading man, and I thought that he had really good chemistry with Halston. At the end of the day, they all meshed well together."
She noted that Halston Sage surprised her on several fronts. "I didn't realize how deep her comedy chops were," she said. "When we first did our table read, the writers and I kind of kept glancing to each other because we were in the midst of a comedic genius. We thought,
'What's going on here?'"
Collectively, the team jived here and brought something unique to the project. When asked if she regretted that film wasn't being released in theaters — it's available to buy or rent on digital beginning Aug. 22 — she said:
"Somebody asked me if I wished it was in the theaters, and I said, 'No! I want someone to be in their pajamas with a big bowl of popcorn with their best friend or a significant other, and be under a blanket, getting cozy and watching this movie and having a few laughs. I think that's all I can ask for and that's what I'm hoping when it comes out."
The List is available to buy or rent on digital Aug. 22. Watch the trailer below.