Holidate stars Emma Roberts and Luke Bracey are back together in another fun romantic comedy, and what a multiverse it is, starring rom-com royalty Richard Gere, Diane Keaton, and Susan Sarandon. Director and writer Michael Jacobs (Boy Meets World, Girl Meets World) brings together legends Richard Gere (Pretty Woman, Runaway Bride), Diane Keaton (Something's Gotta Give, Annie Hall), Susan Sarandon (Stepmom, Thelma & Louise), and William H. Macy (Pleasantville, Fargo) in Maybe I Do, tackling multi-generational questions and concepts on love and marriage.
"It is my hope that Maybe I Do balances real moments of comedy with authentic moments of heart, as we take on love vs. marriage and hope one survives the other, giving our audience something to talk about with the people they've chosen to love."
– Michael Jacobs
When Michelle (Roberts) and Allen (Bracey) reach the point in their relationship where they'd like to take the next step toward marriage, their parents (Gere, Keaton, Sarandon, and Macy) meet for the first time over dinner, only to realize they've met before as they've been cheating on their spouses with each other.
Emma Roberts and Luke Bracey spoke about what it was like reuniting in Maybe I Do and working with their heroes in this exclusive interview with MovieWeb.
Holidate Stars Emma Roberts and Luke Bracey Reunite in Maybe I Do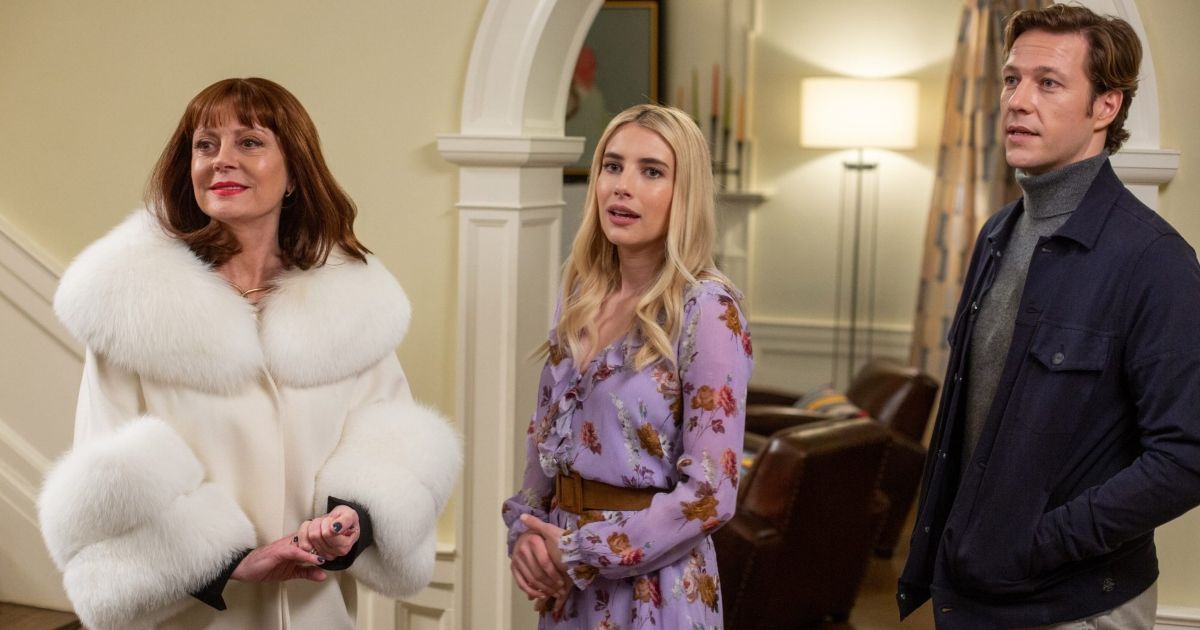 Nicki Sun: Emma Roberts, Luke Bracey — obviously, this is your second time playing opposite each other since Holidate, so what's it like returning to play again for Maybe I Do?
Emma Roberts: So fun. I mean, we have a great time being on set together, and I love Holidate, that we did, and now Maybe I Do. I think it turned out really well. So, you know, I couldn't ask for a better 'set husband' than Luke.
Luke Bracey: Yeah, same with Emma. You know, we had such a great time making Holidate that we really just thought, oh, we'll have to do this again, if only for selfish reasons of really enjoying going to work with your friend. But yeah, then this came about, and it was such an amazing story. It's such a great script, and really kind of [an] evolution of Emma and I working together in a really nice way. So, yeah, absolute pleasure as always. And then on top of that, we got to work with some absolute legends as well.
Roberts and Bracey on Parents and Marriage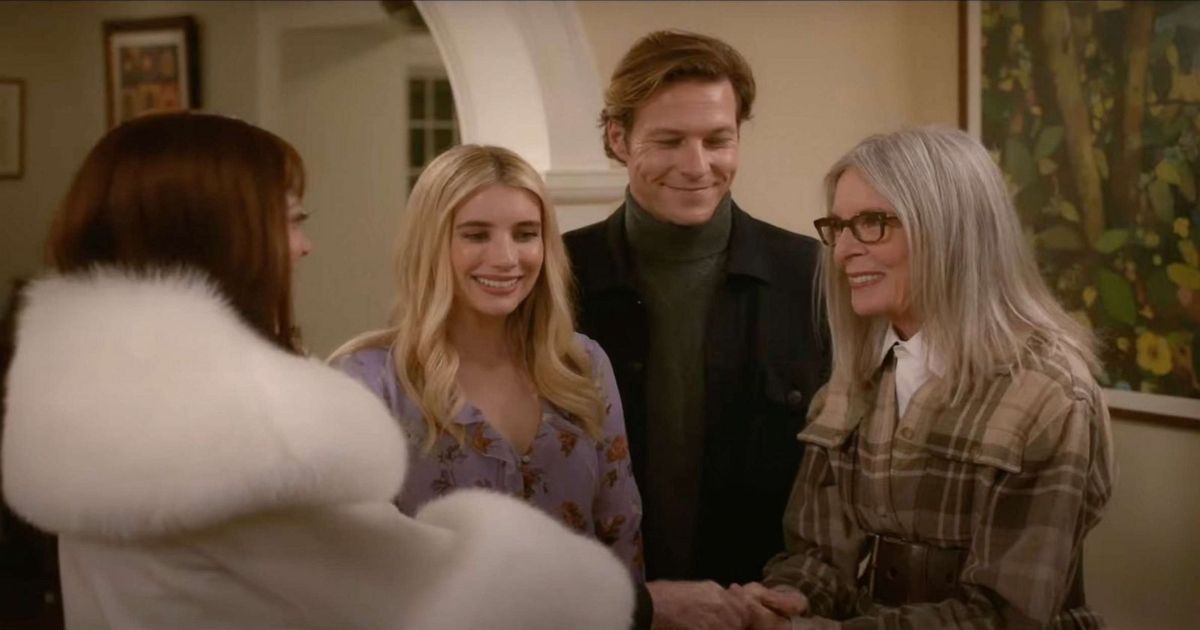 Sun: I know! Speak on these legends who both played your parents. When is the best time to have your parents meet, and especially if these are your parents?
Roberts: Um, well, if these are our parents, probably never given the circumstances, but we were talking about this earlier. I feel like it's circumstantial. Like, every situation's different as far as meeting parents goes, because everybody's family just has a different way of operating. So I feel like you have to kind of just feel it out.
Bracey: It's a situational thing, I find. Sometimes the best thing can be them meeting really, really soon. Or the best thing can be them never meeting, who knows? That's kind of up to all the parties involved. But if it's meant to happen, it's meant to happen at that time. So that's how I kind of think about it.
Related: Maybe I Do: Plot, Cast, Release Date and Everything Else We Know
Sun: This film really begs the questions: "Do people get married anymore? Should people get married?" Where do you both stand on this spectrum?
Roberts: Again, you have to feel it out. I feel like there's no right answer, and there's no wrong answer. I think that's what's beautiful about kind of all the different relationships and where they're at in this movie, that there's no right answer and there's also nobody who can give you that right answer. Like in the movie, our characters are asking our parents like, "What do we do?" And the truth is, even your parents can't decide something like that for you. So yeah, it's complicated. It's messy, it's beautiful, it's kind of all of the things.
​​​​​​Sun: I love that you both played very grounded characters in this film, but I just have to say, what an all-star cast. Talk about an ultimate rom-com multiverse! Emma, your aunt [Julia Roberts] has played opposite across many of these actors in this film. And now Richard Gere is your dad in the film. So what has this experience been like for you, and is there a multiverse where we could see all three of you in a future rom-com?
Related: Best Julia Roberts Movies, Ranked
Roberts: Well, never say never. I just couldn't believe how lucky I got, having Richard Gere and Diane Keaton be my movie parents, since they've been in some of my favorite movies of all time. So it was really a joy to get to work with them, and it did feel, like, very full circle, because obviously I've seen Runaway Bride and Pretty Woman so many times. So to now have Richard Gere playing my dad, I felt like it was a funny nod to my family.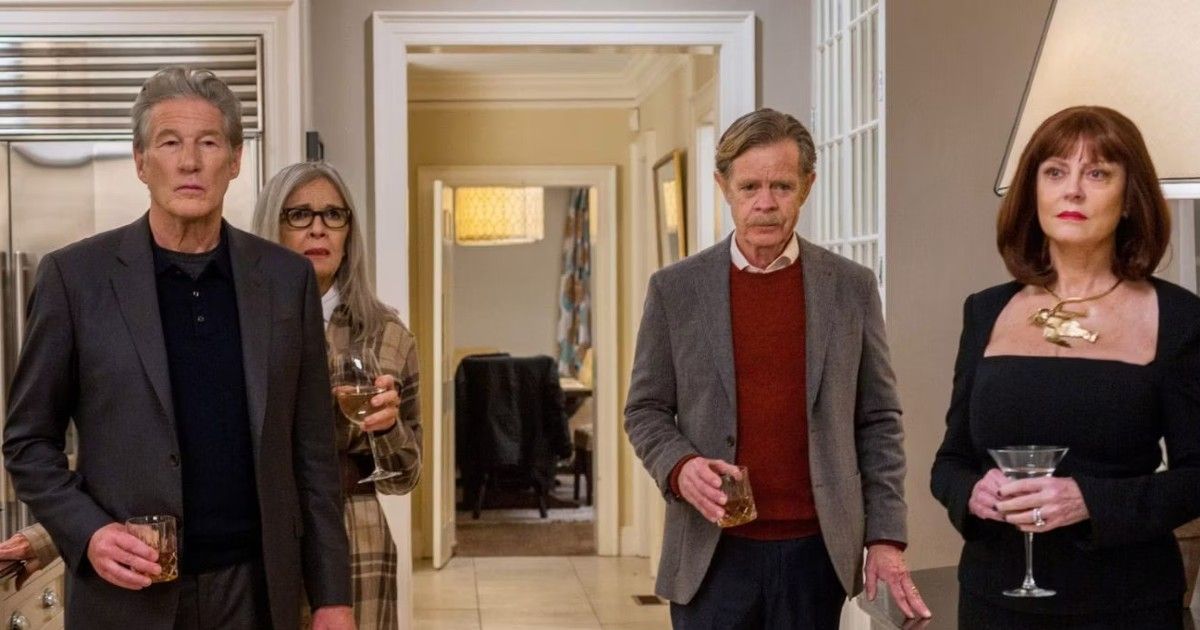 Sun: Absolutely, and Luke, how was it having Susan Sarandon and William H. Macy to play your parents?
Bracey: It was a pleasure. You know, for me, everyone in this film, they are films to me. And so then, suddenly, to be working with them and making a film with them, it was a bit — a bit surreal every day, that's for sure. But God, they're just so good. And every day it was just full of laughs, and then just an absolute joy to work with them. You know, Emma and I were saying, they always tell you not to meet your heroes, but we got to meet our heroes, and they're awesome.
Roberts: Yeah, in this case, it's definitely, "You should meet your heroes." For sure.
Bracey: You should meet your heroes, 'cause you're gonna have an awesome time.
Sun: Awesome. Well, thank you both. Congrats, and hopefully for the third film, we'll see you in another rom-com as well.
Produced by Fifth Season, Vertical Entertainment is releasing Maybe I Do in theaters nationwide January 27, 2023.