It's been 15 years since the cast of Cloverfield gathered for a farewell party, only to be interrupted by a monster so ferocious that it's capable of decapitating the head of the Statue of Liberty, hurling it hundreds of meters across New York City debris. Tie in Matt Reeves' direction with found footage style, and it's no surprise that the film was an immediate smash hit, earning more than $172 million worldwide on a $25 million budget. Cloverfield pleased critics, shocked audiences, and continues to resonate today.
There's been recent chatter about additional films to the Cloverfield franchise, so what better time than now to add the new Limited-Edition 4K Ultra HD Steelbook, arriving January 17, 2023, from Paramount Home Entertainment to your collection as a refresher? "It's really cool to have it come out again, and to have it at the higher res, and just the whole thing… And it's a beautiful package. It's really, really neat," commented Reeves.
How Cloverfield Continues to Resonate with Audiences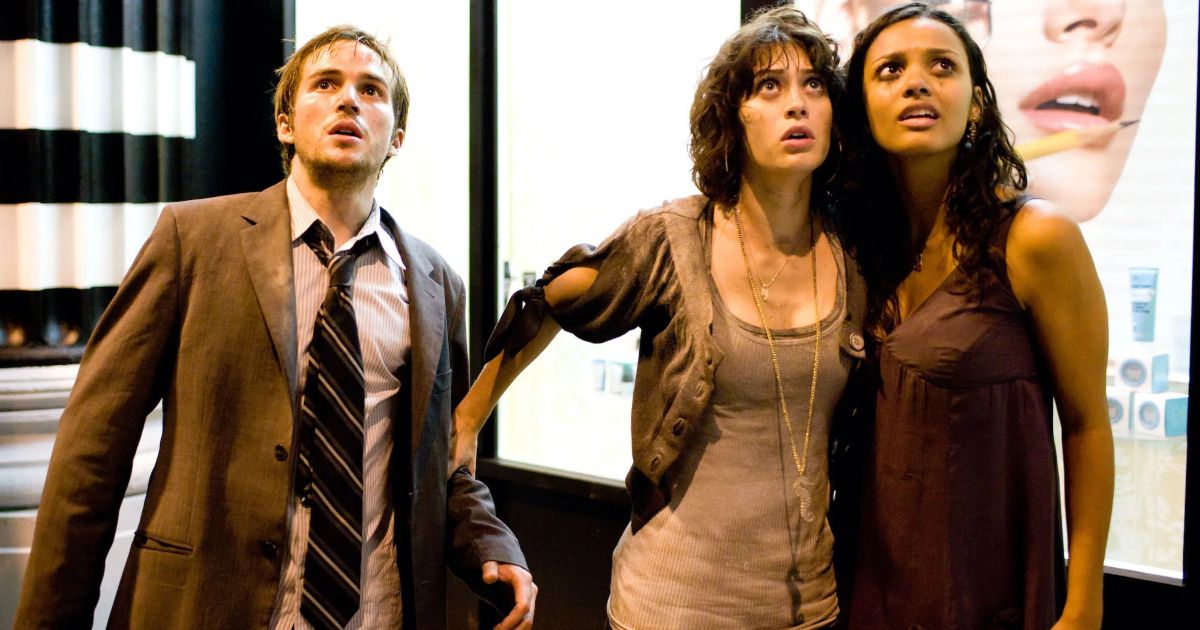 There's plenty to love about watching monsters smash huge cities—probably a contributing factor to the success of the Godzilla movies, King Kong, etc.— but none quite do it like Cloverfield. Although audiences may not be able to put themselves directly into the context of an alien invasion, it certainly plays into a fundamental anxiety of being at the center of something we don't understand.
Related: Exclusive: Gerard Butler and Mike Colter Discuss Their Action-Packed Thriller Plane
"I think there was so much excitement about the mystery surrounding 'What is this about?' And I think one of the things for me, in making the movie and what was our intention, was that it was meant to feel very experiential. The characters, they don't know what's going on. They're at the center of something they don't understand, and in that way, it connects to anxieties we felt around something like 9/11," explained Reeves. "But this idea of doing an intersection between the horror handycam movie, which always has a lot of restraint, but then doing it with the effects… you saw great scale… I think there's something fun about that idea and yet it also connects to people, because everybody has that idea of trying to make something so fantastical and silly, and in a way, also feel relatable and connected to our real anxieties… I think it's one of the things that's so powerful about genre in general, is to be able to take those kinds of fantastical elements and find a way to make them resonate against your experience."
The idea was that the movie kind of wouldn't work unless it felt like it was something that you could have filmed… It was trying to make the audience feel like this is the movie they would have made if they were around when Godzilla showed up in New York City.
Lady Liberty and Foreseeing a Franchise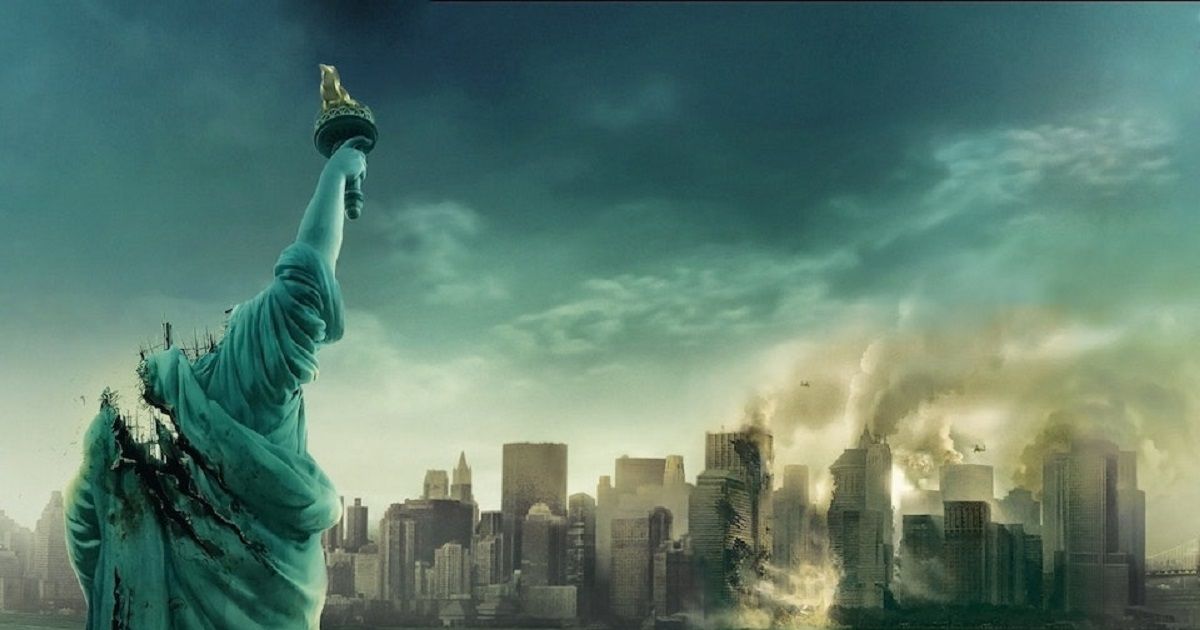 Resonating with audiences and taking them right to the ground expertly builds to the iconic scene where Lady Liberty's head gets tossed. "I think it was just supposed to startle the audience… it's meant to feel like it could be a terrorist attack or something… but then when someone takes the head off the Statue of Liberty and throws it like it's a ball down the street, it's like, 'Oh, wait… this is something else.' That was a J.J. Abrams idea that came from the poster to John Carpenter's Escape from New York… but the narrative idea, I think, was to take you from that moment of fear to that kind of thrill going, 'Oh, this is a monster movie.' To me, that's why that moment really resonates. It's that moment that takes this kind of fear thing and pushes it to a level of fun," said Reeves.
Related: Beautiful Beings Review: Iceland's Oscar Submission Is Rough but Rewarding
In doing all of this, Reeves mentioned that he didn't think the franchise would be exactly what it is today, but they did think that there would be more movies, and for particular reason.
"I remember specifically one thing, when we were shooting on the Brooklyn Bridge, I wanted to do a thing where we had Hud crossing paths with someone else who was also filming. It's in the movie, where Hud and this other guy are filming each other. The idea is that there's another point of view. There's another movie. You could see somebody else on this very same night and watch their movie, and it would be a different experience about their survival. So, I think from the beginning, we always thought that there was the possibility, if the movie could work, to do more stories, and then it turned into this whole other thing where it's actually a franchise of movies varying on a kind of theme and feeling."
The collectible, Limited-Edition 4K Ultra HD Steelbook from Paramount Home Entertainment includes new artwork reviewed and approved by both Abrams and Reeves, the film on both 4K Ultra HD Disc and Blu-ray, access to a Digital copy of the film, and a wealth of legacy bonus content on Blu-ray, including alternate endings, deleted scenes, director commentary, and more featurettes:
The Making of Cloverfield
Cloverfield Visual Effects
I Saw It! It's Alive! It's Huge!
Clover Fun
Deleted Scenes with Optional Commentary
Alternate Endings with Optional Commentary
Easter Eggs