Mary Dauterman's gross-out body horror comedy, Booger, recently had its world premiere at the Fantasia International Film Festival in Montreal. The film — about a grieving woman who may be physically changing into something less human after being bitten by a cat — was audibly well-received by the audience, and Dauterman was onhand to answer a few questions after the screening. MovieWeb also had the chance to sit down with Dauterman at a later date and ask a few exclusive questions of our own about the film and the director's influences.
Mary Dauterman Storyboarded Booger Herself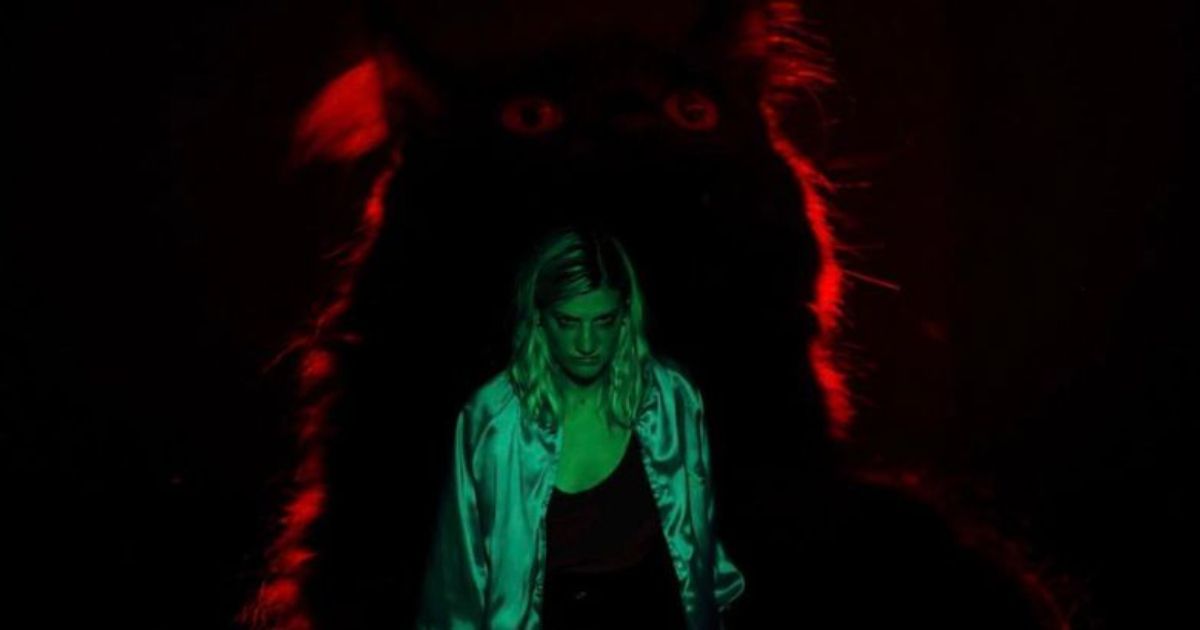 Booger may have been Mary Dauterman's debut feature-length film, but the director already had strong roots in visual storytelling going into the film. She'd previously worked as an art director, and has also illustrated two books.
It shouldn't come as a surprise, then, that Booger was storyboarded by Dauterman herself before any sort of serious production began on the film. This was no small feat, and she was at it for eight hours a day until the job was done. She stressed the importance of storyboarding a film as a primary step:
I think it is really important for kind of switching into a visual way of thinking.
She added that the trial and error aspect of it gives her an early birds' eye view, and allows her to catch things early on that may not work visually.
Booger Was a Pandemic Passion Project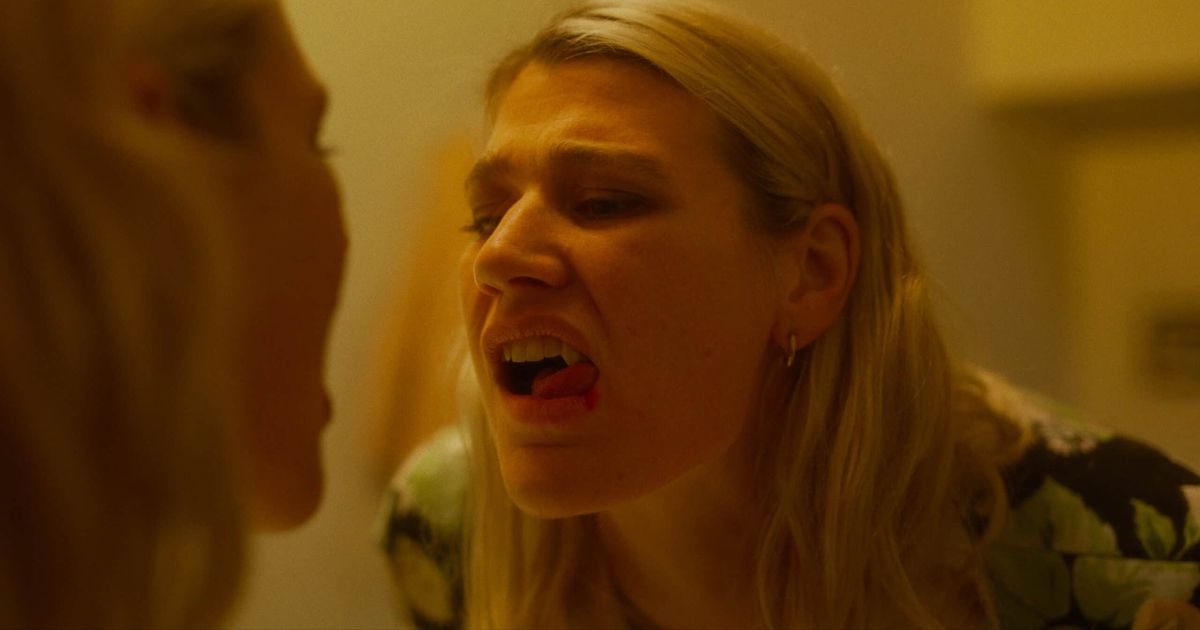 Like many other works of art that have come out recently, and likely many still to come, Booger was born out of isolation during the recent coronavirus pandemic. But there was something special that made the film stand apart from other activities and projects spurred on by those long days.
A big turning point was like, I wrote something that made myself cry. Which [made me think] 'Oh, there's something here, this has a lot of emotion to it.'
There were also elements of the movie that gave Dauterman an inoculation of sorts.
"Gooey scabs do gross me out. And yeah, vomiting isn't – wasn't? – my favorite, and now I can watch it in any movie and feel fine. Like when Triangle of Sadness came out, I think it was when I was editing, and the barfing scenes, I was like, 'Yes, this is incredible. So funny.' And I feel like a year ago, I'd have been like… 'I gotta go.'"
"Now I'm cured of it," she concluded. "I could fully eat a meal while watching this movie and feel nothing."
Being grossed out is fun, but Dauterman also reminded us that the story comes first.
I was trying to gross myself out, but I was also trying to balance the narrative so that it wasn't just, like, shock all the way through.
The Heart of Booger is Platonic Female Friendship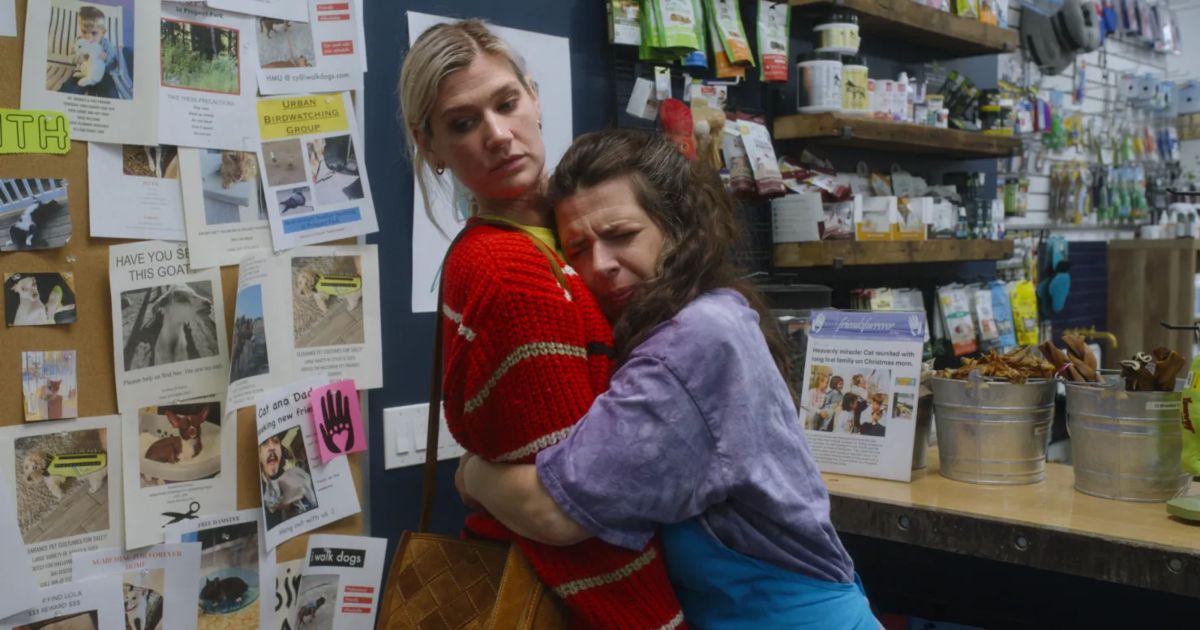 The movie was also deeply personal for Dauterman, and without going into specifics, she explained how Booger was based on the real loss of a friend she had suffered.
"It's definitely about a friend I lost that really sent me into a big depression, and just the depth of the feeling around that. So I had a lot to pull from."
This was also why it was important for her to focus on the importance of female friendships in the film, which she says doesn't get portrayed in an honest way often enough.
Related: Booger Review: Body Horror Meets Gross-Out Comedy [Fantasia Festival]
She explained: "I feel like I've seen so few movies that aren't, like, pitting women against each other, I feel like that's a bad narrative to keep driving, because that's not the truth a lot of the time. I also really wanted to talk about how special this kind of relationship is and can be. It could have been a movie about someone losing a family member, but I think this emotion is really specific and just as painful."
Lead Actress Grace Glowicki Was on Dauterman's Radar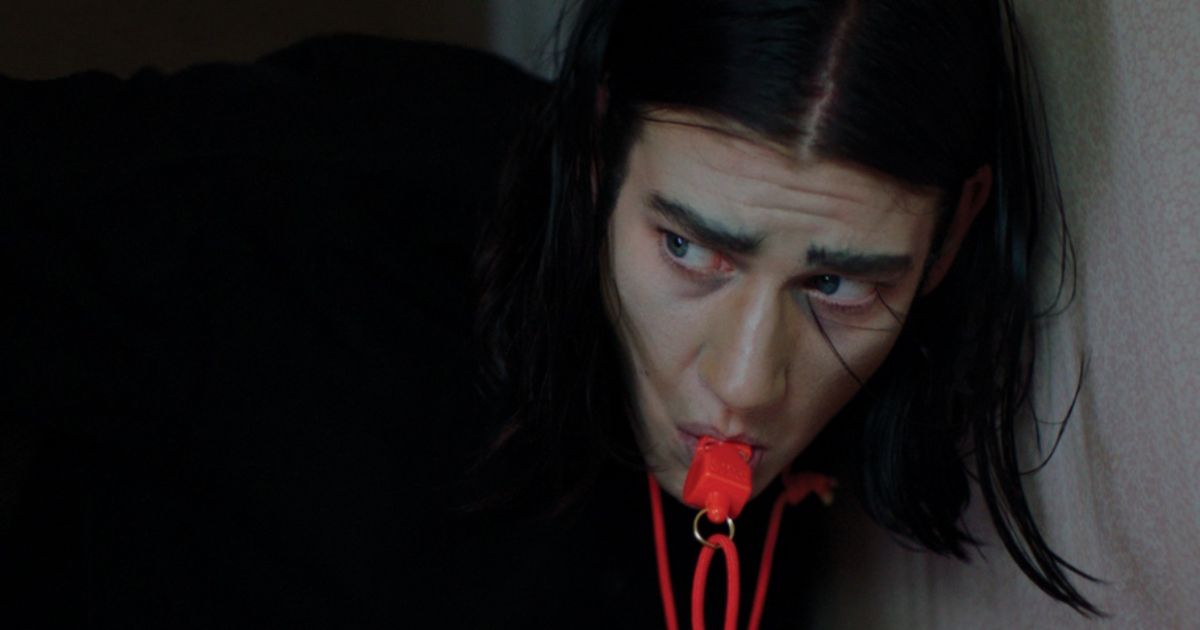 Even before the movie was a sure thing, Dauterman had a lead actress in mind — Grace Glowicki, who some may remember from her critically lauded performance in the film Tito a few years back.
When I was writing, [Grace] was kind of the top person I had in mind. I wasn't sure if she'd be interested, I didn't know if this was something up her alley, 'cause she's not really done straight horror before.
In an effort to get the project more set up, Mary Dauterman reached out to Grace early on. Thankfully, after reading the script, Glowicki was immediately onboard. She was particularly enticed about the physical aspects of the role, basing much of her performance off of Dauterman's very real cats, who also happen to star in the movie. She even went so far as to work with a choreographer to really nail those feline attributes.
"Working with Grace was awesome. One of the key reasons why I knew she'd be perfect for this movie, I don't know if you've seen Tito, her character really comes through in their physicality and their posture. It's not a horror movie, but it's such a physical movie. So as soon as Grace and I started talking, she was already thinking about this."
Filming Booger with a Low Budget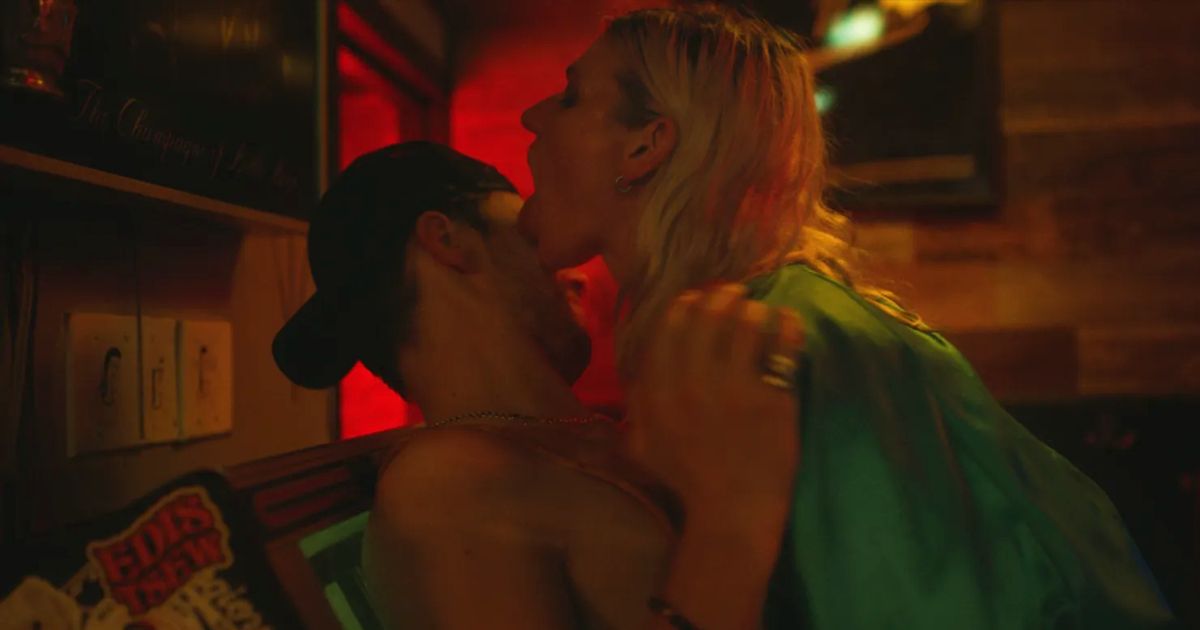 Dauterman is candid about the fact that the budget significantly affected certain portions of the movie, but it arguably added to its charm and personality. For example, she explains how certain prosthetics probably would have been more elaborate had there been more money available, but that might have pushed the film's camp elements over the edge.
Related: 10 Sci-Fi Movies That Are Sure to Gross You Out
She also lucked out on locations by having friends with available spaces that just so happened to match her film's very specific needs. There's a scene in the film where an apartment bathroom gets completely wrecked — this was a real bathroom offered by a friend of the production, who just so happened to be in the process of remodeling his bathroom.
A key bar location in the movie fell under similar, although much less convenient, circumstances. They had selected its bathroom for its specific grungy look, but the bar's management had made the unfortunate decision to paint it the night before they were set to shoot, leading to one of the longer and more interesting late night sessions in the film's production.
"It's a marathon of sleep depravation," she added, discussing the differences between shooting feature-length and short films.
Dauterman Discovered Horror Movies as an Adult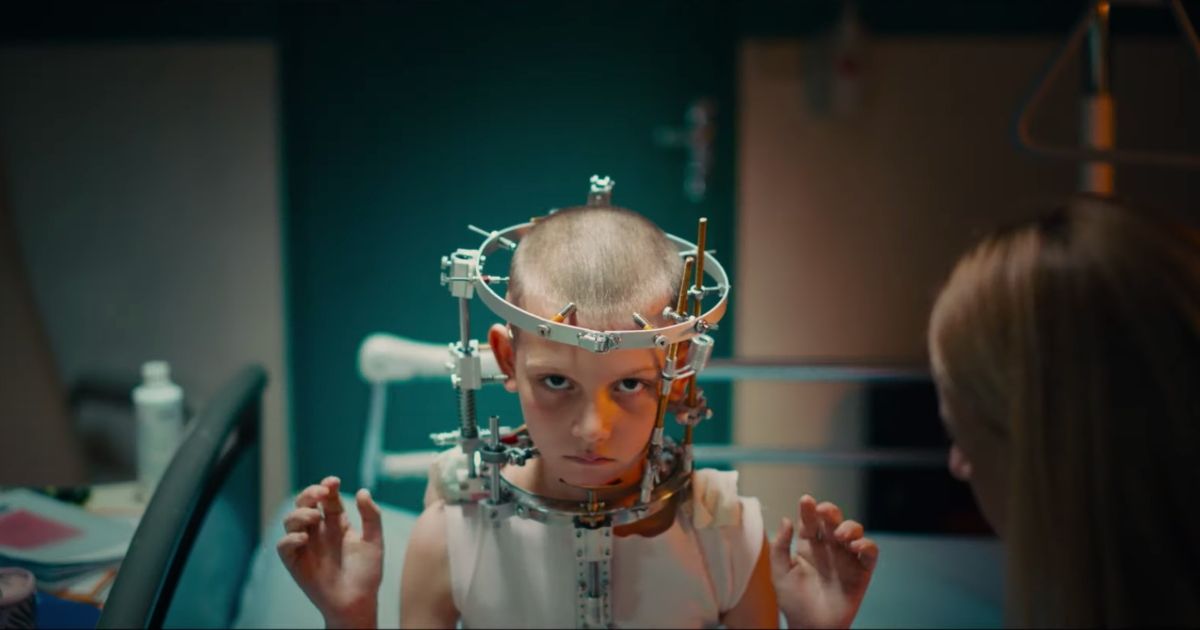 When asked about her primary influences for Booger, the first names that spring up in Dauterman's mind are decidedly non-horror.
The references for this are kind of like Fargo and Bottle Rocket, idiots trying to execute a crime.
While oddball comedies from the likes of Wes Anderson and the Coen Brothers may occupy a lot of space in her creative brain, she also singled out French director Julia Ducournau and is quick to point out the body horror influence on Booger, and it's clear that as an adult horror fan, she's done her homework.
"I loved Raw and Titane," began Dauterman, "those were huge. And I was so scared to watch Raw because of all the press about people fainting in the screening. And then when I finally did, it's become one of my favorite movies." She continued:
"I like The Fly, Cronenberg, I did a pretty deep dive on Cronenberg past few years. I was always terrified to see Videodrome, and now that's one of my favorite movies too. I was afraid of everything as a child, so horror movies are something that I kind of dug deeper into in my 20s, and then was like, I love this, and I love how you can make people feel so much more with shocking visuals."
Mary Dauterman's Next Project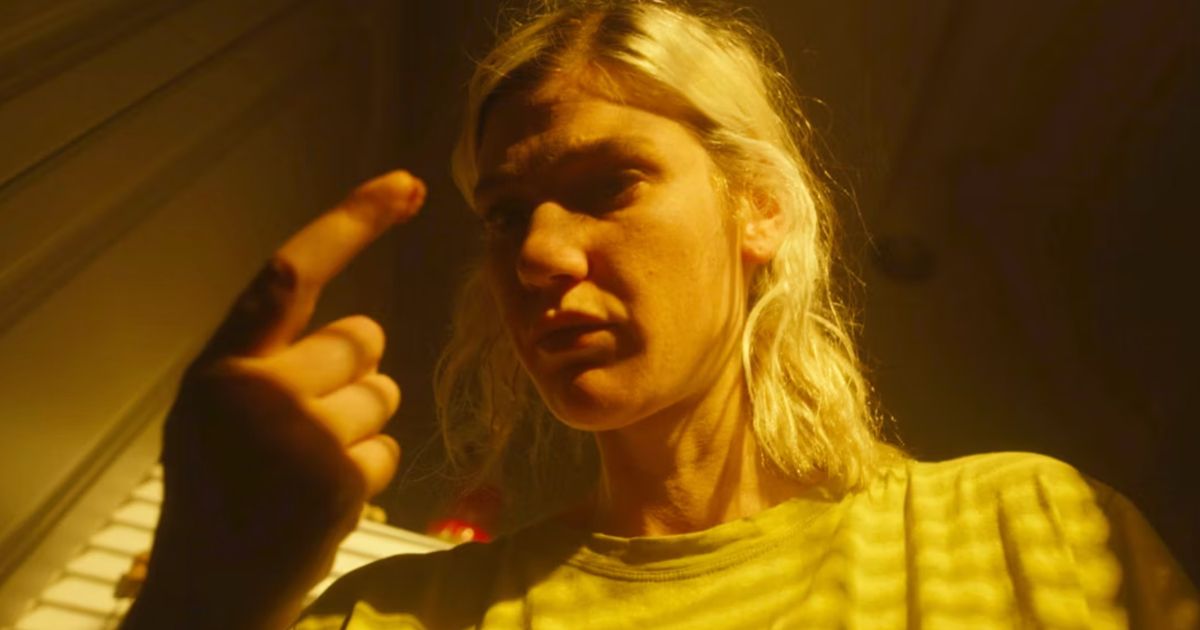 In terms of what comes next, Dauterman has some really specific plans. First, though, we asked her if she was likely to go deeper into more extreme genres of horror after discovering them as an adult.
"Right now I don't have any horror specific concepts, it's all just kind of like a genre mashup. But I do want to push into more interesting, bigger things."
Thankfully, it doesn't seem like fans will need to wait too long to find out what those bigger things may be. Dauterman was kind enough to give us a small preview of her next project.
"My next film I'm working on now is called 30 Grand. It's a heist comedy, like a dark heist comedy about retail workers at the GAP, and it all takes place over Black Friday. It's very silly, it's very bloody, and it's pretty goofy and dumb."
Consider us excited.
You can read more about the film at the Fantasia Film Festival website. Be sure to watch this space for more information about Booger's wide release.