Marriage, monogamy, serendipity, and the concept of fate weave themselves throughout the creative tapestry of Mammals, the quirky six-part Amazon Prime series that has kept audiences guessing with its many twists.
The comedic drama chronicles the unpredictable tale of Jamie (James Corden of Prom and The Late Late Show With James Corden), a seasoned chef whose life falls apart when he discovers shocking secrets about his pregnant wife, Amandine (Melia Kreiling). When Jamie turns for help to his brother-in-law Jeff (Colin Morgan), that only seems to create a larger emotional crack in Jeff's marriage to Jamie's sis, Lue (Sally Hawkins). At its core, Mammals is a revealing saga about the complexities of modern marriage and fidelity.
Can you find "the one?" the series seems to ask. And then what? Can two people stay true to the promises they made to each other?
Written by two-time Olivier and Tony Award winner Jez Butterworth, Mammals delves into a gaggle of issues viewers love to chomp on: love, grief, tension, friendship, betrayal, even magic-like wonder. For series director and co-executive producer Stephanie Laing (Made for Love, Physical), Mammals was released at the perfect time, and she credits former influences for helping her bring the show to life.
"Director Mike Nichols was a big influence for me," Laing told MovieWeb. "I used a lot of The Graduate as a reference for Mammals and I studied that sort of filmmaking, where it's not one frame or one shot—but that it's telling you two different things at the same time. Obviously, Mike Nichols was the master."
What Mammals Says About Relationships
To be sure, most relationships are a curious beast. Coming to terms with oneself is a big enough challenge. Joining forces with another is even more so.
"What the show is saying is that relationships are complex," Laing said. "You could be in love with somebody one day, and as you grow together, some people grow apart, some people have affairs. What's interesting to me is what makes that happen? What drives that? At the end of the day, the series points out that we're only human. And in the case of this show, just mammals."
Fidelity, monogamy, trust, friendship, and honesty all filter into the mix, too. As the character of Jamie struggles to understand his emotions as his life begins to collapse around him, he ponders where he could turn for help and questions the validity of marriage.
Related: Mammals Review: James Corden's New Series Takes on Monogamy, Marriage, and Fate
"The show sparks questions and debates about monogamy and, 'how realistic that is for people?" Laing noted. "Over time, your relationships change. [Writer] Jez Butterworth had a great description of the show about needing that one person who will light your fire, and if they're going to stay that way forever. No—relationships evolve with time. If you're lucky enough to live 100 years, you spend your life trying to find people that you love, and who can love you, and it's ever-changing.
"We're seeing these characters in a snapshot of time," she added, "Then flashing back and forth in time, but I wonder what it looks like for them two years from now. Would they [Jamie and Amandine] be together? I don't know. We don't know."
On Working with James Corden and the Cast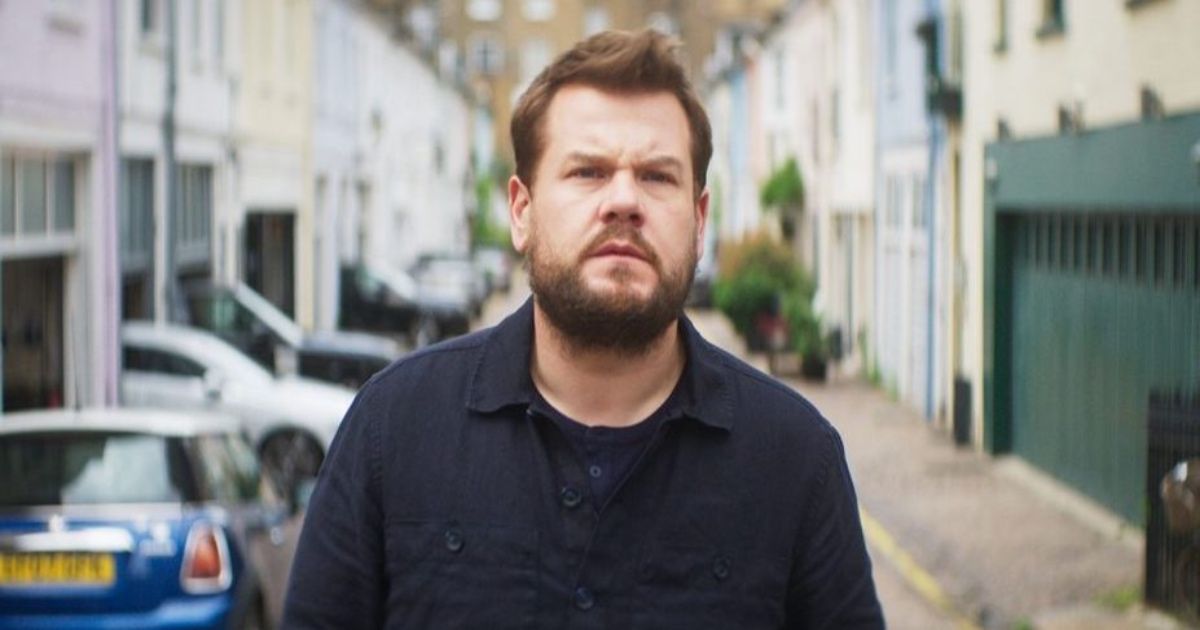 Laing also shared she had specific intentions for the cast and the series, overall. It was vital she set the right creative tone. As a result, a sense of camaraderie emerged with all the actors.
"Working with James is incredible," she said of Corden. "He's extremely generous and collaborative. We finish each other's sentences. It was nice to see him play a much more grounded comedic and dramatic role."
She went on to say that, personally, she wanted to also be mindful of never playing into "the joke." That intention extended to the rest of the cast. The result creates a sense of depth that runs throughout the episodes. Bottom line: nothing is played over the top in Mammals.
Laing added: "If there was something intended to be funny, we played it straight. Because this wasn't a broad comedy by any means. Our intention was just to give grounded performances, then ultimately letting that feel real, because it is real."
Related: Exclusive: Jesse Bradford on Merry Kiss Cam and the Magic of Holiday Films
She also admitted that upon reading the first script, she could hear the character of Jamie's voice and, in turn, Corden's voice as Jamie. "To me, it was so inherently perfect that James play Jamie, and we just played off different levels of his performance."
The rest of the cast stood out, too. "Obviously, Sally Hawkins is Sally Hawkins," Laing quipped. "She brings this effortless, sort of a surreal performance. She is, in fact, the heartbeat of the show. And the incredibly talented Melia Kreiling [as Amandine] is effortless. She's the only person we tested. I watched a lot of tapes, and we read a lot in auditions, but we knew instantly that Melia was going to be accommodating. She just embodied the character so well."
As for that shocker of an ending, Laing pointed out: "I really wanted to change the audience's opinion of Amandine in one shot. And I think we did that. We're really keeping the audience guessing as to what's going to happen next. I have not talked to one person who saw that ending coming."
And if there's a second season? Laing wants it to be as surprising as the first. "I hope there are more twists and turns for these people," she said, "because that is reality. It's kind of a snapshot of these people and where they are today. I hope we're able to keep the level of surprise up as much as we did in Season One."
Catch Mammals exclusively on Prime Video.