Echo 3 is based on the award-winning series When Heroes Fly, created by Omri Givon and inspired by the eponymous novel by Amir Gutfreund. Set in South America, the action-packed thriller follows Amber Chesborough (Jessica Ann Collins), a brilliant young scientist who is the emotional heart of a small American family. When Amber goes missing along the Colombia-Venezuela border, her brother, Bambi (Luke Evans), and her husband, Prince (Michiel Huisman), both men with deep military experience and complicated pasts, struggle to find her in a layered personal drama, set against the explosive backdrop of a secret war.
Following Mark Boal's pedigree and history of acclaimed work, Echo 3 delves into the geopolitics of the region and portrays American strategy towards covert operations in developing nations. The series premiere is now available for streaming exclusively on AppleTV+.
Luke Evans on the Production of Echo 3
"We've been waiting quite a long time; it took a long time to shoot it. And then we've all gone away and sort of had a moment to not think about it for a moment and then come back and then remind ourselves of all the incredible moments we've had during those nine months. Shooting this incredible show and the memories, there are a lot of memories and good ones. And it's a nice feeling. You know that you get to give it away. Like it's like giving away a child almost. You nurtured it, brought it up, fed and watered it, and now it's ready to get out," said Evans.
Related: Exclusive: Milo Gibson and Annet Mahendru Keep it All in the Family in Manifest West
He continued: "The traveling was intense because we were moving all the time, but also, I felt that the heat was an extraordinary thing down in the South Bay in the jungles because of the humidity. At the end of the shoot, we shot in New Mexico in the snow, you know, so we went from Desert islands and jungles to snow up to our waists in the winter. Echo 3 has a very compelling story to read in a script version, and we hope that what we've put onto the screen will just bring it to life, and we want the audiences to go on the journey with these characters. You know, feel that pain, feel their emotion, feel what exhaustion feels like, desperation, because there is so much of it that transcends the full 10 episodes. Once you're in it's like a train with no breaks, you're just on it until it hits the wall, so to speak."
Michiel Huisman & Luke Evans on Being Cast in the Series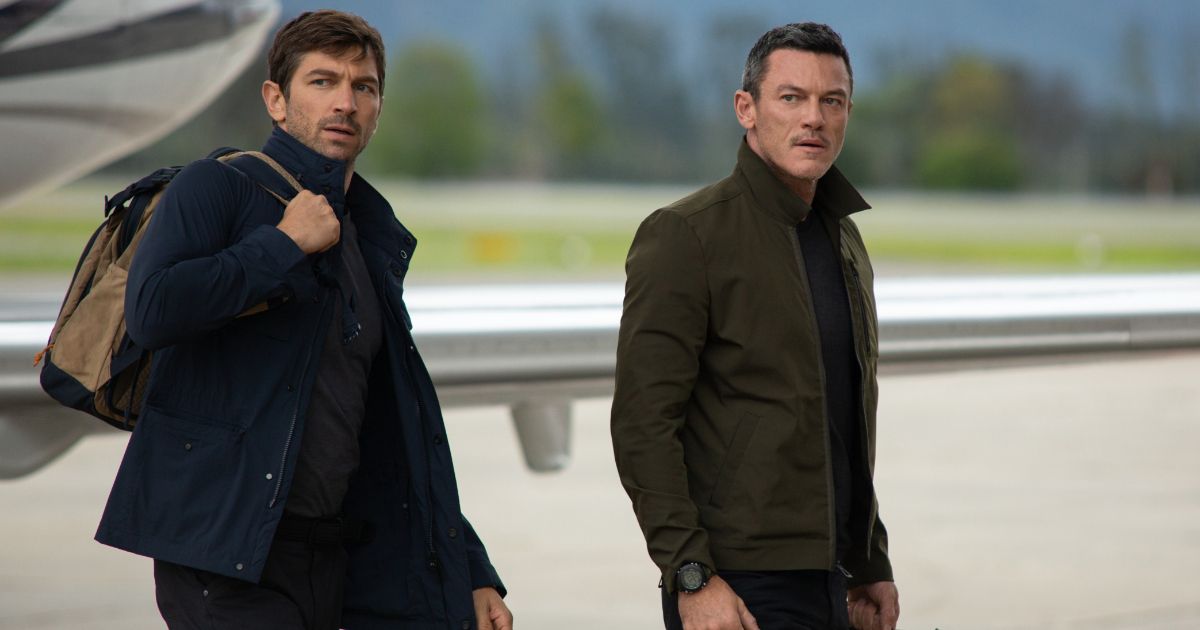 Huisman: "I auditioned and had a meeting with Mark Boal. And I just felt like this was a character that I could really sink my teeth into, and that would be very challenging for me in many ways. I'm very grateful that they gave me the opportunity to show that."
Related: Devotion Review: Jonathan Majors Astounds in True Account of the Korean War
Evans: "I was shooting and playing the coachmen in Pinocchio, going through rigorous hair and makeup every day, which is more exhausting than actually playing the character. And I had a very, very busy day. And then I had a call with Pablo Trapero, the first director and producer, and Mark Boal. And, yeah, it was a very long, an hour and a half call where we talked about the character and the story and what it would entail and what it would require and all that stuff. That was my first introduction to the show and to the character."
Mark Boal on the 3-Year Development of Echo 3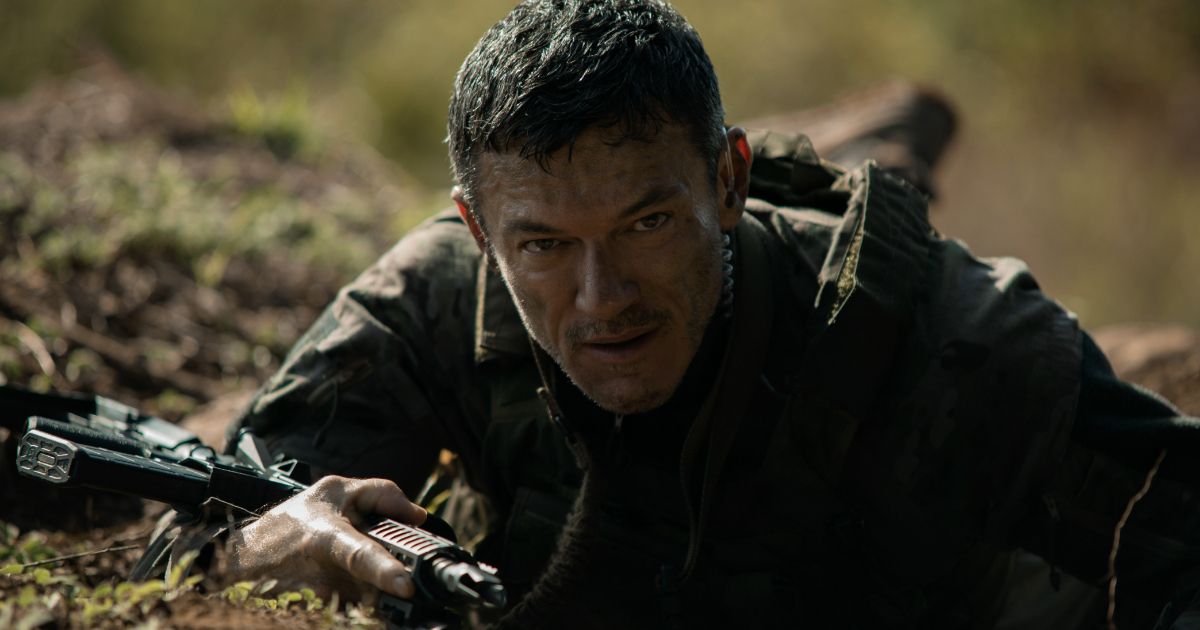 "We filmed for nearly a year. And we try to bring movie-quality, movie experience over to TV. And as you know, movies take a lot of time in order to have everything just right, so that you get the maximum amount of tension or the maximum amount of action or the maximum amount of emotional release from a scene to do all that. And it's just time-consuming because there are so many different crops involved. And there are so many different stages to production to make it like a movie," said Boal.
"That's why movies take a long time. So, in a way, it took a long time, but in a way, it was actually pretty fast. The biggest challenge was shooting through COVID, to be honest with you, and everybody was challenged by that. And we were no exception to navigate the pandemic while working and keeping the crew safe. It was something on the forefront in all of our minds all the time," he continued.
"Echo 3 started as an idea to do a project in Latin America, to do a movie, actually. And then it branched out into this TV show. But it started just with the idea of, 'What about setting something in Latin America?' Because I think that it's a place, in Colombia in particular, that offers so much and is almost ignored, compared to how much time we spend filming things in Europe and talking about Europe or the Middle East where I mean, you know, I don't know if we need more of all that."
Echo 3 episodes 1-3 are currently available for streaming exclusively on AppleTV+.