What do we do when tragedy strikes? What if it happens to one of our own family members? Grief hits us in different ways. There's no black and white 'right or wrong' on the human response, it seems. This notion is explored with a heavy hand in Love Life, a new contemplative film out of Japan that will make you cry, hug your loved ones, and more.
Skilled writer-director Kōji Fukada (Harmonium, A Girl Missing) employs some innovative storytelling and filmmaking techniques in this latest feature that will keep us thinking about the complex love story he weaves long after the credits roll.
It's safe to say Love Life can be added to the list of great Japanese movies as of late. Here's our take.
Families Can Be Messy
With a title like Love Life, our minds might go to that Max series of the same name that featured Anna Kendrick in its acclaimed first season. No, the title for this gripping new Japanese tale was inspired by a hit song of the same name by Akiko Yano from the 1990s. The movie, as it turns out, is a deep focus on the concepts of love and life itself, and the complexities that come with it. Don't let the quiet, slow-burn nature of Love Life turn you away. Wait for it — as some shocking twists and turns are to come.
One such twist comes in the film's opening sequence at a party in an urban Japanese community. Up until this moment, Taeko (Fumino Kimura) and her husband Jiro (Kento Nagayama) were living peacefully with her young son from another baby daddy. They're celebrating the birthday of Jiro's father when the film opens — and why does catastrophe seem to strike during "happy" occasions?
Related: Best Japanese Movies of the 2010s, Ranked
Filmmaker Fukada has a knack for creating realistic, grounded scenarios and build drama without having to rely on dramatic musical cues or clichéd camera angles. The aftermath of this tragic scenario is filmed with grace, as Taeko and Jiro ultimately reconnect with old flames amid the grieving process. How does the saying go: We may be through with the past, but the past ain't through with us.
And this is where another twist comes into play. Taeko's former lover Park (Atom Sunada), who enters the picture quickly thereafter, happens to be the father of Taeko's son. He is deaf and appears to be homeless, and Taeko can't help but throw herself into helping Park. And this is where Love Life continues to stand out from the other tragedy-laced dramas out there: Even before we meet Park, we could sense tensions between Taeko and Jiro's parents at the birthday party. It isn't exactly laid out for us, but Fukada does that on purpose, allowing us to think and perhaps even reflect on our own family dynamics.
Plus, Love Life incorporates its deaf character with grace, and the complexities that come with language barriers come into play on multiple occasions throughout the film, perhaps symbolically.
Questioning Love and Life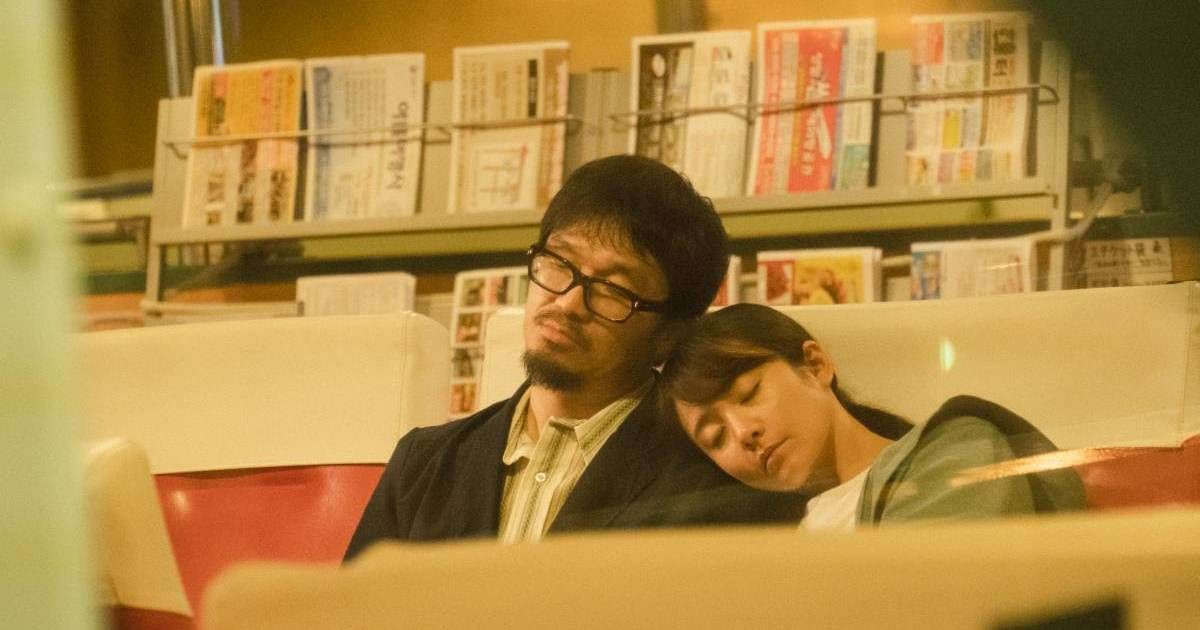 The scene that will stick with you long after the credits roll comes in the third act, when the increasingly conflicted Taeko finds herself in a seemingly impossible situation. Her deaf ex-lover Park has deceived her for his own benefit, and now she is stuck at Park's other son's wedding with nowhere to go.
Without any words spoken, it's clear to see that this sequence of events has left her questioning the people who claim they "love" her. Is it real love, at the end of the day? What about her own husband Jiro, who is back home and also not exactly being truthful to her?
Related: Best Japanese Movies of the 2000s, Ranked
She is also questioning "life" itself, which has brought her to these post-tragedy circumstances. Hence, the film's title. So what's one to do when it starts raining and there's music in the air? You dance. The camera lingers on Taeko as she starts to sway with the wedding tunes as it downpours on her. It's a powerful moment, to say the least.
On that note, "a dance" is a good way to describe the movie as a whole. It seamlessly weaves between quiet contemplation, light humor, relatable family banter and more. And speaking of dancing — remember the floating plastic bag in Sam Mendes' late-'90s masterpiece American Beauty? Going back to symbolism in Love Life, watch out for that dangling CD-rom outside the Taeko & Jiro's apartment. It hangs suspended in midair and reflects light in every which direction, sometimes heightening the drama by accident when the reflected sunlight catches the attention of Jiro at one point, who then spots Taeko rekindling with Park in secrecy.
And finally, who said non-Marvel movies can't have a post-credits scene? Just when you thought you've seen it all in terms of this central marriage and what they've all been through post-tragedy, the film returns to Taeko & Jiro's apartment as they sit in silence and seem to go their separate ways. Is this temporary or permanent? You be the judge!
From Oscilloscope, Love Life is now playing in select theaters.