There's only one Lindsay Lohan, even if The Parent Trap led some people to think otherwise. Released in 1998 by director Nancy Meyers, The Parent Trap is a remake of a 1961 film which was based on the German book Lisa and Lottie. It tells the story of twin girls separated at birth when their parents get a divorce. Eleven years later, they just happen to reunite at summer camp wherein they switch identities, unbeknownst to the parents.
These days, Lohan has been getting her acting career back on track starting with the release of her new Netflix movie Falling for Christmas. To help promote the film, she took part in a new interview for The Drew Barrymore Show, and whilst speaking with Ross Matthews, the subject of The Parent Trap came up. The former child actress shared what she remembers about working on the movie, and she recalls feeling very excited to be a part of it.
"I was just so excited that day. I feel like when I was younger and acting, I had no nerves, at all, whatsoever. And I think as you get older, and then you get on set, like I get really nervous every day the first day of shooting now. It's good nerves, but, then I had no nerves."
Matthews also asked Lohan about the effect that playing twins in the popular film had on people. She reveals that even the then-CEO of Disney, Michael Eisner, had completely believed that Lohan had co-starred in the film with a real twin sister.
"At the premiere, Michael Eisner, who was at Disney at the time, he said, 'Where's your twin?' … I was like, 'I don't have a twin. You should have paid me double!' I will never forget that. I actually said that!"
Related: Netflix's Irish Wish: Plot, Cast, and Everything Else We Know
Lindsay Lohan Keeps in Touch with Dennis Quaid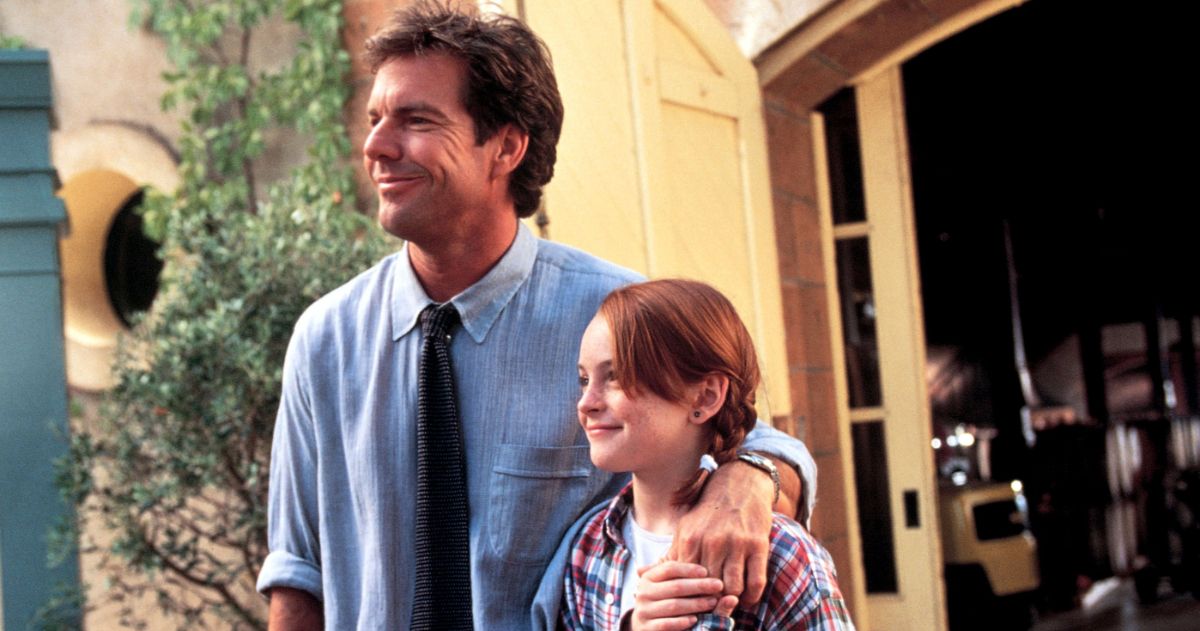 Sadly, Natasha Richardson, who played Lohan's mother inThe Parent Trap, passed away in 2009. Lohan does keep in touch with Dennis Quaid, the actor who played her father, however. In 2020, Lohan reunited with Quaid and others involved with the film to benefit the World Central Kitchen. She also told Matthews that she recently planned to reunite with Quaid for a podcast interview, though it hasn't yet worked out.
"He's a great guy. I was supposed to do his podcast, but the time didn't work out because it was hard with Dubai time."
Lohan has also been in touch with Jamie Lee Curtis, with whom she co-starred in another one of her classic hits, Freaky Friday. Both Lohan and Curtis say they're trying to get a sequel to that movie off the ground.