In a world where unlimited information — and, by extension, misinformation — can be accessed with a single click, the objective truth has become elusive. All it takes is one charismatic leader to twist a truth into a lie for millions of people to then adopt that lie as truth. History has taught us that that's precisely how Hitler rose to power, stoked hatred, plunged the world into war, and committed the darkest atrocities imaginable.
Meanwhile, current events — among many things, the denial of a fair election, the scapegoating of marginalized communities in a clamor for power, and political misdirection — illustrate that similar tactics are in motion. Now more than ever, the need for fact-checking and proper documentation is crucial. Ugly and uncomfortable as it can be, the truth of history, and historical truth, must be the only way forward. This is what Ellen Kuras' newest film, Lee, shows us.
Making its world premiere at TIFF 2023, Lee is a World War II biopic that stars Kate Winslet in her best performance yet. Winslet stars as the eponymous Lee Miller, an American model-turned-photography who enlists in the war in order to document its events for British Vogue. She is joined by Life Magazine photojournalist David Scherman (Andy Samberg); together, they journey to the frontline, from a war-torn France to an equally devastated Germany, in order to photograph the horrors of war for their readers at home. Flitting back and forth between 1940s Europe and 1977 England, Lee paints a portrait of a brave and stubborn woman's pursuit of truth.
Epic in Scale and Star Power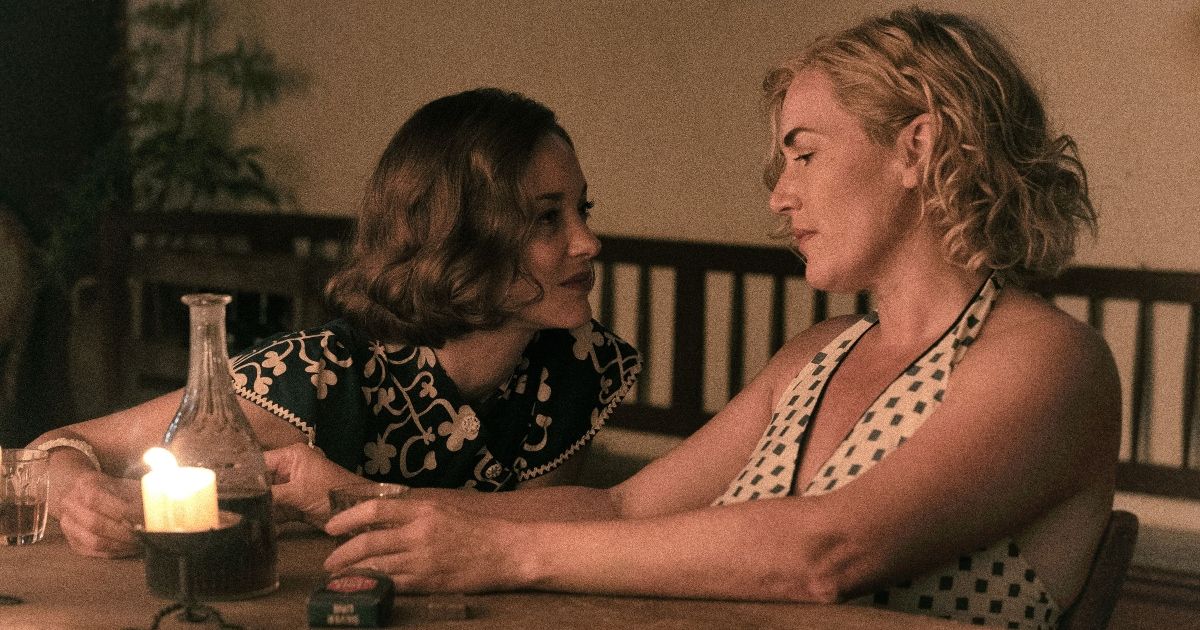 Prior to Lee's premiere at the festival, Vanity Fair published a "first-look" piece on the film, complete with stills and behind-the-scenes images. Going into TIFF, as a result, Kuras' feature directorial debut — she began as a cinematographer for indie favorites like Eternal Sunshine of the Spotless Mind — was undoubtedly one of the most anticipated titles for critics and audiences alike. Indeed, Lee ticked many boxes: biopic (check), historical epic centered around the Holocaust (check), and a star ensemble cast that, in addition to Winslet and Samberg, included Marion Cotillard, Alexander Skarsgård, Andrea Riseborough, and Josh O'Connor (check).
Certainly, Kuras' film more than satisfied in terms of scale and aesthetic. Cinematographer Paweł Edelman, whose award-winning works include The Pianist and Ray, was destined to be behind the camera, fusing a washed-out palette with a kineticism during the wartime scenes that struck the perfect balance of urgency and gloom. Paired with the synergy between production designer Gemma Jackson and costume designer Michael O'Connor, whose structural pieces lend the film an appropriate austerity, we are never lost as we travel with Lee through this dark period of history.
Related: Seven Veils Review: Amanda Seyfried and Atom Egoyan Reunite in an Evocative Psychodrama [TIFF 2023]
Where Lee falters is its singular focus on its protagonist's journey. Everything is filtered through her perspective, which works for the most part, but nonetheless leaves a lot of questions unanswered when it comes to its supporting cast, made even more apparent by the star-power in those roles. Cotillard is excellent as always as Solange d'Ayen, a French noblewoman who, up until the events of the film, served as the fashion editor of French Vogue. Skarsgård and Riseborough do equally well as Roland Penrose (famed English artist) and Audrey Withers (Lee's editor at British Vogue). And Samberg, as David, proves he can do drama as well as comedy.
However, some of their storylines feel incomplete. Solange, in particular, is only featured in a handful of scenes, but experiences one of the film's biggest character arcs off-screen, and it isn't entirely clear what happened (a quick Google search post-screening would reveal that she survived a Nazi concentration camp). Similarly, David was more or less relegated to Lee's travel companion, a passive participant in their photographic mission.
Related: His Three Daughters Review: A Moving Family Drama Driven by Amazing Actress [TIFF 2023]
Kate Winslet at the Oscars 2024?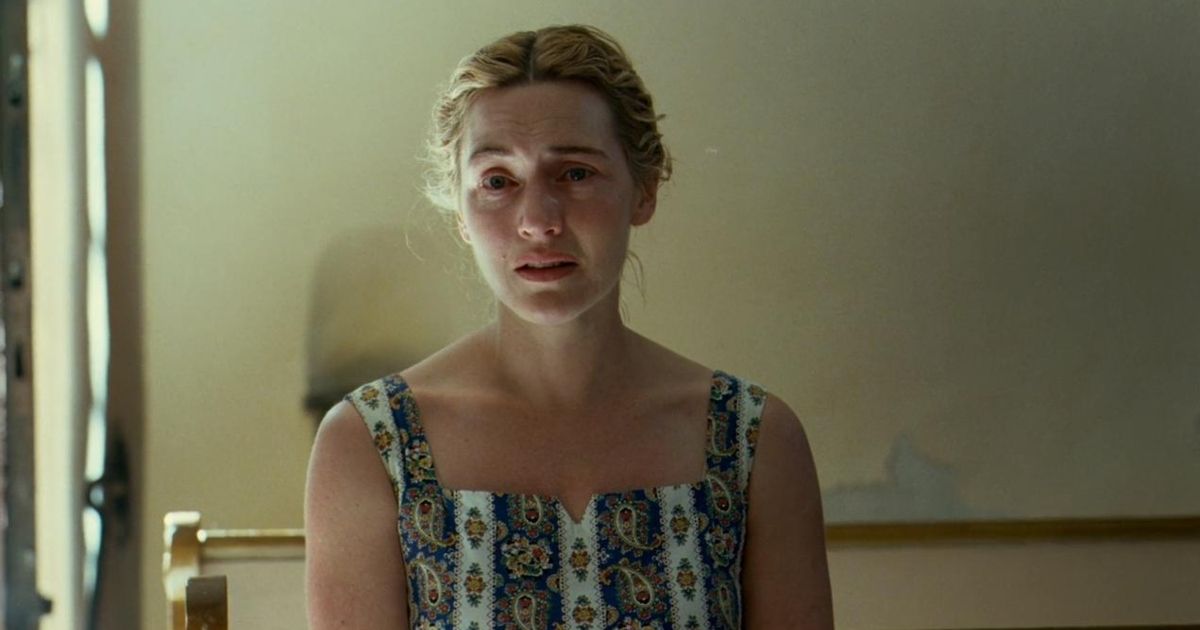 There are two things that are evident by the end of Lee. The first: this is undeniably Winslet's best performance so far, rivaling only the film itself in terms of scale. Tough and determined without being callous, yet vulnerable without verging on overly sentimental, she transforms and transcends, bringing Miller to life, body and soul. It might be premature to discuss a possible long road ahead this upcoming awards season, but as we've seen with The Reader, odds are good when it comes to Winslet and historical WWII dramas. With her performance in Lee, she has struck gold.
The second thing that's clear about Lee: Kuras' film, though a period piece, serves as a timely reminder of how dangerous ignorance, willful and otherwise, can be. Throughout the film, Lee witnesses some of the most horrifying and gruesome events in human history, and Kuras appropriately doesn't shy away from any of it. Corpses inhumanely piled on top of each other at the camps, an allied soldier attempting to rape a woman ("She should be grateful," he says, having "saved" her town), women and girls being taken advantage of in a plethora of ways — Kuras gives space to each monstrosity.
All the photographs Lee took were ultimately rejected by British Vogue, who deemed them too disturbing for its readers. Of course, the American edition of the magazine ended up publishing them under the headline, "Believe It." However, the idea that the objective truth of real history was rejected by one influential, leading source is a scary thought — even scarier is that it's happening right now. As Lee asserts, the truth shouldn't be hidden away in filing cabinets or attics. As uncomfortable as it may make us, we all deserve to know what's happening in the world.
For more information on Lee and the film festival, visit the TIFF website. Watch this space for more information about its wider theatrical release.