In the mood for a good old-fashioned action flick? Renegades is now in select theaters. The premise is simple: When veteran Green Beret Carver (Lee Majors) is murdered by a drug gang that has been threatening Carver's law-enforcing daughter (Patsy Kensit), his old Special Forces comrades (Nick Moran, Ian Ogilvy, Billy Murray, and Paul Barber) reunite to seek revenge, aided by the enigmatic Sanchez (Danny Trejo).
Saban Films will also release the action film on demand and digital on December 6. We recently caught up with co-star Majors to learn more about his experience with the project. Read our exclusive interview below.
Memorable Role in an Action Film
MW: Congratulations on the new film. I really enjoyed your character.
Lee Majors: Well, you know, I wasn't any very long. [laughs] But anyway, I gotta say, I love that movie Renegades. Producer Jonathan Sothcott is a friend of mine, and his company is Shogun films. I think it's going to be the No.1 film company for old-fashioned action films. It's kind of like a touch of Quentin Tarantino in there, you know? We had a great cast. Nick Moran was wonderful… Danny Trejo — wow, what a performance he put in there. And Daniel Zirilli is a very fine action director… Renegades will be in select theaters this coming week. And also, what I like, it's going to be on demand.
MW: What was it about Renegades in particular that attracted you to the project?
Lee Majors: First of all, I love to work over in London, I worked over there many times. And of course, this thing was shot back when we had [COVID-19] lockdown. When I went over, I was locked down in a hotel for five days, and I couldn't leave the room. But thank god they had room service. They wouldn't bring it in, they would just put it at your door. So, five days of that, before I could even start filming in London. But it went well. I'm not in it all through the movie, but I'm kind of the main focal point at the beginning because my daughter is being harassed by these gangsters, and I confront them. There's about six of us, we're all "renegades," and we're all Green Berets, and we always meet at a certain bar in a room on a certain day. Anyway, gangsters are picking on my daughter, who's running for City Council, and so I go to talk to them and tell them to lay off a little bit. Of course, they get rid of me pretty quickly but that sure revved the engines of my friends, who go to revenge my death.
Related: Exclusive Clip: Lee Majors Reunites With an Old War Buddy in Renegades
MW: Your character's presence is certainly felt throughout the movie.
Lee Majors: It looked like it would be a pretty good deal to do. Leave early, but they talk about me the whole movie. I kinda like those now. But I just got another script from Mr. Sothcott, and he asked me if I wanted to play a real bad guy that I could sink my teeth into. And I haven't read the script, but I'm anxious to get on it.
MW: That would be a contrast. A different character because your character in Renegades is so likable; he's protecting his daughter, but he's also sort of a fatherly figure to Burton.
Lee Majors: That's been Lee Majors' characters all his life. If you go back to my career in television with The Big Valley, The Six Million Dollar Man, The Fall Guy, he was always doing right, doing good. Those shows were able to be watched by the whole family.
Military Roles And Future Projects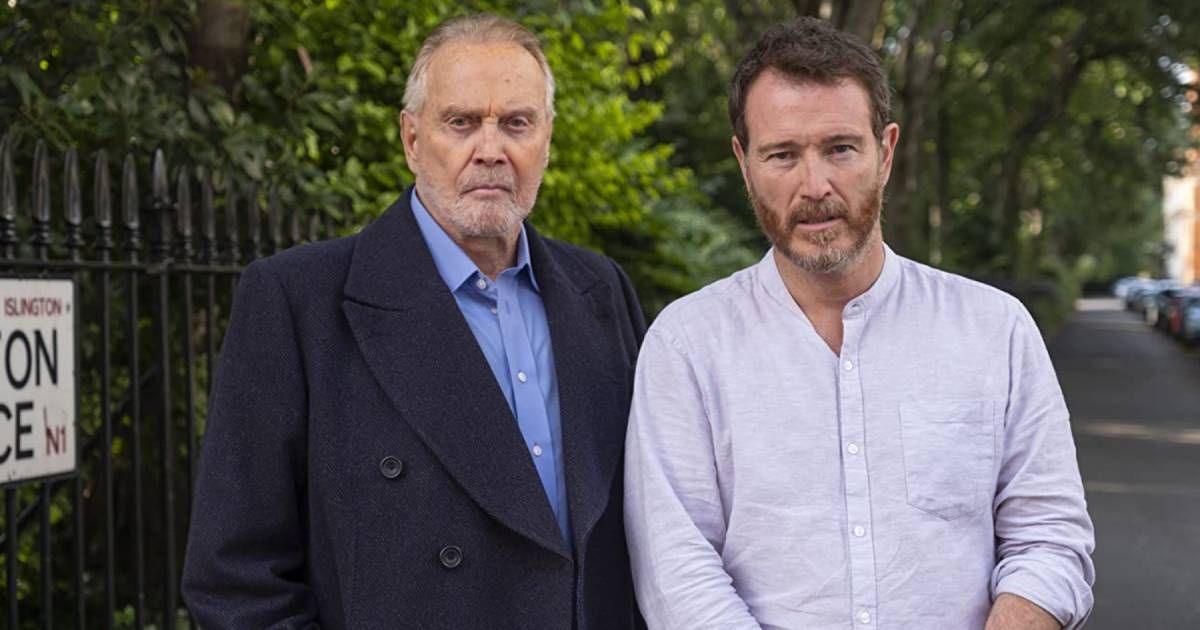 MW: You've played military-type characters in both film and TV, although your Renegades character isn't involved in a whole lot of combat.
Lee Majors: Well, I'm getting up there… but I'm still working. I had both my knees redone about five years ago, and that helped really prolong me for work and my career and everything. I'm really enjoying it. And I'm working on a memoir book, which hopefully I can get out this next year if I can ever get around to finishing it. And I am keeping so busy doing stuff that it's coming along slowly. It's kind of hard to go back and remember 83 years ago, but we'll get there.
Related: Every Movie Danny Trejo Played Machete Cortez, Ranked
MW: You have some pretty heartfelt scenes there in the first act of renegades. What was your favorite scene to shoot?
Lee Majors: You know, the only thing that I missed is, I did not have a scene with my daughter. I realized that after we shot the movie. There was no scene with Patsy Kensit, who is a wonderful English actress who played my daughter. I never had a scene with her. So that's the only one little regret I have. But otherwise, working with those guys sitting around in that one room, talking about their past and bringing Nick Moran to the park, where he was sleeping, and trying to get him back into the fold. It was a matter of helping each other… And Danny Trejo. I mean, what a wonderful actor he is. He is just so menacing, like when he walks into a room. So I just enjoy the people that were cast. It was all uniquely cast.
MW: Are there any other projects you're working on that you'd like to share about?
Lee Majors: I have a film out, I think it's still running on Roku now. It's called The Shipment. There, I play [a character who's] supposed to be the head of a drug ring, but I'm actually undercover CIA. So that was fun. We shot that here in Houston, Texas. Yeah, I didn't have to go far because I'm based here.
Renegades is available now in select theaters, on demand, and digitally.