It's hard to pass up an opportunity to go down the proverbial rabbit hole with Kiefer Sutherland, so when Paramount+ dangles a Kiefer carrot in front of you, basically you just want to dive in. As he did in his Emmy-winner turn in 24 and later, in Designated Survivor, Sutherland plays another conflicted character in his new series, Rabbit Hole.
Creators Glenn Ficarra and John Requa, who've created magic before with I Love You Phillip Morris and the emotional series This Is Us, give viewers plenty to nosh on in this corporate espionage thriller where, once again — at least for Sutherland's John Weir — saving the day is on the agenda.
Ficarra and Requa have assembled a robust ensemble cast here, with Game of Thrones' Charles Dance standing out as the mysterious Dr. Ben Wilson. The acting legend chews up scenery as only he can, grounding this often frenetic series. More on that in a moment. Meanwhile, Meta Golding (Empire), Enid Graham (Mare of Easttown), Walt Klink (Arctic Circle), Rob Yang (Succession), and Jason Butler Harner (Ozark) come along for the bumpy ride. Let's dive in…
A Promising Premise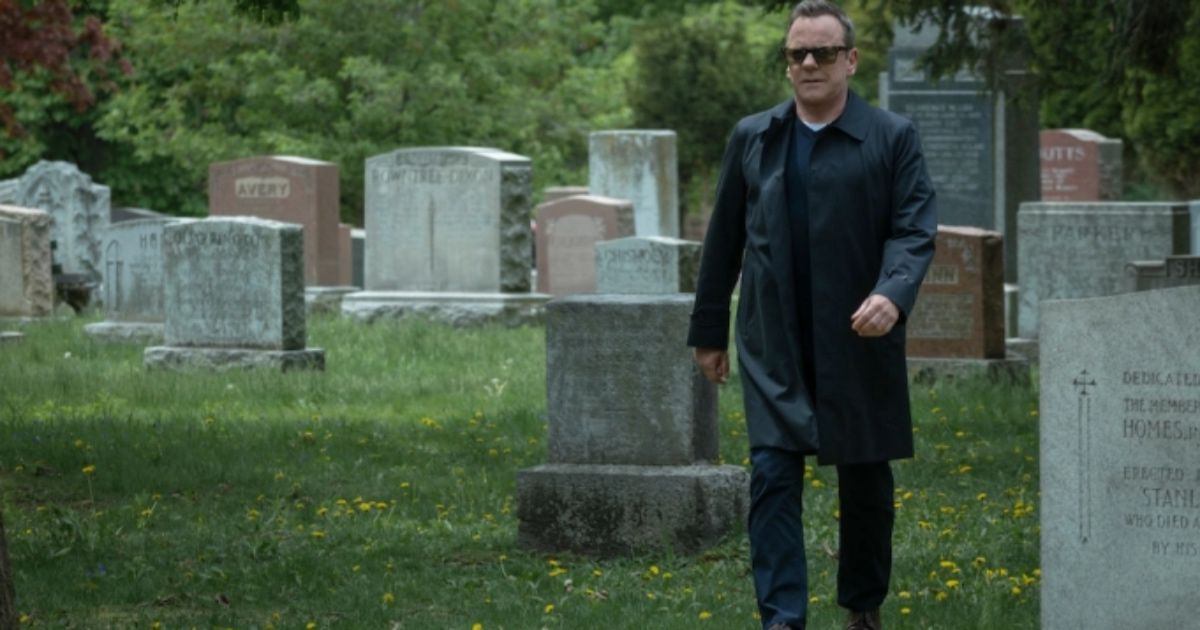 Nothing is as it seems in Rabbit Hole. That's what the show's writers are feeding to viewers. Sutherland's John Weir is framed for murder by ominous forces in a kind of deep state conspiracy, one which can influence and control populations. John must clear his name and bring down the bad guys — but who are they? Could they be some of John's closest associates? Or new folks who suddenly pop into John's life? It's anybody's guess.
Okay. That works. It's a good premise. However, it's not always executed effectively, especially in the first three episodes. Suspending belief and buying into the creative twists a series offers is all part of our love for streaming series. But here, the writers occasionally take things too far.
Related: Exclusive: Enid Graham, Rob Yang, and Walt Klink Dive Into Rabbit Hole
We're led to believe, for instance, that Sutherland's beleaguered John — a man wanted for murder and being hunted down — can just slip into some new clothes, put on a cap, and barge through security of any building he wants without getting noticed? Just because he's good at barking out commands as a site inspector? But the writers want the character to get into the building, so into the building John goes.
What Works, What Doesn't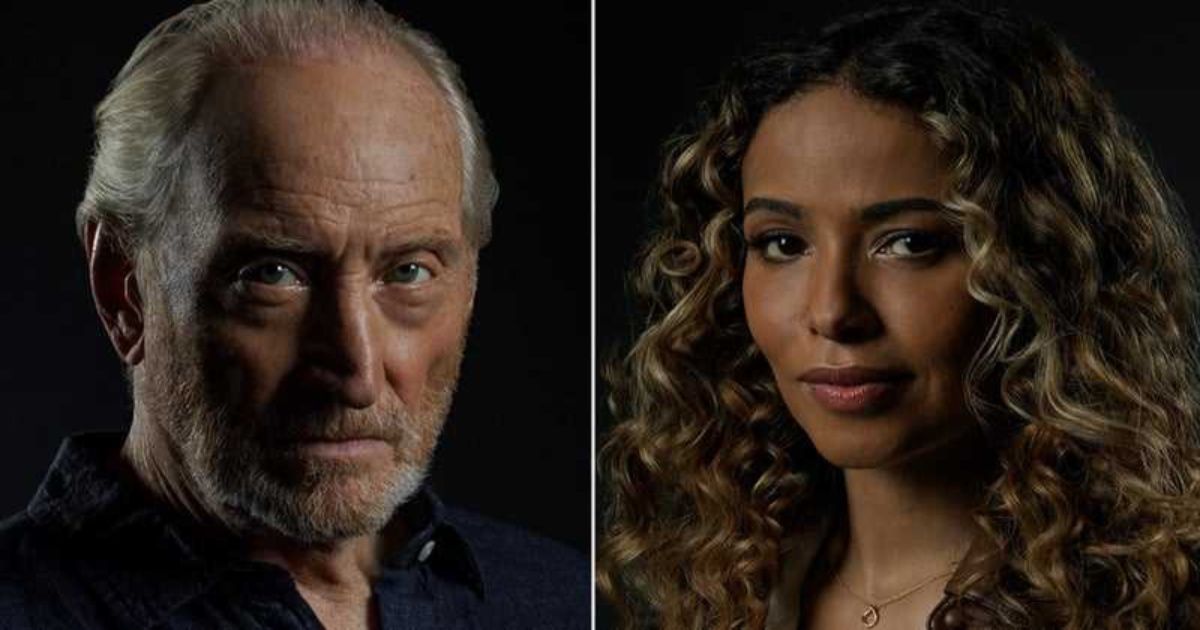 Premise? Good. Execution? Questionable. So, how about some TV romance? For that, we have the lovely Meta Golding as Hailey Winton. She and John share a night of passion and suddenly, Hailey is swept into his mess. There are a few tonal peculiarities with the character initially, perhaps intentionally; however, the writers give Golding, a great actress, more to nosh on as the series unfolds. For the most part, Rabbit Hole has the potential to shine when John and Hailey attempt to get to know each other as people. But we're quickly diverted back to the drama unfolding around them.
Enid Graham brings a refreshing levity to the show playing FBI agent "Jo" Madi. Hopefully the writers continue to offer the character the best one-liners throughout the show. There's something appealing about the way Graham delivers a line, especially during a crisis. So, check. The FBI Agent works.
Rob Yang's Edward Homm? Not so much, though not by any fault of the actor. Yang plays a high-level business executive and the latest victim in John Weir's vigilant attempt to uncover the truth. About that… what's really going here? John wants to clear his name, but, what's this? There's something about his mental state that raises other questions, rerouting the entire notion of the series: is anything we're watching truly real?
Related: Best Paramount+ Original TV Shows, Ranked
That twist seems to kick in with fervor and engagement by the time Charles Dance enters the picture, and the banter Sutherland and Dance establish is believable. There's much talk about a mysterious character the audience doesn't see — somebody who's been instrumental at controlling the way things roll, apparently — and one hopes that the creative team delivers a nice payoff on that front by the season finale. That works.
Another bright spot: The series doesn't take itself too seriously. You sense it's winking at the audience occasionally. That's most evident by the time the third episode and onward rolls along, when more explosions and action sequences hit the screen. The show knows what viewers want to see (namely, Kiefer Sutherland on the run). It works. Onward…
The Bottom Line of Rabbit Hole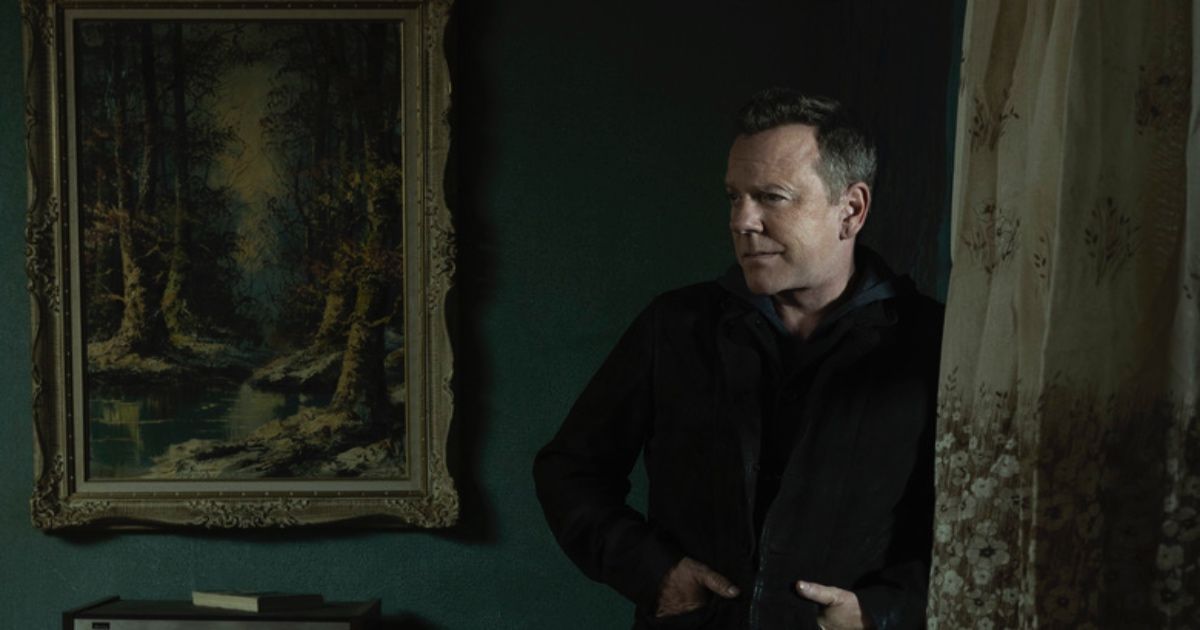 Themes of data, privacy, reality, and non-reality circulate throughout Rabbit Hole, which, while initially intriguing, tend to bog down the show. Yes, we're going into the "rabbit hole" with Sutherland's character, but give us some breathing room from time to time to let things sink in.
John's paranoia increases as the show plays out, too, and as audiences learn more about his past, it's hit-and-miss whether most folks will find it believable. The show isn't that convincing when John's past traumas continually filter into the present. It seemed more like a necessary plot device rather than what it was likely intended for — to authentically raise the level of intrigue and complexities of his character.
That's already been built in with the show's inventive premise, after all. We're here for Sutherland, and most likely will be should the show head into season two, where one hopes, after dusting off some creative debris, Rabbit Hole could very well take off in an even more fascinating direction. There's so much to play with here — corporate espionage, data drama, and Sutherland's remarkable ability to hold a scene and captivate audiences. Does Rabbit Hole always hit the right marks? No. Will it surprise us with added twists that send the show in a wildly new direction? Here's hoping. In the meantime, we'll always have Kiefer Sutherland to fall back on.
Rabbit Hole streams Sundays on Paramount+.