When Jerry Lewis wrote, produced, and directed The Bellboy, he cast himself as himself, a comedy celebrity staying at a fancy hotel (where Lewis also played a silent bellboy). Kevin Hart may not have the auteurist vision of Lewis, but he's as close to the legendary comedian as anyone else. Few funny people are as ambitious, and few play to the camera as expertly and desperately, going beyond mugging and into full-body comedy that all but guarantees a laugh. They love their audience, and they work like hell for them.
Like Lewis in The Bellboy, Hart plays a variation on himself in the Die Hart series on Roku. The stand-up comedian and successful actor is certainly popular enough to warrant his own series, and like many comedians before him (Jerry Seinfeld, Larry David, Ray Romano), he chose to play himself in one. Except in this case, reality is heightened and elevated by the gleeful twists which arise from Hart's pursuit to become an action star within the show.
With the second season premiering today on Roku, Hart spoke with MovieWeb about action-comedy, John Cena, Ben Schwartz, and Die Hart itself.
Die Hart 2 Brings the Series Back to Roku
MW: What are you most excited for audiences to see from this?
Kevin Hart: To see a continuation of the world we created and an expansion of what we did well. The funny got funnier, and the action is more action-packed. So I'm excited for the fans to see it, embrace it, love it. Excited for those that will watch part two, and if they're not aware of part one, to be able to go and look at it and get a little crash course on that one as well.
MW: The world definitely grows upon the first one. Can you talk a bit about how it takes a new shape and form in Die Hart 2?
Kevin Hart: I think it's about saying, "Well, how do we put me back in an environment that is conducive to the world of hopeful, action star-like involvement?" In this one, it was about the pitch of a movie that I felt would take my career to the next level.
Related: Best Kevin Hart Movies, Ranked
Kevin Hart: During said pitch it doesn't go my way. Only to lay me in a position later, where somebody who wasn't involved in the pitch at all ended up taking me as a hostage and then presenting me with the opportunity of a lifetime that seemed to fulfill my need to make that film, but ended up being a hoax where somebody was actually trying to hurt me. More importantly, I just get to be reactive, I get to react to the environment, to the world of crazy around me, and in reacting, I'm embracing action. Doing action was pretty fun.
The Action-Comedy of John Cena and Kevin Hart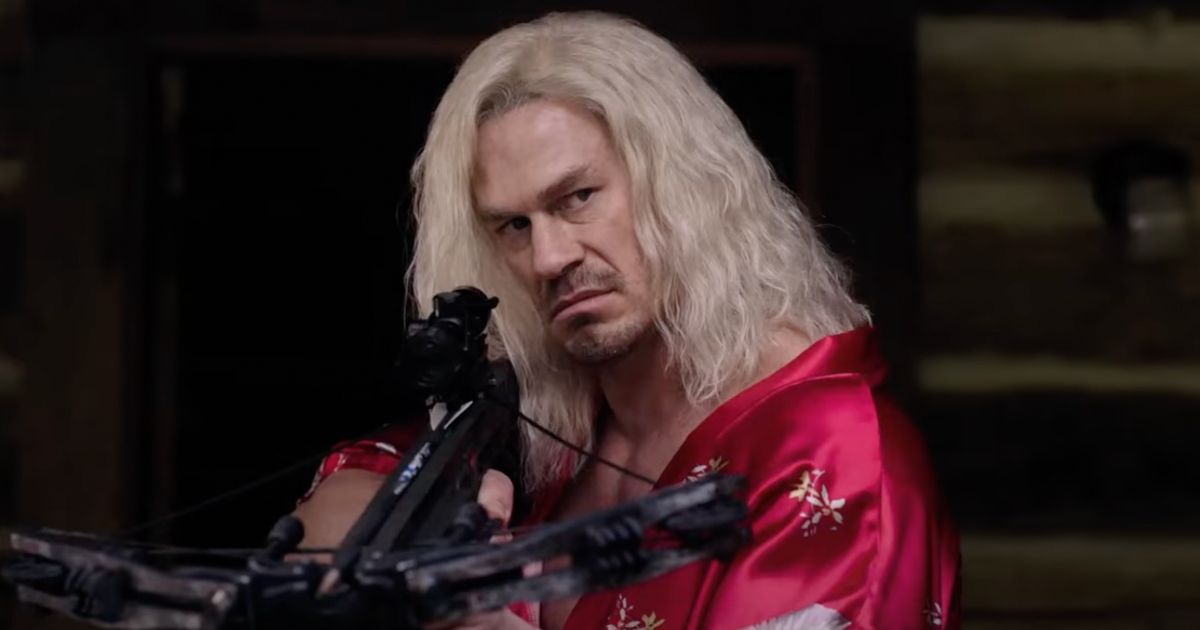 MW: Speaking of the action, there are so many great scenes to go through. Especially when you look at your sparring partner, people like John Cena. What's it like to work alongside legends such as himself?
Kevin Hart: John Cena was great, we were very lucky to have him. He's an amazing talent, a world star of today's time. His success is warranted, right? He's a tremendous athlete, a tremendous personality in the space of wrestling, so to mirror that, to match that, was a no-brainer.
Related: These Are 8 of the Best Action Comedies, Ranked
MW: What can you tell me about the preparation that went into your scenes together?
Kevin Hart: In this one, my size is no match of course for John Cena's, so I tried to just come in with just a significant amount of personality. But there are moments in this movie where the alignment, or jousting, from he to I are ones where the audience is going to run away remembering afterward, our fight scene especially. So I would say buckle up.
Ben Schwartz and the Stunts of Die Hart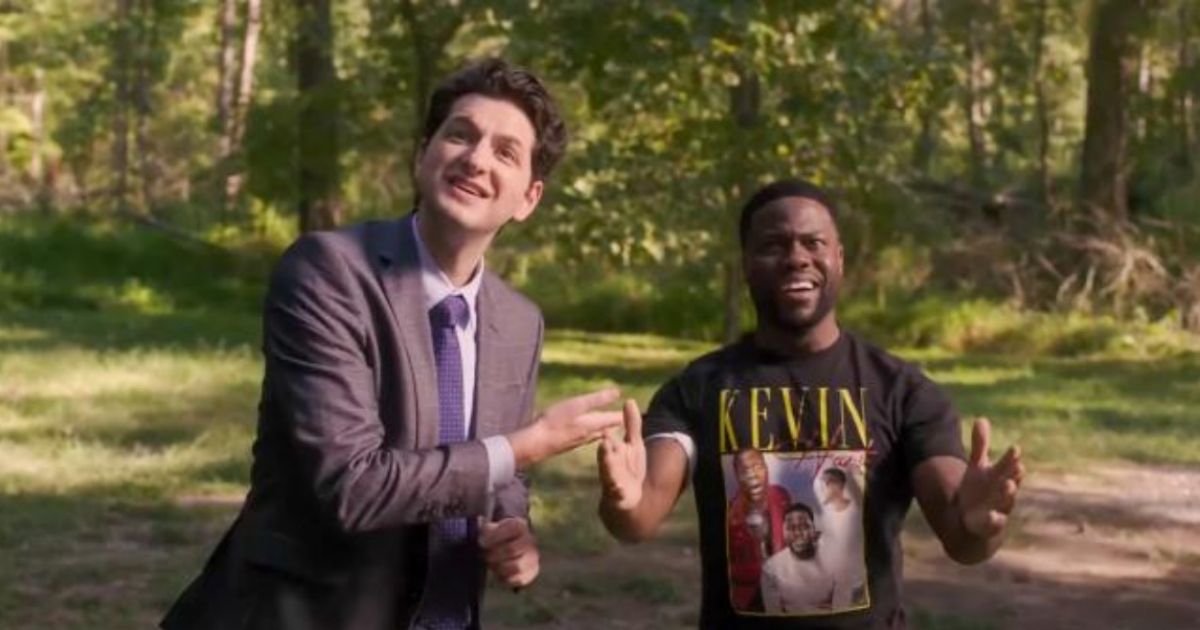 MW: There are so many funny lines of dialogue, but it appears that there may be lines of pure improvisation. Can you tell me what it was like on set capturing that?
Kevin Hart: Well, this is where Ben Schwartz comes in. Ben did a great job of improvising, Ben did a great job of finding material. As comics, both of us were making sure that we were never all story, or went down the rabbit hole too much. We always maintained a high level of understanding, or of punch-lining, or putting a 'but' into the periods that already had great sentences. Small adds up all into personality and things that can make the characters that much better.
MW: Let's talk about some stunts that we see. How difficult were those to capture behind the scenes?
Kevin Hart: That's where amazing stunt coordinators and the team of professional people come into play and help you. Ben's stunt was pretty insane. We had a phenomenal stuntman on set that day, and Ben can say what he wants, but that was scary. Although the stunt guy came in, Ben had to start that stunt off. And there were deep breaths every time, rightfully so. I'm glad that we had an amazing stuntman who made it look unbelievable. If it were me, I would have done the stunt. That's a different story. But Ben's not me [Hart smiles]. Ben stepped away and walked off.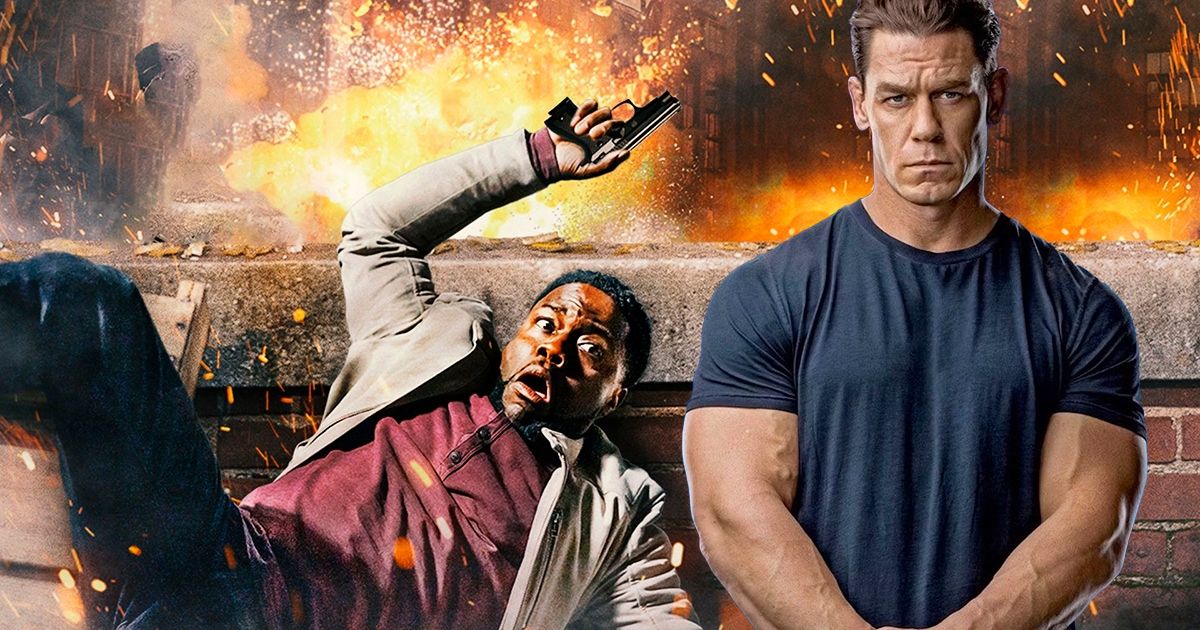 Kevin Hart is all smiles, even when he may be physically exhausted. After watching this modern day slapstick stylist exert himself to the fullest extent of his abilities in the laugh-out-loud funny, action-packed Die Hart series, you might feel a bit exhausted yourself, a testament to the amount of explosive energy the star exudes, supernova style. Season two of Die Hart is now on the Roku Channel.