Justice League: Warworld is the sixth entry in DC's Tomorrowverse, a franchise made up of interconnected movies that premiered in 2020 with the film Superman: Man of Tomorrow. The franchise has grown and introduced characters like Batman, Wonder Woman, The Flash, The Justice Society, and the Legion of Superheroes. Justice League: Warworld is the first event project, finally uniting DC's big three of Superman, Batman, and Wonder Woman in a Justice League project.
Yet there is a twist with this team-up. The trio finds themselves in unlikely scenarios, almost as if they have played a game of musical chairs where they find themselves in genres made for one of their other fellow heroes. Bruce Wayne is put into a sword and sorcery style fantasy that Wonder Woman is commonly associated with. Wonder Woman herself is put in a Western, an all-American setting that most people might conflate with the Man of Steel. Finally, Superman finds himself in a noir style/1950s black-and-white alien invasion film that feels like a tale for The Dark Knight. This is the hook of Justice League: Warworld.
At San Diego Comic-Con 2023, MovieWeb partook in roundtable discussions with various key creative figures. Director Jeff Wamester (Legion of Superheroes), co-writer Ernie Altbacker (Justice League Dark: Apocalypse War), producer Jim Krieg (The Death and Return of Superman), and executive producer Butch Lukić (Batman: The Long Halloween) all sat with MovieWeb and various other outlets to discuss Justice League: Warworld. They described the inspiration behind the project, their history with DC stories, and any characters they would like to see more of.
The Warworld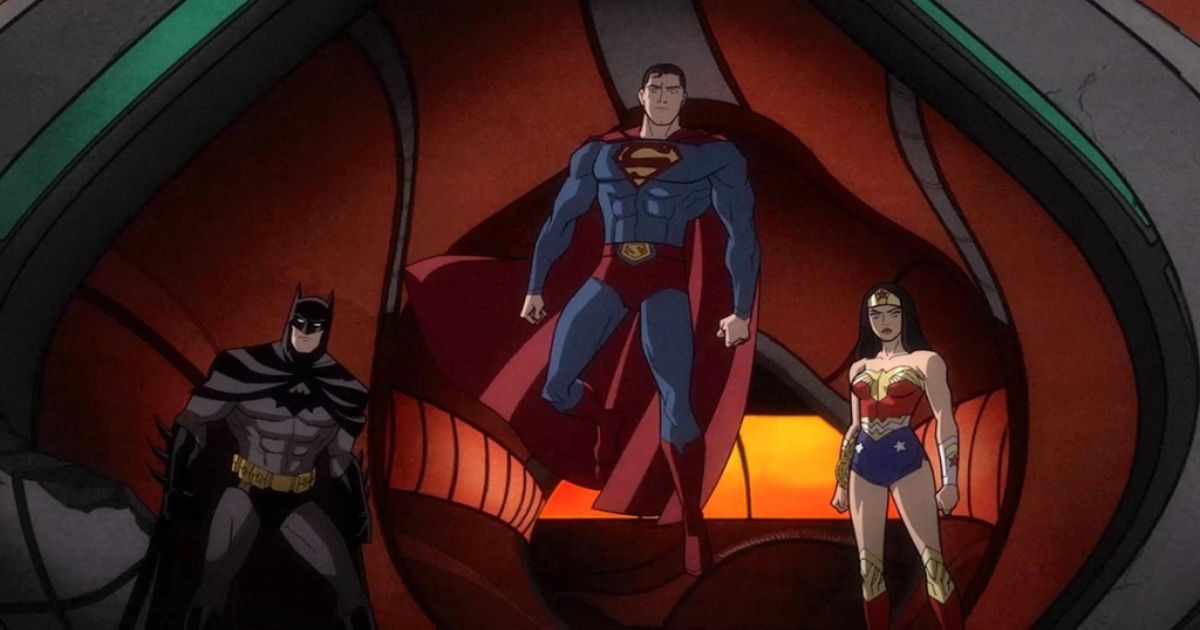 Long-time comic book fans will hear the name Warworld and likely perk up. In the comics, Warworld is a massive artificial planet run by the alien villain Mongul. Think of the Death Star in Star Wars, as it is a fully armed battle station and is a major threat to the universe. When the title was first announced, many people assumed it would be a traditional battle against Mongul. Yet the trailer instead revealed Superman, Batman, and Wonder Woman living in alternate realities audiences are not used to seeing them in.
Producer Jim Krieg knew the title was going to play with what audiences expected:
I think the fun is, they think they know what Warworld is, but we switched it up a bit. I say that as a fan who knows anytime you say any type of word in the comics, I go, "I know what that is," and then if you don't give me that, I go, "I feel uncomfortable you didn't give me exactly that." If it's different but good, I go, "Oh, thanks. I thought I knew what I wanted, but I didn't." Some people are going to like it, and some people are going to tweet me and tell me what I did to their childhood.
Executive producer Butch Lukić revealed that the original plan actually wasn't Warworld:
Initially, we weren't thinking Warworld. The story we pitched to them originally wasn't Warworld, but then we found out there were many elements of Warworld to continue with where we are going with the rest of the story.
While he did not confirm it at the time, shortly after the interview, it was confirmed one of the next DC Animated Films would be Crisis on Infinite Earths, so elements at play in Justice League: Warworld will likely set up the next movie.
Favorite DC Projects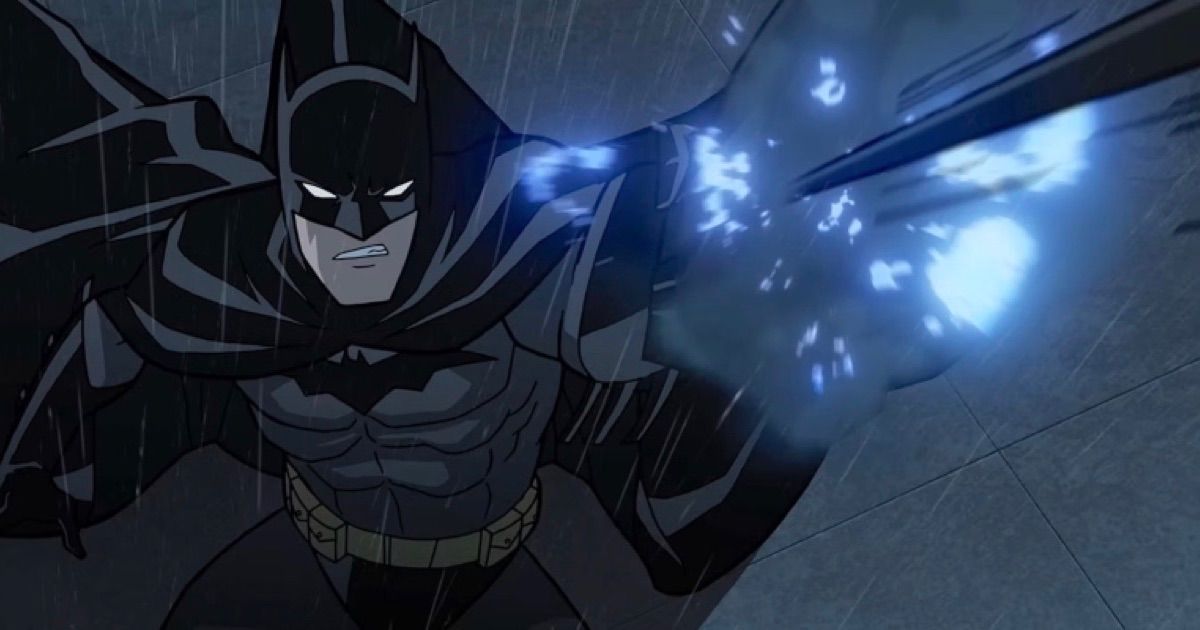 DC has been publishing comics for almost 100 years. Generations of fans have been enjoying these characters' adventures which have generated a passionate fandom. Just one look around the show floor of San Diego Comic-Con, and you see characters from various corners of the DC Universe walking around, from multiple different types of Batmen, many Ravens from Teen Titans, Hawkmen, and a number of Blue Beetles in anticipation for the new movie, to name a few. With how massive the DC fandom is, it is likely everyone has the first DC thing that made them a fan. Be it a movie, a television show, a comic book, or even a particular character.
Related: 16 Best DC Animated Movies, Ranked
With that in mind, for people who are working on a DC project, we wanted to know what was the first DC project that captivated them. Krieg said, "I always watched reruns of the Adam West Batman, and those were an easy segue into Super Friends. Around then, those Mego action figures started coming out, and my grandma would buy me those." Wamester added:
It was the comic books I read as a kid, especially the ones at my barbers. When I was a kid, I had a barber that we went to in the town next to us, and he had a rack of all old comics, so I was reading comics that were forty years old, and it was all DC stuff I was falling in love with. I started picking up characters like The Atom and Green Lantern, and Superman.
Lukić mentioned deep-cut characters for comic book fans. "My first DC Comics were Sgt. Rock and G.I. Combat. Then [Jack] Kirby moved from Marvel to DC and created The New Gods and Forever People and Mr. Miracle. Anything Kirby did, I was there, and then when he left and went back to Marvel, I also went back to Marvel. In the '80s, I began to appreciate the DC stuff like Frank Miller, Marv Wolfman, George Perez, God bless him. I read [Teen] Titans, and I became a current DC fan in the 1980s because I thought they were doing better stuff than Marvel."
Writer Ernie Altbacker chose Batman, which is interesting as he is the writer of the Wonder Woman portion of the project. Despite his love of Batman, he took on Wonder Woman because co-writer Josie Campbell, as the only female writer on the film, said she was given Wonder Woman and wanted to do something different. Altbacker brought in an unlikely inspiration for a DC project. He was working on a Western story, so he drew from Sam Peckinpah's 1969 film The Wild Bunch.
Love of DC Lore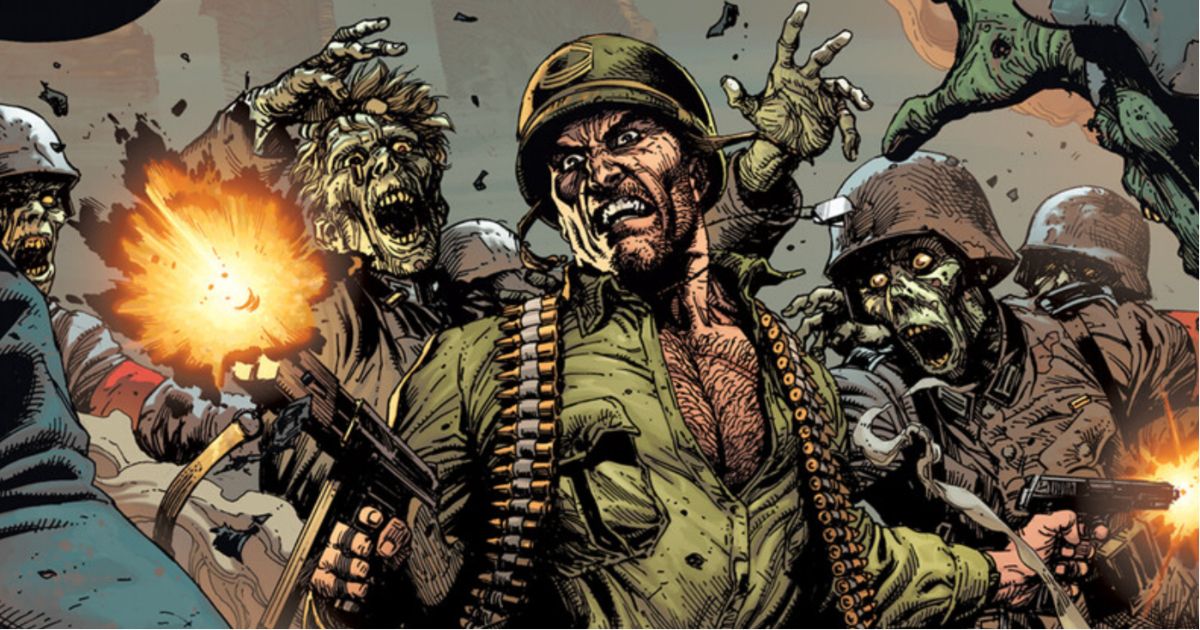 Part of the fun of DC Comics and DC projects is all the cool easter eggs and references sprinkled throughout. Filmmakers have always had fun putting in little easter eggs and references to the wider DC Universe in various projects, from George Clooney's Batman name-dropping Superman in Batman & Robin or the Arrowverse Crisis on Infinite Earths crossover bringing back canceled series like Birds of Prey and Swamp Thing for a fun reference.
Related: Justice League: Why Audiences Can't Wait to See the Upcoming R-Rated Adaptation
Wondering if Justice League: Warworld has any fun cameos? "There were more sword and sorcery characters and Western characters that I wouldn't be surprised if you look they are in the background, but they don't have a line," said Krieg. "We tried to jam in as many as possible. When we did Legion of Superheroes, we had all those Legionnaires come back, but we only have so much budget for actors, so a lot of Legionnaires came back and sort of waved. This is a little like that."
Given his love of Sgt. Rock, we asked producer Butch Lukić if the character would have a cameo in Justice League: Warworld. Lukić sadly said no: "I was hoping to, but I feel like I missed the opportunity when we did Justice Society: World War II. We didn't put him in. I've always wanted to do a Sgt. Rock cartoon." For those who don't know, Sgt. Rock is a World War II soldier that first appeared in Out of Army #83 in 1959 and was created by Robert Kanigher and Joe Kubert. Sgt. Rock previously appeared in a DC Showcase short film in 2019, voiced by Karl Urban. The character has had a feature film in development hell since the early 1990s, with the last update on the project coming as far back as 2010. We sure hope that Lukić gets to do his Sgt. Rock project someday.
Justice League: Warworld will be released on VOD on July 25, 2023.