The long-awaited third season of Tom Clancy's Jack Ryan has finally arrived after a 3-year delay as John Krasinski returns better than ever. The action-packed spy thriller sees the titular character navigate all over Europe while finding himself embroiled in a burning political dilemma between the United States and Russia. The all-new season wastes no time running full throttle as this fascinating and riveting series will take you inside the world of politics, espionage, betrayal, and moralistic themes that will certainly not disappoint. Everything between the action sequences, cinematography, cast performances, and score already make the latest season of Jack Ryan stand out more than the series' first and second seasons. Tom Clancy's Jack Ryan is easily a must-watch spy series of the year as Krasinski continues to prove that he is the best actor to take on the role of the infamous CIA operative.
Spoiler Warning
When in Rome
In the highly-anticipated third season of the action-thriller series, Jack Ryan (Krasinski) is working as a CIA case officer in Rome, Italy, when he is tipped off about a dangerous threat named the Sokol Project. The goal of this top-secret plan is for Russia to restore the Soviet Empire, which the project itself is being resurrected more than 50 years after it was thought to have been shut down. Ryan embarks on a mission to confirm the intelligence, but things quickly go awry. After his mission ends in disaster, Ryan finds himself on the run as he is wrongly implicated in a larger conspiracy.
Being accused of treason with a Red Notice out for his arrest, Ryan is forced to run from his own government, hoping of uncovering the rogue faction before it's too late. His fellow officer, CIA Officer James Greer (Wendell Pierce), will now have to try to piece together what is happening. Traveling all across Europe as he is hunted by former allies and new enemies alike, Ryan races against the clock to stop the cascade of destabilizing conflicts from leading to global catastrophe. Thus, he will have to operate underground in order to prevent what he fears may lead to global conflict.
Related: Babylon Review: A Spectacle of Hedonistic Excess
The story begins with Ryan being stationed in Rome, Italy as he investigates a secret plan, embarking on a dangerous operation with the help of Rome Station Chief, Elizabeth Wright (Betty Gabriel), and Head of Russia House, James Greer. Meanwhile, an assassination on home soil forces the President of the Czech Republic, Alena Kovac (Nina Hoss), into a dangerous position with Russia. During their operation, Ryan receives information about a top-secret Russian project. The Sokol Project, which has its roots in the Cold War era, was abandoned but is now being revived with the goal of rebuilding the Soviet Empire.
An operation is quickly being prepared to seize nuclear weaponry being shipped by the Russians in the Black Sea. Instead of weaponry, Ryan encounters a Russian scientist who is familiar with the project and badly wants to be free. In an attempt to rescue the scientist from being arrested by the Russians, things rapidly go South and things end up contrary to Ryan's hopes. With Ryan now on the run after the fallout of his failed operation in Greece, he must evade authorities both foreign and domestic before receiving help from an old friend, Mike November (Michael Kelly).
An Adrenaline Rush From Start to Finish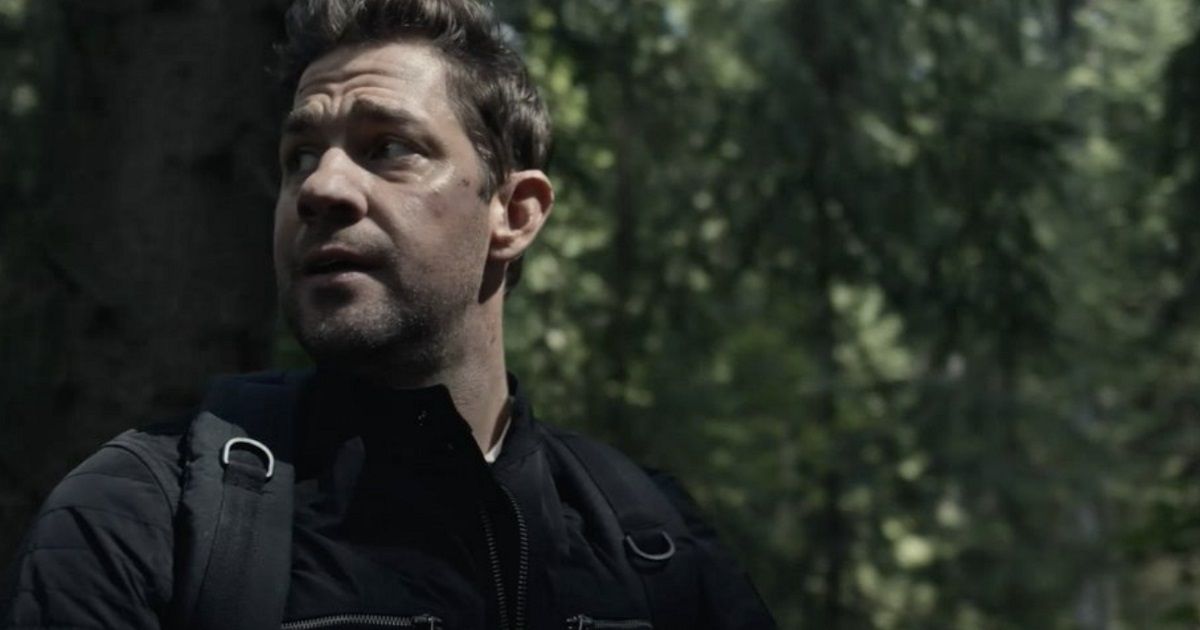 Meanwhile, the Western Bloc is pushing the Czech Republic President to allow NATO to station surface-to-air missiles in Czech territory to impede Russia's effort to invade Ukraine. Amidst this series of events, Ryan finds himself entangled in a greater plot and is now being sought by his own after he is accused of Espionage Act which dubs him a traitor. Ryan travels to Vienna to track down the source of his original intelligence on the Sokol Project. Petr Kovac (Peter Guinness), Alena's father, hosts a social hunt in the Czech woods where a betrayal takes place.
Now in Budapest, Ryan and Mike plan a sting on a slippery arms dealer to ascertain the whereabouts of the Sokol nuclear device. Greer discovers some intriguing and potentially incriminating information on Petr. Upon the completion of their sting operation, Ryan and Mike head to a mysteriously abandoned outpost in Russia to seize the nuclear device once and for all. Unfortunately, an unexpected visitor foils their plan.
Related: Avatar: The Way of Water Review: James Cameron Returns Triumphantly to Pandora
After the President of the Czech Republic has been kidnapped by someone thought to be close to her, Petr seeks to rescue Alena. As Ryan discovers a plan to detonate a Sokol nuclear device, he races to stop it from happening. Petr successfully rescues Alena before she learns the terrible dark truth about her father and his past. Petr's secret histories come to the surface in a deadly reckoning between him and Luka (James Cosmo). Traveling to Moscow, Ryan decides to team up with Luka to expose the high-ranking cabal members within the government who are now orchestrating the Sokol Project. Eventually, Ryan, Greer, Luka, Wright, and Alena all work together to prevent the start of the third world war.
All eight episodes of Jake Ryan will be available for streaming on December 21st, exclusively on Prime Video. It has been confirmed that the series has already been renewed for a fourth season ahead of the season three premiere.