This article contains spoilers for the Peacock series Paul T. Goldman.We love fiction, and yet it so often erases what's seemingly real; it's a double-edged sword that way, fighting against the doldrums we despise, but cutting into our capacity to experience actually real, beautiful things. When Seth Rogen was the first guest of 2023 on Jimmy Kimmel Live, for example, he brought along Paul Finkelman, the subject of a recent Peacock series named after his pseudonym, Paul T. Goldman.
In that charming little interview, you could see the difference between a very trained, professional kind of fiction (Kimmel and, to a lesser extent, Rogen), and the awkward reality of an everyday truth which is nonetheless obsessed with fiction (Paul, and the rest of us).
Paul is a civilian of sorts in the entertainment industry, but he very much wanted to be a part of it, the same way that so many people want to be famous. When he experienced (or perceived) a literal true crime story happening in his life, he wrote a book about it, titled Duplicity. He sent his story to countless Hollywood types on Twitter, and Jason Woliner (The Last Man on Earth, Nathan for You, Eagleheart) responded. Over the course of a decade, Woliner filmed Paul in different documentary styles (with some scenes bringing to mind Errol Morris, and others feeling like Chris Smith outtakes from American Movie). However, he also filmed Paul's screenplay adaptation of Duplicity, starring Paul himself, and the combination of these styles creates Paul T. Goldman.
The result is a meta mind-melt which encapsulates the comedy, sadness, strangeness, and artifice of what it means to be human in the 21st century. Perhaps no series has dove into the muddied waters separating fact from fiction, and how one symbiotically thrives off the other in a celebrity culture, as successfully as Paul T. Goldman. Woliner spoke with MovieWeb about the hour-long finale of the Peacock series, which was filmed and edited right up to its actual premiere.
Paul T. Goldman Ends with the Truth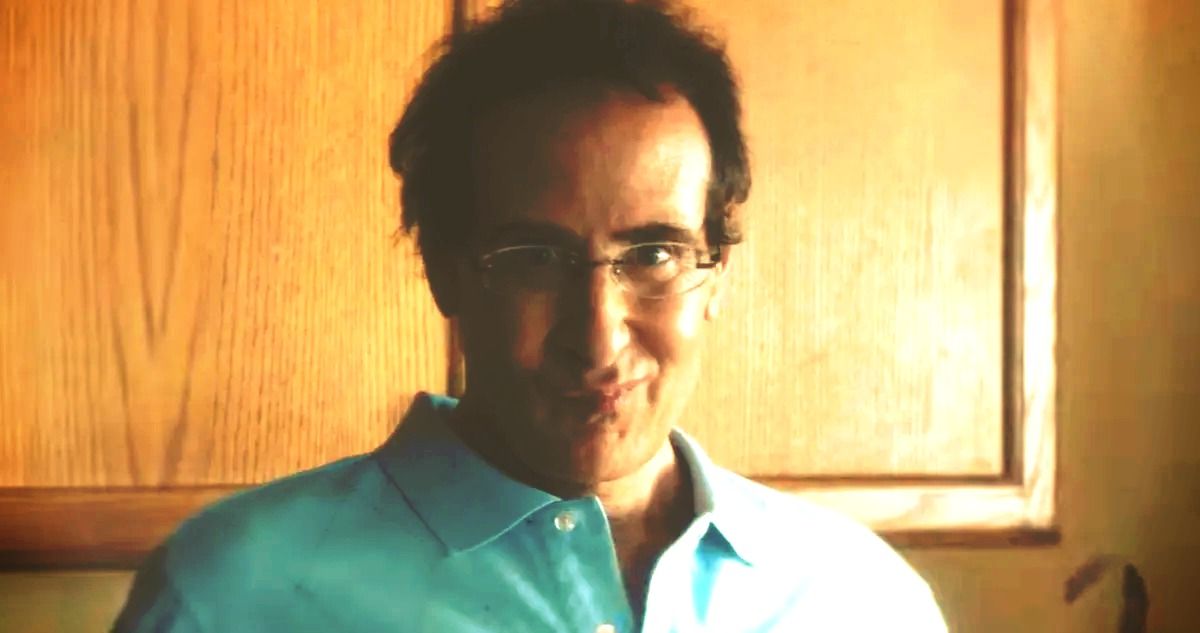 The finale of Paul T. Goldman aired on Jan. 22, and was quite the doozy, dropping the floor out from under the meta shenanigans of the whole show. It was as if Woliner had said, "Alright, enough. Let's get real."
The preceding episodes explored Paul's bad luck in relationships, culminating in his marriage to a woman who he believed to be involved with a massive sex trafficking ring. Paul meticulously explored all the related evidence of his ex-wife, and set out to expose the many lies and deceptions which wove a conspiratorial web around his life. In the process, the show was consistently hilarious, uncomfortable, and even shocking, pulling in viewers with its odd, comedic variation on the true crime genre.
The finale, though, confronts Paul with some hard truths, shattering the fictions he'd created about his ex-wife, Audrey, and her alleged pimp, Royce Rocco (which are not their real names). After all the meta experimentation and wishful true crime thinking, Paul came face to face with the truth in the finale. Perhaps his ex-wife wasn't involved in sex work, but only wanted to be polygamous, and suffered from financial issues and the devastating deaths of her parents. Perhaps Albert Borelli wasn't some sex trafficking mastermind, but a pastor named Anthony Zwiener doing charity work in India.
Jason Woliner Confronts Paul with a New Perspective
In many ways, Paul T. Goldman became the story of a man who is finally coming to terms with reality, one which isn't excitingly cinematic, but rather awkward, messy, and deeply human. "I always knew that I wanted to end it with finding out what we could, to have the truth and see how Paul reacted when I presented it to him," said Woliner. "It became clear what the explanation was for what he thought was a sex trafficking ring when we met Tony Zwiener. I just felt beyond a doubt that this was not only a decent man, but practically a saint. It was so crazy to learn the truth, that he was helping tsunami orphans; it's like the purest thing you can be doing."
Related: Exclusive Paul T. Goldman Clip Hilariously Blurs the Line Between Fact and Fiction
"I came back to Paul, and I was honest with him. When someone is so dug into a reality, and this is the reality he's been living in for 15 years, it's so hard to snap someone out of that. I really didn't know how it would go," explained Woliner. "Whatever you think about the show only existing because of how Paul is such a trusting person, I know some people feel conflicted about that when watching it. They know that, all the while, I'm not making the exact show that Paul would have made on his own, and I have my own perspective I'm bringing to it." The filmmaker continued:
But I do think that at the end of the day, it's because he trusted me so much that, once I said, "I feel like this man [Tony Zwiener] is telling the truth," Paul's eyebrows furrowed, and you can almost see his brain changing shape on camera, where it just makes this shift, and he lets go of this whole narrative that you've been living in. It was amazing to witness, and hopefully that comes across in the show, but just sitting there with him in that four-hour interview, I felt really proud of him by the end of it. He could kind of evolve in his thinking. I didn't know, until that moment, that the project could end like that.
Woliner Filmed Paul T. Goldman Past its Own Premiere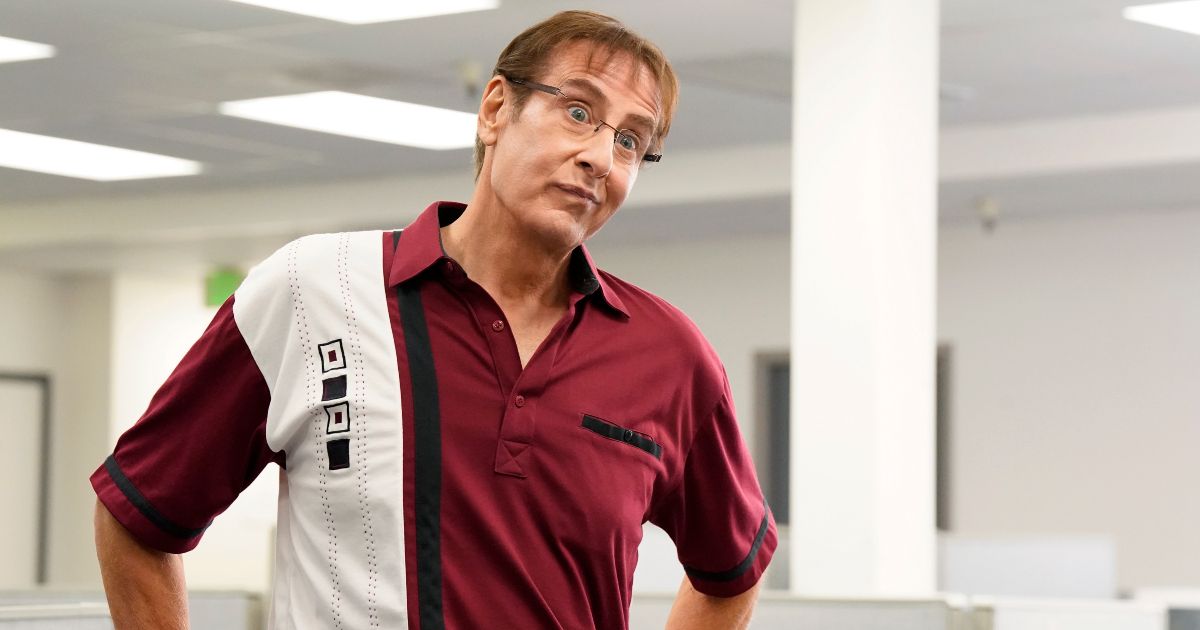 Throughout the first five episodes, the viewer is guided through detours and fictional false starts in a way which mimics Paul's actual thinking, only to learn about the reality of the situation at the same time that he does. The finale of Paul T. Goldman feels alive and current in this way, just barely staying one step ahead of the audience. The final episode includes the aforementioned Jimmy Kimmel Live appearance, the installation of billboards promoting the series, and the premiere itself. It's almost as if Paul's fictional world (which has spun out of control with Paul's supposed spin-offs) is quickly catching up to him at the end. Ironically, Paul T. Goldman becomes a very different show than what Paul envisioned.
"I always wanted a weekly release, because it would allow us to do this thing which I attempted, which would be to include the response to the show within the last episode and then also the response to Paul finally seeing the show," said Woliner. "I knew that would be a question, how he'd react to the whole show. There's this tension between the show that he's trying to make about his story, and the show that I'm making about him. I was always very curious about how he'd react, and I imagined people watching it would be too."
Ending with the Beginning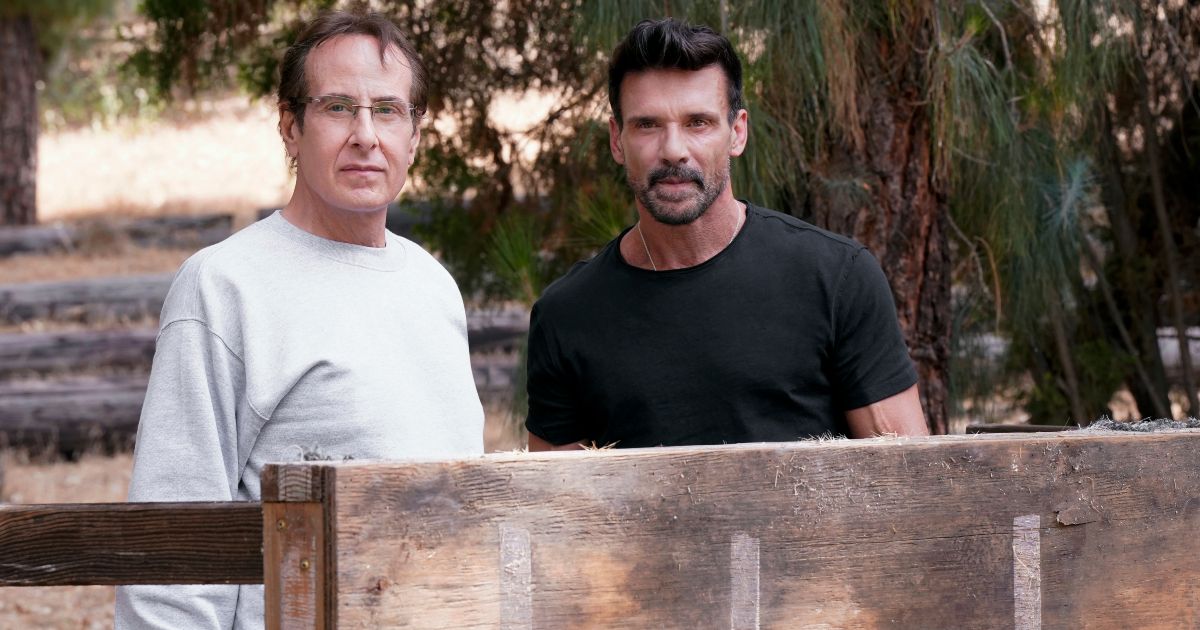 The climax of all this, in a truly metafictional moment, is Paul watching the very show that audiences are watching. Ending by screening the beginning of the series, it's the moment when reality and fantasy engage in a staring contest of epic proportions.
"We had edited most of the finale before we did a premiere screening on December 14, but we left a little gap at the end, thinking that we'd have some cameras at the premiere," explained Woliner. "Besides confronting Paul with all the stuff that we discovered and tying up as many loose ends as we could, part of the ending was about Paul kind of stepping into the world and this becoming a public thing, and him becoming a public figure. And so we knew we wanted cameras at the premiere, and I knew I wanted to film something with whatever he would say to me, when he finally saw the show." Woliner continued:
I had no idea what he would say to me. I knew I wanted to kind of pull him over after we watched the episodes and before this Q&A [and] really just get his reaction. And I was just wondering, "Is Paul gonna punch me in the face? Is he going to tell me I betrayed him?" It was really a question for me. I was being very emotional, and you can see it in that scene, which was also something I did not expect at all. Whether it was because I thought that what he said was very profound, or just this feeling that we've been doing this for a decade and this is pretty much the end of the road for this project – for whatever reason, it wound up being a weirdly emotional moment for me.
What Does Paul Think About Paul T. Goldman?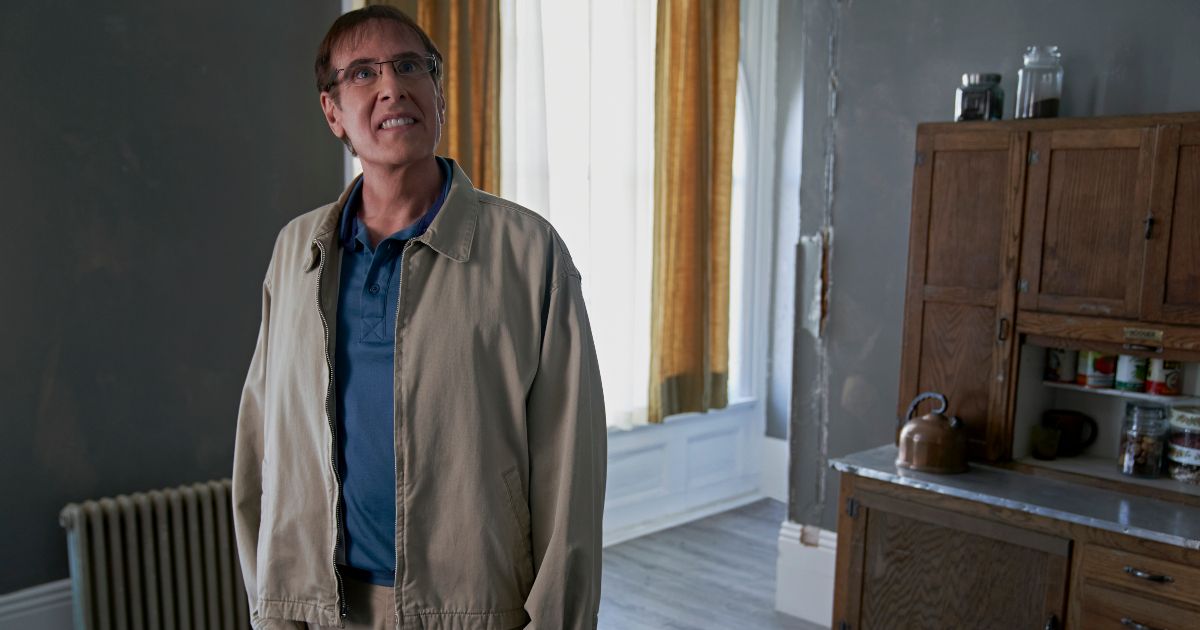 At the end, Paul watches Paul T. Goldman, enduring its warts-and-all portrait of a somewhat silly but deeply human man trying his best to get a show made about the life he has exaggerated. It's not totally pretty, because while the great docuseries has fun embellishing the fiction, it also strips it away to reveal what's beneath it all. Woliner is, as he said, emotional to hear Paul's response, as if 10 years had led to this. What does Paul say?
"It would have been nice if those parts hadn't been put in there, but that's part of the story too, isn't it? People are gonna hopefully see that it's just the story of a real person – not a character. Is that what you were after? Nobody's perfect, are they? So, that's what we've got up there on the screen." What Paul tells Woliner at the end of the series is a beautiful, startlingly true moment that distills his growth and the ultimate theme of the show, which begins with some wacky, cringe character and ends with a complicated human being. The beauty of the moment, and the kindness of Paul's response was not lost on Woliner.
Related: The Best Peacock Original Series, Ranked
"I can't imagine the powerlessness you must feel, having handed over the telling of the story of your life to someone else, no matter who it is," said Woliner. "Just the level of trust, and really just the level of powerlessness it takes, because ultimately, I decided the edit. Just watching someone else's version of what they think are the important or interesting parts of your life story, which I always knew was not going to completely align with what he thinks are the important or interesting parts of his life story. At the same time, we were doing this together for 10 years. It's a very complex relationship. It's a complex friendship. So yeah, there was just a lot going on at that moment."
Paul T. Goldman Goes Public and Gets Real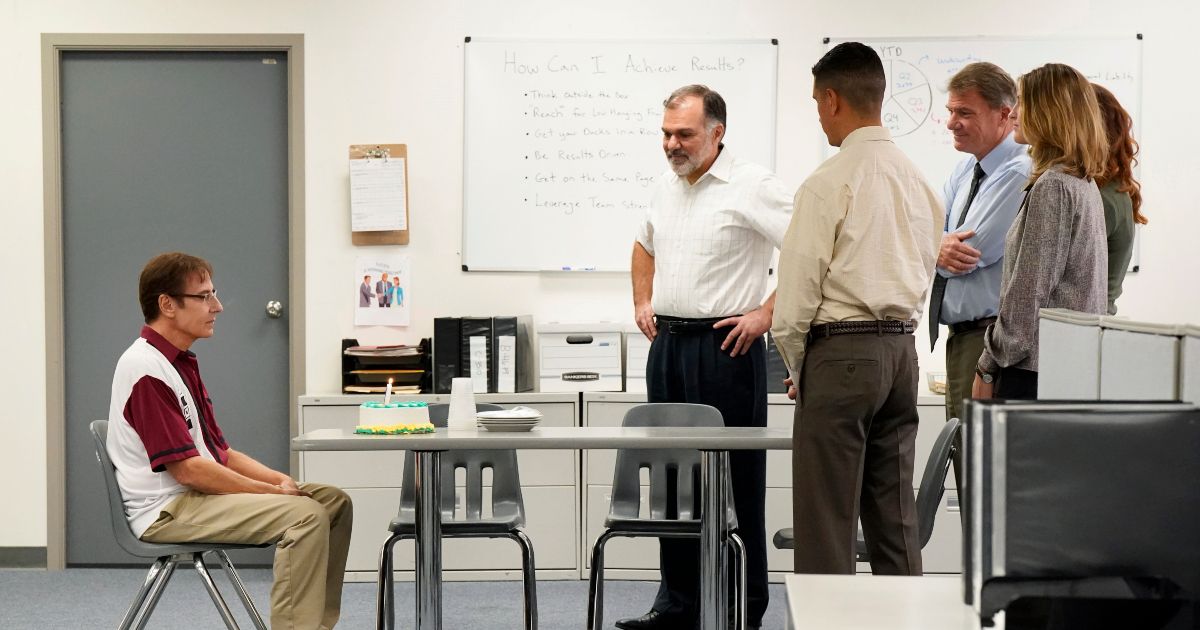 Paul is out in the world now, and perhaps it took a great deal of fiction to get to the truth. Woliner, who has blurred the lines between documentary and comedy with Borat Subsequent Moviefilm and Nathan for You, is keenly aware of his ethical responsibilities of this hybrid cinema. His vision has made Paul famous (whatever fame even means anymore), but as mentioned, Paul is not polished to perfection. To do so would feel antithetical to the ultimately humanizing project of Paul T. Goldman.
"This project turns him into a public figure, and I do feel protective of Paul. At the same time, I knew that to do this responsibly and honestly, I would have to present all sides of this as best I could," said Woliner. "I knew when we put this out that Paul would be encountering so many more perspectives than he's used to in the world that he's been living in, and I wanted to start preparing him for that. And at the same time, I knew that a lot of the show is letting him tell him his story."
Paul's story, from a retreat into fantasy to someone being confronted with different sides of the actual truth, is a fascinating, funny, and bizarre one. However unpolished and odd he may be, the ultimate response has been warmly accepting. Paul's appearance on Jimmy Kimmel Live has provoked statements in the YouTube comment section such as, "Here's hoping Paul T. Goldman fines [sic] his true love. Rooting for you, Paul," "Paul is a treasure," and, "Protect this man, Jimmy and Seth!"
Maybe there's something inspiring about actually seeing, as Paul said, "a real person – not a character," which is essentially what Paul T. Goldman does by the end of this brief, weird, wonderful little show. Then again, maybe everything drifts toward fiction in the end, and the medium of fantasy is the ultimate message. "I just saw someone online, an artist called Readful Things, who actually made a Paul T. Goldman action figure," said Woliner. Whatever Paul T. Goldman is – TV series, documentary, action figure, average 'everyman,' cringe comedy, a mirror to our own culture – it's great, and after 10 years, it's over.
From Point Grey Studios, Caviar, and NBC Universal, every episode of Paul T. Goldman is now streaming on Peacock.