When it comes to horror, Jason Blum and James Wan are two of the defining names of the genre in the 21st century. The two men's contributions to the genre allow them to stand shoulder to shoulder with icons like Wes Craven, George A. Romero, and Alfred Hitchcock. For almost twenty years, audiences can trace some of the scariest moments they have had in a theater back to these two.
Jason Blum's production company Blumhouse is the biggest name in horror today, responsible for franchises like The Purge, Paranormal Activity, and the recent Halloween trilogy. James Wan got his start with the hit film Saw, which launched one of the most popular horror franchises of all time. He also created another popular horror franchise, The Conjuring, which now has eight films, with a new entry set for release later in September. While Wan has moved to big blockbuster films like Furious 7 and Aquaman, he still keeps in touch with his horror roots, like in 2021's Malignant.
In 2011, Wan and Blum collaborated for the first time on Insidious. The film was a box office hit and launched a successful horror franchise that returns this summer with the fifth entry, Insidious: The Red Door. Wan and Blum have collaborated on many projects, including 2023's M3GAN. Wan's Atomic Monster and Blumhouse Productions are in talks to merge, which would create a horror juggernaut. Wan and Blum sat down with MovieWeb to discuss their decision to release Insidious: The Red Door in the summer and the overlap between horror and superhero fandom.
James Wan Talks Summer Scares
When most people think of summer movies, they think of epic blockbusters and superhero films. Summer 2023 has been dominated by some of the biggest movies centered around characters like Spider-Man, Optimus Prime, and Indiana Jones. Horror movies are most commonly associated with the Halloween season and also the early months of the year.
Yet Wan and Blum have made summer a prime horror season. Wan's The Conjuring film series has been a big hit in the summer, and Blum's The Purge franchise has only ever been released in the summer movie season.
Related: Best James Wan Movies, Ranked
Insidious: The Red Door is occupying the post-Fourth of July weekend. In fact, Insidious: The Red Door's release date, July 7, has been home to some of the biggest films of all time, including Pirates of the Caribbean: Dead Man's Chest and Spider-Man: Homecoming. How and why has summer shifted into a time for horror movies? Wan reflects on how much has changed since he started.
"You know what's ironic, maybe about ten or fifteen years ago, the rule was releasing horror films was never release them in the summertime. That was a big no-no, summer was strictly for big-budget tentpole films," Wan said.
"I think a lot of it is attributed to how audiences are changing. Younger audiences really gravitate to the horror genre. It's always been popular, and it's always been around, but what I discovered with The Conjuring is if you make a movie people really want to see and it connects with people, it doesn't matter what time of the year you release it. I do think there is an art to releasing a film, but I really think the landscape of cinema has shifted so much in recent years that you can release a horror film in the summer and compete with the big blockbuster films."
Jason Blum on Blumhouse Horror and Superhero Fatigue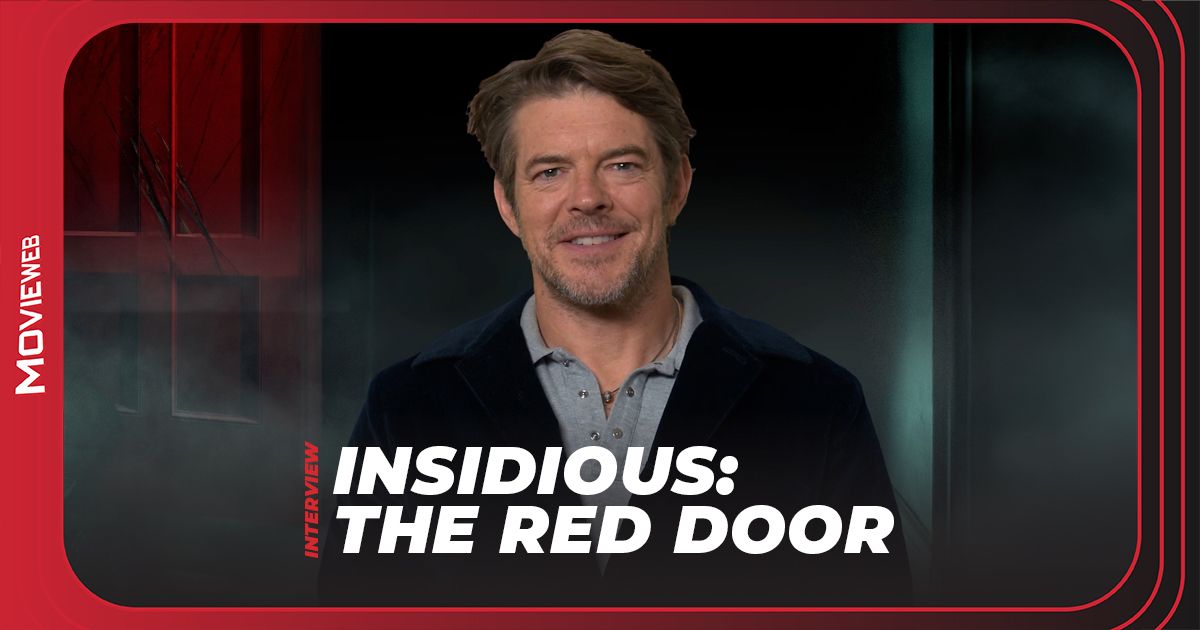 Blum, the successful producer that he is, echoed Wan's statement while also zeroing in on the profits that Hollywood was leaving on the table by not acknowledging that horror tends to have a young fanbase that has more free time in the summer.
"I completely agree with what James said. It makes sense as the audience for horror movies is largely a younger audience. They are mainly in school, and [in the summer] they are out of school. It's true, when James and I started making these movies, no one wanted to put them in the summer, and I have no idea why because they certainly work for that audience which is available in the summer. They are available seven days a week as opposed to just two nights. It has proved a great time to release horror movies."
Blum also hints at superhero fatigue, a notion that certainly seems more likely now than ever before. "I think another reason is there are so many superhero movies, and the audience needs some alternative to that, at least for a couple weekends, and horror movies provide an alternative."
Related: Best Blumhouse Horror Movies So Far, Ranked
Horror and Superheroes Overlap
While both Wan and Blum are horror icons, they have also dipped their toes into a variety of genres, notably superhero films. Wan is, of course, the director of Aquaman and the upcoming sequel Aquaman and the Lost Kingdom. Blum has been developing a reboot of Spawn for years now, with the project rumored to be starting up soon.
The horror genre has produced many directors who would go on to direct superhero films. Sam Raimi with Spider-Man, Scott Derrickson on Doctor Strange, David F. Sandberg with Shazam!, Andy Muschetti with The Flash and, of course, new DC Studios co-president James Gunn.
What is it about the two genres that attract the overlap of talent? Wan has an idea. "I think the fandom between the two worlds kind of crossover," said Wan. He continued:
It is interesting that a lot of horror directors have gone on to make superhero movies. A lot of us have crossed over to make superhero films. I think the storytelling aspect is what we gravitate to, and we tell stories that are heightened in the horror genre. We then get to do it again in the superhero genre, and I do think they complement each other very well in some respect.
Before Wan's big superhero film Aquaman and the Lost Kingdom, you can see Insidious: The Red Door in theaters July 7th courtesy of Sony Pictures.