My Animal made its premiere at Sundance Film Festival in Park City, Utah earlier this week, but for director Jacqueline Castel, the journey actually started in China. Indeed, in our phone interview leading up to the festival, Castel talked about being invited to a pitch market in China, and while the idea she brought with her was a completely different film, it was there that she met her My Animal producer, Michael Solomon.
"We kept in touch because we liked each other's projects, and then he reached out [and] shared My Animal with me," said Castel. "It was funny because I didn't realize at the time that I already had kind of met the screenwriter, Jae Matthews, because of her band Boy Harsher. We met through the music scene in New York." Castel revealed how, upon reading the script, she "instantly connected" to the world Matthews' had established, particularly the unique way in which it explored the werewolf genre. "It's really compelling to be able to bring something out in a different while also having a very classical story and archetypal characters."
Selected as part of Sundance's Midnight program, My Animal stars Bobbi Salvör Menuez as Heather, whose stifling existence in her small wintry town has left her feeling outcast in more ways than one. Between her alcoholic mother, her inability to join a hockey she so desperately wants to be part of, and the fact that she is a werewolf who must be chained to her bed every full moon, there isn't much going for her. Of course, things change when Jonny (Amandla Stenberg), an enigmatic figure skater, moves into town and starts skating at Heather's rink. What follows is a moody tale that is equal parts steamy love story and small town monster flick.
Shooting My Animal in Canada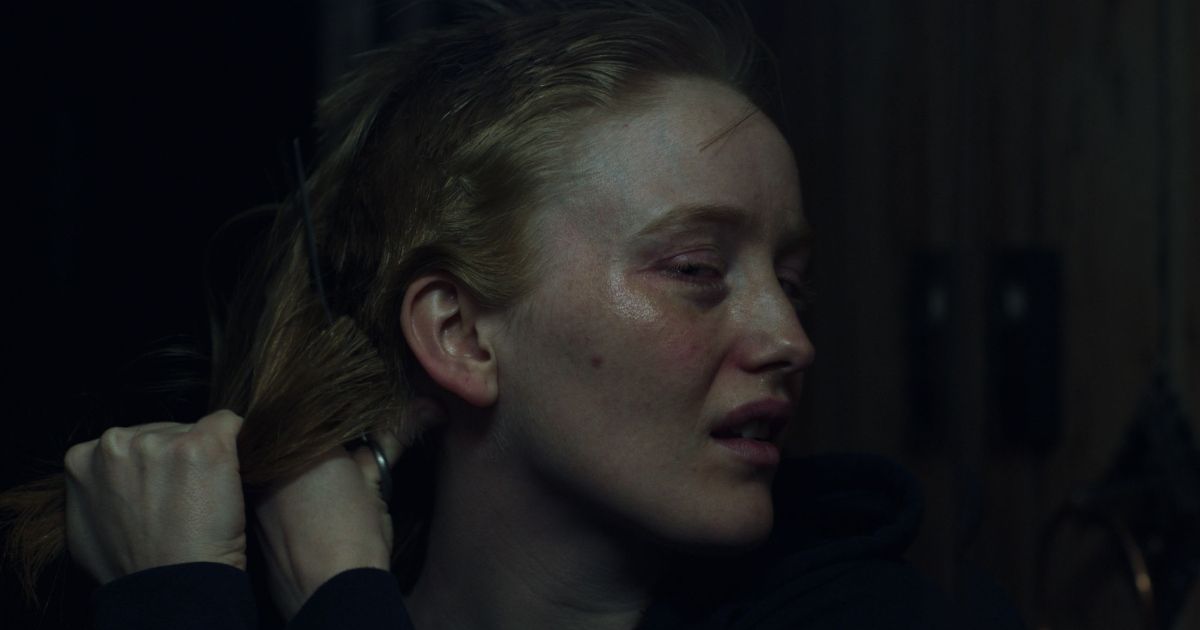 "I was very particular about the arena that I wanted to shoot in. I really wanted a red arena. It was in all of my pitch books," said Castel, which makes sense considering how big a role the ice rink plays not only in My Animal's plot — it's where Heather first meets Jonny, after all — but in the film's overall exploration of Heather's psychology. "It's a very important space to her understanding her own identity, who she wants to become, and what she wants and yearns to be. It's a really dynamic space from that perspective."
Related: Actress Travina Springer Talks Sundance Premiere of To Live and Die and Live
This effectively led Castel and her team to shoot My Animal in the small town of Timmins, Ontario in Canada. "They had the perfect arena [and] I fell in love with the feeling of it," said Castel, but of course, shooting in an ice rink came with its own set of particular challenges. Between the cast and crew being on ice and the technical difficulties associated with trying to record audio in a space where sounds naturally ricocheted across the arena, the production team had to get creative during shooting. "It was definitely really complicated, but it's fun because it's this hyper-stylized environment, if you think about it. Everything is sort of exaggerated because it's meant to be a space that exaggerates action."
On Casting Menuez and Stenberg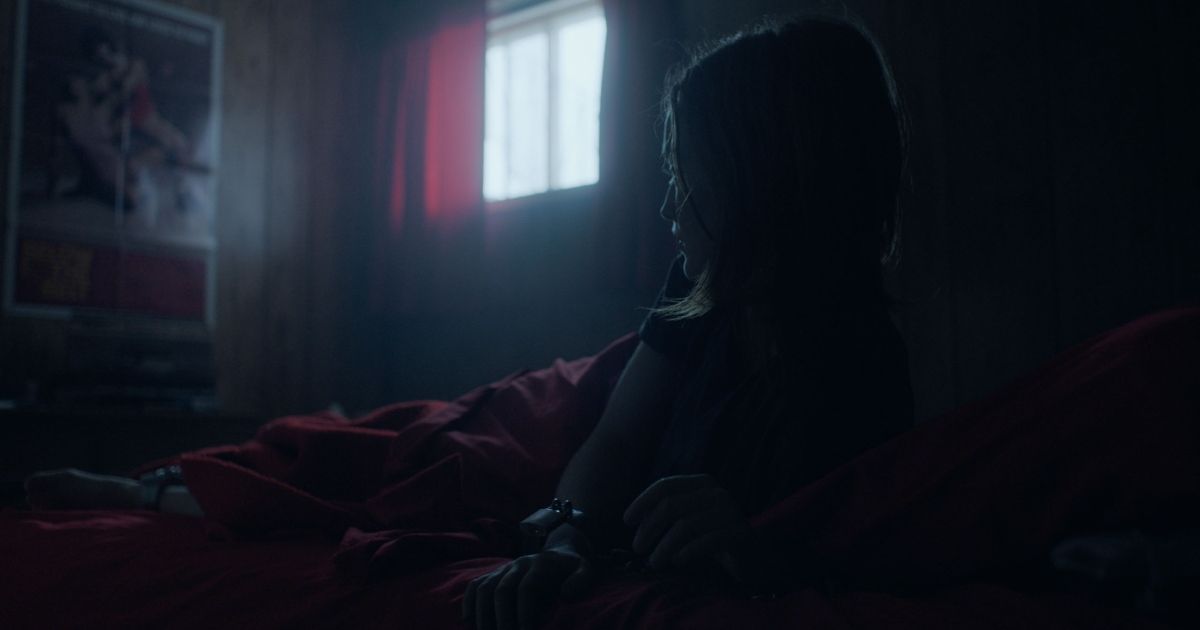 Since My Animal's premiere screening at Sundance, both Menuez and Stenberg have been racking up praise for their performances, with IndieWire calling Menuez "tremendous" and The Hollywood Reporter remarking on "the palpable chemistry" between the two. Indeed, Castel's film overall hinges on the performances of its two leads, particularly the actor playing Heather. It's no wonder, then, that she had always had Menuez and Stenberg locked in for their roles. "Bobbi and Amandla were my top picks for the film from the very beginning," explained Castel, "so I feel really grateful that they came onboard together on this project."
Related: Exclusive: The Team Behind Aliens Abducted My Parents and Now I Feel Kinda Left Out Discuss Their Sundance Premiere
In fact, Menuez was cast early on in the process, and it was only when they and Castel had a discussion about Castel's choice for Jonny that Menuez serendipitously revealed their personal relationship to Stenberg. "Bobbi was like, 'We're friends. We know each other,' [so] we formally approached Amandla while Bobbi was also speaking to her on the side and really encouraging her to get involved."
Fortunately, Stenberg felt a connection to Jonny, and ultimately accepted the part. Castel added, "I think there was just something really special that there were these personal narratives being brought to the material, and the two of them obviously already had chemistry."
My Animal is currently playing at Sundance. Visit the festival's website for scheduling details.