Michael B. Jordan directs himself as boxer Adonis 'Donnie' Creed in the next installment in the Creed franchise, Creed III. This is not only the seasoned actor's first time he gets to direct himself, but it's also his directorial debut. In an interview with Empire Magazine, Jordan talks about what it's like directing himself, having taken advice from other actors who have done the same:
"Talking with Denzel [Washington] and Bradley Cooper and others who have directed themselves, they told me you have to find your groove and your pace… but it's also like having a superpower: within your performance, you can also direct. It saves some time in some areas, because you get a chance to self-correct in the moment. So that's a liberating experience to have. It became fun after a while."
The Creed franchise is a continuation of the classic Rocky franchise, which began back in 1976. Jordan's character, Adonis Creed, is the son of one of Rocky Balboa's opponents, Apollo Creed. Since there are some big expectations to meet, it's no surprise that Jordan took counsel from other stars on acting and directing in the same film. Denzel Washington directed and acted in Antwone Fisher, The Great Debaters, and Fences, while Bradley Cooper did the same in A Star Is Born, which he also wrote.
The director of Creed, Ryan Coogler, returns to contribute to the upcoming third installment, although as a writer rather than a director. Coogler is known for writing and directing Black Panther and its sequel, Black Panther: Wakanda Forever, both of which also featured Michael B. Jordan.
Related: Creed III: Jonathan Majors Says Trading Punches With Michael B. Jordan 'Was Like a Sick Dream'
Creed III's Antagonist Will Have a Lot of Depth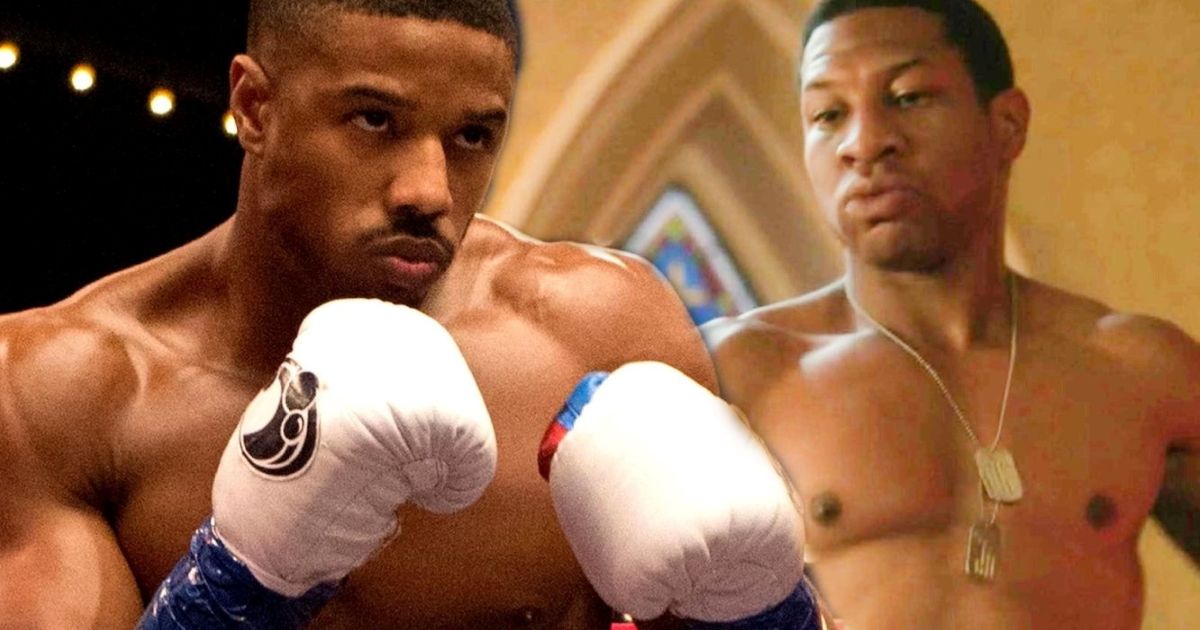 There's no boxing movie without a menacing opponent. Adonis Creed will face off with ex-friend Damian Anderson, played by Jonathan Majors. Damian is recently released from a longtime stint in prison and is jealous of Creed's fame and fortune, which he feels he would've achieved had he not been locked up. In the same interview, Michael B. Jordan sheds some light on Major's character:
"I think he has an intensity and a realness of character we haven't seen before… He's a grounded character who's antagonistic by nature, but it comes from an honest place, real emotions. He's not a moustache-twirling villain; I wanted people to understand him, and to make it hard for people. I think those make for the most complicated and interesting ones to watch."
Creed III will release on March 3, 2023, and produced by MGM Studios. Along with Michael B. Jordan and Jonathan Majors, the cast includes Tessa Thompson, Wood Harris, Florian Munteanu, and Phylicia Rashad.