If Hallmark goes home for the holidays with their annual Christmas movies, then Hulu is getting high for the holidays with their wacky new comedy, It's a Wonderful Binge. This sequel to The Binge is still set in the same near-future America where alcohol and drugs are illegal except for one night of the year, when anything goes. It's a parodic twist on The Purge franchise, but the plot is essentially just a template for a large ensemble cast of excellent comedic actors to have some fun, while the main character, Hags, tries to propose to his girlfriend.
It's a Wonderful Binge is even more fun than the original, a bonkers cross between Superbad, The Purge, and It's a Wonderful Life. Alongside Dexter Darden as Hags, the massively talented cast includes Eduardo Franco, Tim Meadows, Kaitlin Olson, Patty Guggenheim, Tony Cavalero, Paul Scheer, Karen Maruyama, Danny Trejo, Nick Swardson, Steve Little, and more. Darden and Guggenheim spoke with MovieWeb about the Christmas comedy movie and the art of improv comedy.
Dexter Darden Grounds This Binge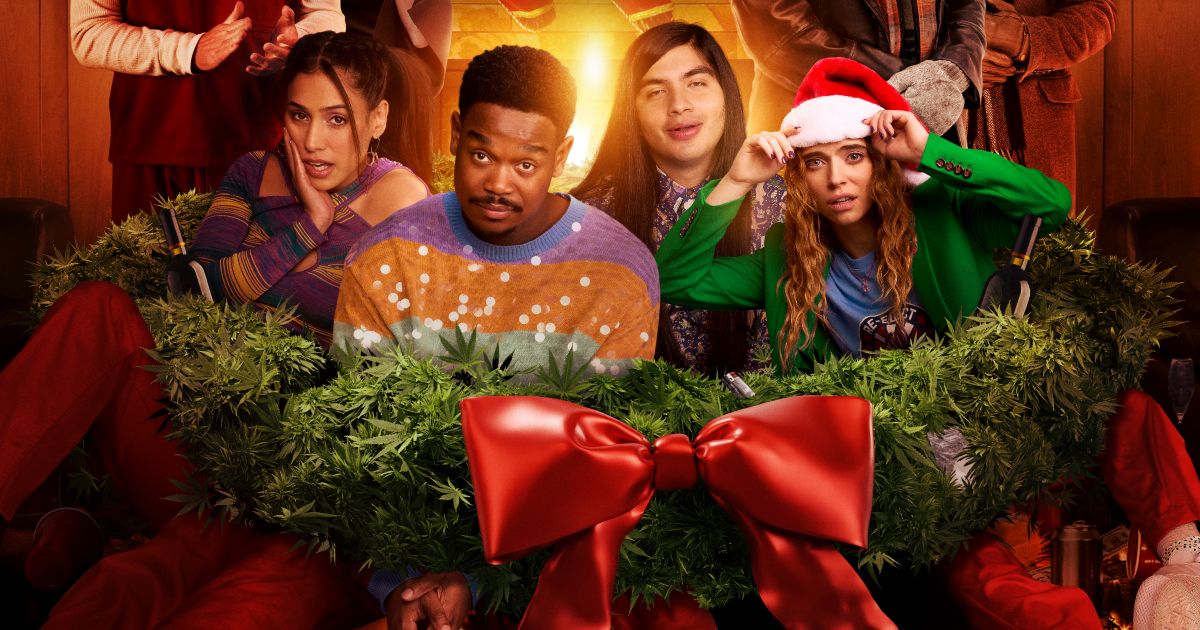 It's a Wonderful Binge mostly sees Hags and his friend Andrew go their separate ways for the holiday, as Andrew attempts to endure his awful family and Hags seeks the blessing of his girlfriend's father to propose. Hags is given an engagement ring that has been in the family for generations which has myriad ridiculous stories attached to it, in a nod to Christopher Walken in Pulp Fiction. He wraps it as a present, but unfortunately, this family sends all their gifts over to an orphanage for Christmas. Thus begins Hags' wild journey to retrieve the ring.
Darden, familiar to many for The Maze Runner franchise and the Saved By the Bell reboot, plays Hags with a lot of relatability, grounding some of the humor with genuine depth and desperation. "I never really get that job," said Darden, who embraced his chance to be the emotional core of It's a Wonderful Binge. "Usually, like in [the first] Binge specifically, I'm the guy who's like, 'Let's go! We gotta get to the binge!' So being able to kind of be the baseline of consistency for these other beautiful, diverse range of characters who are incredibly hysterical, whether it's Nick or Tony or Patty, et cetera, having the opportunity to be that baseline for them is really cool. So I'm happy to translate that."
Darden Was More Than Happy to Binge Again on Hulu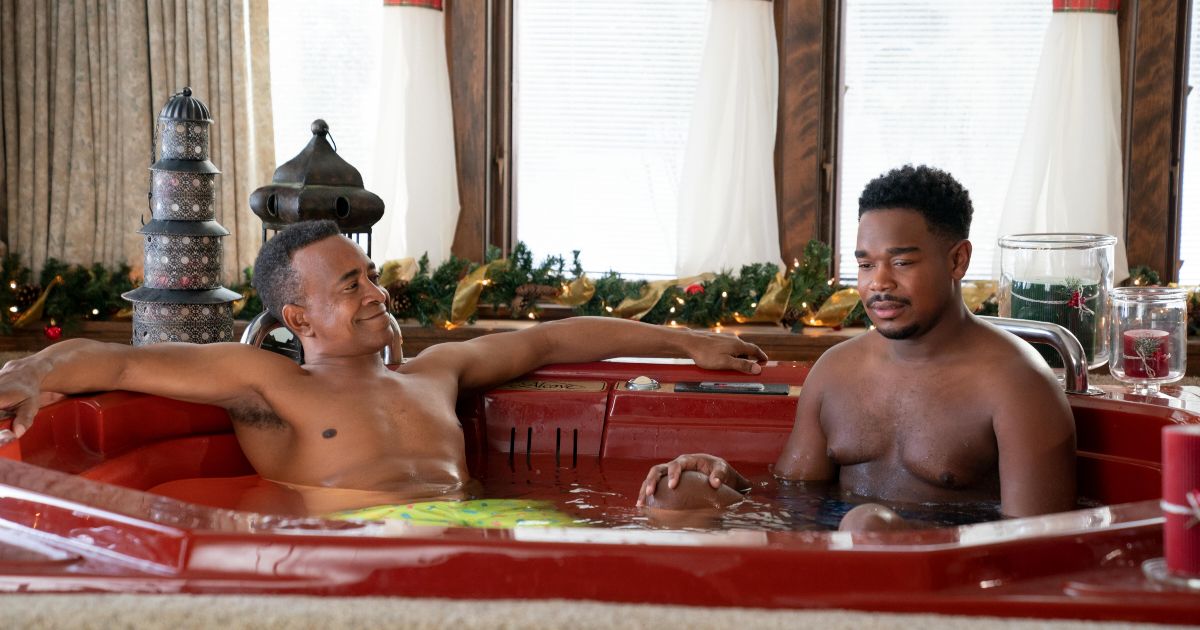 Darden was a stand-out in the first film and had a great time making it; watching these Binge movies, it's clear just how much fun the cast and crew are having. When the production company American High and Hulu wanted a second movie, he was immediately on board. "When I got the call to The Binge 2, I was really, really, really excited," said Darden emphatically. "Anytime you get the opportunity to do a movie, it's great. And then if you get the opportunity to do a movie again, with the people who you love again, and the studio says it's good enough to do it again, that makes you feel even better." Darden elaborated:
You know, I've been fortunate in my career to have that experience before, like when we shot The Maze Runner. We knew that there were two more books, but we didn't know if there'd be two more movies. Then the movie came out, it did well, people liked our cast, people liked the film, and then we were able to come back and do parts two and three. So to have that experience be done with a movie like The Binge, which is a comedy set in this really crazy world, and have the opportunity to be able to come back and do it again when Hulu said, "Yeah, you guys can do it," it's really awesome. So I'm just blessed to be here, to be doing it again.
Related: Exclusive: Dexter Darden Gives Inside Scoop on Half Baked 2 and Playing Dave Chappelle's Son
With this Christmastime Binge, it's easy to imagine seasonal variations of this template in future movies — a Halloween Binge, an Easter Binge, an Earth Day Binge. If so, Darden will be on board. "I hope to do it a third time, and I'll do it a fourth, but they've gotta call me right," laughed Darden, "and then I'm going to pick up!"
It's a Wonderful Binge Casts Comedy Legends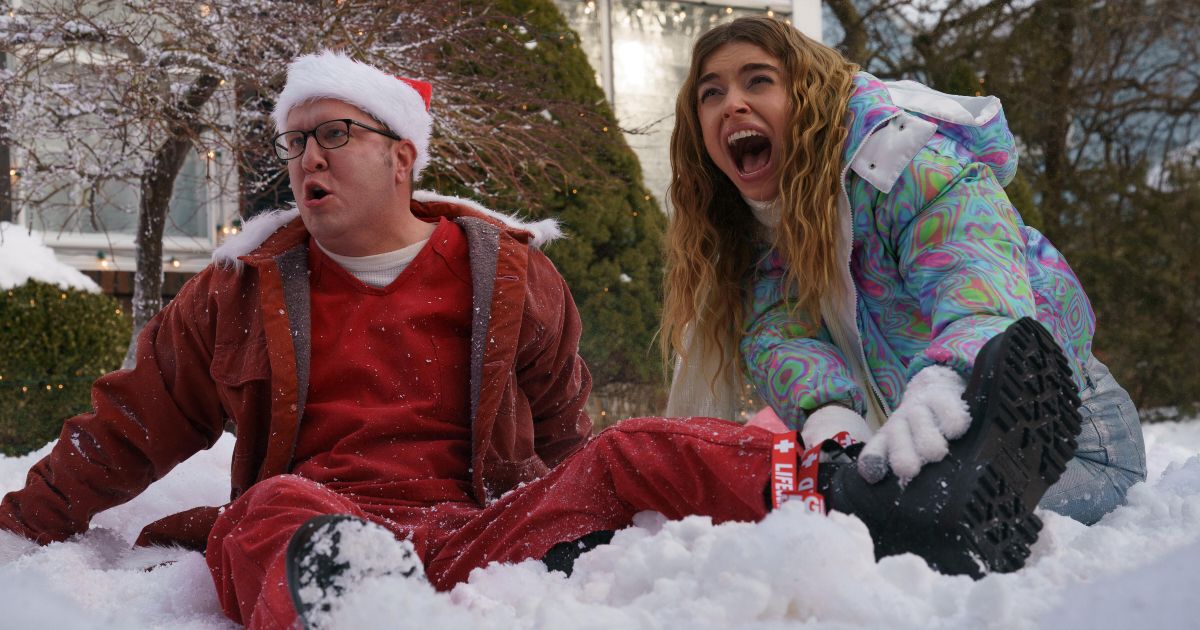 One of the reasons that It's a Wonderful Binge attracted so much comedic talent is how filmmaker Jordan VanDina created a solid structure and wide array of characters, but encouraged improvisation, extended riffing, and a fun, loose environment. The result allowed very funny people to act off each other, strengthening their comedy together in a really collaborative way.
"How I like to work is really based off my castmates in the scene," explained Darden. "So I know Eduardo, Eduardo is one of my best friends in the world. I love him. He's really my brother. So we have a great ebb and flow." Aside from Franco, Darden was taking on the leading man role in a cast of viscerally hilarious comedy institutions. He continued:
But when you're working with a legend like Tim Meadows, you sit down into his world, and you say, "Okay, how are we doing this? Let's play together." Whether it's Karen or whether it's Tony and Patty, I'm having those moments to just react and dance with them. They're all so professional and experienced […] We're laughing, we're having a blast, but you can rely on your castmates because you know the work is going to be done.
"For me, stepping into this role of being a more straight-edged kind of leading man, it's always something that I've aspired to," said Darden. "So having the opportunity to do it with these guys in a world like The Binge which I was familiar with, and laugh and joke and cry, and move forward in my career while simultaneously being able to play with them, it was just truly amazing, educational experience."
Patty Guggenheim Goes From Madisynn King to Delray Donna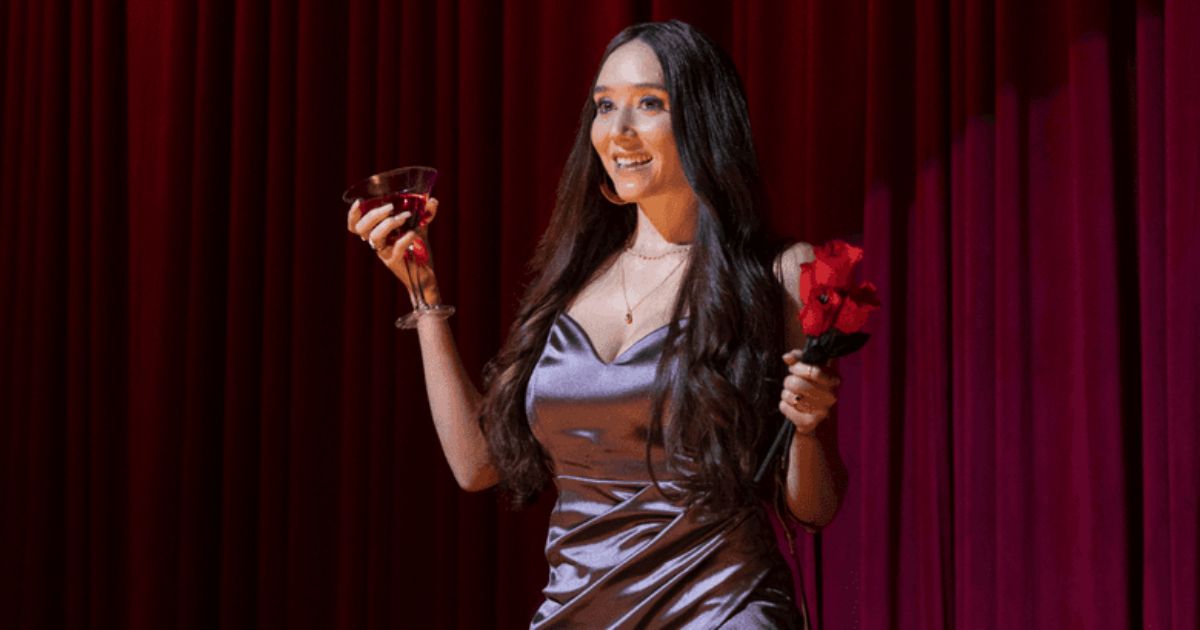 One of those aforementioned experiences came in his scenes with the hilarious Guggenheim and Cavalero, who are two of the highlights of It's a Wonderful Binge and made it hard for Darden to keep a straight face. "Tony Cavalero plays Pompano Mike and Patty Guggenheim plays Delray Donna, and working with them, being the improvisational masters that they are, is just truly thrilling left and right," said Darden.
Related: Best Holiday Movies to Watch on Hulu, Ranked
Guggenheim is an improv samurai at this point; after years working with The Groundlings and on episodic television, her name has finally blown up thanks to her fan-favorite performance as Madisynn King in She-Hulk: Attorney at Law. Her improvisation skills with Benedict Wong was so good that she essentially invented MCU canon on the spot. She was right at home on the set of It's a Wonderful Binge, playing the Floridian "life partner and spiritual adviser" to Cavalero's character. "We just have so much fun because we've worked together for many years," explained Guggenheim. "We just like to make each other laugh. So that's the best." She continued:
It was really a dream project, because you're in there with a bunch of other people who want to do exactly what you want to do, and just play and see where it goes. And Jordan has such a great brain for that, and he just wants to find the funniest thing. He's so good at being present […] Everyone in the cast is just so funny, like funny to their core, so you couldn't go wrong. It was total dream.
Guggenheim's Secrets to Improv in Binge 2 and Beyond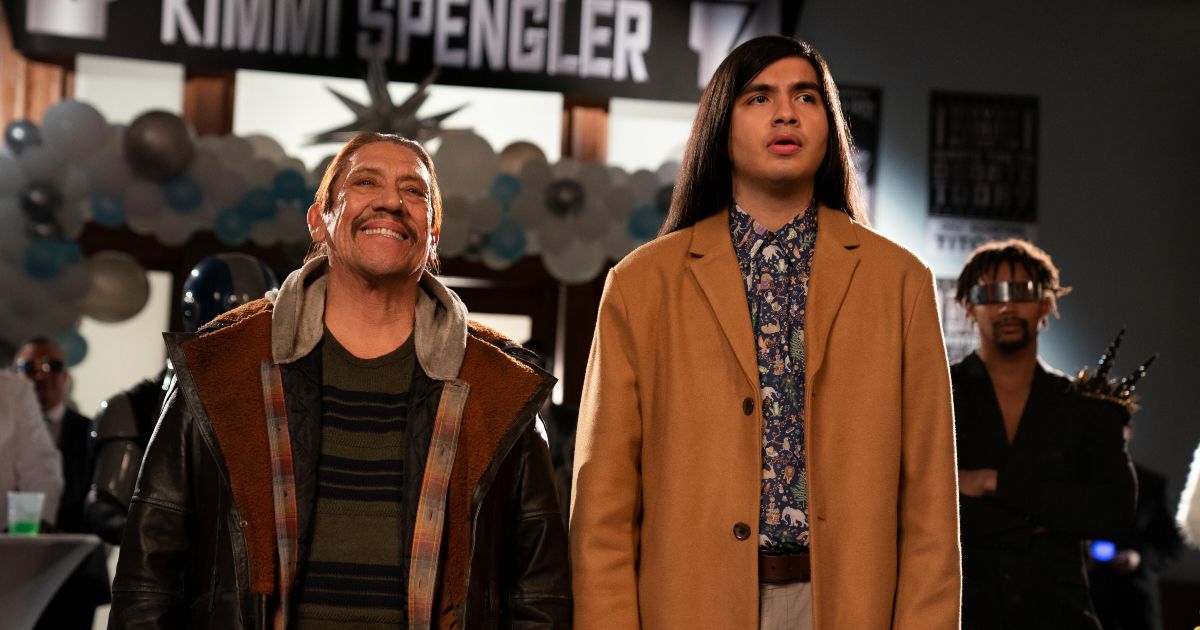 The line between what Jordan VanDina wrote in the script and what the cast collaboratively improvised was often blurred, especially because VanDina wrote the parts for various actors specifically. "Jordan, Jordan, Jordan," said Guggenheim, humbly crediting him with a lot of the comedy, though she was allowed way more than wiggle room to shine.
"He wrote it with us in mind, which was so cool. And then we got to just go crazy on takes," said Guggenheim, "like the names of the different blunts, and at the end when we were with those orphans, we already started naming them, and then we probably improvised for 20 minutes of different names. It was so much fun. So there was some really great stuff that went on, where we all just kind of found it in the moment, but it was a great combo of both that and the writing."
Finding it "in the moment" is one of the crucial components of improvisation, something the cast is extremely skilled at. "There are a lot of keys to [improv]," explained Guggenheim. "But really staying present and listening is my number one. Like, if I can just listen to what this person is saying, I can just react how I would, and something might come out that's weird or that's great. One of the other keys is working with people who also want to make each other look good and be good, and so it's kind of like just giving gifts back and forth."
All this talk of presence and gifts is perfect for the wild, holiday-themed comedy produced by American High, It's a Wonderful Life, which Hulu is gifting to viewers on December 9.