Louise Penny wrote 18 books about Chief Inspector Armand Gamache in 17 years, an even more remarkable achievement when one considers how popular and acclaimed many of the crime novels were. Gamache works for the Sûreté du Québec, or the Québécois police, and the books often find him solving murders in the fictional town of Three Pines.
The eight-episode Prime Video series, Three Pines, plays fast and loose with the Penny novels, sewing together plot strands from different books with what appears to be similar materials, but is actually a very different patchwork. Penny's novels were noted for their lack of sex and violence, along with an inherent kindness and generosity, making the franchise a bit of a rarity in the crime drama landscape. While Three Pines is certainly nowhere near as grisly as the average Criminal Minds or Law and Order: SVU, it adapts Penny's work through a much sadder, darker lens.
Three Pines Sees the Gamache Books Through a Glass Darkly
Three Pines follows Gamache as he's called into the titular town for the first time to investigate the death of CC de Poitiers, with the first two episodes taking their cue from Penny's book A Fatal Grace. De Poitiers was electrocuted in front of practically the entire town during a highly Canadian scene — an outdoor curling event on Boxing Day. Various small details leads Gamache and his detectives to the conclusion that de Poitiers, a contemptible woman who was quietly hated by the whole town, was murdered.
Related: Best TV Series Coming to Prime Video in December 2022
This is where the major deviation of Three Pines begins. Gamache gradually begins to suspect everybody in town, each of whom seem to have motives, are secretive, spout lies, and are sometimes rude and unwelcoming. In Penny's novels, the town feels closer to Cicely, Alaska in the show Northern Exposure than it does the enigmatic, nefarious town in Twin Peaks. People are often kind and welcoming in the books, aligning with Penny's push toward positivity. These were the kind of books where Gamache, as Penny notes, would give his associates and new detectives, "Four sayings that can lead to wisdom […] I was wrong. I'm sorry. I don't know. I need help."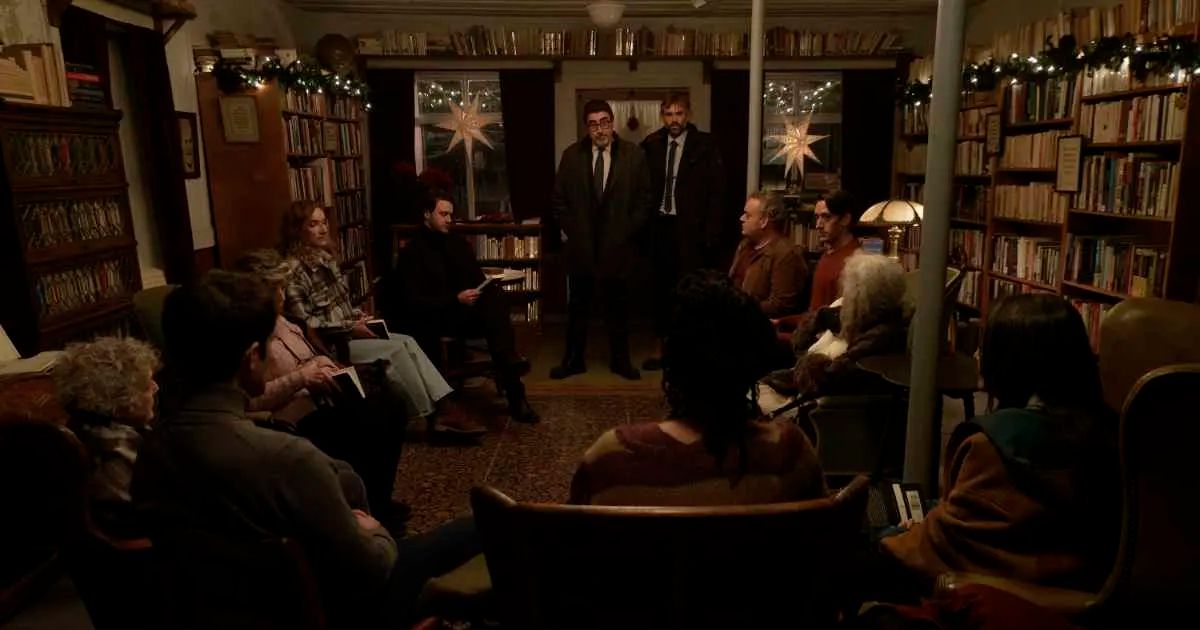 Inversely, Three Pines is downright paranoid, brimming with obstruction of justice and hostility. Penny herself noted this on her Facebook page and disapproves. "You might notice that the 'Ruth' character describes Three Pines as a place that will expel people who don't belong. I need to make clear that I fought and fought to have that line changed in the show. It is, as you know, the antithesis of what Three Pines is about." Penny continues:
It makes me wonder if they understand the heart and soul of the village. Three Pines is the soft landing, the open arms, the place at the table. In an often cruel and turbulent world, where physical safety can never be guaranteed, it is a place where we are emotionally safe. Because we are accepted.
Alfred Molina's Inspector Gamache Investigates Indigenous Issues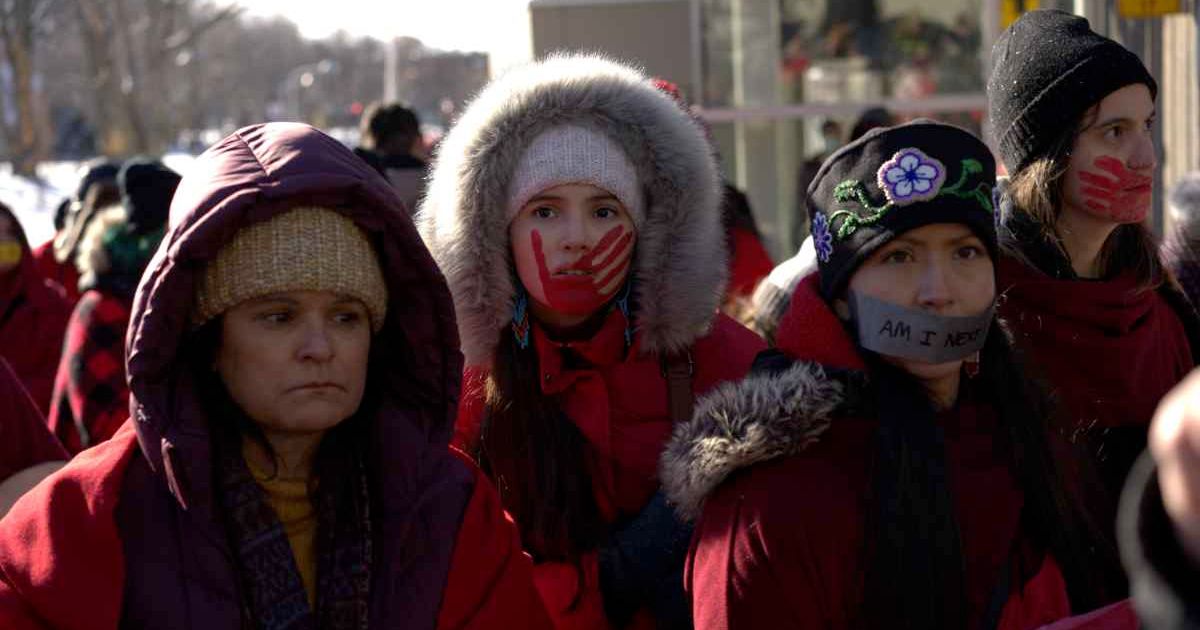 Three Pines is being made about two decades after Penny wrote her first installment of these novels, and the world is obviously a very different place. In recent years, there has been a reckoning over Canada's history with Indigenous people and the lasting impact of their abuse, especially after 'residential schools' have been discovered with the countless dead bodies of Indigenous children. Over 4,100 have died or gone missing, though the number is likely much, much higher. Three Pines focuses on these issues, with Gamache's dedication to find a missing Indigenous woman becoming the through line of the series.
Penny's snowy, polite, kind Canada comes across very differently in Three Pines as a result. People are bitter, hesitant, and distrustful, and while the plot of Three Pines often mirrors the books' narratives, the entire vibe is different. However, Inspector Gamache remains essentially the same, with the help of the great Alfred Molina. Gamache provides audiences with a nice break from the typical detectives on TV, who seem contractually obligated to have addiction, anger issues, deep trauma, or antisocial behavior.
Related: Best Murder Mystery Movies Based on Books, Ranked
Gamache is different, even if he does have deeply painful emotional baggage. Molina has always been excellent at displaying warmth and compassion, even when playing villains (like Doc Ock in Spider-Man) or irrevocably haunted and damaged men (like a lawyer in Promising Young Woman). He's no different here, able to organically achieve gravitas and authority while never once compromising his persistent optimism and hope in humanity. He's not just a great counterpoint to the dark mood of Three Pines, but a wonderful manifestation of Penny's character, even if the show's writing doesn't always honor him.
Jean-Guy Beauvoir, Yvette Nichol, and Other Underwritten Three Pines Characters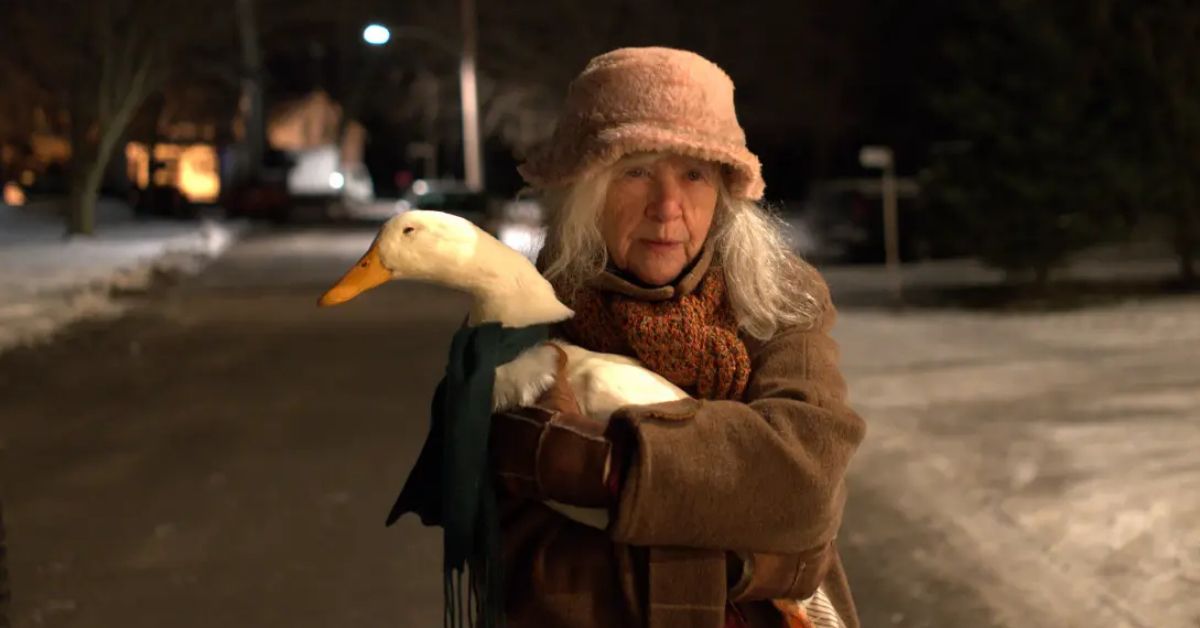 While Gamache is fleshed out rather nicely, even when it's only through small details, the vast ensemble of supporting characters in Louise Penny's books are let down by Three Pines. Rossif Sutherland does a great job as Jean-Guy Beauvoir, a fan-favorite character, but like nearly everyone else in the show, he simply isn't given much to do. Elle-Máijá Tailfeathers is subtle and beautifully layered as Isabelle Lacoste, and Sarah Booth is a surprising revelation as Yvette Nichol; she feels different from the way Penny writes her, but she's quietly hilarious and a bit of a wild card, making her a nice contrast from much of the series.
The townsfolk and the Indigenous cast do their best, but they're simply lost in the show's shuffle as Three Pines tries to squish together multiple books and a connective story. Watching almost anyone in the show, it seems like their only direction was, "Lie but make it obvious." Almost everyone in town is giving the exact same performance, and only some come from better actors who can make the clumsily unnatural dialogue convincing. Fortunately, the mysteries themselves are really well-developed and interesting to follow, thanks to Penny's careful narratives formulated years ago in her books.
If you can sit through the awkward interactions and sometimes weak scripts, Three Pines does make for a good mystery series with a fantastic lead who stands out in the police procedural environment; additionally, its focus on the stories and histories of Indigenous people and the residential schools is a wise decision that is handled well. Much of that is thanks to Penny's original work, though credit should also be given to the cinematography, location scouting, and, on occasion, directing. Three Pines, with its wintry, sprawling environment, is usually beautiful to look at, even if sitting through it can provoke some eye-rolls.
From Left Bank Pictures, Muse Entertainment, Amazon Studios, and Sony Pictures Television, Three Pines premieres with two episodes on December 2, with Prime Video adding two new episodes each Friday through December 23.