There were two Wednesdays on the set of Wednesday, but neither one ever brought up that fact to the other. Recently, Netflix debuted Wednesday, an Addams Family reboot that reimagines the titular member of the creepy and kooky family with Jenna Ortega in the role. During production, Thora Birch unexpectedly dropped out, opening the door for Christina Ricci to be brought in to replace her. This was significant as Ricci, a former child star, famously played a younger Wednesday in two of the live-action movies from the 1990s.
In a new interview with MTV News, Ortega spoke about her Netflix series with co-star Emma Myers. She revealed that even with Ricci on the set, the two never once spoke about playing the same character. As Ortega explains, she believes Ricci didn't want to influence her performance, and from her own viewpoint, Ortega felt it best to focus on her own portrayal to avoid having her Wednesday feel like a carbon copy of Ricci's.
"I think when she was on set, neither one of us said Wednesday once to each other. I think because she knew not to say anything to me… I don't think she wanted to get in the way of my performance and feel like she was overbearing. And I felt like I didn't want to pull up something that she did 30 years ago. For one, the sake of my own benefit, but two, yeah, I didn't want to rip her off, and I didn't want to be too much like her. I think our show has superpowers, and outcasts, and evil ghost pilgrims. They're two very different people, our Wednesdays, I think."
Watch the full interview below.
Related: Wednesday Showrunners Tease More of the Addams Family in Potential Second Season
Christina Ricci: Former Wednesday Actress, Current Wednesday Series Star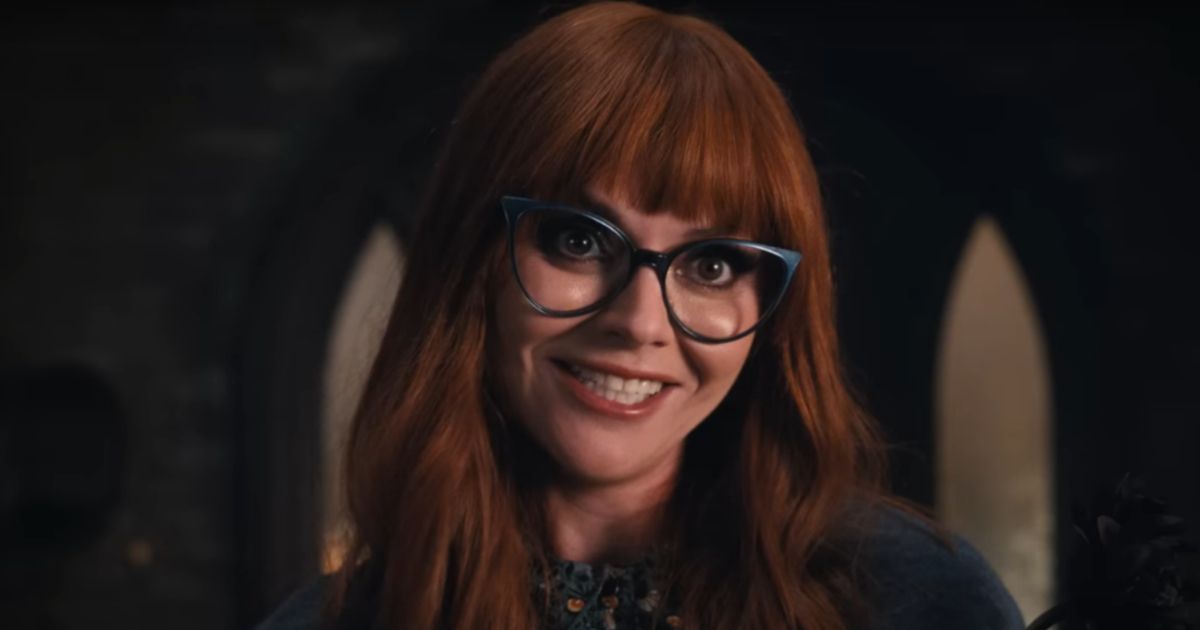 In the series, Ortega brings to life a reimagined version of Wednesday Addams as she attends Nevermore Academy after leaving the family mansion. Ricci plays Ms. Thornhill, Nevermore Academy's botany teacher. Other cast members include Gwendoline Christie, Riki Lindhome, Percy Hynes White, Jamie McShane, Hunter Doohan, and Emma Myers. Also featured as the Addams Family members, who will be popping back up in season 2 if Netflix renews the show, are Luis Guzman as Gomez, Catherine Zeta-Jones as Morticia, and Isaac Ordonez as Pugsley.
"The series is really about a girl who sees the world in black and white, and learning there are shades of gray," co-creator and co-showrunner Al Gough recently said of where season 2 could go, via TVLine. "I think like any relationship or any friendship, it can get complicated by other factors. It's never going to be smooth sailing. And it's really her learning to navigate the ups and downs of friendship."
Wednesday is now streaming on Netflix.