Adolf Hitler is still alive. Meyer Offerman duped everybody—he was a Nazi doctor in hiding all along. Then came his surprising death. Those were the major reveals at the end of the first season of Hunters three long years ago. Fans will undoubtedly welcome the return of the alt-history Nazi-hunter series led by Al Pacino (House of Gucci, The Irishman) as the mysterious Meyer Offerman when the show drops on Prime Video for its second and final season on January. 13.
Expect high drama and plenty of plot twists in the last outing of the Jordan-Peele-produced romp, which also stars Logan Lerman (Bullet Train), Josh Radnor (Fleishman is in Trouble, How I Met Your Mother), Jerrika Hinton (Servant), Lena Olin (Riviera, Alias), Tiffany Boone (Nine Perfect Strangers) Carol Kane (Unbreakable Kimmy Schmidt), Louis Ozawa (Grey's Anatomy), Kate Mulvany (The Twelve) and Greg Austin (Mr. Selfridge).
Big news: Jennifer Jason Leigh (Atypical) comes on board for the final showdown, playing a fiery character, Chava Apfelbaum. Her presence becomes a major awakening for Lerman's troubled Jonah. With so much at stake, MovieWeb chatted up series creator/showrunner David Weil and star Lerman on what we can expect in season two.
Know The Backstory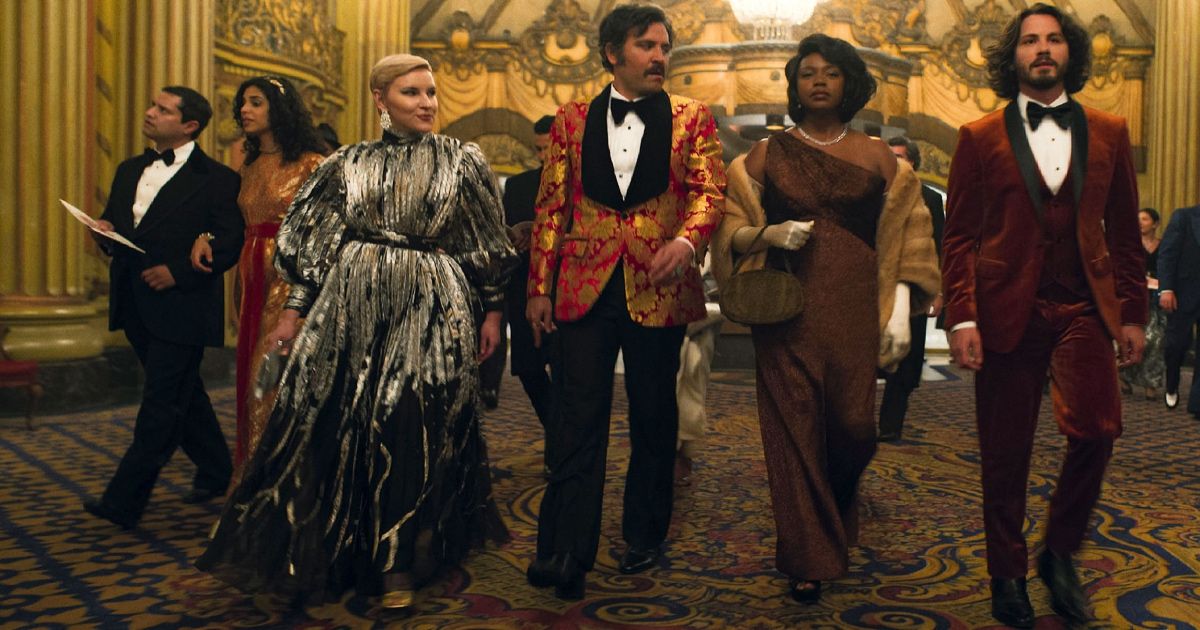 "Though this season has an alternate history bent to it—there are many fictionalized elements within the season—I hope that it offers a sense of catharsis and justice that unfortunately the world never received with bringing Adolf Hitler to justice," Weil told MovieWeb. "Even in this fictionalized way, I hope that the audience can feel just a small sense of that catharsis and wish-fulfillment that we do go after Hitler and try to exact vengeance and justice against him."
To be sure, jaws dropped at the end of season one of Hunters. Joe (Louis Ozawa) is kidnapped and taken to South America where—surprise!—Hitler is alive alongside The Colonel (Olin), who is actually—what's this?—Eva Braun. Folks in sync with history know that in real life, Hitler and Braun married and allegedly killed themselves before being taken into custody in April 1945.
The other big season one twist involved Jonah (Lerman). Using his grandmother's notes, Jonah tracks down the man he believes is Wilhelm Zuchs—The Wolf—the brute responsible for atrocities when Jonah's grandmother and Offerman were at Auschwitz. Jonah kidnaps the guy and brings him to Offerman, who stabs the man in the neck. Jonah is confused. Seems Offerman specifically told Jonah's grandmother Ruth that he'd hunt the evil man down, and before killing him, offer a Jewish prayer. Offerman didn't do that, and when Jonah questions him about it, he has no idea what he's talking about—because Offerman is actually the ominous Wolf. There's this business about Offerman/the Wolf being reformed and getting plastic surgery but let's not wander too deep into that plot twist. Offerman bites the dust by end of the episode. German actor Udo Kier plays Hitler in Season Two.
Related: Sick Review: Scream Writer Scares Up Another Great Slasher Movie
Weil and Lerman believe season two will be a riveting ride. "There's a lot of surprises this season; things that are challenging for Jonah, my character in particular, but I can't give too much away," Lerman admitted. "There's good twists, and things people want to expect, but what I really love about the season are the action sequences. And the idea of—at least in the beginning of the season—getting the gang back together because they've drifted off over the years. So, it's about reassembling the team. I love stories like that and there's a lot of surprises for the audience."
About that… expect a time jump when you dive into season two. Many of the Hunters have moved on from the events in season one. When an accident derails their exploits in Europe, The Hunters must band back together to hunt down Hitler. Meanwhile, Weil takes audiences back into the past, too—all that Offerman/Wolf brouhaha—shifting from 1979 to 1975, when "Offerman" was still alive and recruiting Nazi hunters.
"I think Jonah, for me as an actor and as someone who's lived with him, it's been very exciting," Lerman said. "There's an elegant change in his character in season two. He's very different than season one; much more hardened. The experiences of season one really shaped where he is now. He's someone who's dealing with the trauma of that moving forward."
"It's been fascinating for me to play around with Jonah's complexities," he added. "You know, carrying the weight and responsibility of where he's at, the position that he's in, what he must do, and kind of grappling with his personal and professional life. Where's the balance?"
The Deeper Message of Hunters
For Weil, creating the series about Nazi hunters was linked to something deeply personal. "When I wrote the series back in 2014, the urgency of antisemitism was always deeply felt by myself as a Jewish person. And Jews around the world have experienced and feel anti-semitism daily," he shared. "So, what's really interesting to me this season is how this illness of anti-semitism, the scourge of it, has come into public consciousness and culture, even in this past year, in ways we haven't seen for some time."
Look around. Bold headlines abound. Several months ago, for instance, Variety reported that the Kanye West documentary, which was completed, was scrapped doc in the aftermath of controversial comments made by the hip-hop star.
"In terms of religious hate crimes, more than 60 percent of them are against Jews," Weil noted. "So, my hope with this season is that it debunks many of these insidious myths of anti-semitism and of Jews, and showcases stories like this around mighty, powerful, brave, courageous Jewish characters, which we don't often see in the portrayal of Jewish characters in cinema."
Related: Exclusive: Director Antonino D'Ambrosio Discusses His Powerful Roberta Flack Documentary
Weil also revealed that creating the series was "incredibly cathartic" for him. "Writing the words on the page, and the action that you'll see play out in Episode Six, and Episode Eight, was really moving for me," Weil said. "I think there's a great deal of responsibility on storytellers, other writers, and actors and directors that we all feel in telling this tale."
He went on to share an anecdote: "I was able to bring my grandmother Sarah to life in this series. She is a character in the final episode. So, writing her, and then being on set with the actress who portrays her, and telling this actress about my grandmother—showing her photographs and hearing her voice—was very moving. It really felt full circle. I wrote this to honor my grandmother's memory and her story. And to be able to include her in this tale, in a small way, was very meaningful."
One Final Twist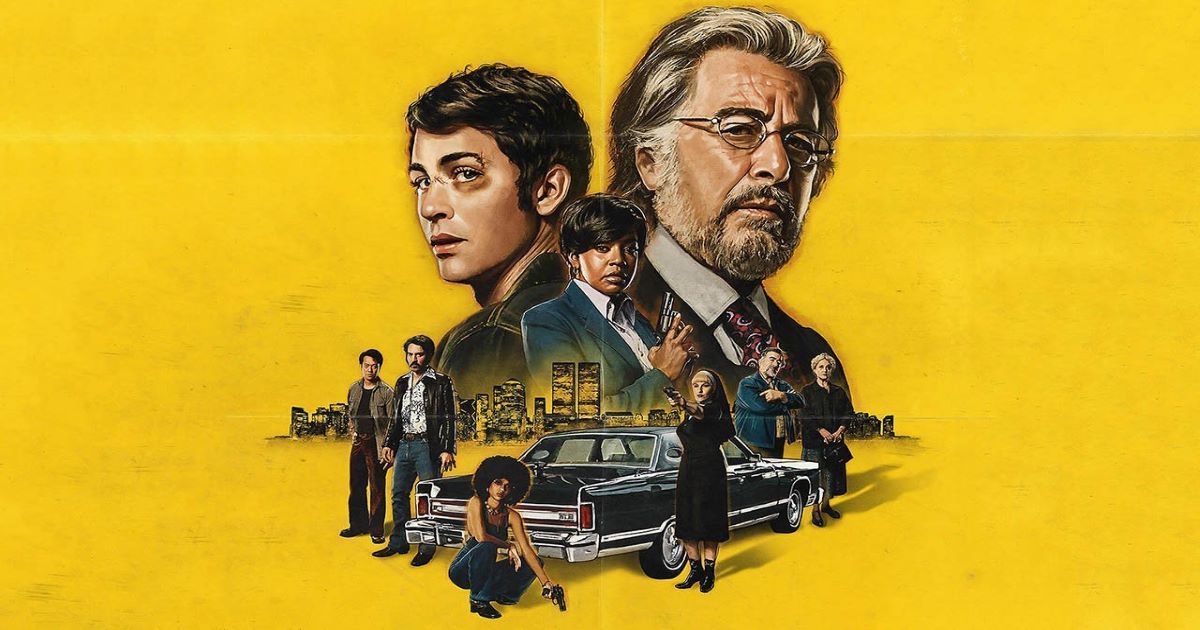 Fans of Hunters take note: Hunters has released a six-episode companion podcast series (available on Apple) dubbed Chutzpah: Hunters Presents True Stories of Resistance. The first three podcast episodes dropped on December 13 and included installments featuring remarkable and true stories of heroism, resistance, and sacrifice during the Holocaust.
Three additional podcasts debuted on January 3. The unique companion project from Prime Video, Monkeypaw Productions, and Story Mill Media is hosted by Weil.
Catch Season Two of Hunters on Prime Video on January 13.