"I don't know if I'm hopeful, but I definitely am not completely discouraged," said Japanese director Hirokazu Kore-eda during our conversation at the Toronto International Film Festival. Sitting in a windowless conference room inside the festival's press and industry headquarters, we met to discuss his newest film, Monster, which just made its North American premiere here. Considering how his film examines — perhaps, more correctly, skewers — many timely themes, from ignorance and bigotry to the failure of institutions meant to keep us safe, themes that are products of our "post"-pandemic world, his current outlook on the world seemed a natural place to start.
Kore-eda's first film set in Japan since 2018's Shoplifters, Monster weaves three separate narratives that each center around why young Minato (Sōya Kurokawa) starts acting out at home and in class. The first chapter focuses on Saori Mugino (Sakura Andō), Minato's mother, who learns that her son's strange behavior might be the result of questionable interactions with his new teacher Hori (Eita Nagayama). She meets with Minato's school principal (Tanaka Yūko), but is met with scripted apologies and even more unanswered questions.
Saori grows desperate as Minato's behavior worsens, and yet the principal and her fellow administrators remain unhelpful. What's more, when Saori meets Hori face-to-face, his apology feels forced and comes across as insincere. Of course, nothing is really as it seems: it's only after the second and third chapters of Monster, which retrace the events from Hori and Minato's points of view, respectively, in a Rashomon-like effect that we learn the full truth of the young boy's situation.
Using Yûji Sakamoto's Words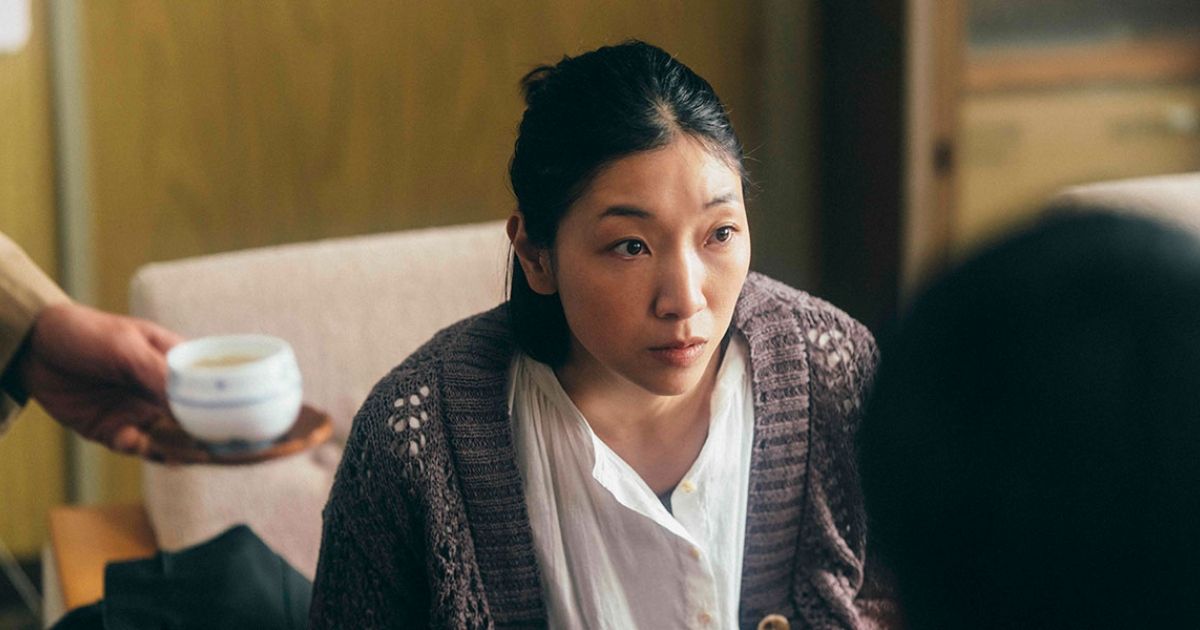 Monster was written by Japanese screenwriter Yûji Sakamoto — who won the Best Screenplay Award at Cannes earlier this year (per The New York Times) — which effectively marks the first time since 1995's Mabaroshi that Kore-eda directed a script not written by himself. According to the filmmaker, it was sort of a dream come true; the pair attended the same school together when they were young, so Kore-eda had been aware early on of Sakamoto's talent. But their paths diverged, Kore-eda working in film and Sakamoto thriving onstage and in television. That said, threads of the same thematic DNA exist in each of their works.
"What draws me to [Sakamoto] is that we are similar in that we are both interested in incidents in which the perpetrator becomes the main character and is trying to figure things out," Kore-eda said, later adding that the power of chosen families and parental neglect were also shared, prominent ideas in their individual works. This is why, when they finally came together for Monster, there was an ease to their understanding each other. "We realized that we were very similar and wanted similar things, so it seemed to be a normal flow that we would end up working together."
Related: His Three Daughters Review: A Moving Family Drama Driven by Amazing Actresses [TIFF 2023]
Interpreting Monster's Ending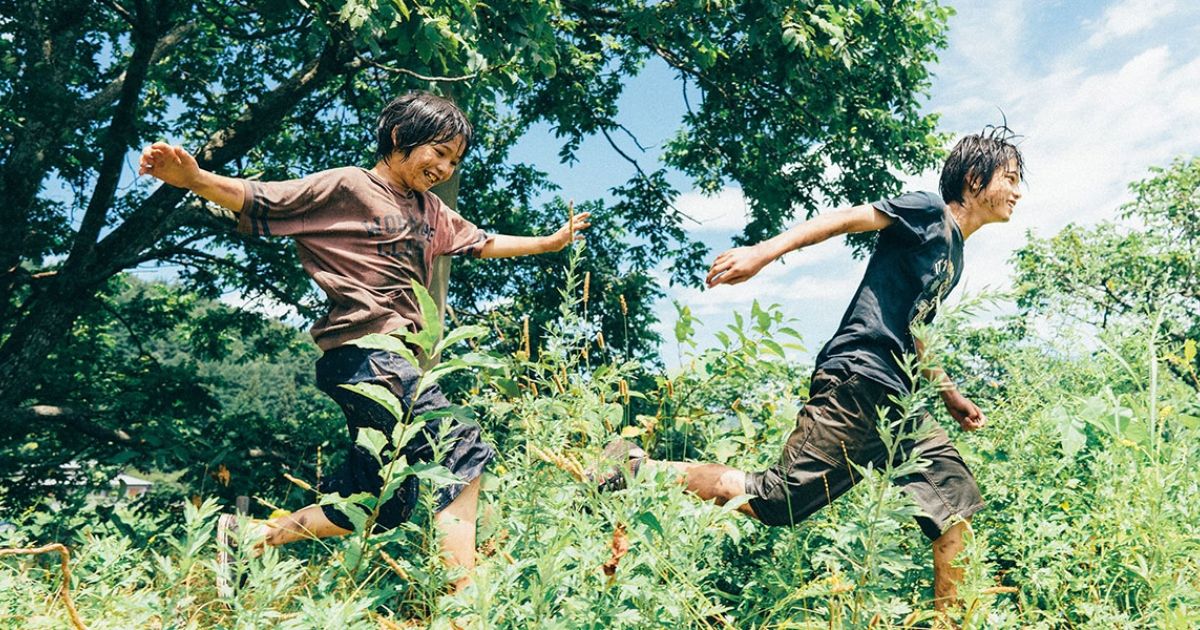 What's remarkable about Monster is that it explores all of the above themes through a lens of institutional failure: as it turns out, bigotry and bullying are at the root of Minato's sudden acting-out, which are only exacerbated by the school's inability to see (or stop) what's going and its preoccupation with preserving public reputation above all. It sounds like a bleak reality, though no less truthful, but contrary to Kore-eda's personal outlook, Monster ends on an optimistic note.
Throughout the film, Minato and his classmate and crush, Yori (Hinata Hiiragi), are obsessed with the concept of being reborn. For Minato, the idea is a product of his residual grief over the loss of his father; for Yori, who is gay, his yearning to be reborn comes from a desire to not be gay so that the kids at school and even his own father will stop teasing and abusing him. By the end, the two boys do achieve a rebirth of sorts: their secret hideout, an abandoned train on the mountainside, is buried under mud and other debris with them inside after a rainstorm causes a landslide, but when the storm clears and the sun shines, they escape, unscathed, and believe themselves to be changed.
As Kore-eda explained:
Certainly, the children are reborn, and they are going to be fine. They're going to go in a direction they need to go in. The real question is whether the organizations will also be able to be as aware [as the boys] or whether they'll remain the way they are. That's the question that's left in the movie.
Related: Seven Veils Review: Amanda Seyfried and Atom Egoyan Reunite in an Evocative Psychodrama [TIFF 2023]
Considering the pervading discussions of death and rebirth, I confessed to Kore-eda to believing Minato and Yori had died in the landslide and therefore interpreted their running towards the light at the end to mean a spiritual rebirth. However, he was quick to clarify: "We did not think about them dying. We were simply thinking that they had come out through this process and found out who they were, and it was validated."
Being the generous artist that he is, of course, he also added, "But it is not up to me to determine how the audience is going to interpret it."
This interview was facilitated with the help of Kore-eda's long-time interpreter, Deidre Tanaka. For more information about Monster or the film festival, visit the TIFF website.