In Barbie, a doll living in a utopian fantasy learns what it's like to be a woman in the real world. Greta Gerwig's pink-hued film adaptation of the eponymous, billion-selling toy line is a brilliant satire that thoughtfully explores sexual and relationship dynamics. It's also knockdown funny with a whole lot of heart, epic dance numbers, and gleefully torches patriarchal norms. Ryan Gosling steals the show as Barbie's smitten wannabe boyfriend. Ken's machismo-fueled, shredded six-pack antics will have audiences rolling in the aisles. There'll also be a few tears as both characters find fulfillment on their grand journey to self-realization.
Barbie (Margot Robbie) gets out of bed for another perfect day in her dream house. She gets nice and clean without water. Clothes magically appear on her body. Delicious breakfast awaits, but there's no actual eating involved. Why take the slide downstairs when you can jump off the roof and float down? She waves hello to the other smiling Barbies on her block.
The Narrator (Helen Mirren) explains the unfettered joy of living in Barbie Land. President Barbie (Issa Rae) makes sure the government is run smoothly. Dr. Barbie (Hari Nef) keeps everyone healthy. Physicist Barbie (Emma Mackey) wins another Nobel Prize in front of a cheering Barbie crowd. There's even the pregnant Midge (Emerald Fennell) to congratulate her. Every Barbie is a successful woman with an interesting occupation. They congratulate themselves for being inspirations to all the little girls in the human world.
Margot Robbie as Barbie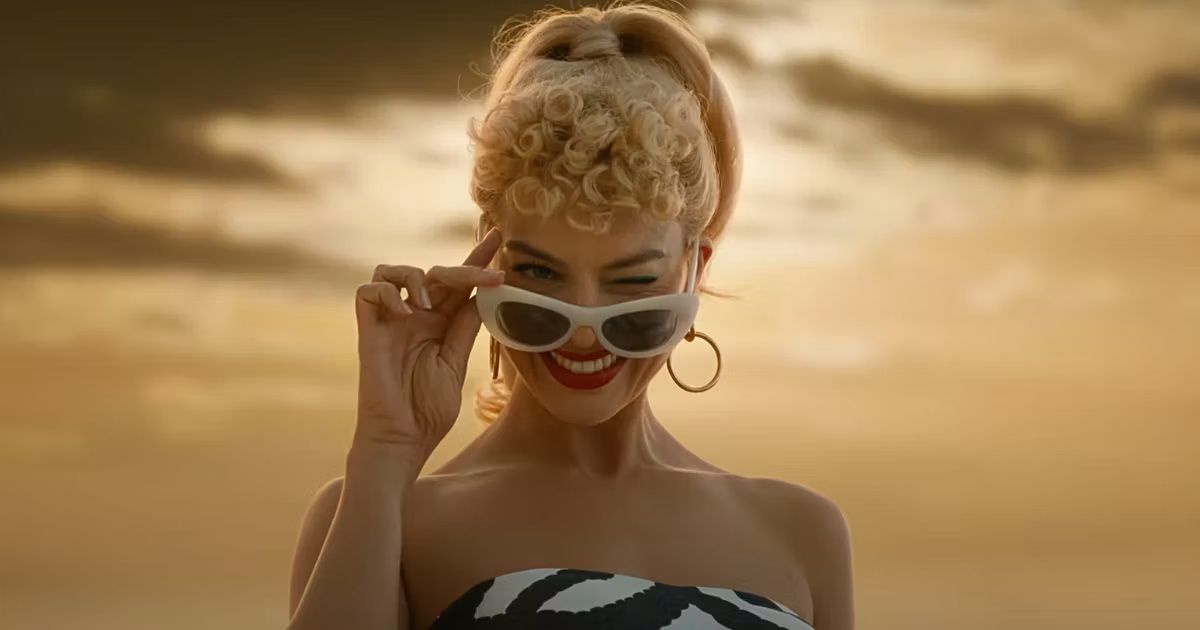 Ken (Gosling) tries to impress Barbie at every turn. He's much cooler at "beach stuff" than the other Ken (Simu Liu), who also seems to be angling for Barbie's attention. Why doesn't she invite him over for fun sleepovers? What does a Ken have to do? But there's something strange going on with Barbie. Gasp…her arched feet are touching the floor! She's also having thoughts about dying. There's only one Barbie with the answer.
Weird Barbie (Kate McKinnon), with burnt hair, a pen-marked face, and always in splits, gives a shocking answer. She's the doll of a troubled human girl. Barbie must travel to their world and find out why the bridge between them has grown dark and melancholy. Barbie has had fleeting visions of the angry Sasha (Ariana Greenblatt) and her worried mother, Gloria (America Ferrera). Barbie resolves to leave immediately, but doesn't realize Ken is hiding in the back seat.
Gerwig, a vaunted actress (Frances Ha, Jackie) and Oscar-nominated filmmaker (Lady Bird, Little Women), hits Barbie early with shocking truths. Sexual jeers and offensive cat-calling catches her off guard. Wait a minute…women don't run the real world? They're sexually objectified by men…who are actually in charge? That epiphany is a minor slap compared to the uppercut blow. Sasha destroys her with a brutal takedown. Modern girls despise Barbie. She stands for oppression and subservience; an unrealistic male ideal that crushes women's self-esteem from childhood.
Related: Exclusive: Barbie Nation Director Susan Stern Explores the Barbie Mystique
Ryan Gosling as Ken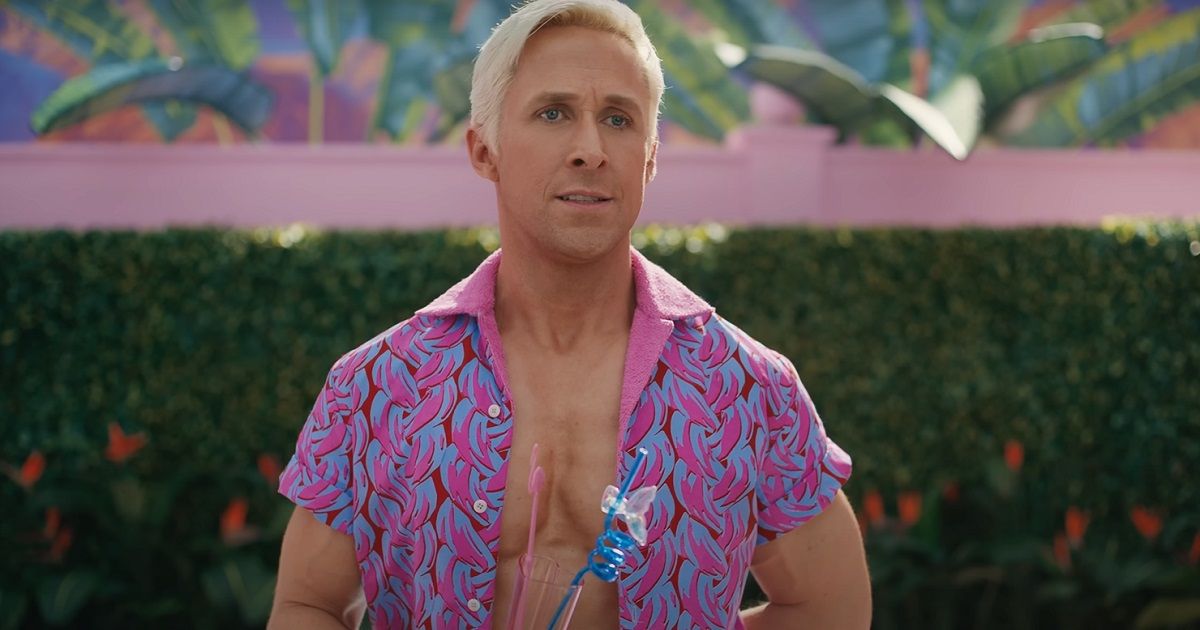 A weeping Barbie can't comprehend what's happening. She's never cried before. It's awful, but also strangely soothing at the same time. Barbie's release of negative emotions opens a flood of self-doubt. What's her purpose? Does she only exist as a tool of subjugation? What makes her special? Gloria, played superbly by Ferrera, provides desperately needed comfort and invaluable guidance. Being a woman isn't easy. Every day can feel like a struggle, but never underestimate yourself or worth. Barbie has provided joy and happiness to millions over decades.
Ken's stroll through Los Angeles leads to the entirely opposite reaction. He's always played second fiddle to Barbie. Men deserve to rule. They are bigger, stronger, and must be smarter as well. Why is Ken always clamoring for Barbie's attention? She should be honored to be in his grand presence. These women just don't know what's best for them.
Gerwig's contrast of Barbie and Ken deliciously skewers extreme gender roles. It's all playfully done and tongue-in-cheek, but achieves the purpose of illuminating disparity between the sexes. Yes, there should be more females in positions of power and authority, but regular women trying the best for themselves and their families are just as laudable. No one should base their expectations on the approval of another. There's a give and take that must exist for harmony. Ken doesn't have to be tough and dominant. Barbie can have cellulite and flat feet without hating herself.
Related: Barbie Cast and Character Guide
Barbie's Deeper Meaning
Several subplots are hit or miss. Mattel's attempts to mock itself with a goofy CEO (Will Ferrell) and his pack of subordinate corporate lemmings runs thin, but their hilarious acknowledgment of past failures like Pregnant Midge, Babysitter Skipper, and Camera Barbie is cleverly done. Michael Cera adds to the ensemble slapstick as another doll, Allan, who, wink wink, has more of a crush on Ken than Barbie. Gerwig shows all stripes with a deft touch and sensibility.
Barbie will keep children entertained with a dazzling production design, costumes and sets inspired by the toys, and lavish musical frivolity. The narrative, and its deeper meaning, is squarely aimed for adults. Gerwig wants to reconcile the love and hate for Barbie in a neat package. She hits a glorious bullseye. Gosling will be a serious awards contender. I sincerely hope he accepts every prize with abs blazing in a faux mink coat.
Barbie is a production of Heyday Films. LuckyChap Entertainment, NB/GG Pictures, and Mattel Films. It will have a July 21st theatrical release from Warner Bros.