Gran Turismo tells the incredible true story of how an avid young fan of Playstation's hit racing simulator became a professional racer on the international circuit. Jann Mardenborough's rise from an armchair gamer in his bedroom to hurtling around a racetrack in Formula One and Indy cars is the stuff of dreams. His improbable success and rise to fame isn't without setbacks as family, competitors, and even his own pit crew have little faith. The film inspires and works on an emotional level, but kicks exhaust as a thrilling sports adventure. The superbly shot, realistic racing scenes will have audiences gripping their chairs in white-knuckle excitement.
Nissan marketing executive Danny Moore (Orlando Bloom) flies to Japan for a meeting with the motorsport division. He's got a wild idea. Moore wants a partnership between the Gran Turismo videogame creators and Nissan to establish a racing academy. The best online players will then get a chance to compete for a professional racing license. This qualification would allow their winner to be sponsored by Nissan and race against the world's best drivers.
Meanwhile, in Cardiff, Wales, 20-year-old Jann Mardenborough (Archie Madekwe) shreds other Gran Turismo racers online. He burns digital asphalt with his prized gaming chair and steering wheel. This behavior perplexes his stern father, who believes Jann's wasting valuable time on a foolish hobby. Steve (Djimon Hounsou), a former professional soccer player turned train construction worker, chides his oldest son. Jann needs to go back to college or come to work at the yard with him. Leslie (Geri Halliwell), Jann's mother, is the only family member with an inkling of understanding for his lifelong passion.
Tough Competition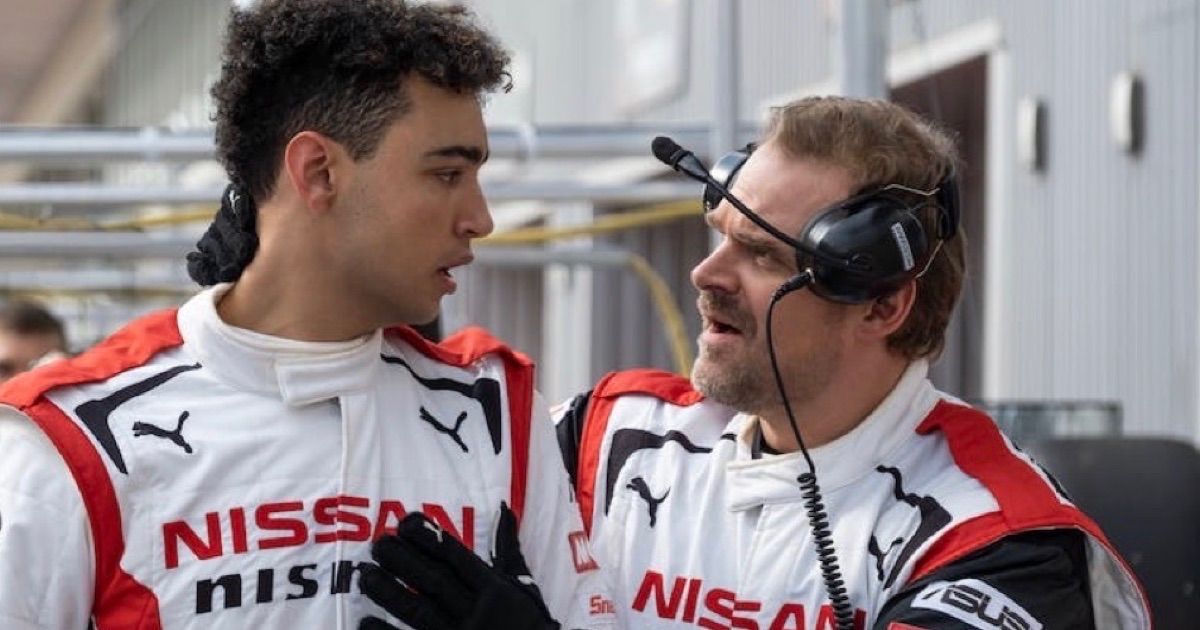 Danny approaches seasoned pit crew boss Jack Salter (David Harbour) with his idea for GT Academy. Jack thinks it's a terrible idea and that these kids are going to get killed. Playing a videogame is nothing like driving at 150 miles per hour under extreme physical duress. Jack reluctantly agrees to take the job as lead trainer at GT Academy. He's done running the pit for arrogant racing champion Nicholas Capa (Josha Stradowski).
Related: Exclusive: David Harbour Revs Up Gran Turismo
Back in Cardiff, Jann is stunned to be chosen as a European finalist for GT Academy. He quits his job as a retail clerk and fully commits to the rare opportunity, which infuriates his father. Jann quickly learns that a real race car is a dangerous endeavor. He struggles against the other racers and faces scathing criticism from Jack — you don't belong here; go home before you get hurt. But Jann refuses to quit and proves that his impressive simulator skills are relevant on the racetrack.
Gran Turismo doesn't look like a CGI videogame. Director Neill Blomkamp (District 9, Elysium) eschews cartoonish visual effects for practical racing with spectacular camera placement. He deftly cuts between inside shots of the cockpit to killer exteriors of the cars zipping by each other. Blomkamp also uses drones to weave over and between the racers when they take hairpin turns.
Slick editing gives multiple perspectives as Jann, Jack in the pit, Danny, and even his parents watch the races with bated breath. The only time you really see computerized effects is when Jann visualizes the videogame racing line and various parts of the engine. This is cleverly done and smartly incorporates the best aspects of the game.
Related: David Harbour's Best Performances, Ranked
Realistic Racing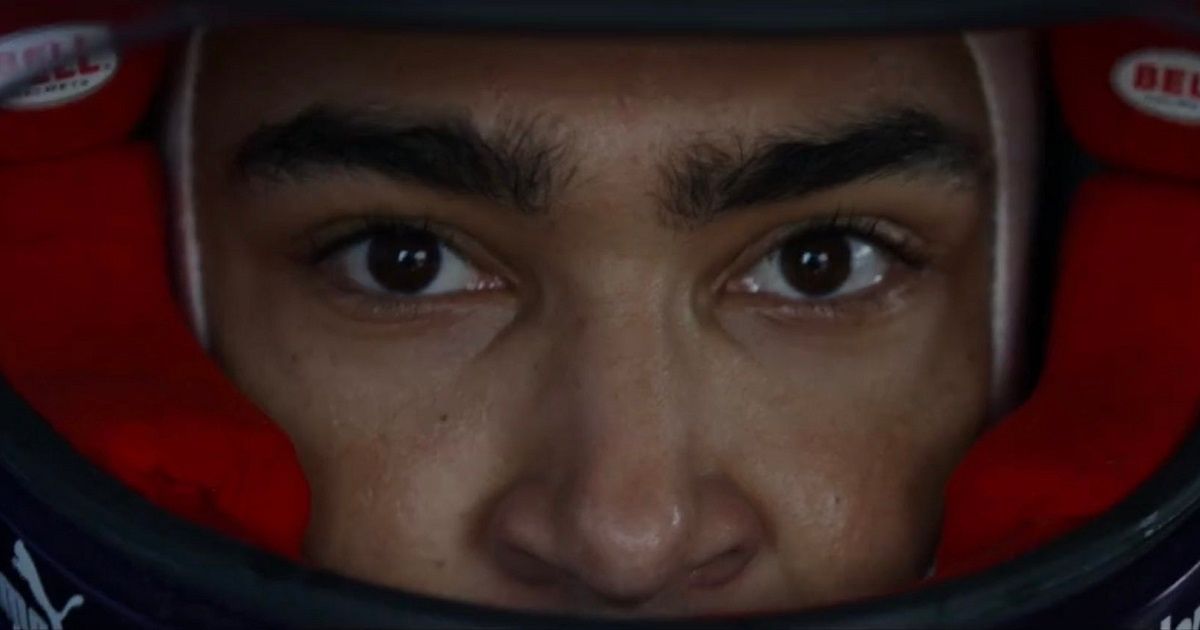 Gran Turismo surprises with sincere drama and depth. These aren't cookie-cutter characters going through the motions. Jann's tumultuous relationship with his father is mirrored with Jack. Their lack of initial support pushes Jann harder. He's not overconfident but clearly understands where failure leads. Jack's harsh persona mellows as Jann begins to display significant ability. He becomes a dedicated mentor who sees that Jann does belong and has earned his chance. This could have been sappy and contrived but feels honest.
There's also another factor, as Danny worries about Jann's reserved personality. A subplot has him supporting other more outgoing competitors. Jack refuses to let GT Academy become a popularity contest. He doesn't care who's the most handsome or TV ready. Jann's the best racer and deserves their support. There's a sense of triumph when all the doubters get behind Jann, but he faces new obstacles from cutthroat professional drivers.
Racing and car films have been utterly disappointing as of late. Fast X had me laughing out loud from its utter absurdity. Gran Turismo reflects the source material's ethos by taking the experience seriously. The greatest compliment is that it serves the target audience and neophytes alike. Fans of the game are going to be overjoyed. Those who've never held a Playstation controller can also watch and be thoroughly entertained. Gran Turismo aims for realism and accomplishes that goal on all fronts.
Gran Turismo is a production of Columbia Pictures, PlayStation Productions, and 2.0 Entertainment. It will be released theatrically in the US on August 25th from Sony Pictures. You can watch the trailer below.