Dating can be complex, but in writer/director Viljar Bøe's Good Boy, it's downright creepy. The new Norwegian thriller from Saban Films is twisted as can be. Sweet Sigrid (Katrine Lovise Øpstad Fredriksen) enjoys a dopamine high after she meets hunky Christian (Gard Løkke), and she wants to take things to the next level. Then she discovers that Christian lives with a man who — wait for it! — acts like a pet dog. He dresses for the part, too. Suddenly, poor Sigrid's love affair is put into the doghouse.
Amalie Willoch Njaastad and Nicolai Narvesen Lied costar in this trippy endeavor that is as daring as it is inventive. Viljar Bøe, one of Norway's hottest up-and-coming filmmakers, finds all the right creative beats in Good Boy and the film's exceptional cast generate some powerful performances. Ahead of its Sept. 8 theatrical release, filmmaker Viljar Bøe and stars Gard Løkke and Katrine Lovise Øpstad Fredriksen opened up about the complexities of shooting the film with MovieWeb. Dive in.
The Inspiration Behind Good Boy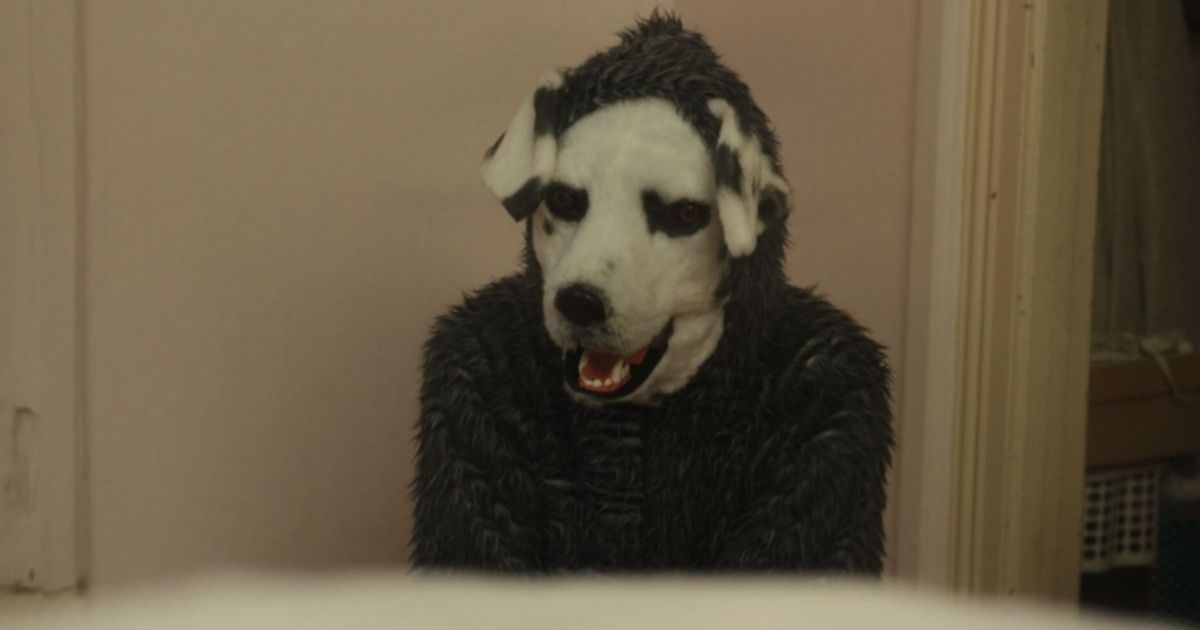 "It's very important you treat him like a dog," Christian warns Sigrid after he brings her to his house and introduces him to his housemate. "Do not treat him like a human, OK?" And so begins the many twists in writer/director Viljar Bøe's Good Boy.
"What enticed me about this idea was the concept of a person in a dog costume," Bøe shared, and continued:
"There have been similar concepts but back when we started the film, it wasn't really done before. When I told people about this idea before we started, it always got a reaction. Some people it was more like a comedy, others felt it was like a thriller. The fact that there were so many different types of reactions made it sound like a very fun idea to explore."
It's sure fun to experience, and a bit jarring in all the ways good psychological thrillers can be. In the film, Sigrid does her best to stay open-minded after Christian's big reveal. She continues the relationship but soon enough, something insidious rises to the surface from Christian. Perhaps Christian's seemingly innocent "puppy play" is much twisted than anybody ever thought.
So, from where did Bøe draw his inspiration? Coming into his own, he says he was greatly influenced by Star Wars. By the age of 9, he was diving into the Alien films and Final Destination. "The main thing that inspired me was David Fincher's (Se7en, Gone Girl, The Social Network) work and also Lars von Trier (Dogville, Melancholia)," he added. "Those two have been my main inspiration in filmmaking."
The Actors on Their Intense Rolls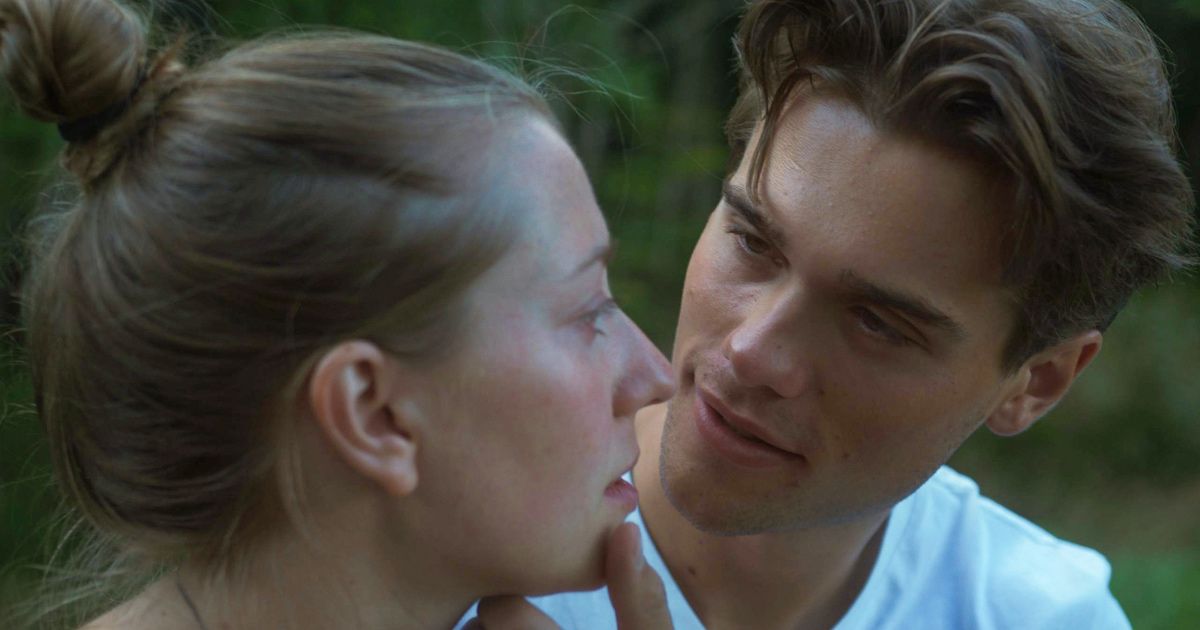 In addition, Løkke and Fredriksen, Good Boy also stars Amalie Willoch Njaastad and Nicolai Narvesen Lied. The lead actors were taxed with having to deliver a tour du force performance. Gard Løkke's Christian had to appear charming at first, before things slowly dissolve into something truly dark and twisted. Katrine Lovise Øpstad Fredriksen had the challenging job embodying Sigrid, who eventually become trapped in Christian's psychological mess. It's a powerhouse performance, in fact, for the actor's first major screen role.
"I was shocked when I found out what this film turned out to be," Fredriksen admitted.
Viljar Bøe put out the audition announcement on the internet, and the first part of the audition I didn't actually know very much about the film. The audition was for one of the love scenes. I got to the second round, and I was, of course, a little bit surprised.
"But it also intrigued me that some part of the film could be so different," she added. "Sigrid is portraying what the audience sometimes explores while watching the film. It was very intriguing to me to be allowed to see what different types of reactions and feelings could emerge with this character in this type of situation."
Related: Best International Horror Movies of the 1990s
Gard Løkke immediately wanted to know more about the film after Bøe gave him a short pitch. "He began telling me more after my first audition, but in short drips," Løkke said, adding:
"With Viljar, you have to go with those small pieces of information. The more I knew, and the more I got to, I wondered how this story could go and what I could contribute to it. So, I started creating my idea of how this character could be, because he was obviously different from other people, and how I could put myself in that position as an actor."
Let's Provoke Thought
Several films of late have wandered into the deeply disturbing parts of a person's wounded psyche. Indie movies like Mother!, The Passenger, and Run Rabbit Run immediately come to mind. Perhaps the biggest challenge here for the film's leads was creating a foundation of trust so that by the time Sigrid is fighting for her life, the performers could ease out of the intense scenes with ease.
"First and foremost, it was important for us to create this safe environment where we could talk to each other," Løkke noted. "Katrine and I spent our nights tuning in on each other and the scenes we were in. Many days, we finished shooting with a hug, just to create an environment where you have the freedom of space to discover and explore. Because Christian is a very different character, and it was really hard for Katrine to play against a character like that. I really commend her."
Related: The Best International, Non-English Horror Movies This Century, So Far
"It was an amazing experience for me," Fredriksen added: "It felt as if there was space for having our creative opinions and trying out things. Gard was really supportive of me trying to figure it all out because this is the first film I've ever done. I've mostly worked in theater so many things were very new to me here."
When asked what he hopes audiences take away from the thriller, Viljar Bøe said he wanted people to experience a wide range of reactions. "I've heard some people call it a comedy, some people call it thriller, some people call it like a mashup of different genres," he said, adding:
I've been to some screenings where there's been a lot of laughter and then others where people have been creeped out. As long as it's a strong reaction, it's valid. And it's what I'm hoping for.
Good Boy premieres in theaters and on demand and digital platforms Sept. 8.