Matt Groaning, the creator of the hit animated sitcom The Simpsons, first made the equally hilarious animated sci-fi series Futurama in 1999, a whole decade afterThe Simpsons. With its stunning animation, gut-busting humor, compelling stories, and memorable characters, Futurama has been labeled as one of the best animated sitcoms of all time, alongside its counterpart, The Simpsons. But as beloved as Futurama was, the show was sadly canceled on two occasions. Thankfully, after its first cancelation, the show returned with flying colors before its emotional 10th and final season 2013.
Now, exactly 10 years later, the beloved animated sci-fi sitcom returns with a hilarious new season. Streaming on Hulu and Disney+ depending on where you are in the world, season 11 only helps prove why Futurama is among the best animated sitcoms of all time. Fans of the hit show and any of Groaning's work will have a fantastic time in the shows brand-new season.
Hearing the theme tune after the shows 10 year hiatus offer's heaps of nostalgia which already gets the show off to a great start. Likewise, seeing our fan favorite character's and the cast playing them return to the show fills us with an insurmountable amount of joy. On top of that the comedy is as wonderful as ever. Filled to the brim with satire and endless pop culture references, season 11 delivers more of the same humor that had us in love with the show in the first place.
"Good News Everyone" – Futurama's Back
After 10 years of being off-air, season 11 picks up right where the emotional finale of season 10 left off. Professor Farnsworth (Billy West) reintroduces audiences back into the Futurama world. After time froze for everyone but Fry (Billy West) and Leela (Katey Sagal), the two got married and spent a few romantic decades together, while everyone else were frozen in place. Professor Farnsworth kicks off the season jogging the audiences' memory by way of narration. Farnsworth simply restarted the timeline back to when it originally froze.
Season 11's plot lines take full advantage of its new streaming service home, as well as pretty much everything that has happened in the world since the show's time in its 10-year-long cryogenic chamber. The latest season tackles everything from cancel culture, vaccines, streaming services, and of course bitcoin, among many others.
Fans of the show know exactly what they are getting themselves into with season 11, as thankfully the latest season of Futurama offers more of the same humor, stories, and writing as it did in the past 10 seasons. It feels like the show hasn't been off the air for 10 years. For audiences who are tuning into Futurama for the first time, or have always been interested in the show but not sure if it's for them, season 11 is a great start. While it does feel similar to the The Simpsons, for obvious reasons, Futurama however offers more unique and interesting stories to make the show stand out from its sister sitcom.
Gut-Busting Humor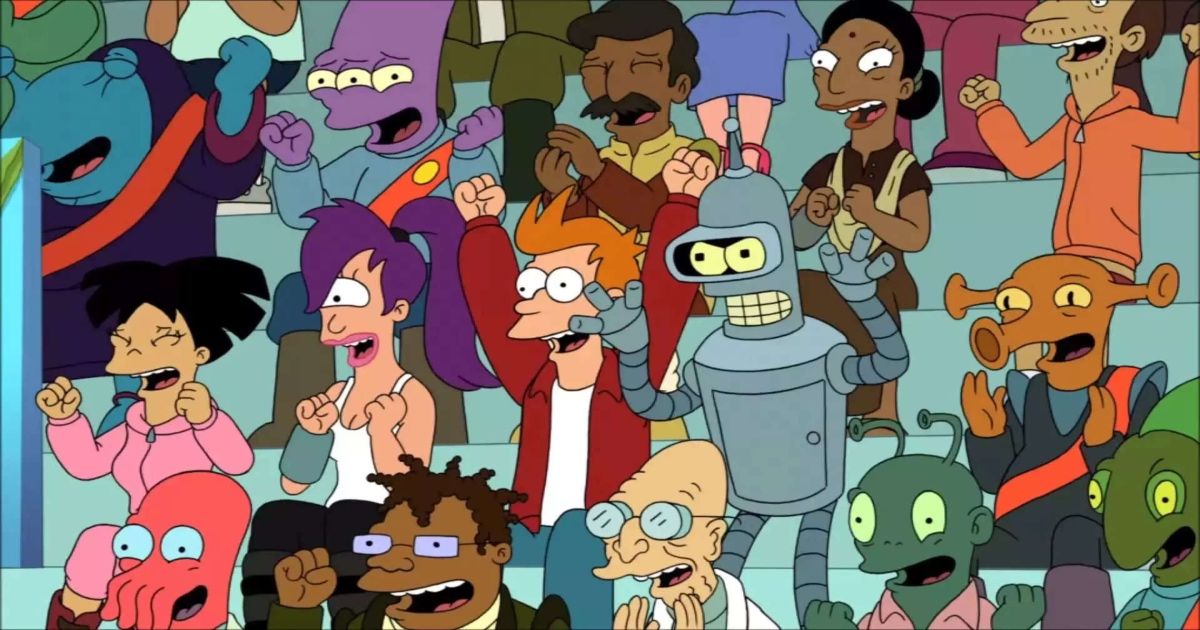 Every season of Futurama is filled with laughter. From its satirical takes on real world events and countless movie references to the show's wacky and inventive take on the future, Futurama offers plenty of jokes and moments of humor to tickle your funny bone. Season 11 pokes plenty of fun at Hulu itself, streaming culture, and the never ending amount of needless reboots, all within its first episode, a particular favorite of ours.
The episode jokes about binge-watching, the lack of care taken in reboots of classic shows and movies, and everyone's FOMO need to watch every single TV show in history. From there, the show doesn't ease up. Whilst few episodes match up against the first (a huge shout-out to the episode that parodies Dune), each episode will without a doubt leave you stitches.
Related: The Best Futurama Episodes, Ranked
The Return of Your Favorite Characters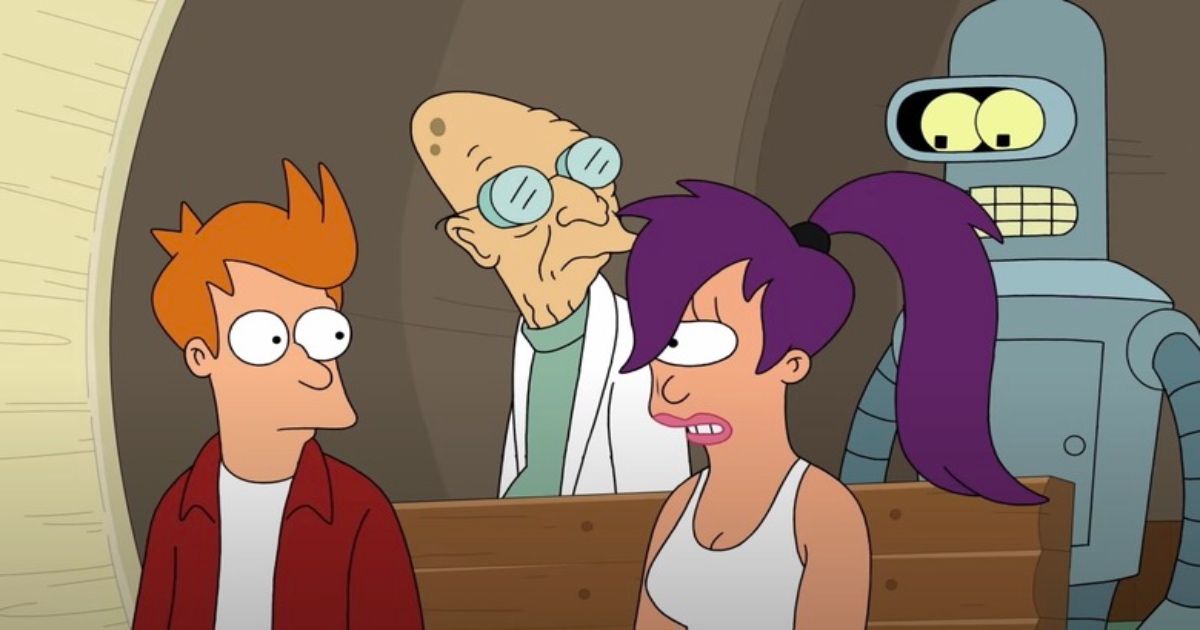 Easily one of the best aspects of season 11 is the return of the beloved Futurama characters. Enhancing the show's nostalgic aura, fan favorite characters like Fry, Bender (John DiMaggio), Leela, Professor Farnsworth, Zoidberg (Billy West), Hermes Conrad (Phil Lamar), and Amy Wong (Lauren Tom) return to our screens.
The characters are simply better than ever. Each character offers their own blend of humor with their unique qualities that distinguish them from others in the animated TV sitcom genre. Bender is at his crudest, Fry is at his most idiotic, and Leela is as independent and as badass as ever. That's all without mentioning the likes of Zoidberg, Professor Farnsworth, Hermes Conrad, and Amy Wong, who never fail to make us laugh.
On top of this, many characters rooted deep into Futurama lore make brilliant returns. Evil Santa makes a return with an episode exploring the secret history behind the character, Nibbler comes back to the show as the crew explore the mysteries behind his litter box, and characters like Kif Kroker (Maurise LaMarche), Chanukah Zombie (Mark Hamill), Kwanzaa-Bot (Coolio) and Zapp Brannigan (Billy West) all make perfect cameos in the latest season of Futurama.
With the beloved characters returning, the voice cast also make a triumphant return. John DiMaggio, returns to one of his best roles, and his comic timing is, as always, on point. Returning to his many roles, Billy West brings back the charm, and hilarity that made us fall in love with all of his characters in the first place. Not to mention Katey Sagal's always flawless performance as Leela.
Related: Futurama: Bender's 12 Best Quotes, Ranked
The Continuation of Important Character Arcs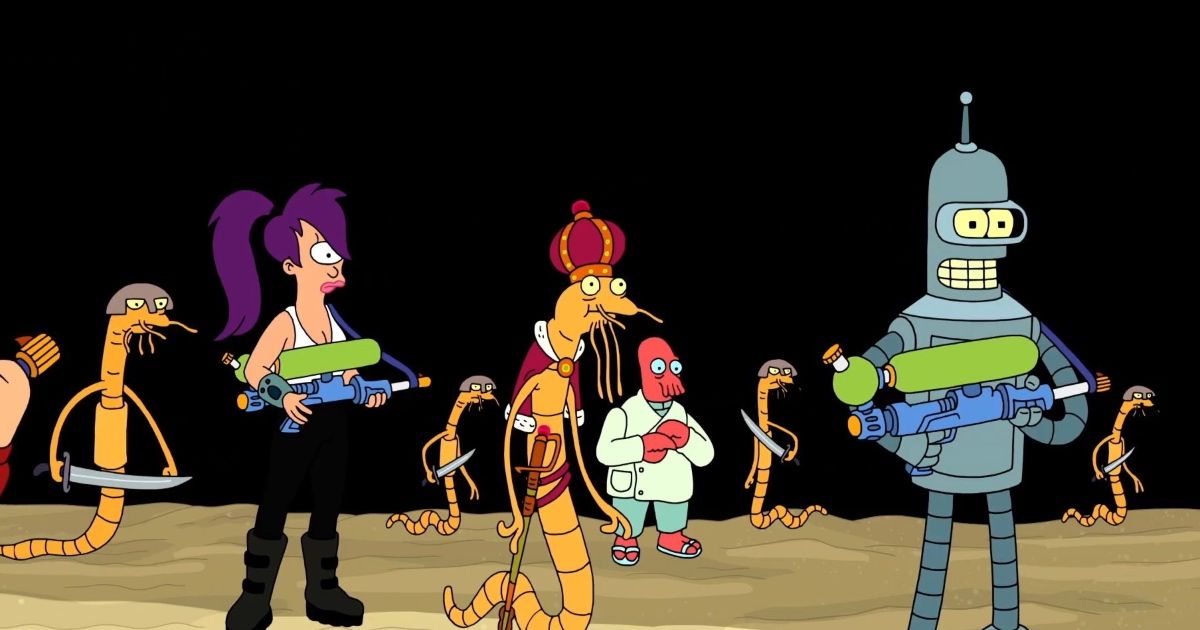 Fans of the hit show will be happy to know that many previous seasons' overarching character arcs are built upon in its 11th season. Fry and Leela's romantic relationship is beautifully developed. The two grow closer than ever as they finally move in together in a brilliant episode poking fun at Amazon. Similar to this, an earlier episode continues a long-lasting arc regarding Amy Wong and Kif Kroker's tadpoles, who have now grown up as the two finally learn what it means to be a parent. Futurama may be all grown up, but it's still as funny and sweet as ever.
The excellent first episode of Futurama is now available to stream on Hulu, with episodes premiering weekly every Monday. All episodes were watched for review.