Futurama is without a doubt one of the best adult animated TV shows to date, competing with the likes of Bob's Burgers, Rick and Morty, and of course, The Simpsons. Created by Matt Groening, who was also the creator of The Simpsons, Futurama has garnered a mass cult following, and despite being canceled twice, the fan-favorite show returned to Hulu after a 10-year hiatus, in late July.
Currently streaming weekly on Hulu, season 11 see's the return of characters Bender (John Di Maggio), Fry (Billy West), Leela (Katey Sagal), Professor Fonsworth (Billy West), Zoidberg (Billy West), and the rest of the gang. The new season hilariously tackles the many cultural phenomena that happened over the last decade of the show's absence. Nothing is out of Futurama's reach, as season 11 tackles the likes of binge-watching, vaccines, COVID, and cryptocurrency in just its first few episodes. That's all without mentioning how the show answers several decades-long questions, like the secrets of Nibbler's litter box.
With the show's recent return, MovieWeb recently sat down with one of the show's producer's, Claudia Katz, to discuss the show's triumphant return, and the possibility for future seasons.
Futurama's Glorious Comeback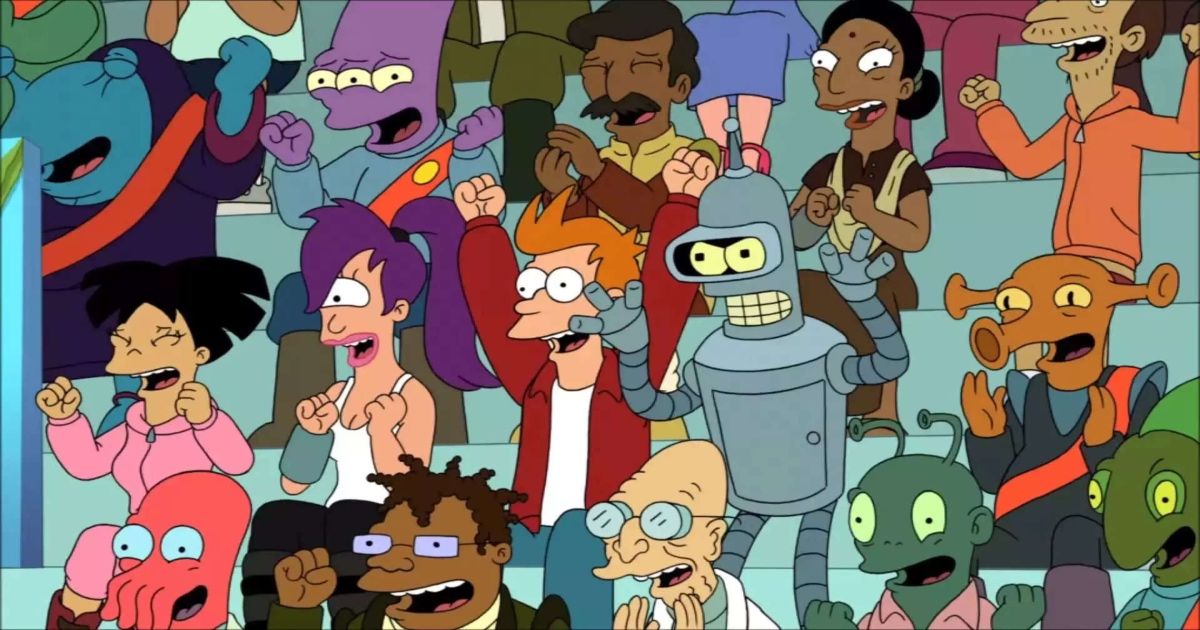 After 10 years of being off the air, not many had faith that the show will ever return to our screens with a brand-new series. Especially given season 10's emotional finale that had fans all over the world in bits. As excited as we were to see Futurama return, we were all pleasantly surprised that we get to go on more satirical adventures with Fry, Bender, Leela, and the gang. But when did talks of the show returning arise? Well, Claudia Katz quickly answered that very question.
"It's been a few years now since Marci Proietto (Bob's Burgers, Futurama, Family Guy) at 20th [Television Animation] reached out to Matt [Groening] to discuss the possibility of bringing the show back," said Katz. "Matt called me as soon as he got the call, and even the possibility of more Futurama was so exciting."
The return of a beloved show garners much excitement, not just from fans, but from those who help make this animated series possible. So much so, that containing such excitement is a very tall order, especially for Katz, who did manage to keep the show's return a secret, despite how difficult that must have been. "Unfortunately, I couldn't tell anyone else for a while, so it was a very solitary sort of excitement," smiled Katz.
Returning Characters and Storylines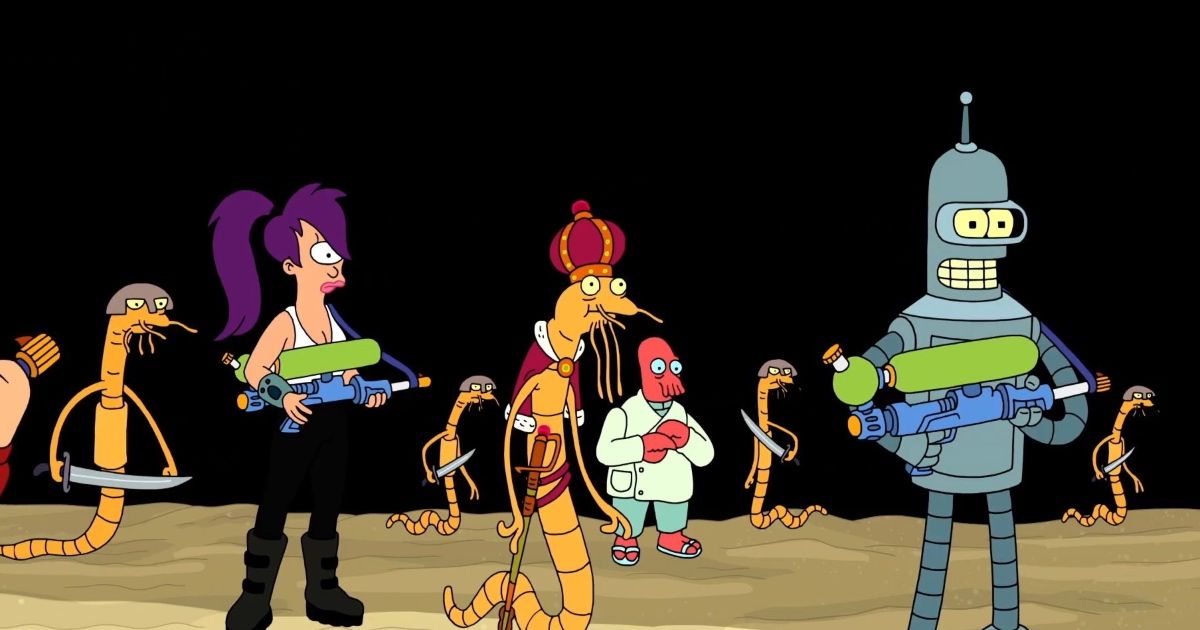 As happy as everyone is to have the main cast of Futurama reunited, there are so many great side characters that have equally garnered much love over the show's multiple decade long span. Characters such as Nibbler, the Hypnotoad, Robot Santa, and Scruffy are just a few of the best side characters the show has ever introduced us to. Their writing is so compelling, and the voice cast only make the characters so much more lovable, at times outshining our main cast of characters.
In fact, the return of these tangential Futurama characters greatly excited Katz, as they're some of her favorites:
Our main cast is so amazing, it's hard to pick a favorite, but I always love when Scruffy, Roberto, or the Robot Mafia appear. I'm also a big Flexo fan.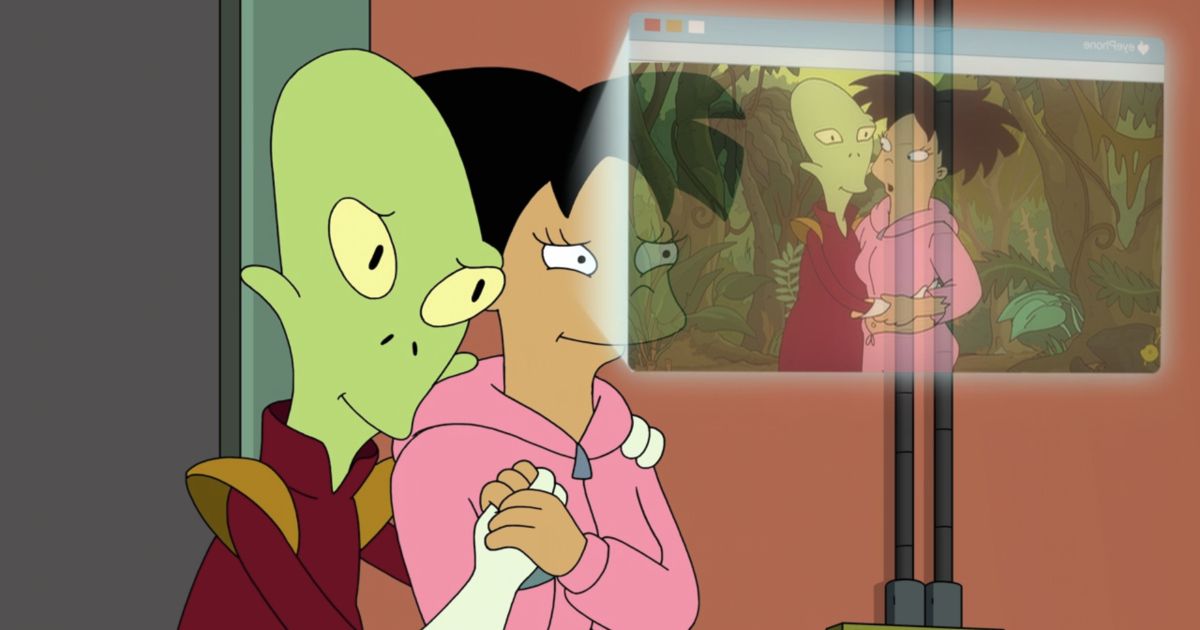 And with these characters comes the return of older storylines from some of Futurama's best episodes, and they often answer some decades-long questions. In the show's earlier episodes, we see stories featuring Evil Santa, the tadpoles of Amy Wong (Lauren Tom) and Kif Kroker (Maurice LaMarche), and of course, Nibbler's litter box. But there are still many storylines of which season 11 hasn't yet tackled.
So when asked if there are any long-existing stories and questions that she would want to see the show tackle in future episodes, Katz stated, "I always like the rearview window into Fry's life before he was frozen […] Those episodes are always very funny and sweet.I would love to revisit the Galactic Entity, and we always enjoy the challenge of the three-part anthology episodes. They're a great opportunity to flex."
Related: Futurama: How Hulu's Revival Is Leaning Into Continuity
Separating her favorite plot lines from many of the brand-new storylines explored in this season of Futurama, Katz commented on her favorites this season has to offer:
The storytelling this season is some of our best, but I especially like the insightful way the writers explore the various views on the pandemic and vaccines in "Rage Against the Vaccine." In true Futurama style, the most common symptom of this new pandemic is anger. Can't get more perfect than that.
The Shifting Cultural Landscape Since Futurama's Cancelation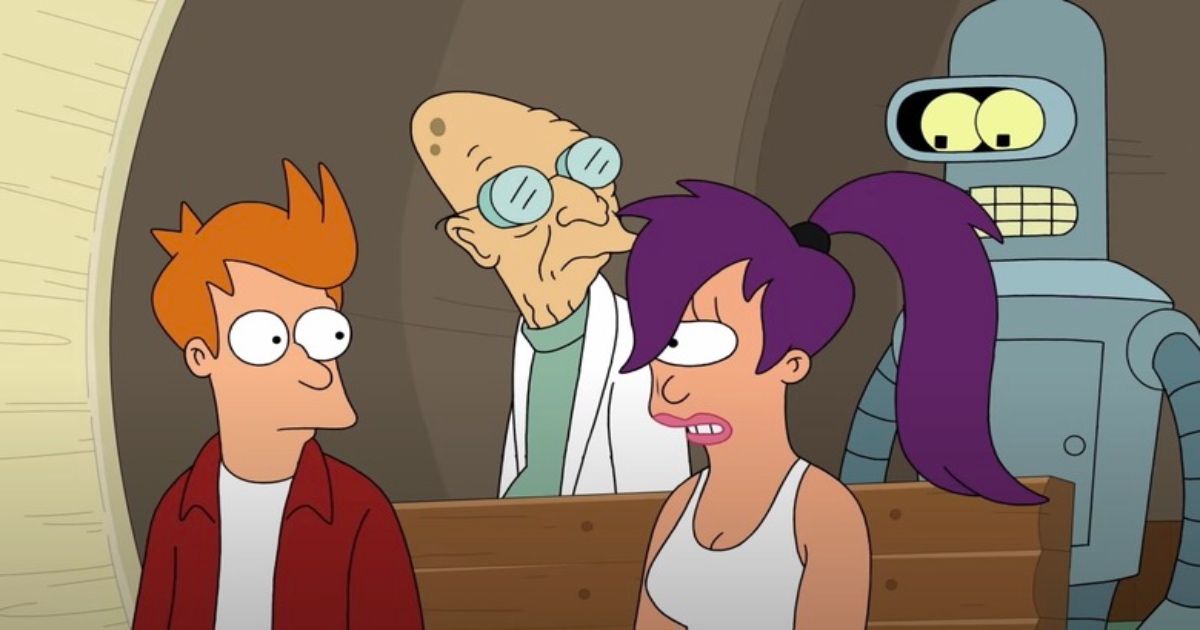 There's no denying that the cultural landscape has shifted and changed over the past 10 years, and aspects of our everyday life the show previously poked fun at may not be received as greatly if it was released today. "I think the tone of the show is very consistent, but everyone has grown a bit in the last 10 years," said Katz on the shifting cultural landscape, and the challenges that poses for a show like Futurama that is very satirical. "We also have a more diverse writing staff which is inspiring.
"The series usually avoids being too topical or political, but the last 10 years sure have provided an embarrassment of riches," pointed out Katz, before talking about the show's latest episode, which tackles cancel culture:
"However, even 10 years later, Zapp is still as wildly out of touch as when the series began. But therein lies the comedy. In "Amazon Women in the Mood" (2001), the tables are turned and he gets a taste of his own medicine, but any lesson learned is extremely fleeting. In this season's aptly titled "Zapp Gets Canceled," he gets sent to a very specialized sensitivity training which is brilliant and hilarious, but even after getting a very extreme dose of his own medicine, he is incapable of evolving."
There's no denying that the past 10 years have been eventful, which gives a show like Futurama a ton of material to satirize and poke fun at. When asked if there are pop culture moments that the show needed to satirize, Katz hinted by saying "Yes, but in the interest of future spoilers, I'm punting."
Related: The 20 Funniest TV Shows Ever Made
Potential for More Seasons and Maybe a Movie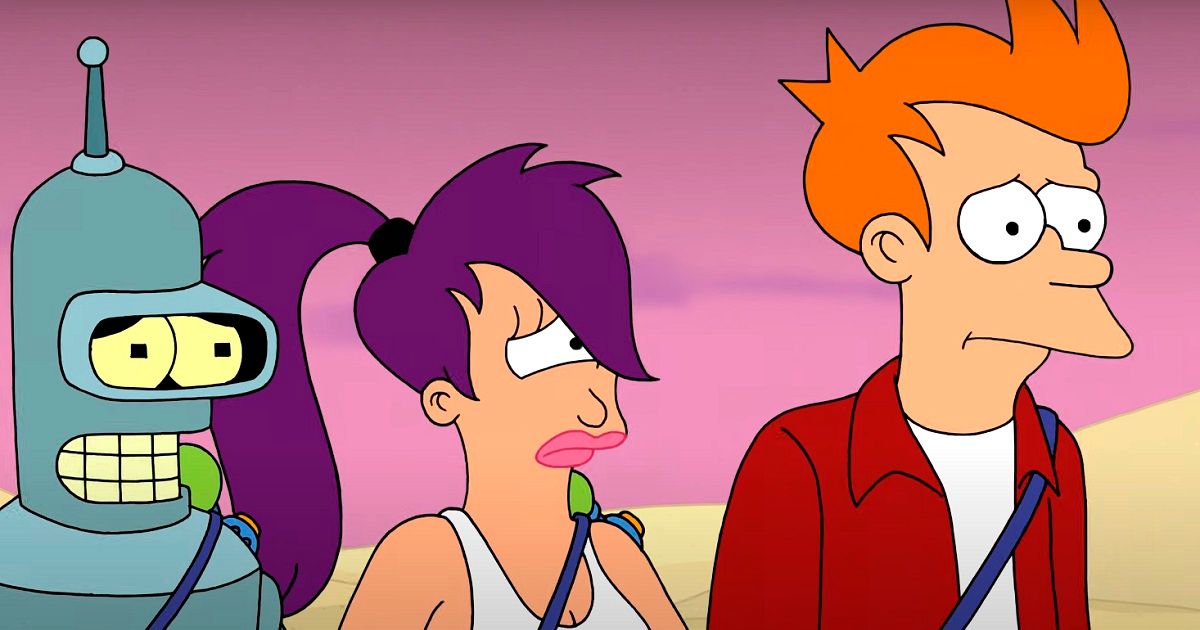 With the show's recent revival, the question has to be asked. Will there be any more seasons of the show, or a potential spin-off? "Hulu has done an amazing job launching the new episodes and we hope they'll order more. And, maybe a movie…why not?" Claudia Katz stated hinting at the potential of a Futurama movie, most likely very much in the vein of The Simpsons Movie. Fingers crossed.
Futurama is streaming on Hulu, with new episodes of season 11 released every Monday.