As we bid farewell to 2020, we have a new year, new opportunities and new music to look forward to in 2021. We've selected 20 artists from the United States that need to be on your radar in 2021.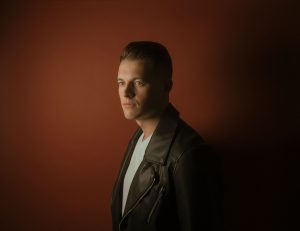 Brady Lee
Brady Lee released his debut single I Can Do This All Day which debuted on Apple Country Hot Tracks and Apple Music Editorial Playlist New In Country. Taking inspiration from the likes of Kane Brown, Thomas Rhett, and Russel Dickerson, Brady's sonic style is very much radio driven pop infused anthems that showcase his outstanding vocal and songwriting skills. Recently, Brady signed an exclusive artist development deal with Perkins Publicity which was announced by All Access and Music Row.
Amy Jack
Introducing Amy Jack, Amy Jack's debut album, was produced by country music legend and GRAMMY-Award winning artist Merle Haggard. One of the final projects the late 38-time no.1 singer/songwriter produced, Introducing Amy Jack continues to uphold Haggard's legacy with a country sound that's honest and thought provoking.
Jack Conway
Jack Conway is a singer and songwriter from Indiana. Jack, now based in California, has released a collection of tracks this year amassing over over 30K streams – a great start for an independent artist, and only a fraction of what is to come for 2021.
Yacht Money
Yacht Money penned their name after being inspired by Leo DiCaprio's iconic character in the feature film Wolf of Wall-Street. They honed their beat making skills in Atlanta and moved to Nashville in 2016 to add songwriting into their production house.
James Dupré 
Singer-songwriter James Dupré rose to prominence on Season 9 of 'The Voice' when he was selected to join Adam Levine's team. Earlier this year, Dupré released his eagerly-awaited new album 'Home and Away.
Dan Reardon
Singer-songwriter Dan Reardon comes from his standout release "Backseat Love" is a heartfelt breezy ballad with modern production touches. Dan's performed in front of over a million viewers on the Steve Harvey Show. 2021 is promising for this new country artist.
TYPIFŸ
Brooklyn, New York based frequency scientist, TYPIFŸ, bridges the gap between multiple genres, captivating you with his emotionally resonant stories. On his self-titled debut album, you'll find songs of universal relatability painted in uplifting color. Songwriter and producer Patrick Dunn (TYPIFŸ) strives for his compositions to deliver stand-out melodies that leave you humming them weeks later, serving as the foundation for his soul-telling lyrics.
Joey Hendricks
Although he has only released one track so far, it is clear that Sony artist Joey Hendricks is set for an immensely bright 2021 with his brand of indie-infused country music that seems to be right on trend for the current moment.
Gabrielle Mooney
Gabrielle Mooney has talent running in the family, as her brother, Shay Mooney makes up half of the country-pop duo, Dan + Shay. Current single, "Pray For You" filled to the brim with twang and cheeky lyrics. Gabrielle also co-wrote on Walker Hayes' hit single, "90's Country" under her pen name, Lyrx.
We The Kingdom
They've had 2 consecutive #1 singles, nominated for 2 GRAMMY awards and reached #1 on Billboard's Top New Christian Artist 2020, #1 Christian Airplay Artist 2020, and #1 Christian Airplay Song 2020 charts, among many other exciting accolades.
Curt Chambers
With the feel-good vibe from his music Curt Chambers proved that 2020 was his year. Earlier this year he released his catchy single Good Thing which defined his status in the country music industry. To end the year, Curt shared the truth of the world we live in with the release of Different Views.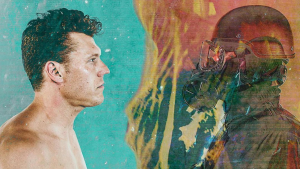 Brandon Mills
Brandon Mills is a singer-songwriter, social activist for veterans he served in the USMC. He also starred on ABC's The Bachelor Listen To Your Heart" in 2019.
Greg Scott
Greg Scott is an LA based singer-songwriter, producer and winner of NBC's Season 2 Songland. His winning song will be performed at the Tokyo Olympics by Bebe Rehxa.
The Highway Women
The Highway Women are an all female country blend of country, rock, and pop.  In June 2020, Highway Women announced their joint program Be A Highway Woman exclusively via Forbes. Recently, they released their debut EP titled The Highway which featured past releases Shake The Dust, Stand Up and Fight, The Devil, and God Made Me Right. With their music, The Highway Women, showcase their talent and never fail to wow audiences and leave them wanting more.
VICU
After the success of his breakout EP, Complementary, the self-taught producer and songwriter VICU created his modern pop sound and distinguished his fanbase with his music releases. One of the top up-and-coming producers in the music industry, VICU has been alongside other artists such as G-Eazy and Jason Derulo. Recently, VICU's worked with his production partner and engineer Matt Viers on Rihanna's upcoming album.
Cody Belew
Cody Belew, former finalist on The Voice, just had single "Hang Your Hat On My Christmas Tree" featured in Paramount Network's LGBTQIA+ holiday movie Dashing in December (trailer here) released for the 2020 holiday season. Check out latest single, "A Thousand Miles from Nowhere."
Jordana Bryant
At just 15, this rising young singer-songwriter Jordana Bryant has her future in her hands.  She's found success with "This Love," Bryant's debut single, which came out in October. In the midst of the pandemic, she's working on her first EP and just dropped an acoustic video for "This Love."
Kelley Jeanne
Kelley Jeanne is an artist and songwriter who wants to pursue her creative vision boldly. With multiple music releases, Kelley uses her unique blend of classical technique with her bluesy tone to create a journey through her songs.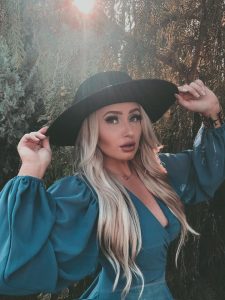 Laurr
Growing up in a small town, Laurr never thought she would be chasing such big dreams. From the big Utah mountains to the hills of Tennessee, she has had quite the journey as a songwriter and artist. Laurr's musical inspirations derive from the wide spectrum of genres her parents would listen to throughout her life. From Sublime, The Red Hot Chili Peppers, and Amy Winehouse, to Jamey Johnson and Johnny Cash. Laurr believes that these artists have helped her develop her own unique sound. She hopes to break barriers and not limit herself to any one specific genre, and maybe even create her own genre along the way.