When producer/director Sheena M. Joyce and director/cinematographer Don Argott were approached by the creative team at Lightbox Entertainment to make a four-part series on legendary music producer Phil Spector, they asked themselves, "Why Spector? And why now?"
Surely the world knew about Spector. The man was the most successful, influential record producers in rock 'n' roll history. His string of hits in the early 1960s—those with the Crystals, the Righteous Brothers, and the Ronettes stand out—captured attention and his instrumental treatment, dubbed the wall of sound, was revered.
Flashforward to 2009 and you'd find Spector beginning to serve a lengthy prison sentence for the murder of nightclub hostess Lana Clarkson, whom he'd taken home in 2003 after a night of drinking. The Los Angeles police found Clarkson in a chair in Spector's foyer—dead from a bullet wound to the head. Spector died in prison at the age of 81 in early 2021 due to Covid-19 complications.
Ultimately, what intrigued Joyce and Argott was the idea of making "a true-crime meets rock doc" that explored Spector's life and contextualized the events that happened when he met Clarkson in February 2003. The result is Spector, a four-part outing that recently hit Showtime.
"What we discovered was that no one had done a proper dive into Lana's life and talked about the victim and made sure that she was more than just a footnote in the Phil Spector story," Joyce told MovieWeb. "We're in a time where we're reexamining our relationship with heroes, too, and seeing how in the arts, eccentricities are accepted, and maybe mental illness gets dismissed as 'artistic genius.' We also wanted to ask, 'How did we get here?'"
Capturing Lana Clarkson's Story
"You think your boss killed somebody?" asked the 911 operator back in 2003 when Spector's driver, Adriano, made the call from Spector's home in Alhambra, California. "Yes sir," the driver answered, "Because he has a lady on the floor and a gun in his hand."
Spector illuminates how a chance encounter between a charismatic actress/hostess and a legendary music producer ended in a fatal shooting that forever warped Spector's legacy. It also asks: "How could one of the most important figures in 20th-century pop music also be a monster?" In the docuseries, Joyce and Argott peel back the layers of the tragic Hollywood crime and paint a more human portrait of Clarkson and the disturbed man convicted of her murder.
"Phil Spector is somebody I knew a lot about growing up," Argott said. "My parents listened to his music, and to know him was to love him. I was also a big Beatles fan, and familiar with him coming in to see the "Let It Be" sessions at that time. For the documentary, a lot of time had passed, so we could look back. When we started the development process, Phil was still alive in prison. There were obviously a lot of discussions about possibly getting Phil on camera, but when Sheena and I talked about the approach for the doc—of really getting to know the victim and not just a retread of information people heard before—it became a good opportunity to get to know both these people and examine what happened that night."
So, what went wrong on that ill-fated evening? Joyce is candid: "As a woman we are, whether intentionally or unintentionally, conditioned to apologize for our existence and watch out for danger, and always assess our surroundings. Because of that, Lana knows that she's tall and gorgeous. She had a funny, self-deprecating sense of humor. That's something she developed to make people around her feel more at ease because she was so big, beautiful, and had such a big personality. That's what we all do to make other people more comfortable."
Related: Exclusive: Three Pines Breakout Star Sarah Booth Discusses Prime Video's Crime Drama
Joyce went on to explain that when Clarkson met Spector that night at L.A.'s Foundation Room [in The House of Blues], it was very late, and the establishment was getting ready to close. Spector, she adds, came in wearing a woman's long jacket and sported a wavy wig. Clarkson didn't know who Spector was initially and mistook him for an old woman, which the documentary explains. Shortly afterward when she realized who Spector was, Clarkson immediately tried making up for the innocent mistake.
"Again, it's about making the people around you feel better and comfortable," Joyce noted. "Much like, 'what do I need to do to make myself safer in this situation?' Clearly, she thought, 'Oh, I offended this person. I need to go out of my way to make him feel better.' Then he's like, 'Come, sit, have a drink with me.' She says, 'no, I can't, I'm on duty.' He pushes but she manages to get out it because she's working."
At the end of the night, Clarkson and Spector happen to meet at the elevators. Joyce explained that's when Spector said to Clarkson—in front of her boss—"So, you're the one that didn't let me in."
"And she says, 'Again, Mr. Spector. I'm so sorry. It'll never happen again,'" Joyce added. "He says, 'Come on, just have one drink with me.' And that kind of haranguing and pressure—reminding her of the mistake she made—I'm sure made her feel guilty enough that she thought, 'Okay. I will have one drink with this man and make up for my mistake and get out of this night.' She didn't know his reputation with women, or his reputation for pulling guns on women. He had a car and driver, so I'm sure she thought, 'Well look, he's this old man and I'm a big strong woman and he has a driver… how bad can one drink really be?' And then we see what happened.
"As women, we make these decisions all the time," she went on. "And unfortunately, it led to her death that night."
A Strong Filmmaking Duo at the Helm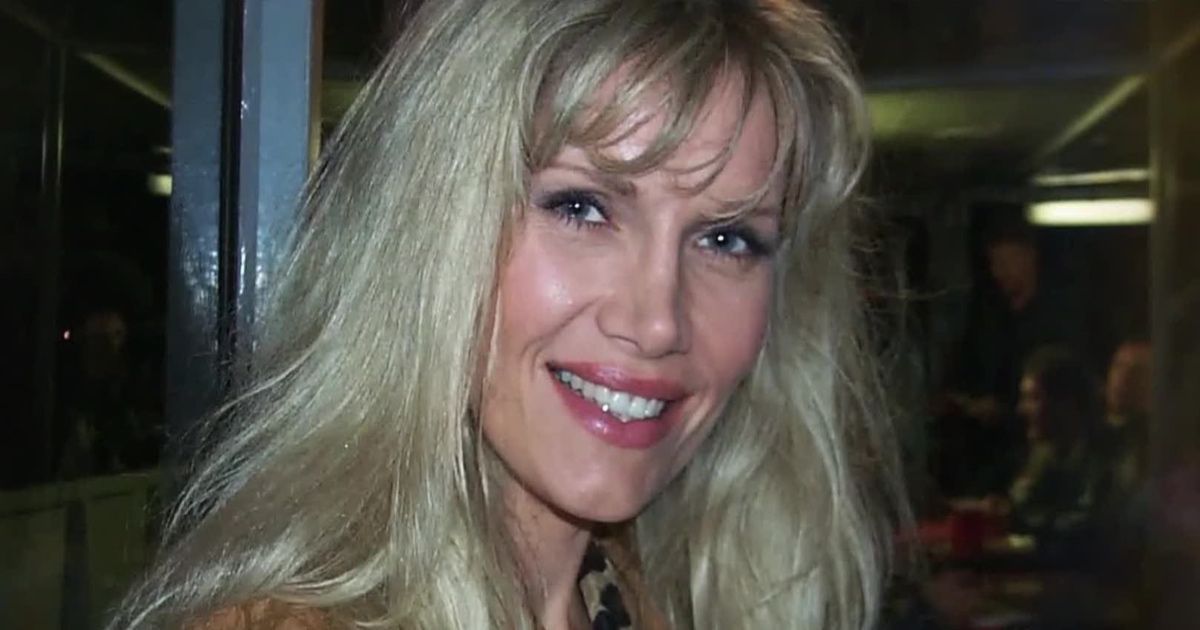 Spector was in good hands with Joyce and Argott from the onset. Joyce is a seasoned producer and director, Argott, a well-known director and cinematographer. The duo formed 9.14 Pictures in 2002. They'd go on to create Rock School with editor Demian, which chronicled the Paul Green School of Rock Music in Philadelphia, and later 2017's Batman & Bill, 2019's Framing John DeLorean, and 2021's Slugfest.
For Spector, the filmmakers interviewed and featured Spector's daughter, Nicole, as well as former Court TV correspondent Beth Karas, documentary filmmaker Vikram Jayanti, and Clarkson's mother, Donna, among others.
Related: Exclusive: Lee Majors on the Making of Renegades and Working with Danny Trejo
"As a filmmaker, you get interesting access into, people's lives. For us, once we had Lana's mother, Donna, on board, we were asking her for any personal materials," Argott said of the production. "We didn't know any more about Lana than most of the public knew because she'd always been the movie actress who starred in Roger Corman movies."
Argott said Donna Clarkson's involvement was instrumental in helping paint a compelling portrait of Lana Clarkson's life: "Through personal photographs, video, home movies, we go to see Lana's life come to life. We made use of her stand-up comedy that she was doing later in life. What's interesting was that she was looking to reinvent herself. As she got older, you know, some roles weren't going to be offered as much so she had the presence of mind to look at what reinvention looked like for her, and what her next 10 years in the industry was going to be."
Joyce also noted that both Spector and Clarkson's life paralleled in some ways: "They both lost their fathers to tragedy at a very young age, and that set them both on a path that led them to meet that night."
Catch Spector on Showtime and the Showtime App.