Almost 40 years after the release of the critically acclaimed masterpiece Amadeus, veteran actor F. Murray Abraham (The White Lotus) returns to the Mozart scene — on the big screen, that is. The Magic Flute is now in theaters nationwide and benefits from the backing of Roland Emmerich, who is also working on the upcoming Gladiator film, speaking of. But in the meantime, young musicians and opera lovers can enjoy The Magic Flute, though the rest of the cinema-going population might just turn at the river, as they say.
The new fantasy musical follows a teen on two journeys: one into a prestigious boarding school to fulfill his aspirations as a singer, and another into a parallel world filled with fantasy and adventure. Tim (Jack Wolfe, Shadow And Bone) has been dreaming his whole life about attending a Mozart school, but already his first days there confront him with a hostile headmaster (Abraham), the stresses of a first love, and serious doubts about the authenticity of his singing voice. When he discovers a mystical gateway in the school's library, he is pulled into the fantastic cosmos of Mozart's opera, The Magic Flute, where imagination has no limits and the Queen of the Night (Sabine Devieilhe) reigns.
Mozart Lovers, Anyone?
Wolfe is charming and talented as Tim, a young English fellow who gets shipped off to the fictional Mozart International School in Germany. Between the feel of the school and the titular object that ultimately sends Tim into Mozart's fantastical world, you might be thinking Harry Potter vibes all the way. Before escaping into the magical realm, Tim deals with an imposing professor (played to perfection by F. Murray Abraham) and the typical bullying tropes among his classmates. Tim's school-based quest, however, is to earn the role of Prince Tamino in the school's production of Mozart's opera that is The Magic Flute.
The younger generation will surely be entertained as Tim is chased by a giant serpent along the way and also meets Papageno, another role that's nailed, this time by Game of Thrones veteran Iwan Rheon. His supporting turn is charming and scene-stealing. It's too bad there isn't more of Rheon throughout.
Related: Exclusive The Magic Flute Clip Has Jack Wolfe Running for His Life
"I always wanted to do a big movie, but especially in Europe, to make the step from commercials to movies isn't that easy, because it's like two totally different industries," director Florian Sigl recently told MovieWeb. "And so I first started writing… and luckily met the producers of The Magic Flute and wasn't aware how serious they were about doing that. And because my love to classic music, I thought, 'OK, that's my chance, I'll write a two-pager.' But I'm aware that most people actually have no clue about classical music… And when I was young, I was heavily influenced by three things Spielberg, Star Wars, and Amadeus. And each of the things created a moment of enlightenment within me, and Amadeus created that on the classical music side, and I always had that wish in me to create something that maybe someday also inspires other kids or other people."
Instead of laying into that fantasy realm from the get-go, it takes arguably too long before Tim is finally transported into the fantasy world. The film opens on a tragedy (Tim's father dying), then we watch as he travels into a new country for school, then a B-story love interest is introduced, then some quarreling with his classmates and roommate, etc. Once we land in fantasy land, you have our attention.
Fantasy Elements Will Appeal to the Youth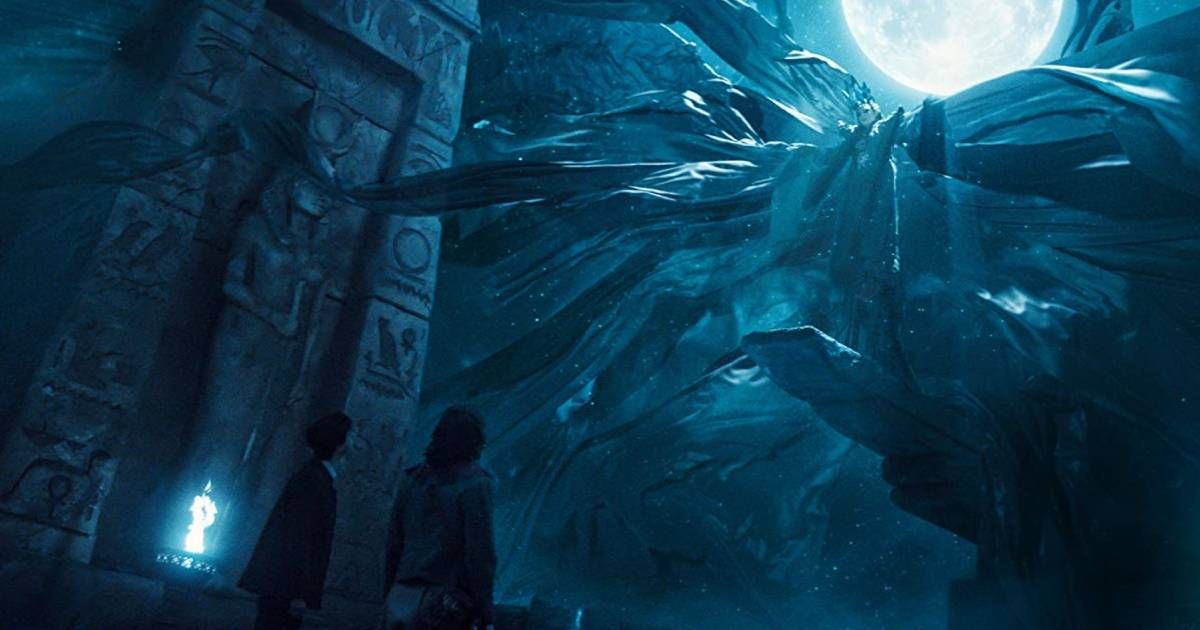 "Wolfgang Amadeus Mozart's masterpiece The Magic Flute has always been my favorite opera ever since I experienced this magical story as a young adult," Roland Emmerich said in a press release. "I was immediately drawn to the concept of cinematically reimagining this story when the filmmaking team approached me with their idea, which I was thrilled to champion. The entire team brought their fantastic vision to the screen in an exciting and innovative way."
Related: Underrated Fantasy Movies of the '70s, Ranked
Without giving too much away, that "fantastic vision" Emmerich's referring to, as previously mentioned, is the universe Tim is transported to. And the musical numbers that come with it are certainly impressive, to say the least. Wolfe proves to be both a talented singer and actor, which certainly helps hold the attention of those watching who aren't necessarily into the whole opera scene.
The costume and makeup designs are also well done, and the CGI effects are pretty impressive for a kids' movie. Overall, this family-friendly spin on Mozart's original source material might just inspire young singers out there, as well as those trying to break into the music scene.