A writer (Alexander Skarsgård) falls for a temptress (Mia Goth) on vacation with his wife (Cleopatra Coleman).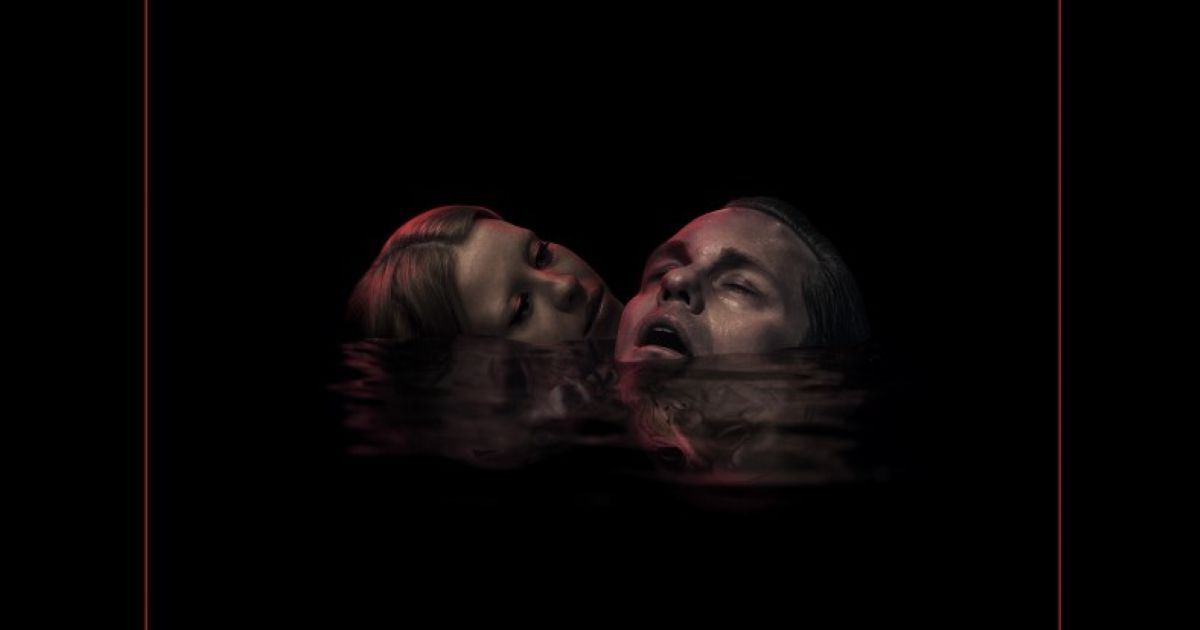 Infinity Pool floods the senses with extreme and graphic imagery that pushes the boundaries of mainstream cinema. Director/writer Brandon Cronenberg excoriates entitled excess through a hedonistic voyage of carnal sadism. A meek protagonist is thrust into a Faustian bargain with little understanding of the diabolical true stakes. The twisted onslaught overpowers as the narrative struggles to keep afloat. A wicked and alluring Mia Goth saves the film with a tempestuous performance. She's superbly sinister as the devil on your shoulder that transforms innocence into withering regret.
Failed writer James Foster (Alexander Skarsgård) takes a ritzy vacation with his wealthy wife Em (Cleopatra Coleman). The impoverished island of Li Tolqa has lush resorts surrounded by armed guards and barbed wire fences. Locals serve the rich but cannot enjoy the spoils of their surroundings. Guests are warned to stay behind the lines or face uncertainty among the common folk.
The beautiful and seductive Gabi (Goth) approaches a stunned James. She and her older husband, Alban (Jalil Lespert), visit every year. Gabi effusively praises James' critical flop of a novel. She's been anticipating his second work. James gets an ego boost after constant emasculation from Em. Gabi invites James and Em to accompany them on a day trip away from stuffy tourists.
Gabi's Provocative Nature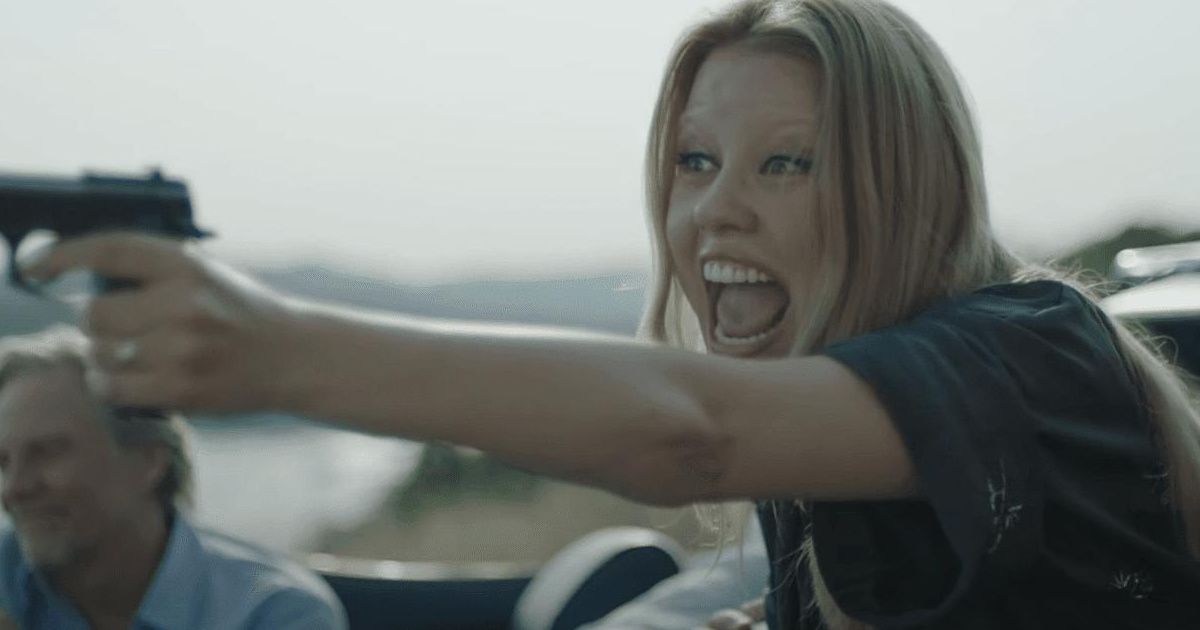 The couples eat, drink, and bask on a sunny beach. James gets his first taste of Gabi's provocative nature. He volunteers to drive back for the inebriated Alban. The dark night proves fatal as he runs over a farmer. A horrified James and Em follow Gabi's ruthless lead. Return to the hotel like nothing happened. The reprieve is short as James and Em are arrested the next morning. Detective Thresh (Thomas Kretschmann) informs James that he's been convicted for murder. A swift execution looms at the police station, but visitors to Li Tolqa have a second option if they can afford it. A clone can be created to suffer the grisly penalty.
Related: Out of Exile Review: Rich Character Development Saves Formulaic Crime Drama
The apple didn't fall far from the tree. Cronenberg (Antiviral, Possessor) follows in his famous father's sci-fi/horror footsteps with uncompromising vision. Infinity Pool gets weird from the start. Rotating camera angles and nauseating close-ups prep the audience for sinister happenings to come. Cronenberg inundates with sexually explicit, fever dream sequences that morph into hideous grotesqueries. These scenes accompany stomach-churning, ultra-realistic violence. I can't fathom how this film got an R-rating. The unrated version must be truly bonkers.
James, a kept man with no discernible talent, falls easily into the honey trap. Terror turns to titillation under Gabi's sinful spell. Who cares about consequences when a bought clone takes every fall? Elites can fulfill any evil desire until their attention changes focus. That's bad news for James.
Mia Goth's Raw Audacity
Infinity Pool had me glued to the screen for an hour. You can process only so much freaky before mentally checking out. The premise wears thin. It becomes an exercise in shock and wincing. Goth steals the film with raw audacity. She bewitches, frightens, and is still on a roll after great turns in Ti West's X and its prequel Pearl.
Infinity Pool is meant for mature audiences only. An epilepsy warning is earned due to strobing lights throughout. Infinity Pool is a production of Film Forge, Elevation Pictures, Telefilm Canada, Eurimages, and The Croatian Audiovisual Centre. It will be released theatrically on January 27th from NEON.