In conversation, Eric Roberts is everything you might think he is: gregarious, uninhibited, honest, outspoken, and full of spirit. The actor has turned heads in standout film and television roles in outings like Star 80 (alongside Mariel Hemingway), The Dark Knight, Inherent Vice, The Expendables, Lovelace, and TV series like Crash, Heroes, and Suits, which is currently experiencing a newfound surge in popularity with talks of a reboot.
Roberts is at the helm in dual roles in front and behind the screen in My Last Best Friend, an engaging New York City pandemic drama about two men, both named Walter, whose lives get turned upside down. It's a challenging role for Roberts, who plays two very different characters who are only linked by their looks. One "Walter" is battling an ominous illness, the other a probing investigation from the FBI.
Eric Roberts opened up about why he took on the film, directed by Filippo M. Prandi, and some of the other roles that changed him as an actor. There were six iconic film roles, in fact, that shaped him. Read more in this exclusive MovieWeb interview.
On His Most Challenging Roles
"I can give you six or seven movies that answer your question about what roles stood out for me," Eric Roberts shared about his own personal career bests. "And that's 1978's King of the Gypsies [as Dan], Star 80 [as Paul], Runaway Train [as Buck], It's My Party [as Nick], Love is a Gun [as Jack], The Pope of Greenwich Village [as Paulie], and Purgatory [as Blackjack Britton]. Those were the hardest movies I made as an actor and the most fun because they were the biggest challenge. Especially Star 80 and The Pope of Greenwich Village. They were so far away from what I am, but they were such good stories with such good directors that I had to do them. I'm really proud of it."
Admittedly, Roberts jumped at the chance to star in My Last Best Friend, which also stars Carol Alt, Robert Stoyanov, Rico Simonini, and Adrienne Laurén. He says that it was extremely challenging taking on dual roles, playing two people who appear identical and talk to each other throughout the film. "I wanted to take a shot at that, so I did," he said. "I had a really good guide with Filippo Prandi [the director], who is the coolest. He's a young cat who knows what he wants and how he's going to get it. But the challenge of playing those two people and having them honestly be different and 'not Eric' — two guys who weren't anything like me — was challenging."
Roberts went on to explain that one of the most complicated aspects of the role was making each character sound different and be physically different so that there was no comparison. "That was hard because I look like Eric both ways," he said, laughing. "So, keeping them separate, keeping both Walters as individuals who are not at all connected except by how they look was tough."
Related: 20 Best Indie Movies from The Last 10 Years
Roberts circles back to Prandi's artistic skills, pointing out his exceptional eye. The filmmaker, who hails from Bologna, Italy, has been on the rise. He launched his own production company, Majox Films, in 2015 and went on to write, edit, and co-direct the short film The Amytal Therapy, which captured attention at the Chelsea Film Festival.
"Filippo understood this peculiar and interesting, valuable story he was trying to tell, and I was his tool to tell it," Roberts said. "He was a good leader, and most directors aren't. Probably two out of 10 directors are really good, and probably five out of 10 are adequate. Most directors should not be directing, but Fillippo is going to be directing til the walls come down. He's fabulous."
One Character Eric Roberts Wants to Play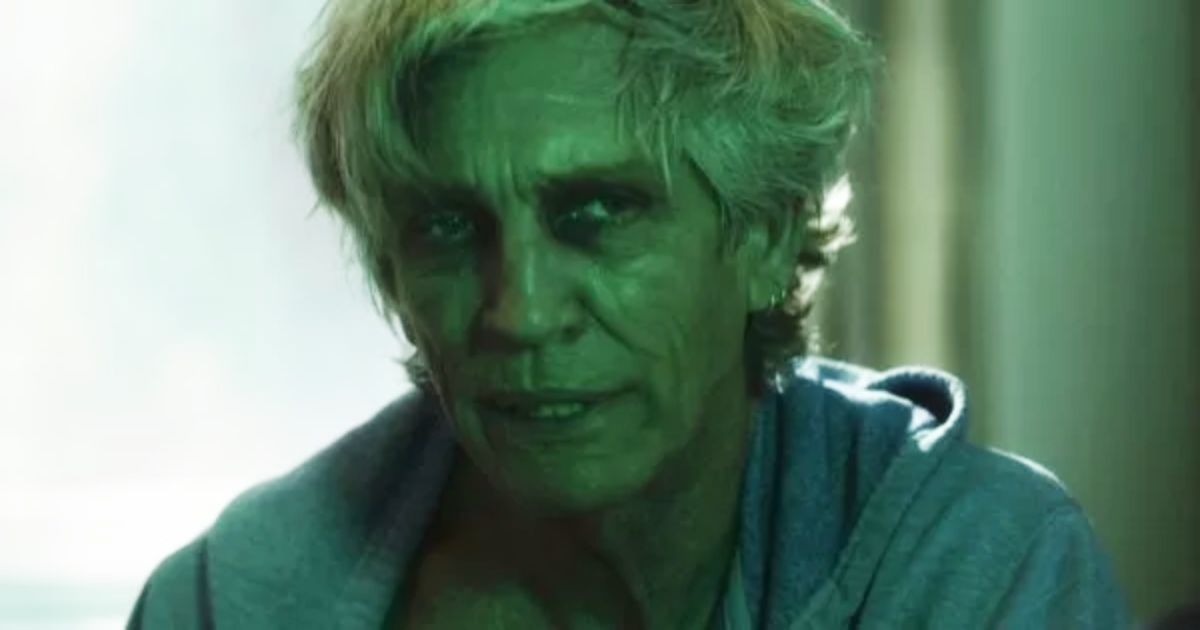 In My Last Best Friend, Walter Stoyanov has been living a quiet life for 13 years, spending his time with his best friend — Walter Stoyanov. The only noticeable difference between the two, although it's slight, is that the other Walter has a small beauty mark on his face, The film opens in 2020, when the entire world is at the starting gate of the COVID-19 pandemic. Suddenly, both Walters are faced with life-altering dilemmas.
Roberts says he's "an actor" through and through and enjoys challenging roles. My Last Best Friend may have stretched his abilities, but when asked what he's most excited about next, he waxed philosophical and revealed: "I want to play [ballet dancer] Rudolf Nureyev after he stopped dancing. I want to play that dilemma he found himself in, being Russian, being homosexual, being the most revered dancer of his time, and how that was for him. I want to explore and share that with the world. I think he was a fantastic artist and a very flawed human being, but a fantastic artist that I would love to play."
Related: These Are the Actors Who Have Been in the Most Movies
There are other matters near and dear to the actors' heart, too. One of them is the organization Natural Child, which he is very involved with. And he and his wife Eliza have had a pet sanctuary for rescued animals, including dogs, cats, birds, raccoons, and squirrels, for about 18 years.
"About 18 years ago I found a hurt baby squirrel in our yard and took it to a squirrel doctor. Later, they called me back and asked if I could return the squirrel to my property," Roberts said. "So, 300 squirrels later, we have a sanctuary to the point where the city gives my wife a 100-pound bag of walnuts every month that we feed the squirrels. But we have everything you can think of — horses, dogs, cats, everything."
As for My Last Best Friend and what he hopes audiences take away from it, Roberts is clear: "I just want people to have fun, man. You go to movies to be entertained. I want the film to be just entertainment for people, dude," he said.
I'm no brainiac. I'm no philosopher. I'm no artist. I'm an actor who loves my job. And that's all. I just want new people to have fun. And I want them to go, 'Wow, he's playing both those guys. That's so cool.'
Cool it is. My Last Best Friend opens in Brooklyn, New York, Friday, Sept. 15, and in Los Angeles at Cinelounge Sunset on Friday, Sept. 22, with a wider release to follow.