Vacationing friends (Wunmi Mosaku, Kaniehtiio Horn) realize Alice (Anna Kendrick) is in danger from her abusive boyfriend (Charlie Carrick).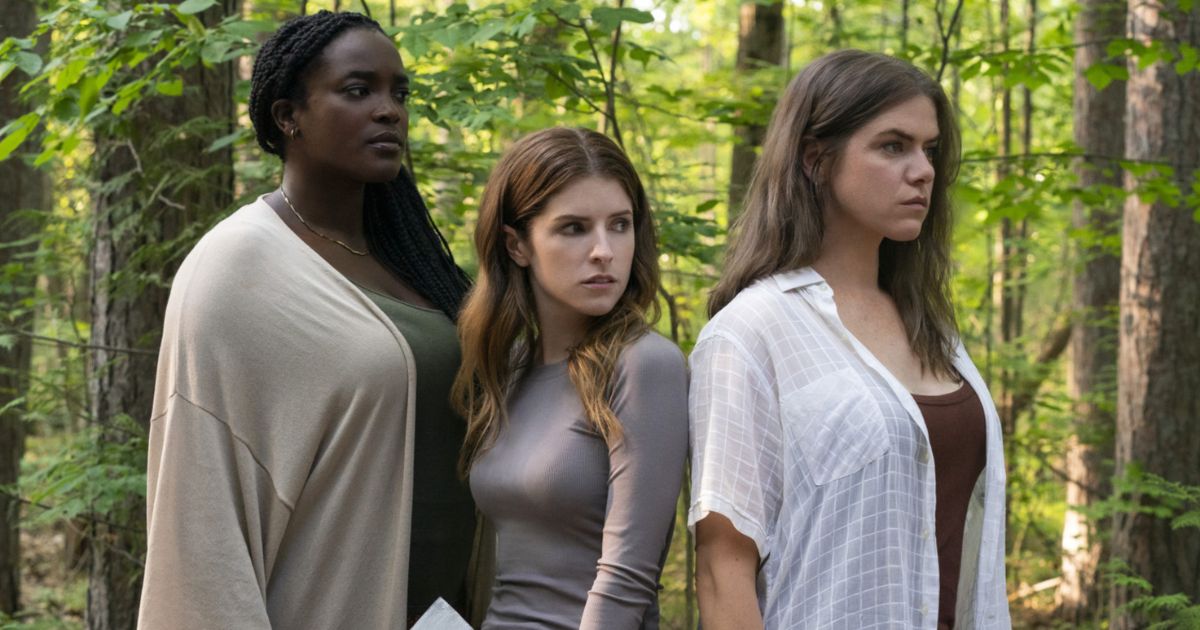 A desperate woman crumbling in an emotionally abusive relationship finds solace and strength on a respite with her best friends. Alice, Darling addresses important themes but fails as a complete narrative with significant pacing issues. Star Anna Kendrick captures the fraught paranoia, isolation, and dangerous physical decline of the subjugated. She's in constant fear of upsetting a cruel partner who controls every aspect of her life. Alice, Darling loses focus with meandering subplots meant to be metaphors for the protagonist's journey. It makes a relatively short runtime feel longer and drawn out.
Alice twists her hair nervously as she's driven to meet Tess (Kaniehtiio Horn) and Sophie (Wunmi Mosaku) for dinner. She hasn't had a girls' night out in a long time. Her phone continually beeps with messages from Simon (Charlie Carrick). She pulls out several strands at the root. The back of her neck hiding red patches. Sophie's parents have given them their lakefront home upstate to celebrate Tess's birthday. Alice politely declines. Her phone continues to erupt from Simon's beckoning. Alice makes sure her hair and make-up are perfect for him before returning home.
Alice submits to Simon's physical needs. She panics in the bathroom after. Ripped hair falling to the floor. Alice lies to Simon about needing to leave for a work meeting. Sophie and Tess are thrilled she's decided to come. They notice signs of her strange behavior on the long drive.
Alice in Crisis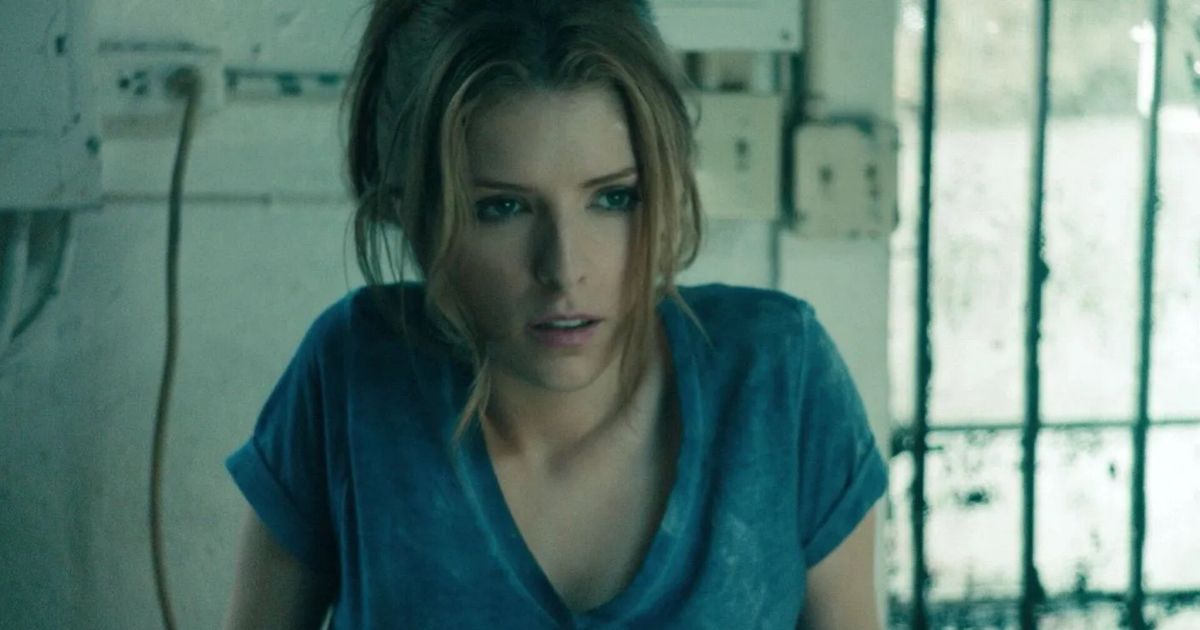 Alice's mood worsens as the ladies try to enjoy the idyllic escape. She's remote and withdrawn. Her phone is an electronic tether to Simon's unceasing demand for attention. Alice becomes obsessed with the disappearance of a local teen. Her friends have finally had enough. They can sense she's in crisis and on the verge of a breakdown.
Related: The Quiet Girl Review: The Best Family Film of the Year
"Alice, darling" refers to Simon's seemingly sweet but belittling requests. He uses love as a knife to chisel her personality to his exacting standard. Alice is terrified of his disappointment. She gives herself completely to placating Simon's ego. His Jekyll and Hyde nature keeps her on edge. Acquiescence allows Alice to maintain servility. His harsh words and tone hit like punches. He's not physically attacking her but achieving the same goal. Alice sees and hears Simon all the time. She cannot escape his manipulation.
Alice, Darling's Admirable Intentions
The missing girl subplot represents Alice's lost semblance of self, but her rambling around in the woods is completely unrealistic. Her friends, who know something is terribly wrong from the start, wouldn't let her wander around with a potential killer on the loose. They join search parties for the girl, also meant to represent Alice's stolen soul. This could have been more artfully executed. It feels like filler and adds dead space instead of tension.
Alice, Darling's admirable intentions are understood. She needs help. The vacation becomes an intervention to break an abuser's ironclad grip. It should have been more concise. You're empathic to Alice's struggle, but the film doesn't hold as much interest as it could.
Alice, Darling is a production of Babe Nation Films, Elevation Pictures, Ontario Creates, and Castelletto Films. It will have a limited theatrical release on December 30th from Lionsgate.