"I always love playing an acerbic bitch," quipped Elizabeth Perkins about her upcoming role in season two of The Afterparty, Apple TV+'s hilarious whodunit comedy. "So right off the page, I was like, 'Oh, yeah, this is gonna be fun."
In season two, Perkins plays Isabel, the rich mother of two very different children. Death and mayhem are but a few of the creative party favors going around when a destination wedding tanks after the groom is found dead. The show brings back Tiffany Haddish as Detective Danner, along with Sam Richardson and Zoe Chao from season one.
Newcomer Anna Konkle (PEN15) enters the fold alongside Zach Woods, Poppy Liu, Jack Whitehall, Ken Jeong, Paul Walter Hauser, John Cho, and Vivian Wu. In the exclusive MovieWeb video interview above and highlights below, Elizabeth Perkins and Anna Konkle take us on a deep dive into the hilarity that ensues.
A Toast… To Another Murder?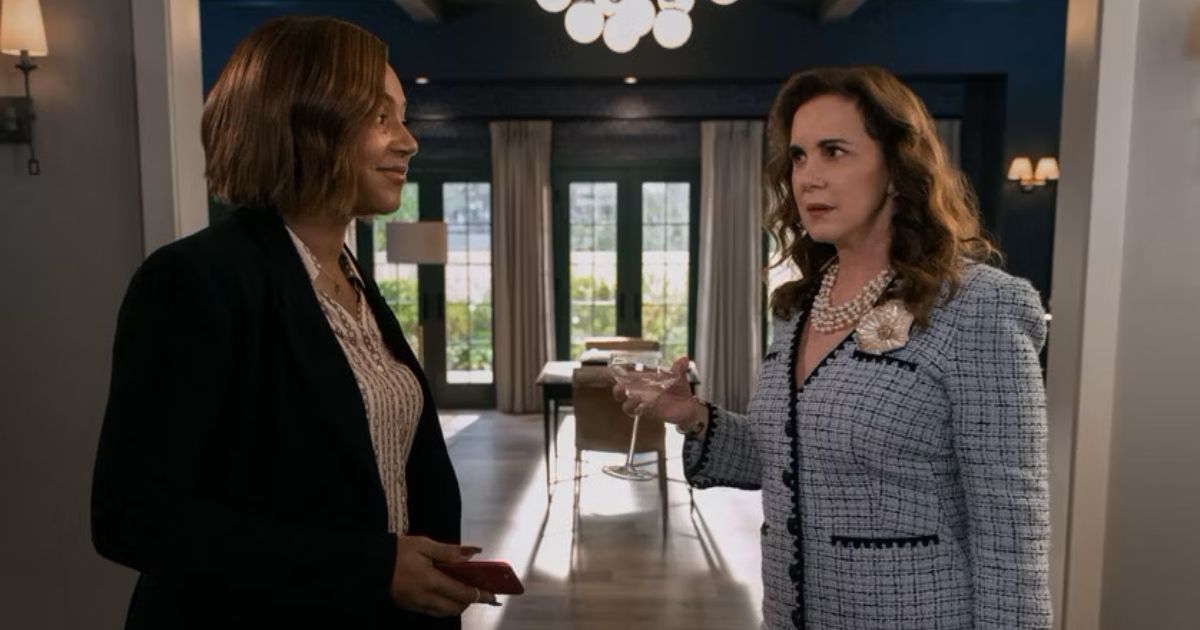 The Afterparty found a great fan base after last year's debut thanks, in part, to its inventive concept. Each episode explores a different character's account of the fateful evening, but all told through the lens of popular film genres, using unique visual effects to match the storyteller's perspective.
Which brings us to season two's set-up — a wedding heads south when the groom is murdered, and every guest is a suspect. Detective Danner (Haddish) returns to help pals Aniq and Zoë (Sam Richardson and Zoe Chao) solve the crime. Round up the suspects — everybody from family and star-crossed lovers to business partners and others who retell the events of the weekend. Think of it like the game of Clue on steroids. And we love it.
Related: The Afterparty Season Two Review: You'll Want to Crash This Shindig
"The great thing about Greg Archer Chris Miller and the way he established his characters is that there's always a flip side," Elizabeth Perkins told MovieWeb. "There's always an explanation for why this person is the way they are. So, as you get deeper into the story, and particularly, when you get to my episode, you actually see that Isabel is not just this, you know, alcoholic, off-the-wall person. She's incredibly scared, very isolated, and has had tremendous loss. It was great to have an episode that that was basically my backstory, or my inner life. That sort of propelled me through the entire story."
Perkins was in good hands, of course. Chris Miller, along with partner Phil Lord won the Academy Award for Best Animated Feature as producers of 2018's Spider-Man: Into the Spider-Verse (2018). The sequel (Spider-Man: Across the Spider-verse) already nabbed more $400 million at the global box office thus far. Will magic strike again in season two of The Afterparty for the duo? Perkins thinks so:
There's so much content [out there] that sometimes I'll turn and go, 'I just don't want to go to the nihilism and the end of the world. What's great about this show is yes, it's a murder mystery, but every episode is completely different. It's really fun… it's hard to find something that is solid throughout the season. I'm not just saying that because I'm here promoting it. I would watch this show and wait to the next episode. I love it.
Anna Konkle and Elizabeth Perkins Were Mutual Fans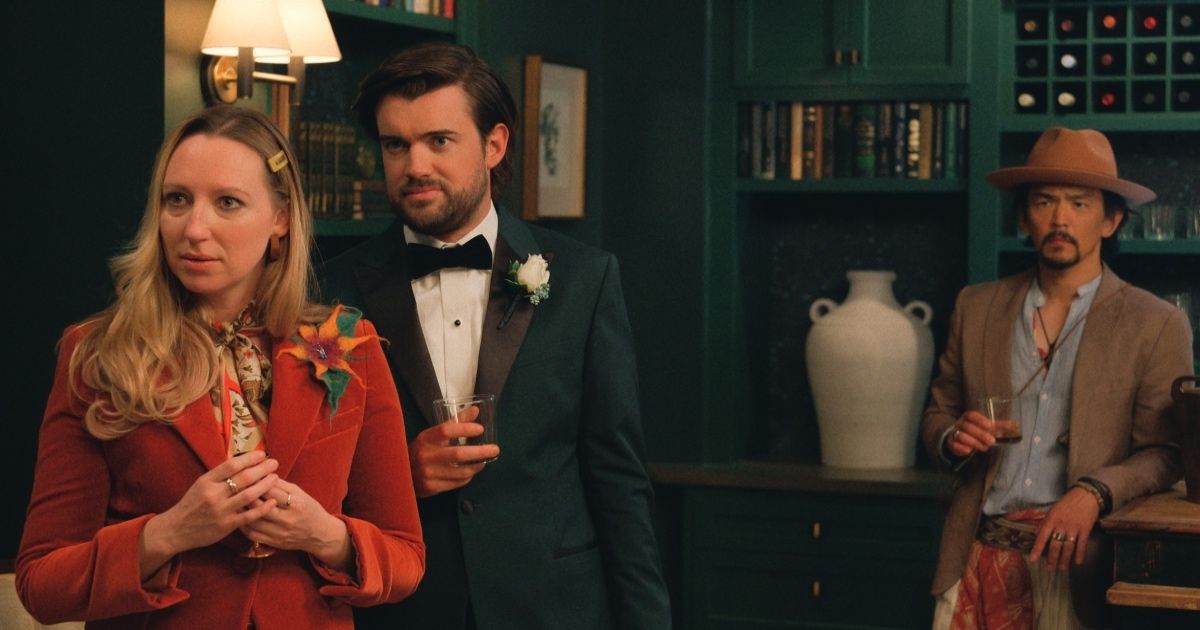 Anna Konkle turned heads playing a dweeby tween in her breakout hit PEN15 alongside star and co-creator Maya Erskine. Fans will recall her from Rosewood and Hulu's exceptional comedy The Drop. In season two of The Afterparty, she plays Hannah, Isabel's daughter and Edgar's (Zach Woods) mysterious sister.
"I think people will come for the murder comedy mystery, and they'll stay for the heart," said Konkle of season two. "The characters are so fun." Watch for a surprising twist when it comes to Konkle's Hannah here. It drives the murder mystery in a completely new direction.
Related: Exclusive: Tiffany Haddish and Zach Woods Slay in The Afterparty
About her specific Hannah-focused episode and what genre it dips into, Konkle said it was tres Wes Anderson (Asteroid City), and that she was, "really intimidated going in because that's a genre and style filmmaking that I've always loved. And film noir was probably my favorite to do, it's so self-serious… such a moment in time that passed." She continued:
But in terms of like, playing with the way that we talk, it's just so affected and satisfying for humor. And Wes Anderson has all that soft and gooey stuff, and it shows the emotional sides of Hannah. So, I felt lucky that I got to kind of do a little bit of everything.
As for working with Elizabeth Perkins, Konkle said she came into the project, obviously, as a massive fan. "Elizabeth is just an amazing actress with a very long career that I've always admired and looked up to."
Perkins was quick to note: "I was a huge fan of PEN15. My daughter turned me onto it. She was like, 'Mom, you have to watch this show.'" Later, after Konkle had been cast in The Afterparty, Perkins knew what to do. "The first thing I did was called my daughter. I said, 'Oh my God. You're never going to guess who's playing my daughter?' I was such a huge fan of hers and I couldn't have asked for a better sparring partner in this."
Well, viewers couldn't have asked for a better season than this. Dive into season two of The Afterparty on July 7 on Apple TV+.