"At 20 when I met him, I knew I would see his name on a screen."
Nancy Emerson beams with pride as she speaks of her husband, the singer-songwriter Donnie Emerson. Donnie's had a strange career: after years in obscurity, in 2008, Dreamin' Wild, an album he recorded with his brother Joe, became a cult hit, gaining notice from music lovers all over the world. Overlooked when it debuted in 1979, Dreamin' Wild is now considered a classic of its time, and launched Donnie into a professional musical career.
Now the amazing story of Donnie and Joe Emerson gets the Hollywood treatment in the new film Dreamin' Wild, directed by Bill Pohlad. Debuting August 4, it recounts the amazing story of the Emerson Brothers and their sudden, belated rise to fame.
"I'm blessed that the underground took off in the music business," said Donnie, shy and soft-spoken. "What it did — it crossed all the barriers. There's no monopoly on the songs. The fans, the people that respect the songs, are like jazz purists. But they're underground purists. They don't look at advertising. They listen to what their friends tell them. So that alone has been a complete change."
The sudden rise of Dreamin' Wild caught the attention of journalist Steven Kurutz, who profiled Donnie, Joe, Nancy and their family in a piece for The New York Times. That article caught the attention of Jim Burke, the Oscar-winning producer of Green Book, The Descendants, and Darkest Hour. Seeing potential in the story, Burke approached his friend Bill Pohlad with the idea.
Overlooked Classic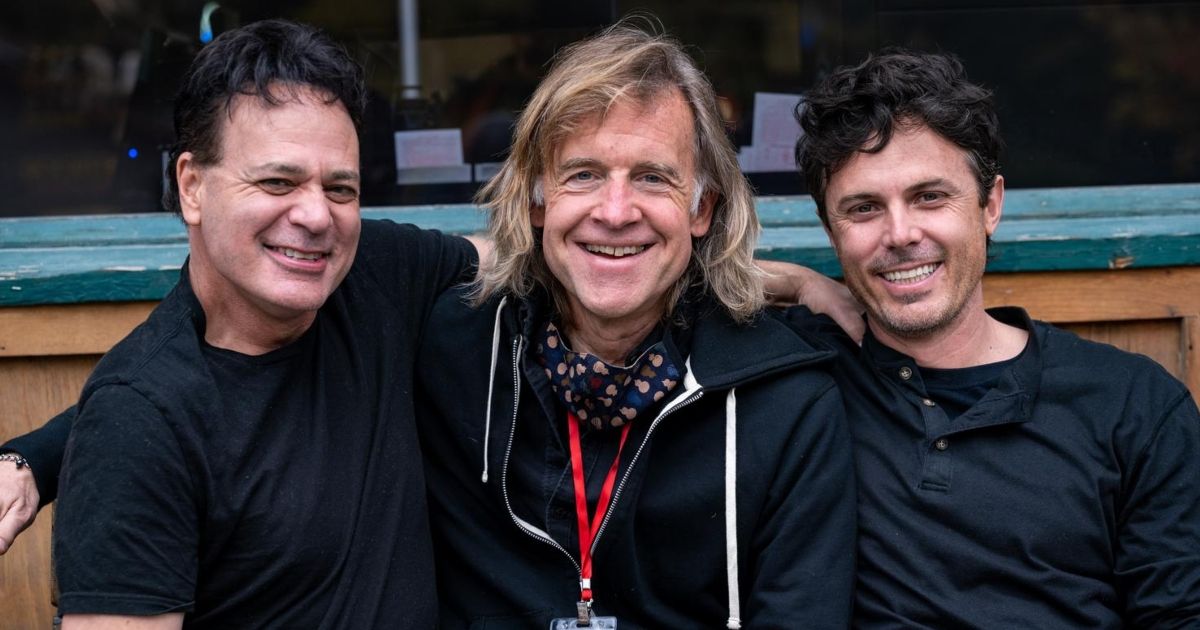 "I knew nothing about them until someone pitched me the project," Pohlad laughed, recounting how he learned about Donnie. "Jim pitched it to me. I immediately said 'no.' It sounded too much like Searching for Sugar Man. I like that movie, so why would I want to tell that story again? But he urged me to read Steven Kurutz's article. And it worked its magic. But it wasn't until I met Donnie and Joe up in Spokane that it really sucked me in. They're extraordinary, ordinary people."
Pohland, who had just completed another musical biopic, Love & Mercy, began to adapt Kurutz's article into a script, all the while keeping the album Dreamin' Wild playing in the background.
Related: The Best Musical Biopics, Ranked
For the director, the music proved essential to writing. "The album is extraordinary in many different ways," he explains. "'Baby' was one of those songs that feels like it's been around forever. It has a mystical, magical quality. It ended up being the soundtrack in the writing process. That informs the film a lot."
When it came time to cast the roles of Donnie and Joe, however, Pohlad began to feel the weight of the project. He helped alleviate that stress by settling on to veteran actors for the leads: Oscar-winner Casey Affleck and Walton Goggins.
"I felt pressure to be authentic," Pohlad explained. "If I'm going to do a story about this family, I want to make sure it's real. "Casey, I had a feeling from his previous work, that reminded me of Donnie. Donnie is the kind of person that can be laughing and talking one minute, then he's off in his own world. You're not sure where he is. I felt like Casey could do that, and he's more of a known quantity. He's an award-winning actor. Walton was more unknown. When I first talked to him, I just saw him and heard him connecting so much to the real Joe. He felt like he knew this family."
Before Affleck agreed to take the part, however, he did something rash: he showed up unannounced to meet the real Donnie Emerson. As Pohlad explained:
Casey, before he decided to do the film, drove to Spokane and showed up at Donnie's door. He just took it upon himself. He camped in their backyard. The next day, Donnie and Nancy drove Casey to the farm. And that was it.
Finding the Right Note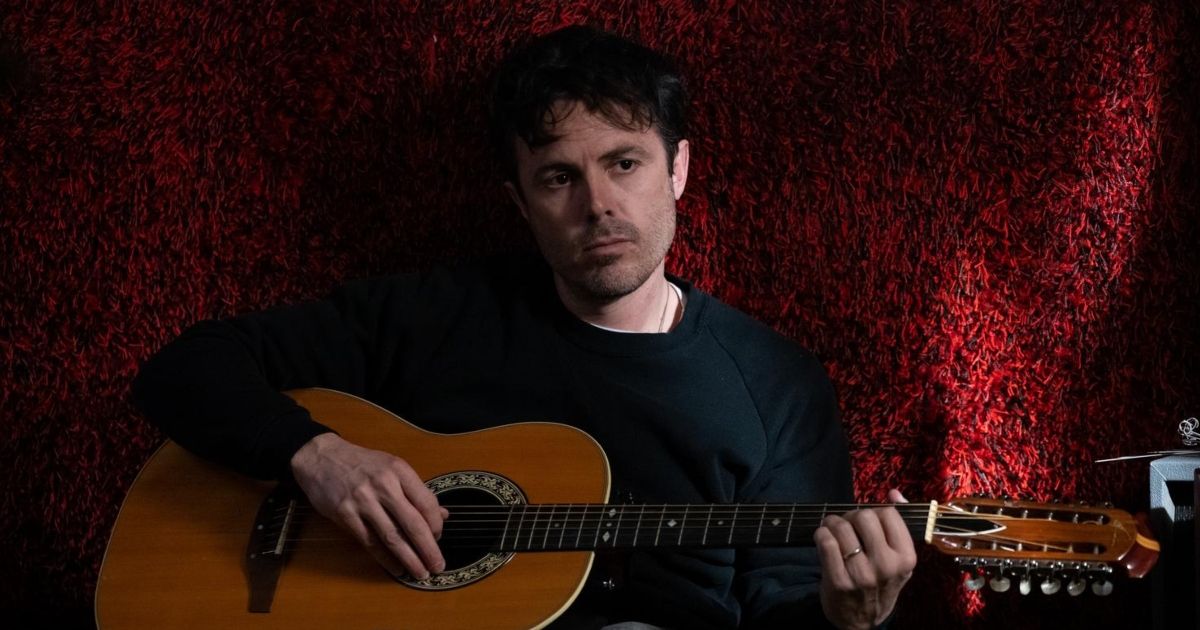 That initiative also sold the real Donnie and Nancy on Affleck's casting.
"What I like about Casey — he's not faking it," Donnie mused. "When he's analyzing me, he's not scared to be insecure around me. He said, 'Donnie, what do you think I need to do this or that?' He's just so real. He's so quiet. And he respected me. Big time. And my family. He's amazing." Pohlad added:
We shot at the actual farm. It's a testament to who they are, and how they live their life that they didn't change for us. They're still the same people when we first met. They weren't presumptuous. They didn't look over my shoulder.
For both Donnie and Nancy Emerson, seeing the finished film offered a peculiar catharsis to the resurgence of his album, and to long-buried feelings.
"The best part for me is the scene after the [first concert scene, where the characters Donnie, Nancy, and Joe all play together]," Nancy said. "Donnie and I have been playing 38 years together. I backed up Donnie & Joe. I cried so hard. I've seen that, looking at Donnie. I've seen that."
Related: Dreamin' Wild Review: A Euphoric, Heartwarming, and Foot-Tapping Musical Biopic
Coming Home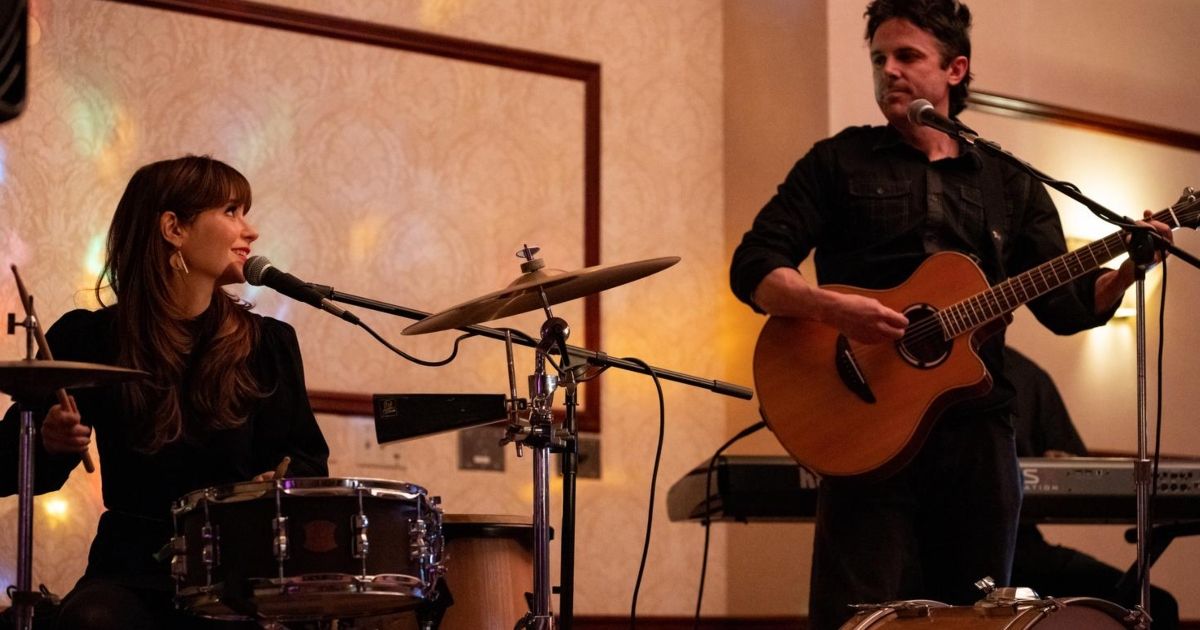 "Watching the film, I got a lot more closure to my life," Donnie mused. "I don't have to feel guilty anymore. That young man, at 16 or 17, was just trying to do what he wanted to do, and didn't realize how much he was putting pressure on his family. I was a kid! And my father believed in me as an investment. So I carried all this responsibility because he believed in me so much."
"I had one moment with [my dad, after the film]," Donnie continued. "He just turned 92. Nancy and the kids and I went to see him. We went to this little café. My dad, after he was done eating, got up to pay the bill. And that's just dad. I said, 'Stop doing that!' As he was walking out to his car, I walked out with him, and he leaned over to me and said 'Thank you, Donnie. Thank you so much.'"
"I don't have any regrets," he concluded with a grin. "None. It's all about the journey and the doorways you go through."
Dreamin' Wild opens in theaters August 4 from Roadside Attractions.