Io sto bene, Luxembourg's 2022 Oscar Submission for Best International Film, is set to finally premiere on streaming Sept. 15, and writer/director Donato Rotunno (Dreams Have a Language, Baby(A)lone) couldn't be happier. The movie was a labor of love for the filmmaker in that his own life experiences influenced the story audiences experience here.
"I was born in Italy, and due to the migration background of my parents in the '60s, we moved from south of Italy to Central Europe, in Luxembourg, specifically. So, questioning about having roots somewhere else, then being a part of a country as a Luxembourg citizen is something that I carry in me," Rotunno shared, adding:
It's a very important question as a human being, as a father, as a producer, as a director. I have a chance to explore these questions in this movie. So, I took time, wrote the script for the actors, and tried to take a distance between my personal life and a story.
The comedy-drama film, which is in Italian, Luxembourgish, and French with English subtitles, gives us several compelling characters to root for. Antonio (Renato Carpentieri) has spent his whole life away from home country Italy. When he crosses paths with Leo (Sara Serraiocco), he's intrigued with the young Italian artist trying to make it abroad. The elder man and the young woman's destinies curiously mirror each other and memories from the past rise to the surface, which impacts them both. Donato Rotunno shared more about the film, its actors, and his process in this exclusive MovieWeb interview.
A Timeless Tale
Io sto bene is a continuation of Rotunno's work that was initiated with the compelling documentary Terra Mia, Terra Nostra, with an intention to purposely move away from his own personal history. Discovering a contemporary approach to the subject matter, which highlighted the link between the historical migrations of the 1950s and 1960s and newer departures that southern European countries faced in recent years, was key.
"It took more than three or years to find the right structure and then finally get into the production," Rotunno said. "It was a co-production with four countries, starting in Luxembourg, but then we had some partners in Italy, in Germany, in Belgium. It was a huge project. From the beginning all the way through to the final cuts, it took like six years."
The story flips back and forth from past to present. In the present. Fate unites the older Antonio with Leo, an Italian DJ struggling to make a go of it in a foreign country just as Antonio had back in the past. As the older Antonio reflects on his life, we're taken into the mid-1960s, where three friends with barely any knowledge of foreign languages hop aboard a train that will take them away from their quaint Italian village. Antonio (Alessio Lapice) is bound for Luxembourg, Vito (Vittorio Nastri) to Belgium, and Giussepe (Maziar Firouzi) Germany.
"At the end of the day, it's all about evoking emotions," Rotunno said of what he hopes audiences take away from the film. He elaborated:
"Seeing how the movie has an impact on audiences in Europe, Australia, and South America, for example, I would say that the story is kind of universal. It is not only about the Italian community trying to find a new home and being part of this new home, it talks to other communities. Migration is part of the evolution of the world, and somehow this story is about the soul that we all carry on with us."
On the Cast and the Film's Impact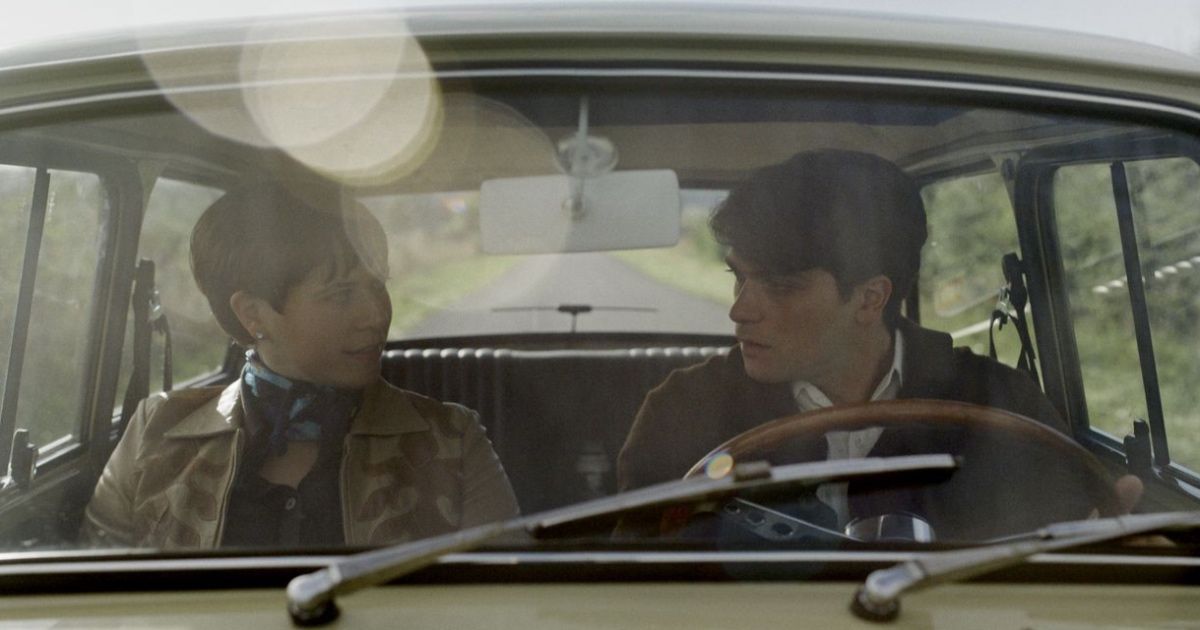 Deep down, Rotunno wanted to tell the story of different generations meeting each other, illuminating that each person was carrying their own baggage. "I tried to convey to the cast that they had to carry a feeling as if they were always in between two worlds, two cultures, two countries," he added. "As if they were floating with the emotion of feeling at home or not, and that that was one of the elements that they had to keep in mind while they were exploring the characters."
He went on to say he was happy with what the actors brought to the creative table. "This is a movie where the question is more important than the answer." Thought-provoking all around, Io Sto Bene, which translates to "I am fine," arrives at a timely juncture when the topics of migration and immigration are often discussed. It's a topic Rotunno is passionate about, in fact. He explains:
"You cannot talk about the present and question the future if you forget where you come from or if you forget the past. So, for me, it is essential to have a starting element. And the starting element of our discussion here was what was before? Where did we come from? What is the past? What is the importance of the past? To understand where we are now and maybe then question where we could be tomorrow."
"So, this is a movie that has no time limit in consuming it," Rotunno added. "This is a film that will help, hopefully, discussion between generations, discussions about where we come from, where we are, and where we could go."
Io sto bene premieres on IndiePix Unlimited on Sept. 15.