Disney recently hosted a press conference for Disenchanted, which is available for streaming now exclusively on Disney+. Amy Adams, Patrick Dempsey, Idina Menzel, and Gabriella Baldacchino each attended the event, moderated by People Magazine's Kara Warner.
During the press conference, each cast member revealed insight into the production of Disenchanted as well as returning to their beloved characters several years later.
Returning 15 Years Later
Adams: For me, it was interesting because we were looking at where Giselle would be now. When we leave her in the last movie, there's been an evolution from the beginning of the movie of Enchanted to who Giselle is at the end of the movie. So, sort of taking that evolution of who she might be after spending 10 years, but also making sure we keep her grounded in sort of the truth of her feelings, but without losing that joy and that naïveté and innocence and purity that makes Giselle so special. So that's sort of where my launching place was, was taking everything that I loved about Giselle in the first movie, and then just getting this opportunity to spin it throughout this one.
It was really just such a pleasure getting the returning cast together. It was so fun to get to see everybody just step back into it, and that we were lucky enough to have everybody come join us. And I can't thank them enough, and I'm very appreciative. And then for our new cast members, I was just so, so, so pleased to get everybody we have.
Menzel: Mine is a pretty drastic change. So, I go from this cynical New York chick, and then I jump down a portal or a manhole, and then I come out. It was so much fun for me. And the challenge for me, well, not even the challenge but just kind of figuring out the balance. Amy Adams and I would talk, I'd say, "How much of my New York accent do I still have coming from Andalasia, and how much is this idyllic," you know, "how much is this idyllic, romantic, beautiful perfect place rubbed off on me?" And then putting on the corset and all that just, it was an easy journey for me.
Related: Disenchanted Recap & Review: The Most Magical Event of the Year
Dempsey: Robert at the very beginning is very much the same, although he's kind of trying to balance life between his new baby and his other child, and the conflict between the stepmother as Amy Adams pointed out, and that dynamic. And then getting into larger-than-life was completely freeing and really fun. So for me, it was a fantastic ride. I had a great time where I could work a little bit, do some sightseeing in Ireland, and work on the musical that was great with the singing and the dancing. So, it was fun.
And that whole process of going through, finding your voice, working with the coach on that, learning the lyrics and the dance was an extraordinary experience and something I'd never done before. And really appreciate the talent with the voices and the singing of Idina and Amy and Maya and everyone. You know, it's an extraordinary feeling you get when you sing. The vibration, it's something very intoxicating about it. So it's nice to get a taste of that.
Gabriella Baldacchino on Joining Disenchanted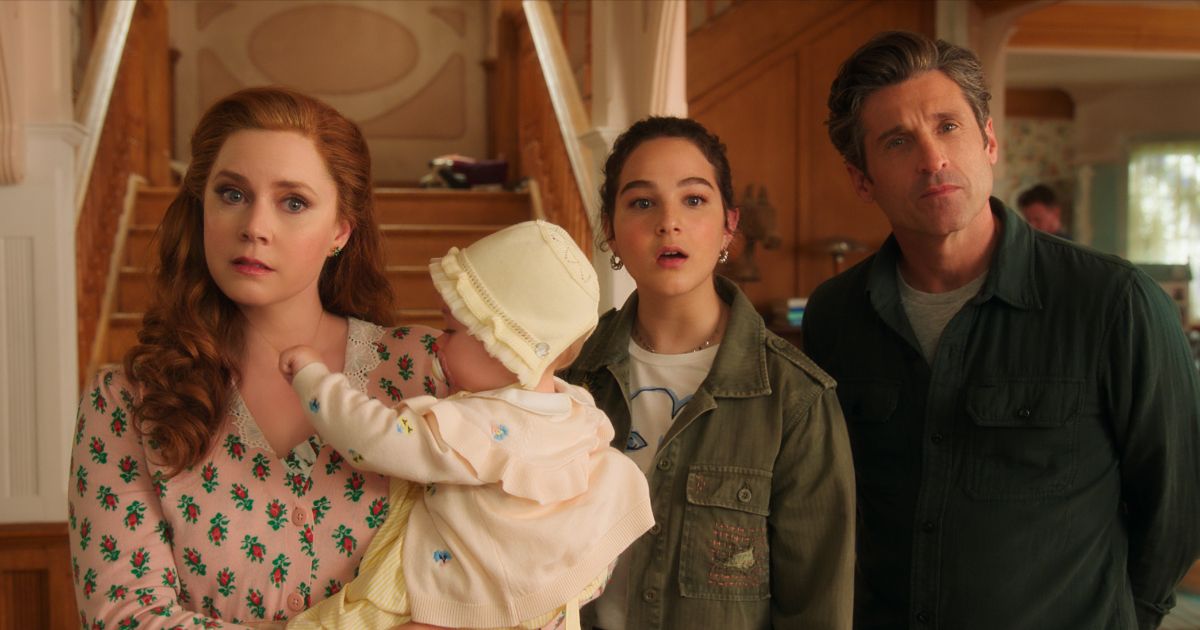 Baldacchino: I think, honestly, a dream come true is the best way to put it. I mean, when I was little, and even growing up, Enchanted was my favorite movie. So, being able to join all these people was surreal to me. As you mentioned earlier, little Gabby would probably faint if she knew where we were now.
This has been a dream of mine, you know, to get to be a part of something like this. It's just kind of completely changed my life. And I'm so grateful to sing music written by Alan Menken and Stephen Schwartz. I grew up performing. I loved musical theater and singing, so that wasn't new for me.
Related: Disenchanted vs Enchanted: Which Was the Better Movie?
But to get to originate something that they wrote, it's an honor, you know? And to be surrounded by Adam Shankman, Barry Josephson, this cast, I learned so much as I got to sit with Adam. Sometimes when he was directing scenes, I'd watch from the other side. Barry's taught me so much, as an aspiring producer someday. And working with this incredible cast is like a master class in acting every single day, so I'm just really grateful.
Amy Adams on Implementing Disney Easter Eggs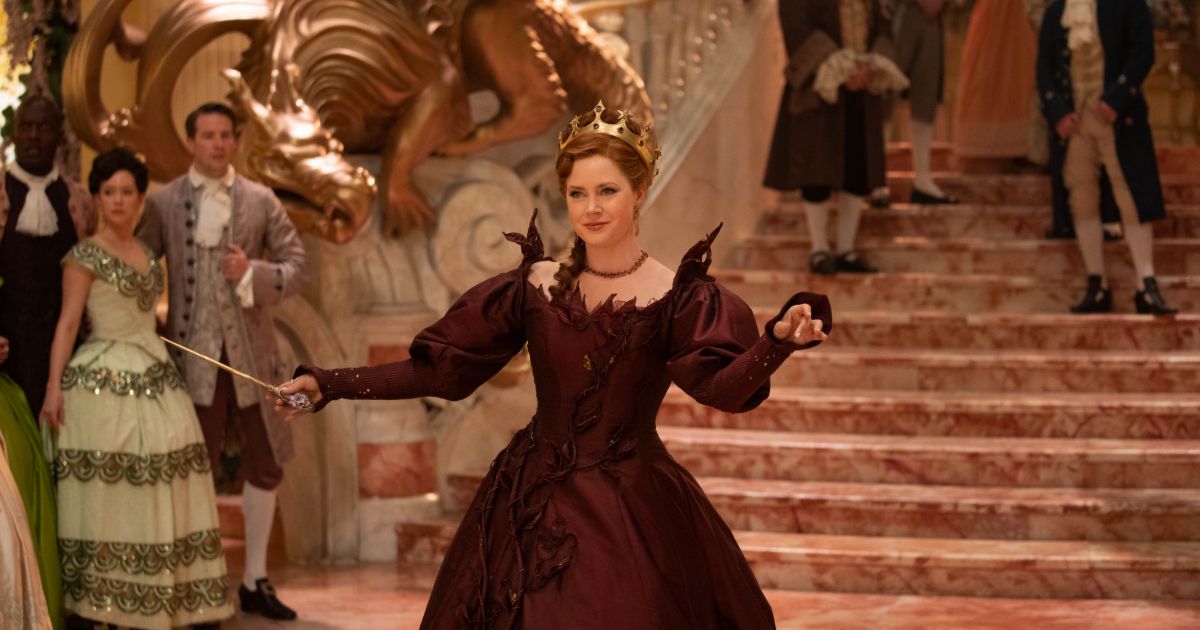 Adams: Well, it is the fundamental construct, theoretically, of Enchanted is the sending up all of the tropes. And it's one of my favorite things about the movie and about participating in it because, to my knowledge, it's the first time Disney ever winked at itself. I don't think Disney ever allowed winking at itself. And so, this was such an incredible opportunity. So, honestly, if you look around, when the town turns into a fairy tale town, every sign of every shop has something Disney winking involved in it.
You know, the magic mirror is a replica of the magic mirror from Snow White. So, it is floor-to-ceiling. There is, everywhere you look, you could swing a cat, you're going to hit a trope. And it was really fun. I think with the actors, we talked about some of them. But a lot of them, I just kind of laced in there. Jayma Mays and Yvette Nicole Brown's ball dresses are literally the stepsisters' dresses from Cinderella.