Summary
"A Compassionate Spy" is a documentary that sheds light on the lesser-known story of Ted Hall, the youngest physicist on the Manhattan Project, who passed key information about the atomic bomb to the Soviet Union out of fear of nuclear catastrophe.
Filmmaker Steve James sympathetically portrays Ted Hall's actions as driven by conscience rather than selfish motivations, as Hall was genuinely concerned about the US having a post-war monopoly on the bomb and the potential consequences.
The documentary explores Ted Hall's unique marriage to Joan, who convinced him to keep his secret for 52 years, and also touches upon the FBI surveillance and a love triangle involving Ted, Joan, and his colleague, Saville "Savy" Sax. Overall, the film provides an engaging and timely perspective on the dangers of technology and the nuclear threat.
Two-time Oscar-nominated filmmaker Steve James' (Hoop Dreams, Life Itself) new documentary, A Compassionate Spy, arrives at the perfect time. Barbenheimer is full swing — Barbie has hit nearly $1 billion globally thus far and Oppenheimer is doing nicely at about $400 million worldwide. And that's just after two weekends at the cineplex. James' work doesn't surrender to the pink, but it does take audiences back to the days of J. Robert Oppenheimer and the Manhattan Project. More specifically, it brings to life the story of the youngest physicist on the Manhattan Project, Ted Hall. The man was a brilliant nuclear physicist, a passionate leftist, and somebody who managed to keep an explosive secret in a 52-year marriage.
A Compassionate Spy tracks one of the more noteworthy but less-known team members (the man doesn't appear in Oppenheimer, for example), revealing how Hall was recruited in 1944 as an 18-year-old Harvard undergraduate. The young man didn't share his colleagues' elation after the successful detonation of the world's first atomic bomb. In fact, in 1944, when the big event takes place, he was concerned that with Germany losing the war, a U.S. post-war monopoly on a powerful weapon like the atomic bomb would lead to nuclear catastrophe.
As such, in October 1944, Hall decided to start passing key information about the bomb's construction to the Soviet Union. A Compassionate Spy goes behind the scenes, featuring interviews and unique recreations James created from photographs of Hall and his wife, Joan, who was instrumental in convincing Hall to keep his secret throughout their marriage. Steve James shared more about the compelling documentary, which will be released in theaters and VOD on Aug. 4., in this exclusive MovieWeb interview.
How to Avert a Nuclear Tragedy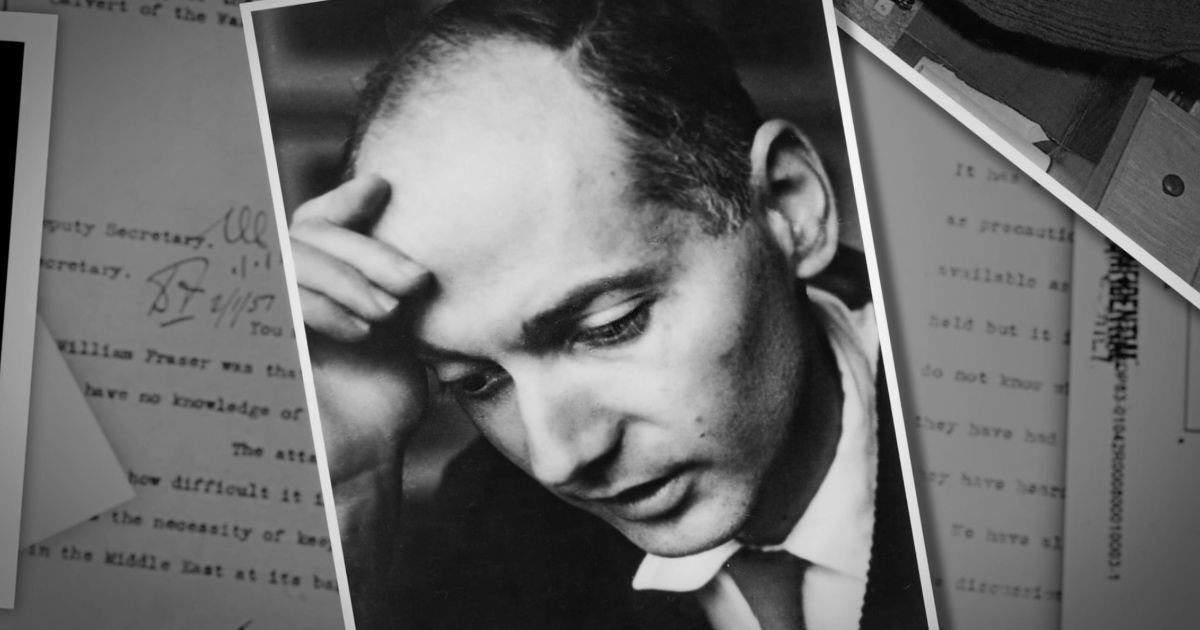 Fans of Steve James' work will notice the filmmakers' great artistic touches here, but A Compassionate Spy is such a different endeavor for James. For starters, he knew nothing about Ted Hall prior to taking on the project. He was fascinated by what he learned. After the war, Hall met and married Joan. The couple lived under tremendous suspicion and many years of FBI surveillance and intimidation. As they raised their family, Hall refocused his attention on biophysics research. Steve James aptly captures Hall's story, illuminating his actions and how he and his wife kept his secret, even from their children.
Related: J. Robert Oppenheimer: 10 Important Facts to Know Before Watching Oppenheimer
"It's particularly interesting to look at this story in light of Oppenheimer, the film that's out right now, because what J. Robert Oppenheimer was ultimately accused of, is what Ted actually did," James explained. "Ted actually passed secrets to the Soviets. And he did so quite early. He'd only been out there for a year at Los Alamos, so, starting in 1943, he was passing secrets to the Soviets." James continued:
What makes this story so compelling to me, besides the fact that I didn't know anything about it before going in — and I think most people don't know about it — is that Ted Hall had his reasons for doing this. He was all of 19 years old when he started passing those secrets, and what prompted him to act, I think, was quite extraordinary and worthy of a story.
James, who was also nominated for an Emmy for City So Real and an Oscar for Abacus: Small Enough to Jail, had long been intrigued with the FX spy series, The Americans. In Hall's story, he found a fascinating if not incredibly realistic look at Soviet espionage in America.
"The film is sympathetic towards Ted," James said. "And I think the reason it's sympathetic towards Ted is because, in my view, Ted acted on conscience. And what he did was not out of selfishness. It wasn't for money. It wasn't for fame. It wasn't for glory. He did it because he had a genuine fear of the U.S. having this bomb all to itself in the post-war real world. And as it turns out, and I think the film makes the case for this, it's not like his fears were not well grounded at all, either." He continued:
"So yes, I understand people who condemn it. But the people who say, 'Well, Ted's the reason for the arms race, or now the Soviet Union was going to get the bomb…' The question was, would Ted's actions, along with the actions of other people who also did similar espionage, have allowed the Soviet Union to get the bomb earlier than they would have gotten it?"
A Story About a Unique Marriage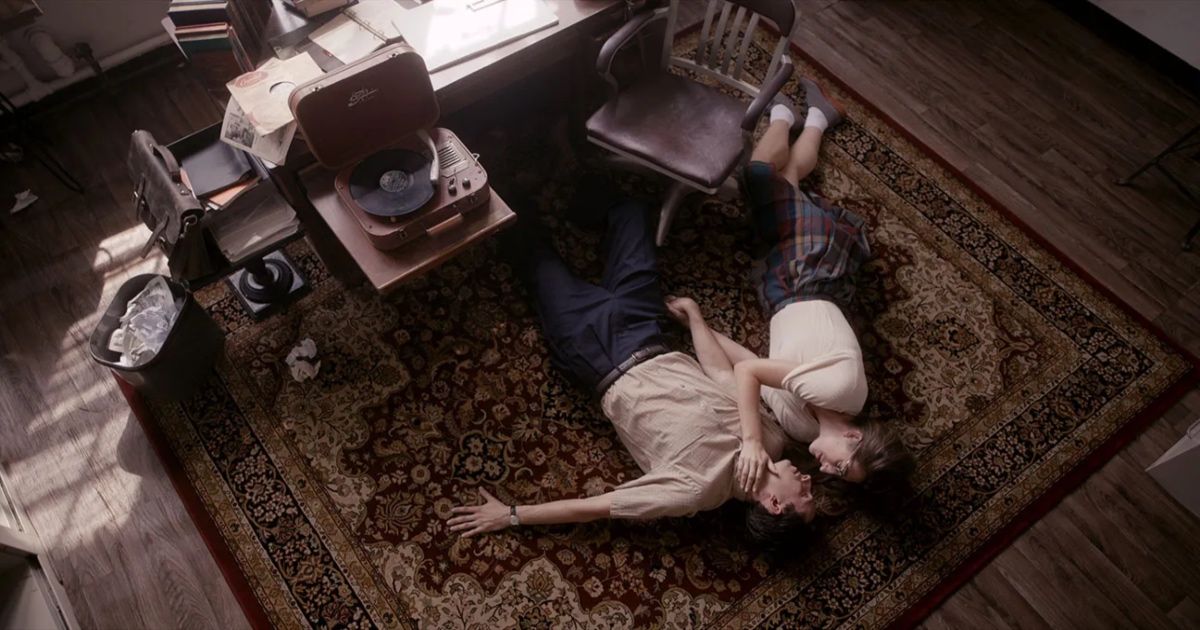 Back in the late 1940s, Ted told his soon-to-be wife Joan everything that had occurred in Los Alamos. By 1947, when the couple married, Ted's spying days were done, but he wanted to be upfront with Joan early on. She convinced him not to confess anything. And that secret was kept for five decades.
"In my mind this was not a question of helping the Soviet Union. It was a question of […] preventing an overall holocaust which would affect the entire world," Ted Hall is quoted as saying in the documentary. To fully capture the man Ted Hall was, director Steve James had to rely on old photographs and other research, which prompted him to incorporate various recreations of events in the documentary.
Of interesting note is the love triangle James captures between Ted, Joan, and Saville "Savy" Sax, Ted's friend, and colleague — Ted and Savy passed secrets to the Soviets. James also brings to light the FBI surveillance that took place during most of Ted's life. Of the recreations, he noted that it was his intention to, "tell the story at least the way it's remembered."
Related: Most Realistic Spy Movies of All Time
The timing of the documentary is fitting, too, what with all the Oppenheimer buzz. As James said:
"I think it may be something of a coincidence that our film and Christopher Nolan's film have come out at the same time, but I do think we find ourselves in a precipitous position today with the threats of climate change and even AI. The story of the bomb has much to tell us about the dangers of technology and pushing ourselves to the brink. And the nuclear threat remains very much with us. And perhaps even greater, now that China is ramping up to become a major nuclear power."
That said, A Compassionate Spy gives audiences plenty to think about. If you're looking for an engaging, real-life spy thriller — one that has never been told before — and how one person's actions had significant ripple effects, then this is the documentary to watch. It couldn't be timelier.
Magnolia Pictures will release A Compassionate Spy in theaters and VOD on Aug. 4.