Australian filmmaker Noora Niasari has spent the entire year taking Shayda around the world. Earlier this year, the movie made its world premiere at Sundance Film Festival. From there, it screened at the Melbourne International Film Festival in Australia and closed Switzerland's Locarno Film Festival before making its Canadian premiere at the Toronto International Film Festival, which is where Niasari spoke with us about her film. Next month, it will head to the Busan International Film Festival in South Korea before returning home to Australia for its theatrical release.
"I've been able to find a distance from it in sharing it with audiences," Niasari said of her global tour of Shayda. We were on the 19th floor of the historic Fairmont Royal York hotel in a salon that overlooked the downtown core below and the horizon peeking beyond the skyscrapers. It wasn't hard to feel on top of the world in that room, the perfect place to talk about a film that has made waves at every festival so far. "You're able to slowly let go and embrace the fact that it's not yours anymore — it's the world's, and that's been really cathartic."
Drawing from her own mother's personal experience, Shayda follows the titular character (Zar Amir Ebrahimi), a survivor of domestic abuse and an Iranian immigrant living in Australia, as she moves herself and her daughter Mona (Selina Zahednia) into a women's shelter. From there, she navigates a custody battle, an impending divorce, and anxiety-inducing, court-mandated visits from Mona's father Hossein (Osamah Sami). Alongside this harrowing process, Shayda and Mona are preparing for Nowruz (Persian New Year), a celebration of renewal and rebirth.
Telling Her Mother's Story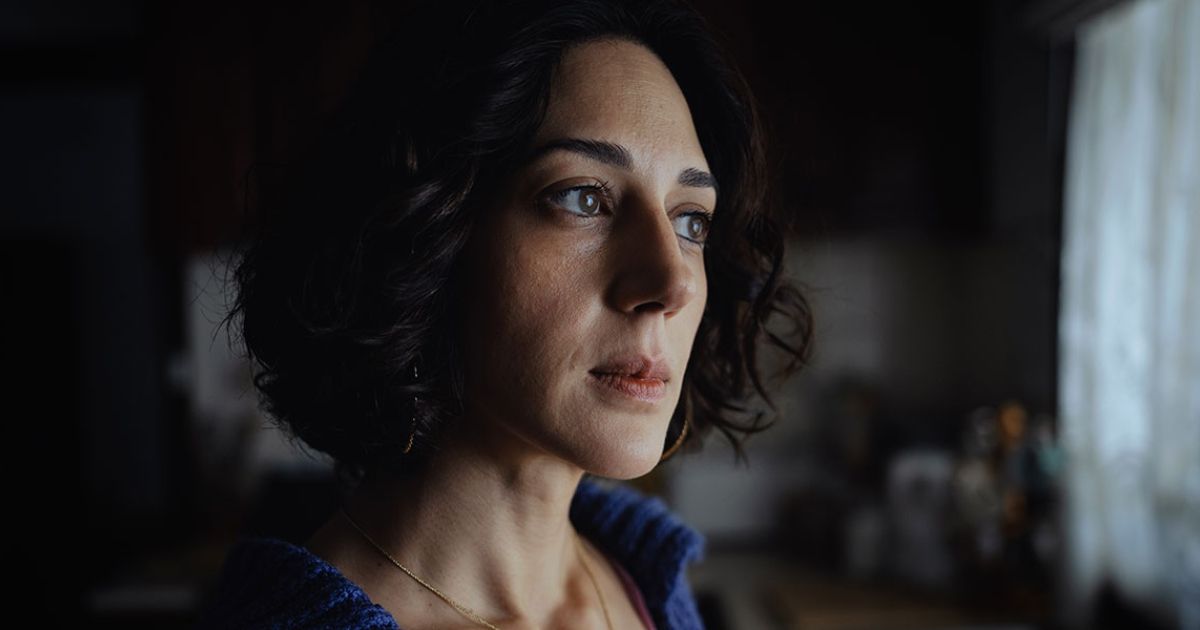 "I've really seen her come into her own, like she has a spring in her step," Niasari said of taking this journey with her mother. In fact, she revealed that her mother would be joining her on Shayda's upcoming press tour in Australia ahead of its theatrical release — "the cherry on top," as she described it — and, what's more, Niasari's script was an adaptation of her mother's unpublished memoir that she had asked her to write:
She spent six months working on it, in tears and accessing all these traumatic memories, and I was navigating all that with her. I think [writing] was the hardest part for her, then she handed it over to me, and it was up to me to create a piece of cinema.
Niasari's mother read every draft of Shayda's script, but she was adamant about not allowing her mother to visit the set. "I knew that I had to have a separation. She has a cameo, where she dances in the film; Mona looks up at her dancing, which is kind of a meta moment. And she cooked all the food and was a consultant for the art department. But, on set, I needed to really get into the world on my own terms."
Related: The Holdovers Review: One of the Best Movies of the Year [TIFF 2023]
In the film, as Shayda is navigating her and her daughter's situation with a caseworker, putting together accounts of her abuse, trying to get sole custody of Mona, and preparing to divorce Hossein, she experiences a lot of pressure from her mother back home in Iran, who feels she has caused a scandal within her family, to return to and forgive her husband. In developing Shayda, there were similar considerations that Niasari and her mother had to take as well.
"It wasn't just about telling the story, it was also about the ramifications of telling the story — how family would react, whether or not we'd be able to go back to Iran," she said. Indeed, early drafts of the script even toyed with telling the story through a different cultural lens. She explained:
"That shifted early because, at some point, she said to me, 'Look, I didn't sacrifice so much for you to censor yourself in Australia.' She wanted me to have full artistic freedom because she felt that that was a reward for everything she'd been through."
Related: Lee Review: Kate Winslet Is Perfect in WWII Drama About the Need for Objective Truth [TIFF 2023]
Shayda's Possible Road to the Oscars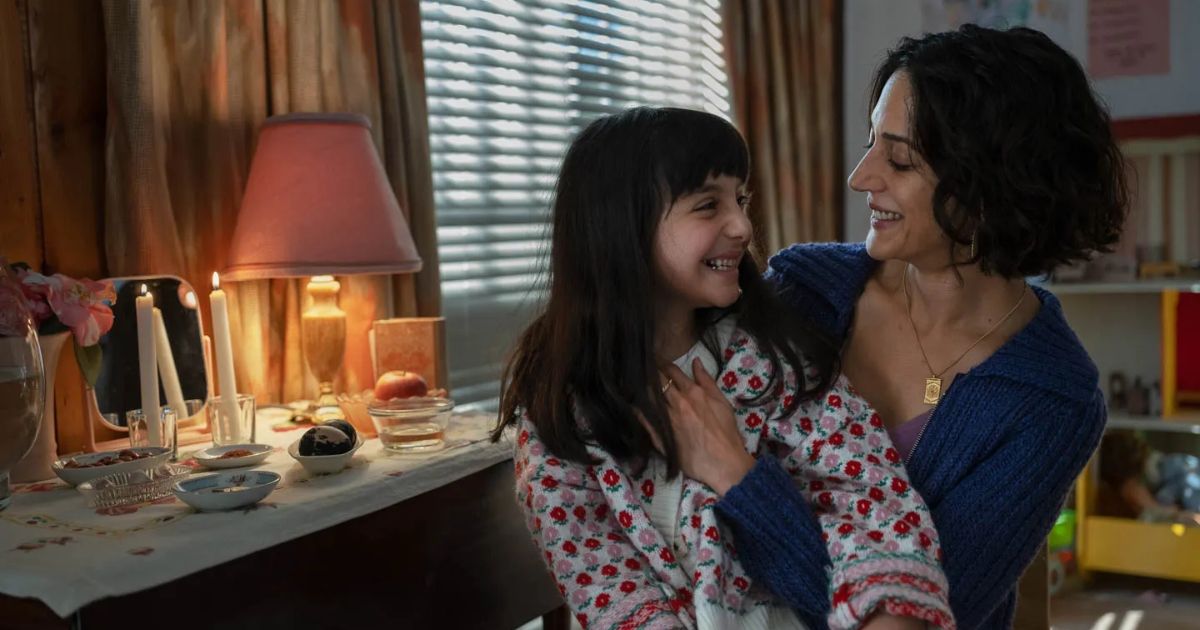 At the end of the script-writing process for Shayda, Cate Blanchett came on as executive producer, joined by partners Andrew Upton and Coco Francini, under their company Dirty Films, whose other films at TIFF include The New Boy and Fingernails. According to Niasari, Blanchett loved the script and was supportive of her vision, from casting and production to everything in between. "In her advocacy for women's rights, especially with what's happening in Iran, she's been an incredible champion, and it gave investors confidence to have her backing because it was my first feature."
Prior to arriving in Toronto, Deadline reported that Shayda was selected by Australia to represent the country in the Best International Feature Film category at the Oscars 2024. When asked if she could sum up her feelings on this major accomplishment, Niasari stated she was feeling a mix of pride, humility, and gratification.
I see this film as an Australian film. It's an Iranian mother-daughter story, but it's an Australian story, it's about a woman finding freedom in Australia, it's where [my mother and I] found freedom in our lives.
For more information on Shayda or the Toronto International Film Festival, visit the TIFF website.