Director Mark Mylod, Anya Taylor-Joy, Nicholas Hoult, John Leguizamo, & Judith Light Dish on The Menu
Succession director Mark Mylod continues to skewer the arrogant wealthy in The Menu, a sharp black comedy with all the tasty trimmings. This time he ups the ante with a side order of mortal peril. The premise has a group of deplorable elitists and one innocent interloper traveling to a private island for an exclusive dinner. Celebrity chef and renowned molecular gastronomist, Julian Slowik (Ralph Fiennes), has meticulously crafted a night with shocking surprises. It becomes quickly apparent to the horrified guests that their meal is an orchestrated trap. Anya Taylor-Joy co-stars as Margot, the last minute date of Tyler (Nicholas Hoult), a snobby and pompous foodie. John Leguizamo plays a talentless movie star who basks in the splendor of fame. Venerated actress Judith Light is a pampered wife whose husband gets the first taste of comeuppance. Hong Chau nearly steals the show as Elsa, a fierce maître d' who makes sure the guests behave accordingly. Please see below excerpts from The Menu's press conference.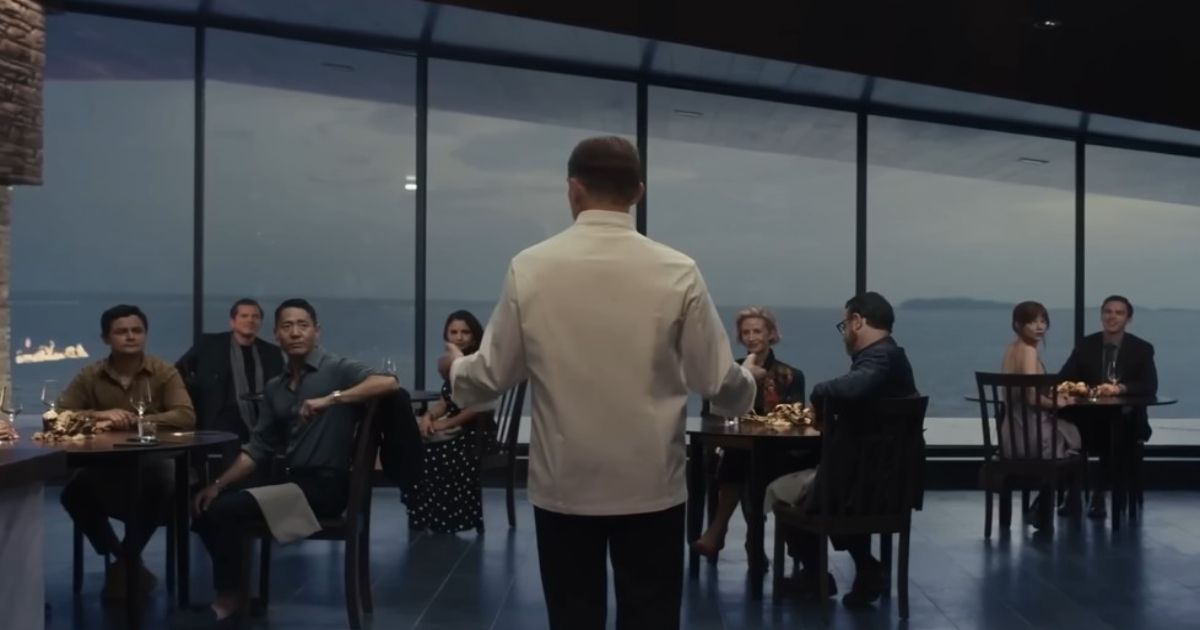 The film incorporates humor, horror, and brilliant satire while going gleefully overboard. Mylod commented on the mix of tones:
I think one of the things that drew us all to the project was that lovely mashup of tones. It's quite a small target to hit. But we were all attracted to how specific that was. And then I think for me, it was the few days or the week that we spent doing our version of rehearsals, which was basically to sit together, or in smaller groups, and just talk about issues that interested us in the script, our story, and about our characters. It was perhaps less about what we were actually saying and more about us all tuning in by osmosis, perhaps unconsciously to get on the same level. I think it's a Sydney Pollack quote about everybody making the same movie, so that by the time we were on set, we all tuned in together, and we continued to do so with the huge benefit of shooting the film almost entirely chronologically.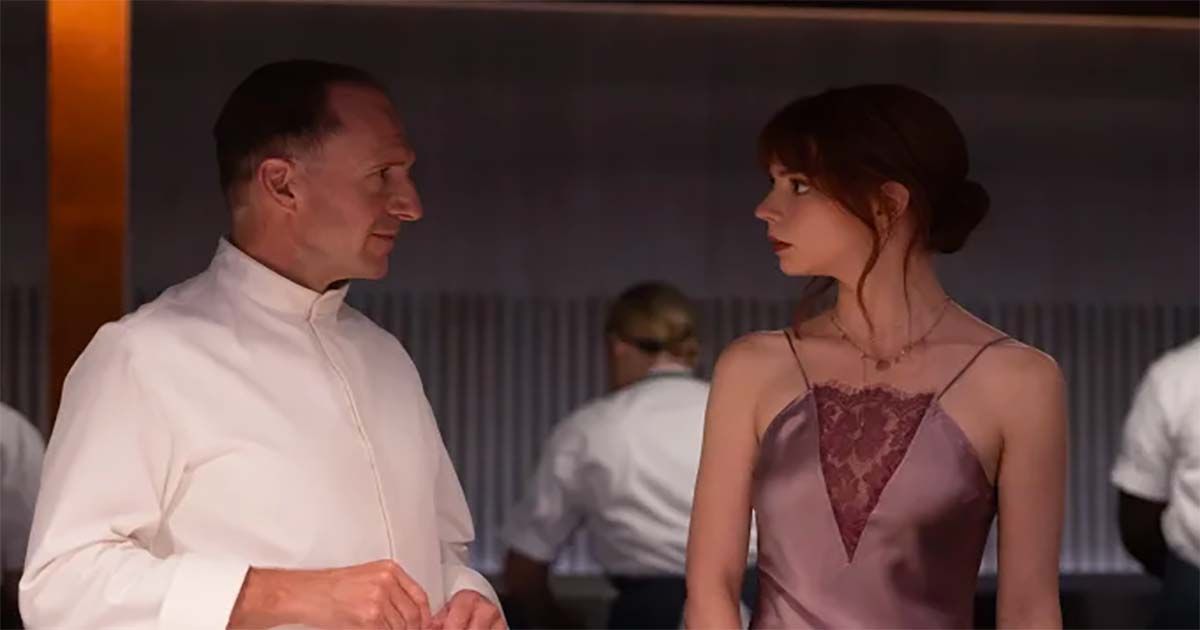 The cast members benefited greatly from filming in sequence. Per Taylor-Joy:
I think it helped us immensely because there's a very specific turning point in the film where things do start to get dramatically darker. And up until that point we'd all been having quite a nice, if odd dinner party. And then the way that this scene was shot was so visceral, I think it kind of shocked all of us when it happened. That led us down the new tone of the film. Less of the laughs, more of the gasps really. So I think it really helped us carry that through.
Light agreed and formed a strong bond with her peers during filming. She was particularly taken by the script's subtext:
When you have a script that is so fragile and so skeletally created on the surface, there's all this other stuff that's going on underneath. There's all this room for creativity and expansion. That was really how we came to work on it together. To create all of those things, a camaraderie was formed. We really were with each other all the time, every day. And there was this intimacy that was also created that allowed for all those different tones to take place. There was that, and curiosity. I think that's what it's going to do for audiences too. They're going to be pulled long on this. There's an enticement within the structure of this film. Mark has the best sense of humor in the world, so that made the lightness of all of that. This could have been a really dour experience, but we all connected.
Related: The Menu Review: Mark Mylod Deliciously Skewers Wealthy Elitists
The Wealthy Controlling Everything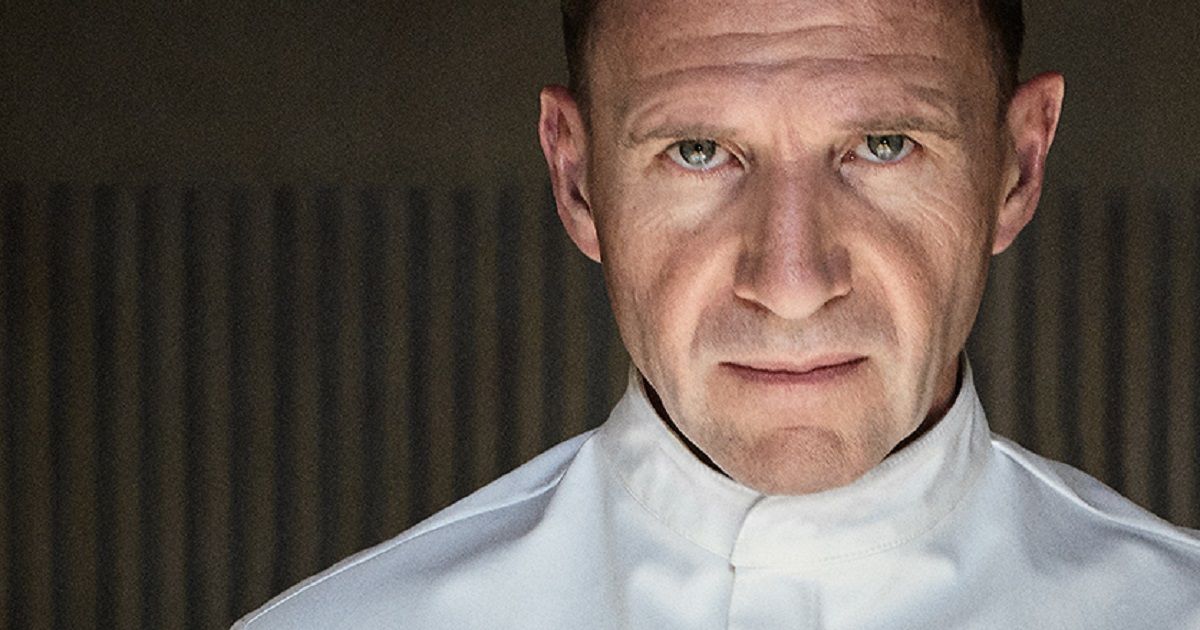 Leguizamo took a different stance by embracing The Menu's social commentary about the power of wealth, and it's crushing effect on enforcing class distinction:
I love the political and social commentary of this film. I feel like it's tapping into something that's happening, especially in America, maybe across the world as well. The disappearing middle class, and these billionaires who think they can control our democracies, control our social platforms, control us, and how they separate us, keep us out, and go into their little special bubbles. I think it's a great commentary on the privilege that's happening in America, and entitlement and people creating an us vs. them. I love them getting their punishment in this flick.
Hoult infused a bit of sarcasm with his time learning to be a foodie and eating at fancy restaurants. Preparing for The Menu wasn't a chore. He gained a deep respect for the culinary arts by watching Netflix's Chef's Table. He extoled the contribution of Dominique Crenn, the film's food advisor:
It was very difficult because I had to eat at nice restaurants and watch lots of food shows. It was one of those amazing things that the more of Chef's Table I watched, the more that I was in awe and amazed by these singular-minded, dedicated chefs who committed their whole lives to their craft. I was starstruck because Dominique Crenn, who was the food advisor on the movie and designed the menu, was on set one day. I'd seen her episode. I was asking her how you pronounce French words and if I got it right. So I just basically became an annoying little person, like my character, that was just obsessed with that world. That makes it very easy to be in those scenarios with Ralph as Chef Slowik. I am in awe of him as an actor anyway, so I can just use that as the character.
Related: Exclusive: Kyle Gallner Chats Up the Global Success of Smile and its Streaming Launch
Chau was also quick to emphasize Crenn's contribution to the film. She made sure they were accurate and praised Chau for her work, who also changed her character to have a unique look after convincing the Mylod:
She was on set serving as our consultant and making sure that everything was accurate. That we were running the set in a way that was true to a restaurant of that caliber. I was a little bit sheepish about talking to her. One day she sidled up next to me, and she was like, "I love what you're doing. I think spot on. I want you to come and work for me." That was such a huge compliment and seal of approval, one that probably meant more than any compliment Mark had given (laughs). I would say that there wasn't a lot of information about Elsa on the page. That was something that Mark and I talked about a lot prior to filming. I was hoping to find moments where we could create some sort of intrigue, draw some curiosity, and interest from the audience about who Elsa was outside of the restaurant. How she came to be a part of Chef Slowik's crew. I was filming in Portland, Oregon at the time. The restaurant was supposed to be in the Pacific Northwest. I was really inspired by a lot of the funky people that I witnessed around me. I came up with a backstory from that. I asked Mark if we could have a really strong visual look for her. He initially told me no. I was really stubborn and dug my heels in.
Mylod made sure his cast knew what he specifically wanted by assigning homework. This fleshed out the characters, added realism, and forced them to understand why they were chosen for culinary culling:
I gave a homework assignment, which is quite patronizing. Sorry about that. Which was for everybody to go and watch The Exterminating Angel. There was something in [Luis] Bunuel's film that I loved, and that was this dawning sense of culpability of the guests. That was something that we were all really interested in. How could we get our guests to walk into that space so full of entitlement, their flushed egos, and through the whispers of Chef Slowik, gradually have these layers peeled back. Their vanity gradually stripped, so that by the end of the film, they're figuratively emotionally naked and willing to pay the check for their own demise.
The Menu will be released theatrically on November 18th by Searchlight Pictures.